what I wore : third time's the charm
Tuesday, July 29, 2014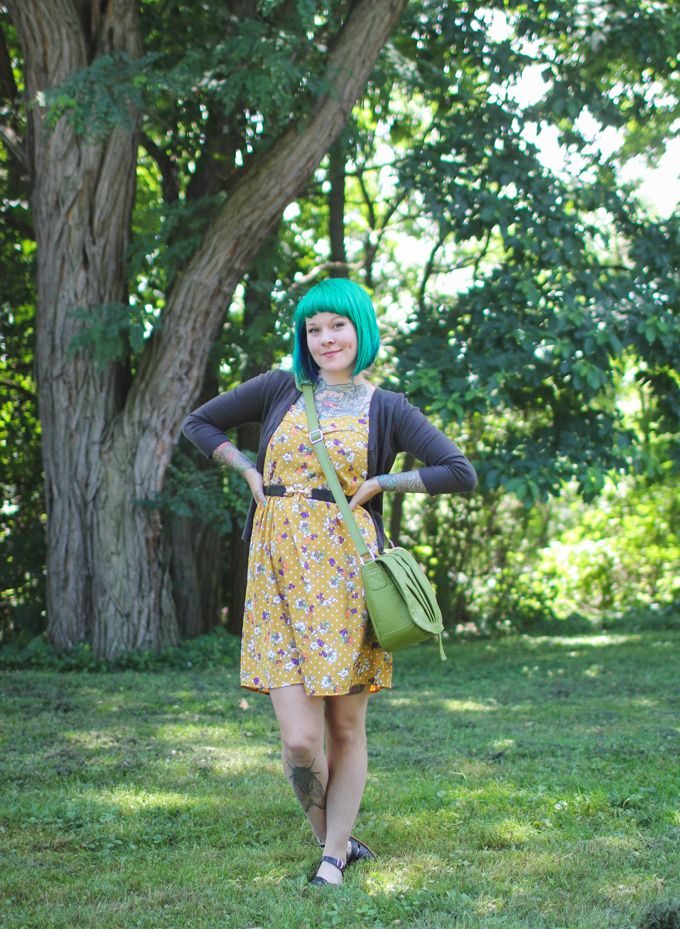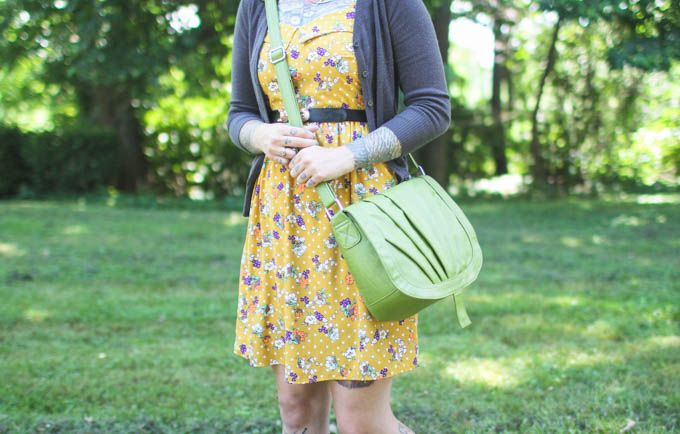 details
This is the third time this dress has been featured on the blog. It's actually kind of strange how long this dress has managed to stay in my collection of dresses considering it isn't
black
and
white
striped
. Something about it though, I just can't part with it. Seems I can't part with that one leg bent behind the other pose either.
Haha!
2012 // 2013 // 2014
I can't believe it's almost August already! It's also officially my birthday week! This year is flying by so quickly, isn't it? The weather seems like it might be cooling down a little bit, or maybe we're just having a good week. I missed wearing sweaters. Not that this one is heavy or anything, but it does feel nice. I'm dreading winter and being stuck inside (and not riding my bike!!) but if it could stay like this forever, I'd be okay with that.
xoxo