what I wore : ask me about my cat
Tuesday, October 01, 2013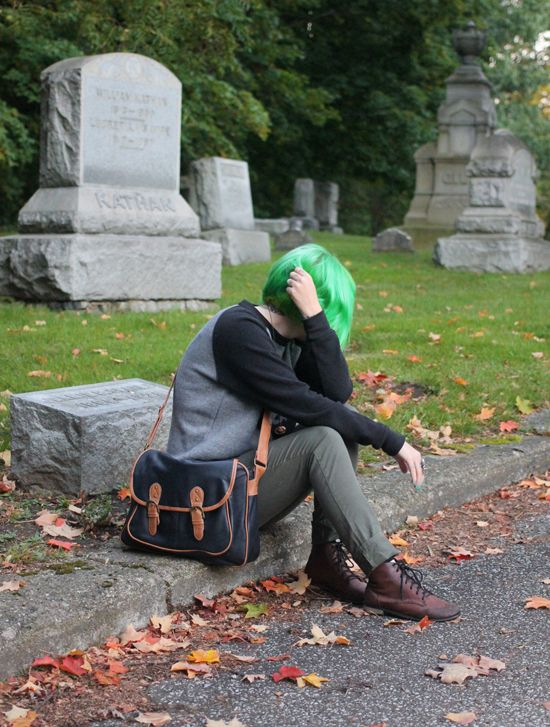 details
ring - c/o Romwe (a few years ago)
boots - c/o Romwe (a few years ago)
Kin Ship Goods
has officially become my favorite after coming out with this sweatshirt. I own a bunch of their shirts and sweatshirts.
Here's
an outfit with another Kin Ship cat sweatshirt, and
one with sheep
! I might even be wearing one of their shirts as I type this. They just continually come out with the cutest stuff!
Look at this tee! Ahh!
Plus they're some of the sweetest people. The only thing I'd change about this sweatshirt is adding an "s' because I clearly have more than one cat. "Ask me about my cats" makes me sound a little bit more crazy than wearing a cat sweatshirt already does. Haha!
I've been wearing pants more often than not lately. I just picked up
this pair
at Target
(...because they make my butt look incredible! Hey-o!)
My style is constantly evolving and sometimes it takes me a little while to realize that it's changing. But it recently occurred to me that I'm being drawn more and more to earth tones and darker colors as opposed to the bright things in my closet. Outfits like
this
,
this
,
this
,
this
and the one in the post are what I'm really digging at the moment. It's so strange because looking back on older, way more colorful, outfits I still think they're super cute but they don't feel like me anymore. When I put them on they almost feel costume like where they certainly didn't before. I'm curious to see what feels comfortable and "me" in a year from now or even a few months from now.
Hope you have an awesome Tuesday!
xoxo