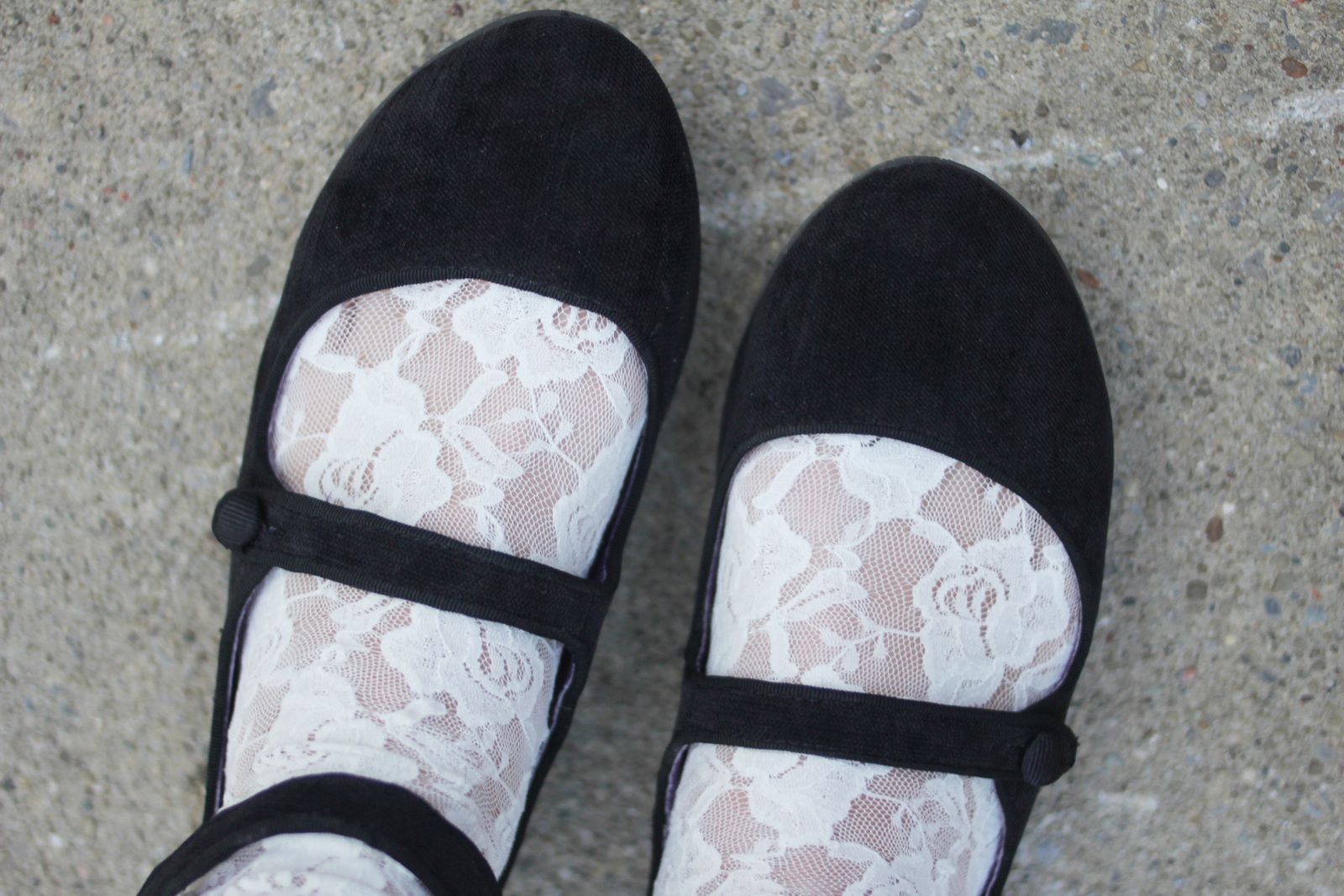 details
How perfect is this dress?! I'm crazy about the color and fit. I felt like the sleeves looked a little puffy in the photos on Modcloth
(which is hit or miss with me, normally miss)
but I was super pleased to find these don't really look puffy on. I also love that they're sheer. Seeing my tattoos peek out of sheer clothing always makes me smile. Another thing that just gets me about the dress is the back of it, it's just perfection. I love nice little details like that. It's certainly going to be a dress I wear often. I wonder how many other great dresses I've passed up in the past because photos just don't do them justice.
We found a nice, quiet new place to take outfit pictures. This pretty wall is actually the back of a mausoleum. It's awesome because I've always really liked when bloggers take pictures in front of brick walls,
probably only because it's different from what I'm used to
. But I'm a country mouse and taking pictures anywhere where there would be one is a bit too intimating for me. This mausoleum is a great compromise, I get my pretty wall, no one is ever there and it's almost always shady against this wall - perfect!
I'm so excited to get my day started. We went to an auction last night were I got a bunch of really great things, cameras and Halloween decorations, that I can't wait to clean up.
(Oh my goodness, I'm getting excited about decorating for Halloween!!)
Hope you're having an excellent Thursday!
xoxo