Here are some of the first photos from the oodles of film I shot while my digital camera was broken. I have a bunch of posts lined up with some of my favorite photos and they're organized by category (animals, split-cam pictures, etc.) So I'll start off with some photos of my most recent beach trash findings.
The last few times I've gone to the beach there has been significantly less trash. A collection like this would taken me a half an hour at most to gather but this took me a few trips to the beach to build up - which is great! I'm not sure what's going on whether other people are picking it up, or less stuff is washing up but I definitely approve. I really hope it stays like this and continues to improve.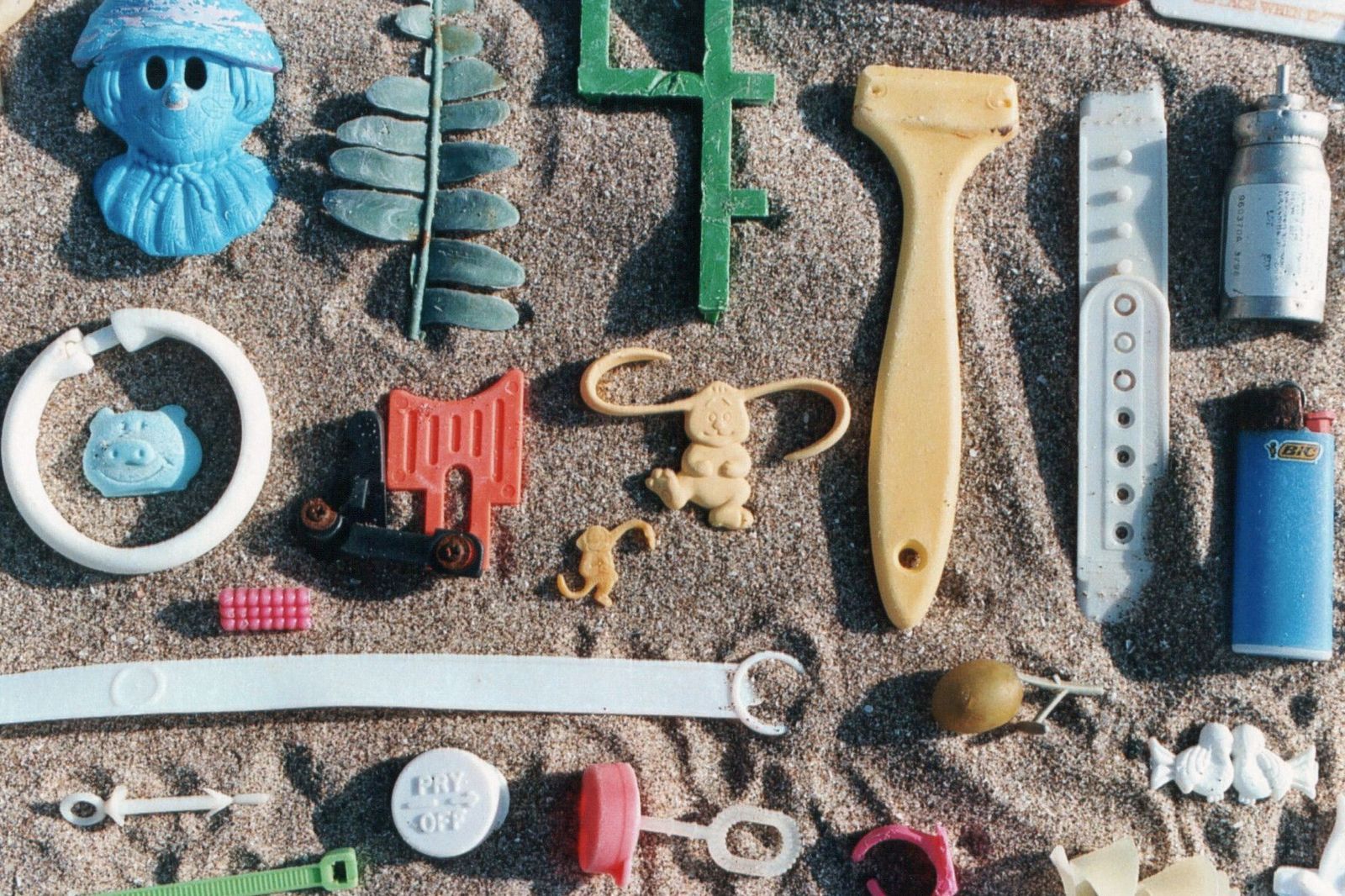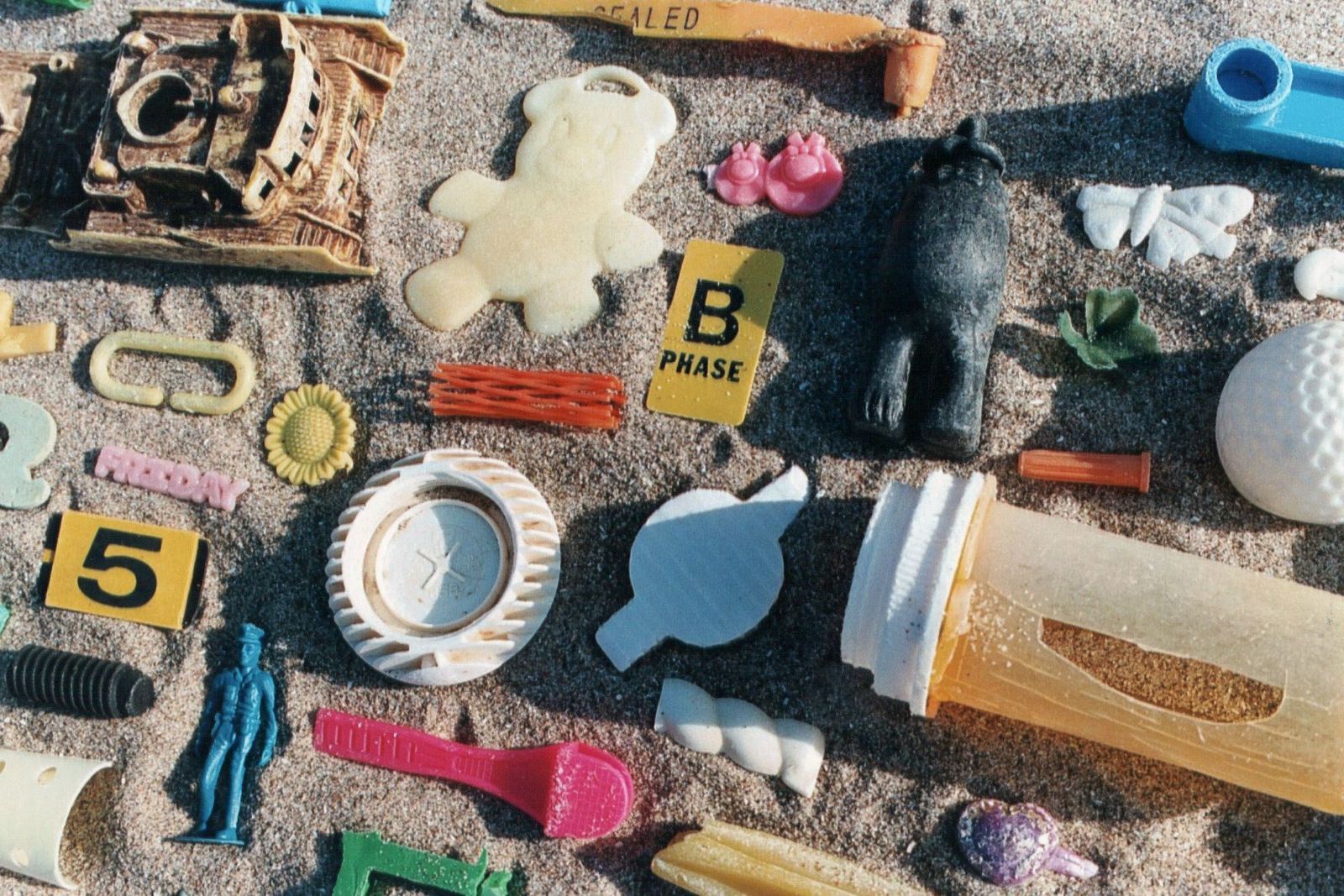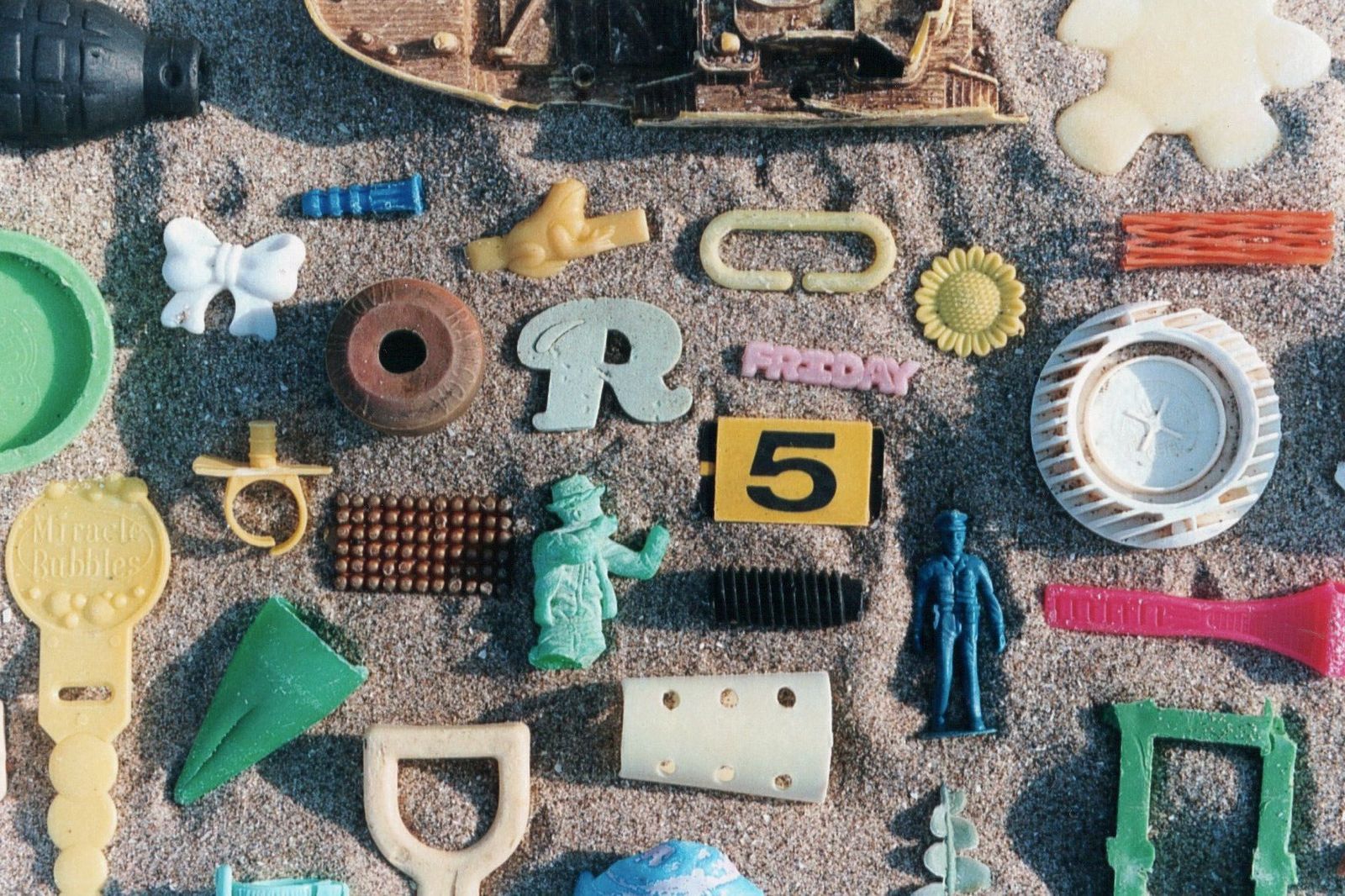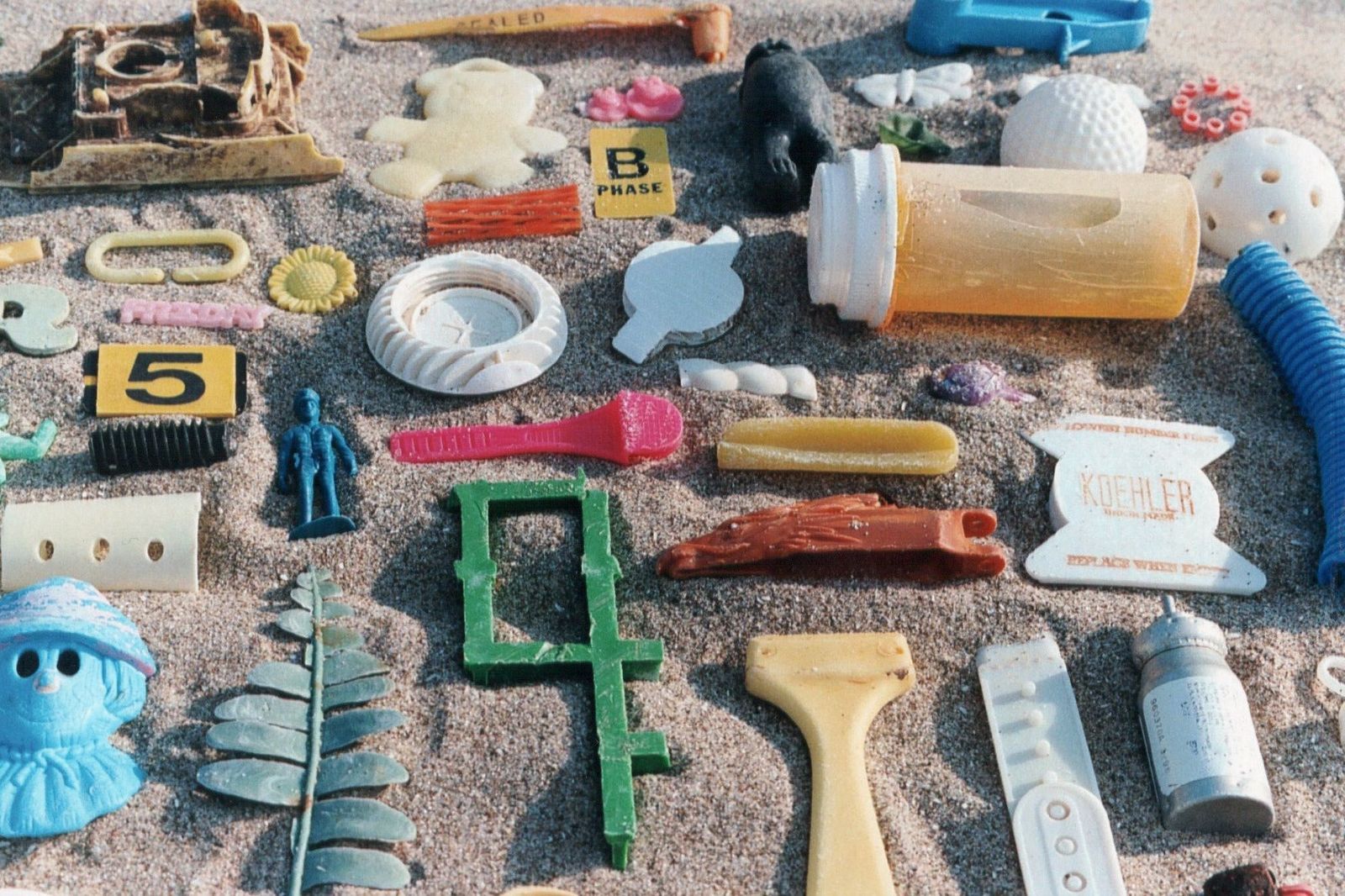 For fear of turning into a hoarder I really try not to bring things home no matter how neat they are - because seriously, it's trash and I have no intention of ever doing anything with this stuff other than gathering it, laying it out, photographing it and throwing it away in a proper trash receptacle. Buuuut I could not resist bringing home the "B phase" and number "5" yellow...things. I'm not sure what they are but they remind me of that "BØ" thing
(which you can see here)
that I found a while back on the beach. I hope to find more of them in the future and maybe someday figure out what the heck that really are. But in the mean time they look great on my curiosity shelf.
Here are two behind the scenes photos...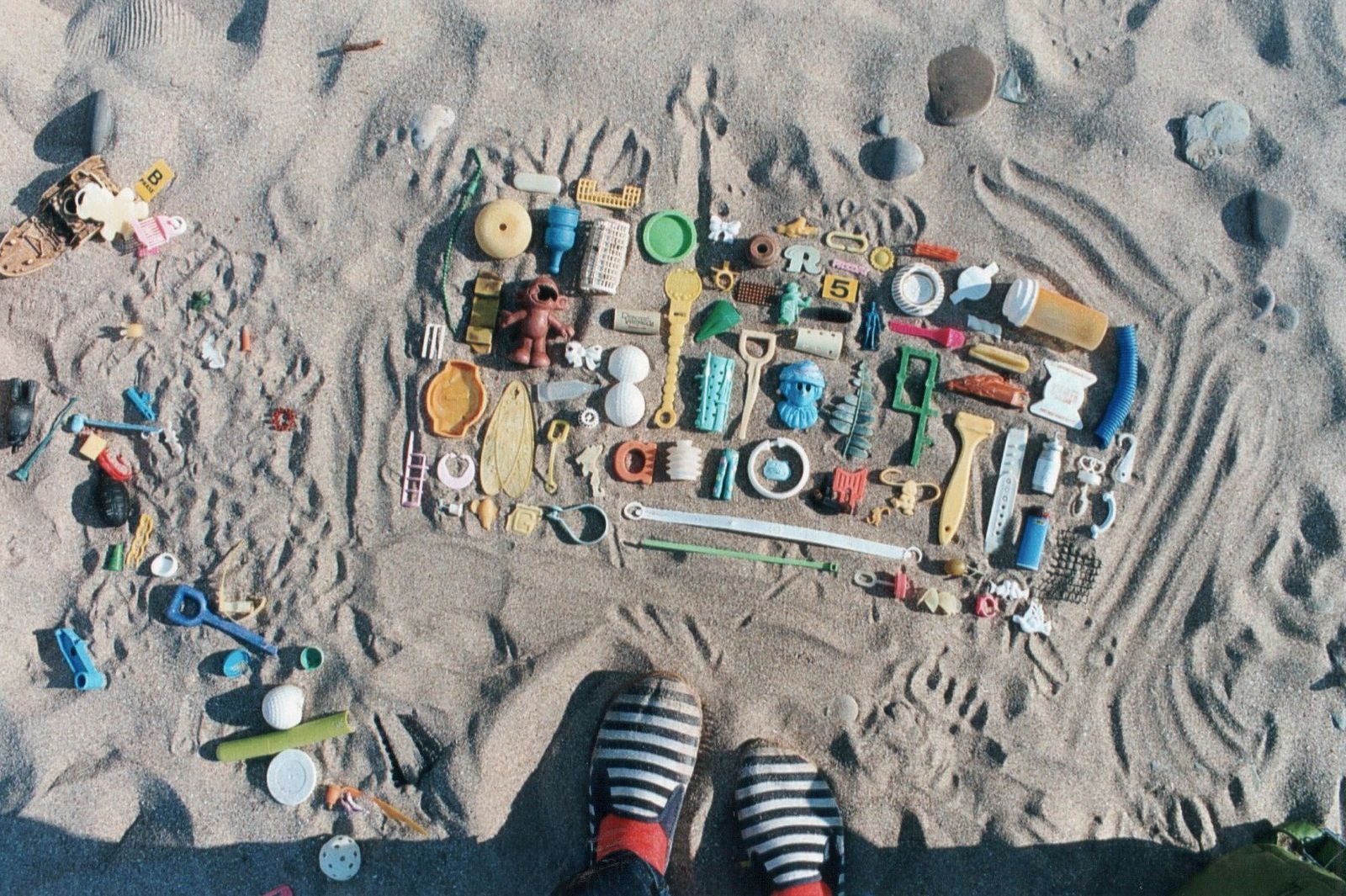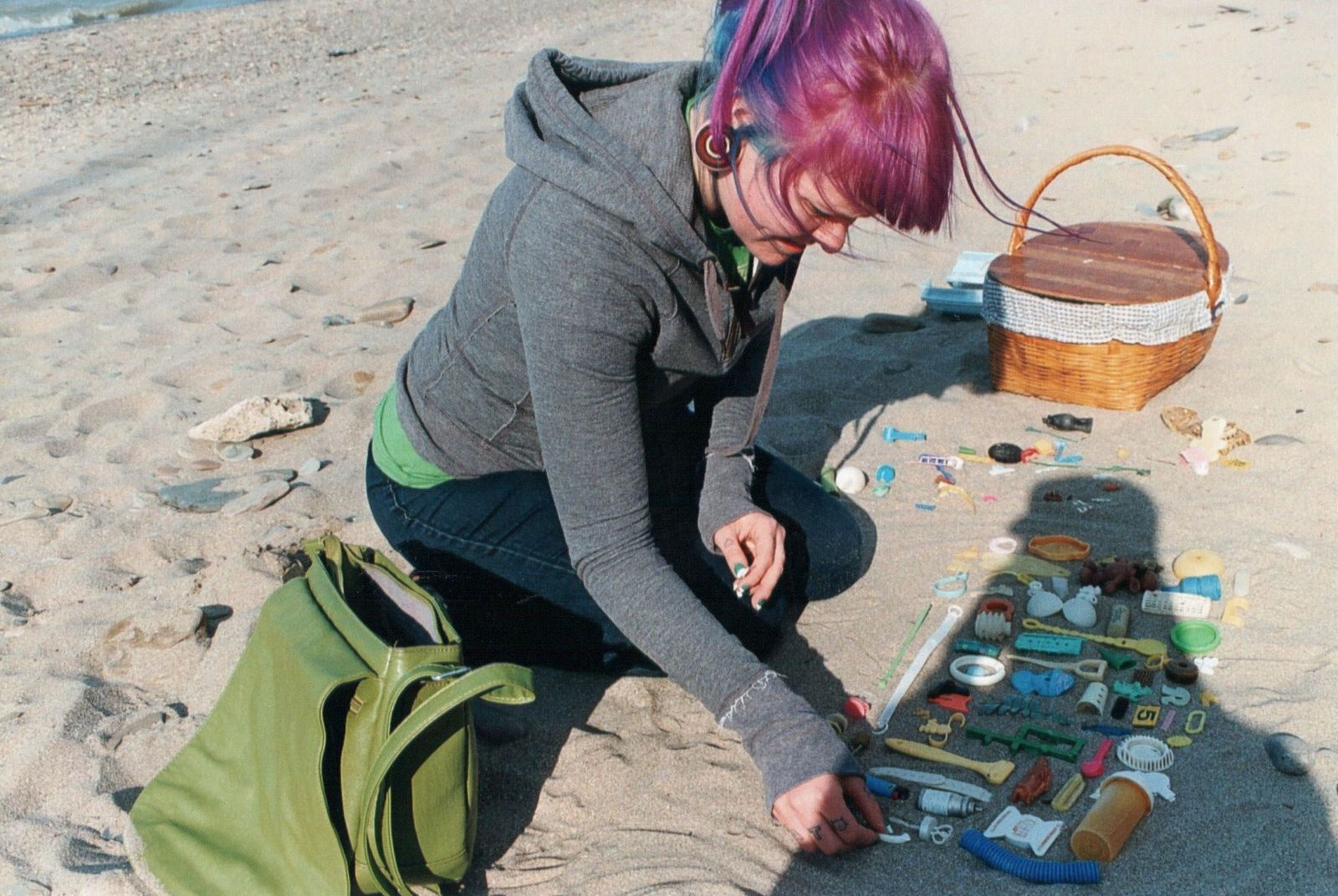 Don't mind my grimace, it was really sunny out. I swear I don't just spend all my time grimacing at the beach.
You can find all my other beach trash posts
here
.
xoxo