fall goal list : more new mushrooms
Thursday, November 08, 2012
Around two weeks ago I shared the
shaggy ink caps
I discovered at the beach but a few days after that I found something possibly a little bit more exciting! On our weekly family hike with my parents we were driving by a cemetery when I spotted some mushrooms. On the way back from our hike we stopped to check them out. They were so pretty!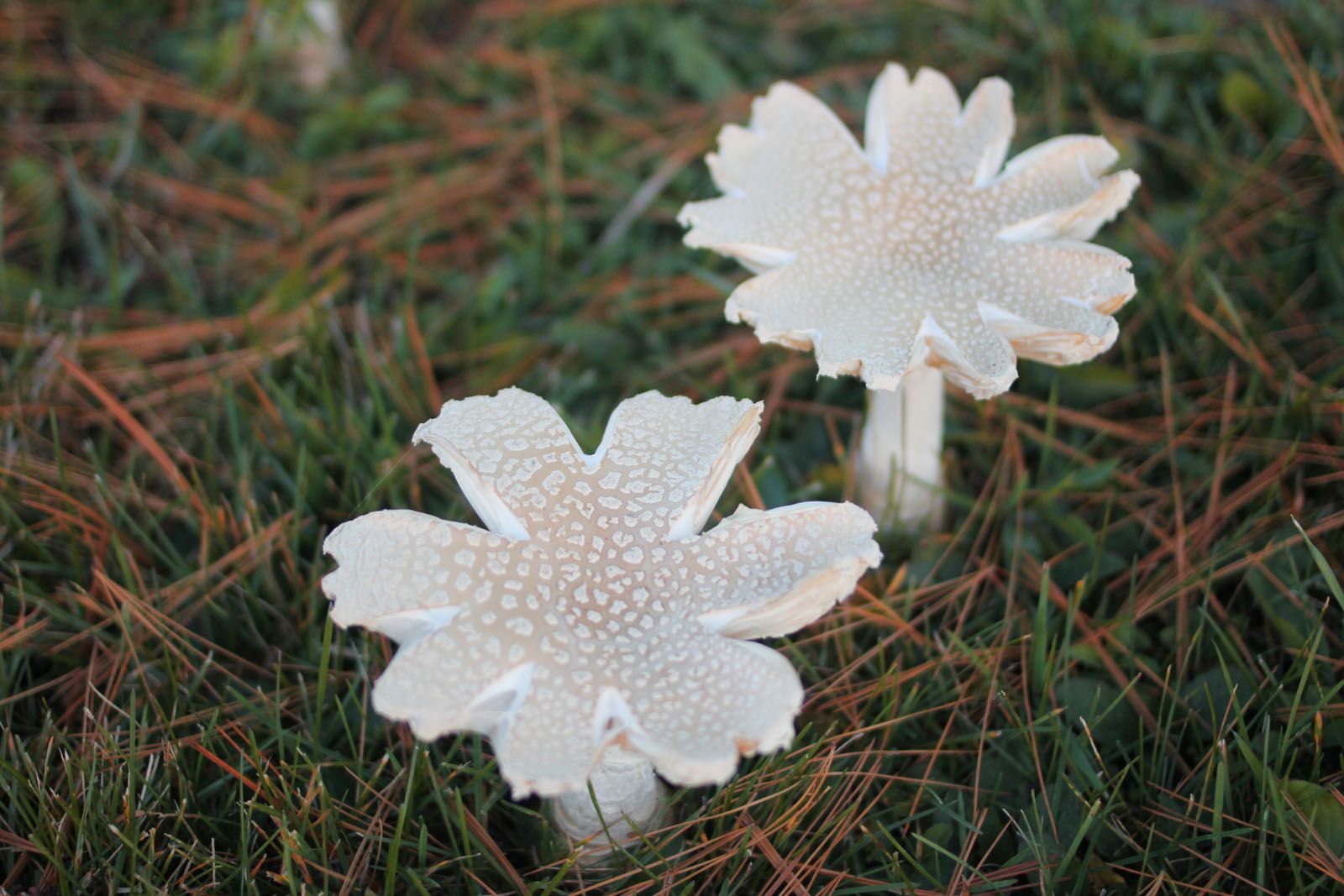 From where the white ones
(which I'm not 100% sure what they are)
were in the cemetery I could look over to the other side and see some more. I was pretty satisfied with my finding
(plus this was the day I found the skull in the woods so I was already on cloud nine)
but I decided to take a walk to the other side and check out what was over there and I am glad I did!
There were some American Eastern Yellow Fly Agaric mushrooms, which is so close to my dream mushroom it hurts. (Amanita Muscaria, I'll find you someday!) They were so beautiful. These photos literally do not even begin to do them justice, both in beauty and size. These were easily the biggest beautiful mushroom I've ever seen. (I've seen some pretty ugly big mushrooms...)
What originally caught my attention as we drove by the first time was the fact I though I saw a "fairy circle". A
fairy circle
is where a group of mushrooms grow in a ring shape, sometimes they can even be up to 33ft in diameter! I've never seen one in person and I thought this was going to be the day. Alas it wasn't a full circle but hey, an arch is better than nothing at all. Some day I'll find one, maybe even a fairy circle of fly agaric mushrooms!
A girl can dream can't she?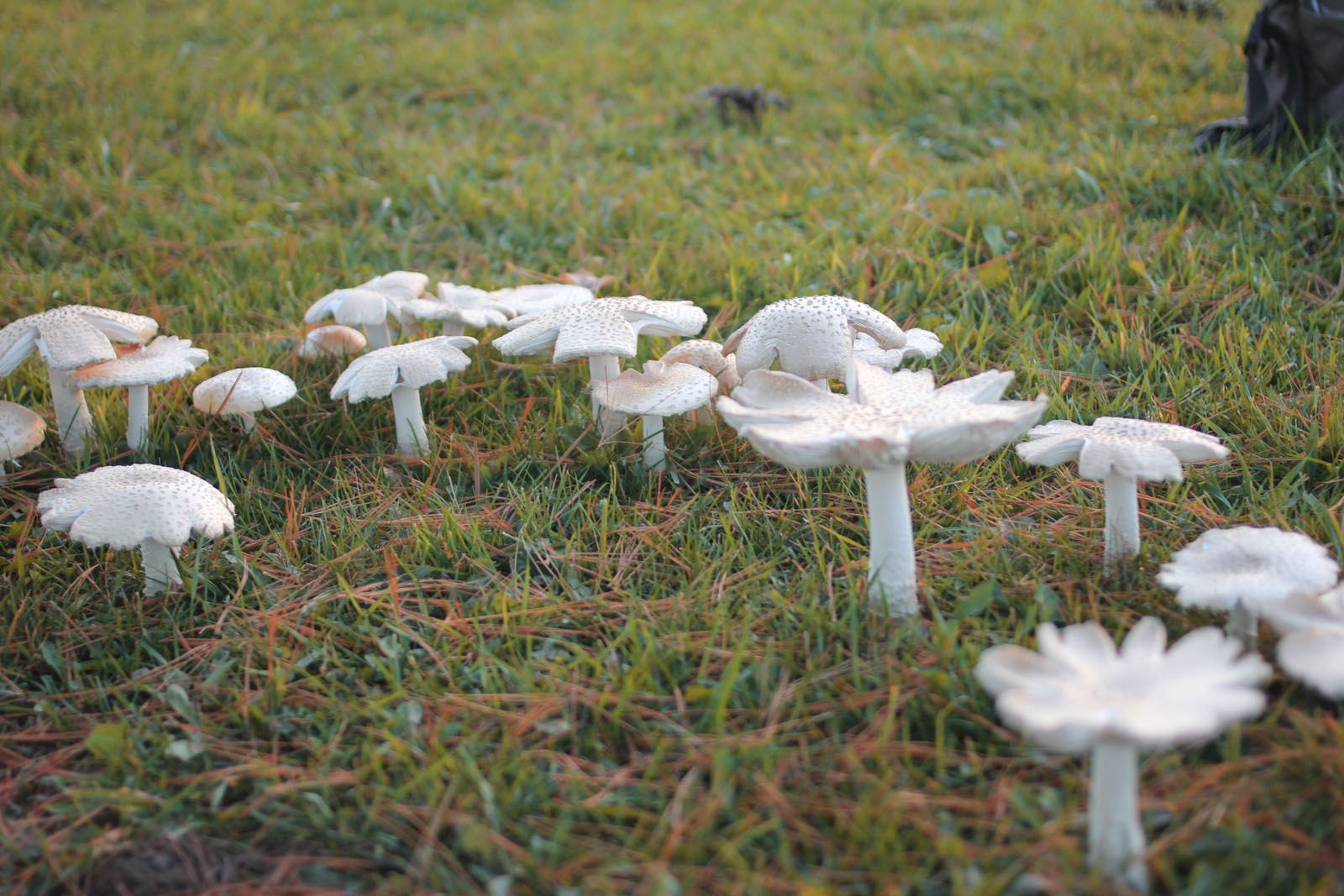 I picked a few of my favorite specimens to bring home, dry and display. They're currently drying in my craft room. It's been around two weeks and they're just about done. I'll share some photos once they're completely dry! It's so neat how much different they look already.
The one in my left hand
(so the right side of the picture)
is one of the mushrooms from the 3rd photo down
(it's the one on the right side of the photo)
. I think seeing it in my hand will definitely give you a better idea of how big this thing was because in the photo of it beside the others it doesn't look very large at all.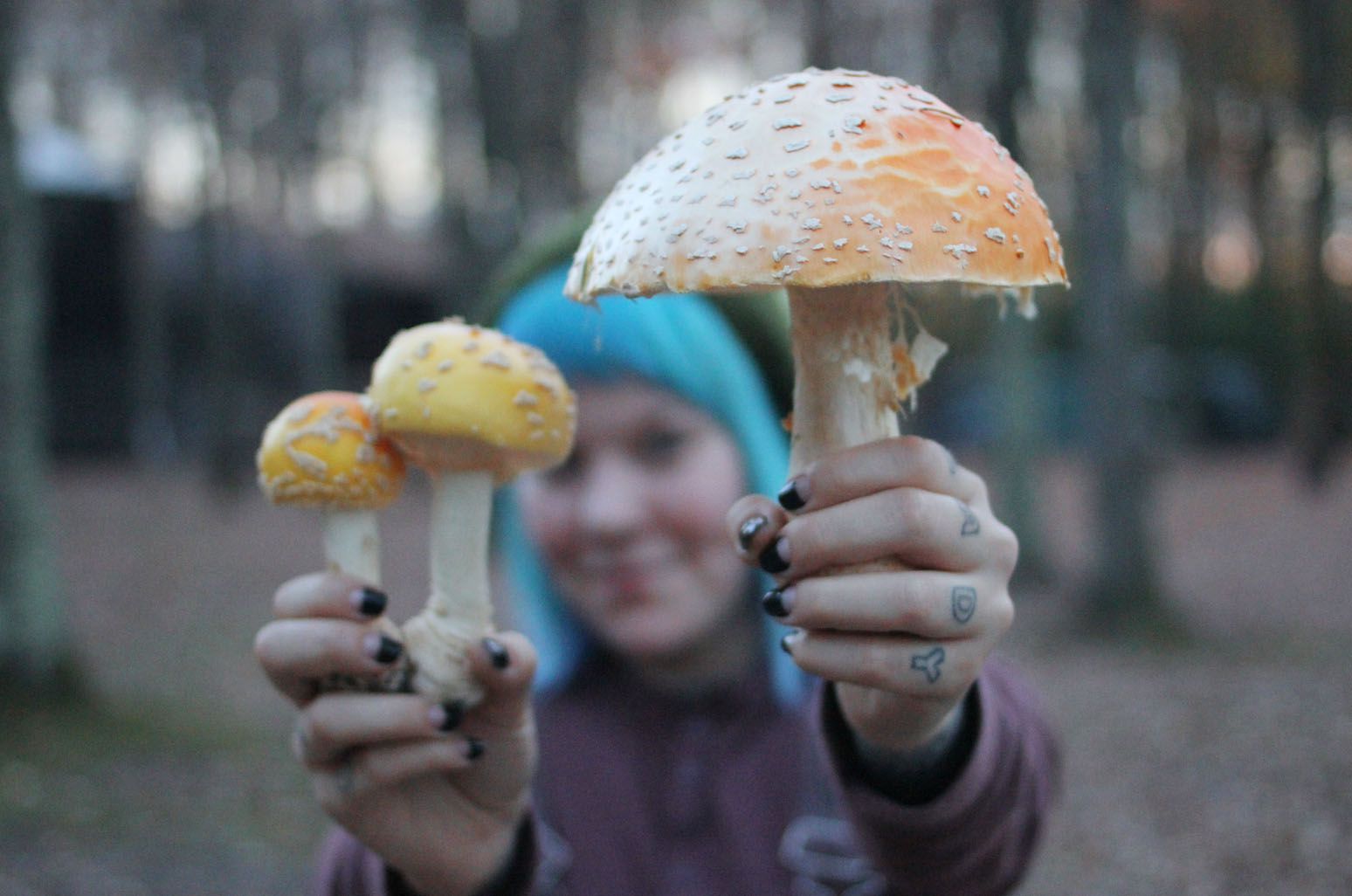 (Sorry for sharing a not awesome picture, but it was getting dark and I needed to have a picture of me and these gorgeous mushrooms!)
Hope you're having a fabulous day!
xoxo