what I wore : fall colors
Tuesday, October 02, 2012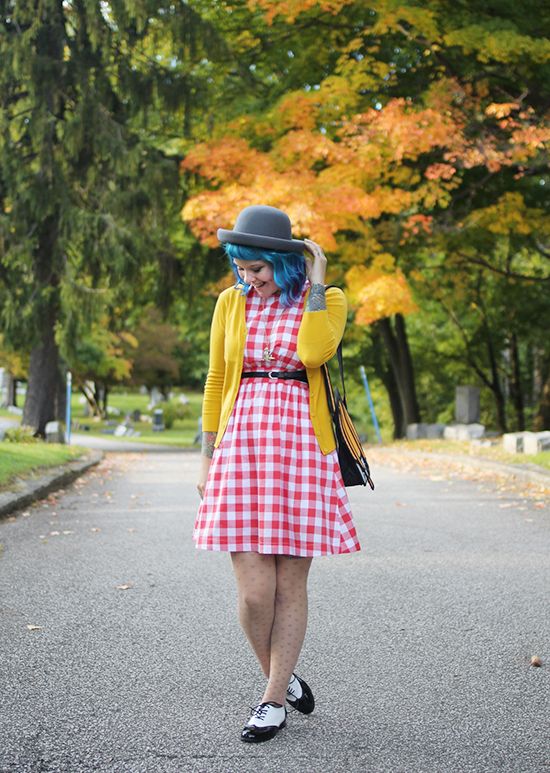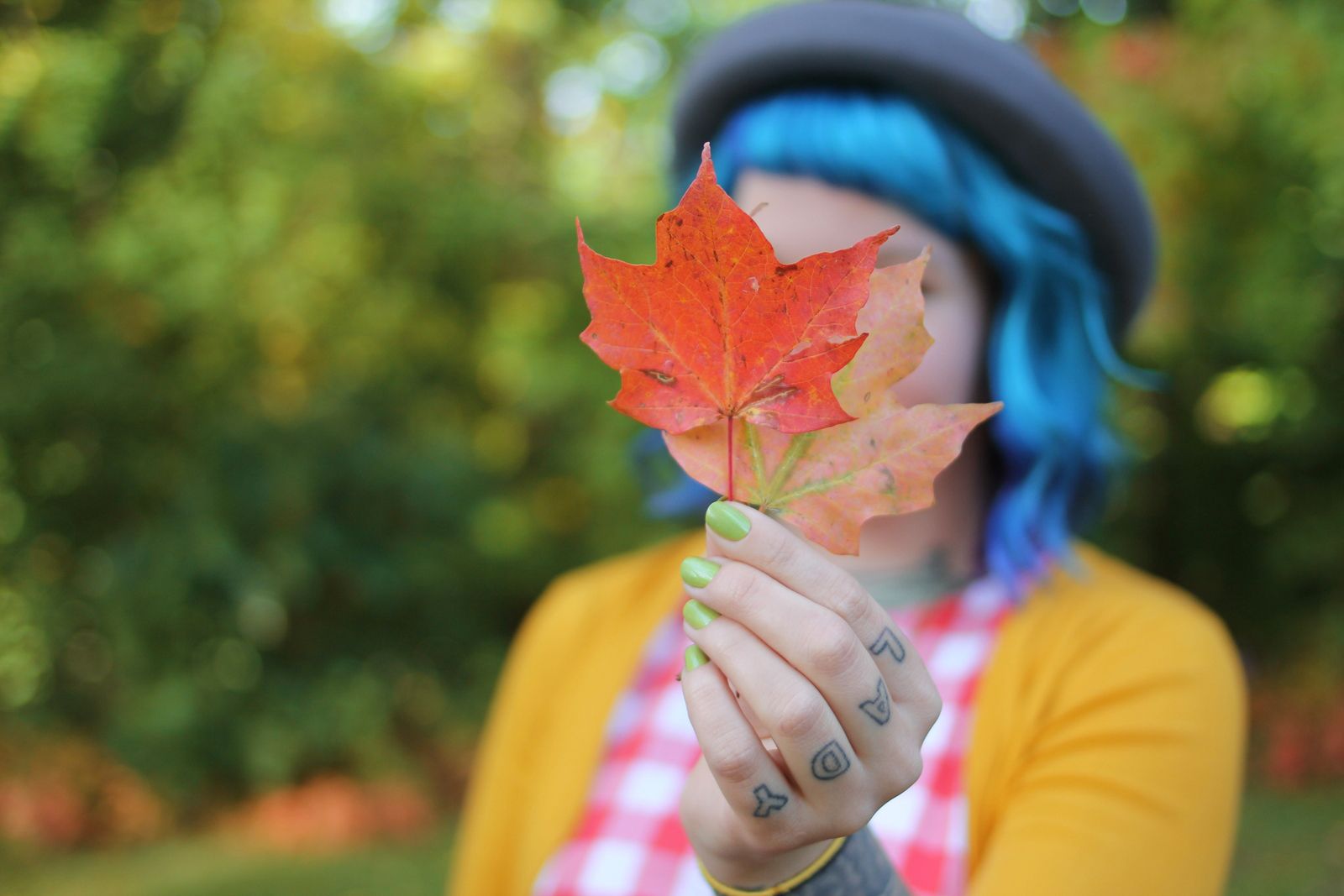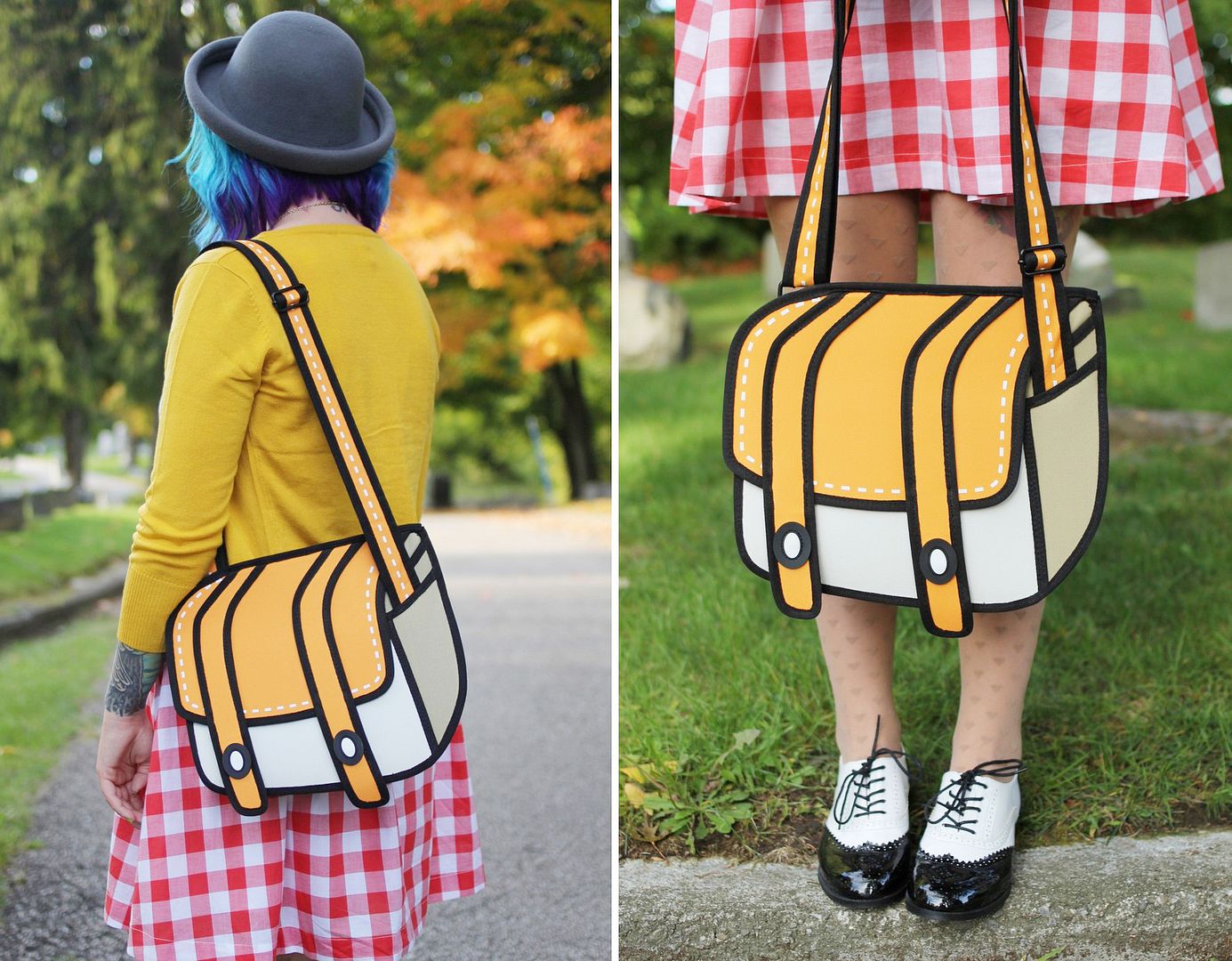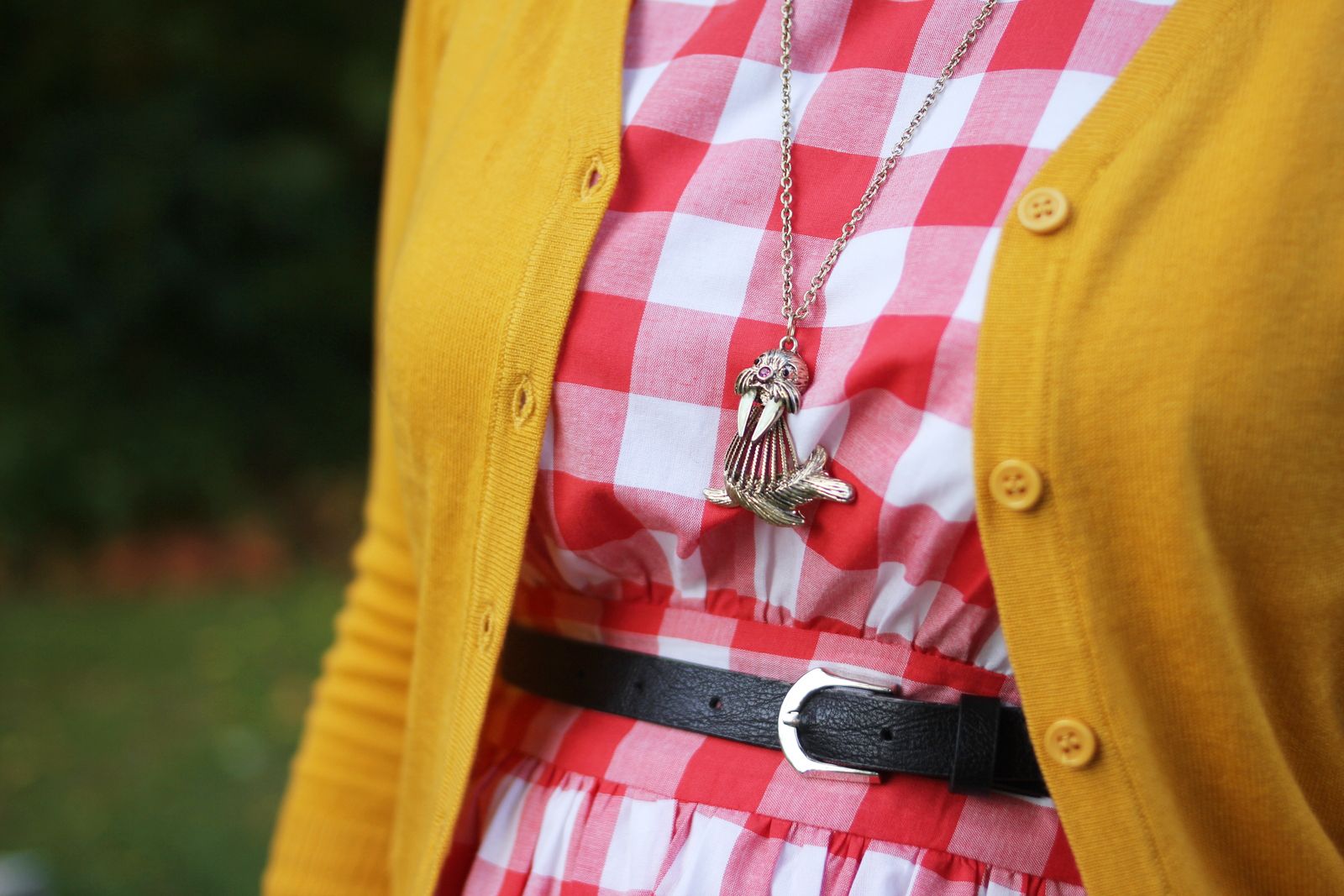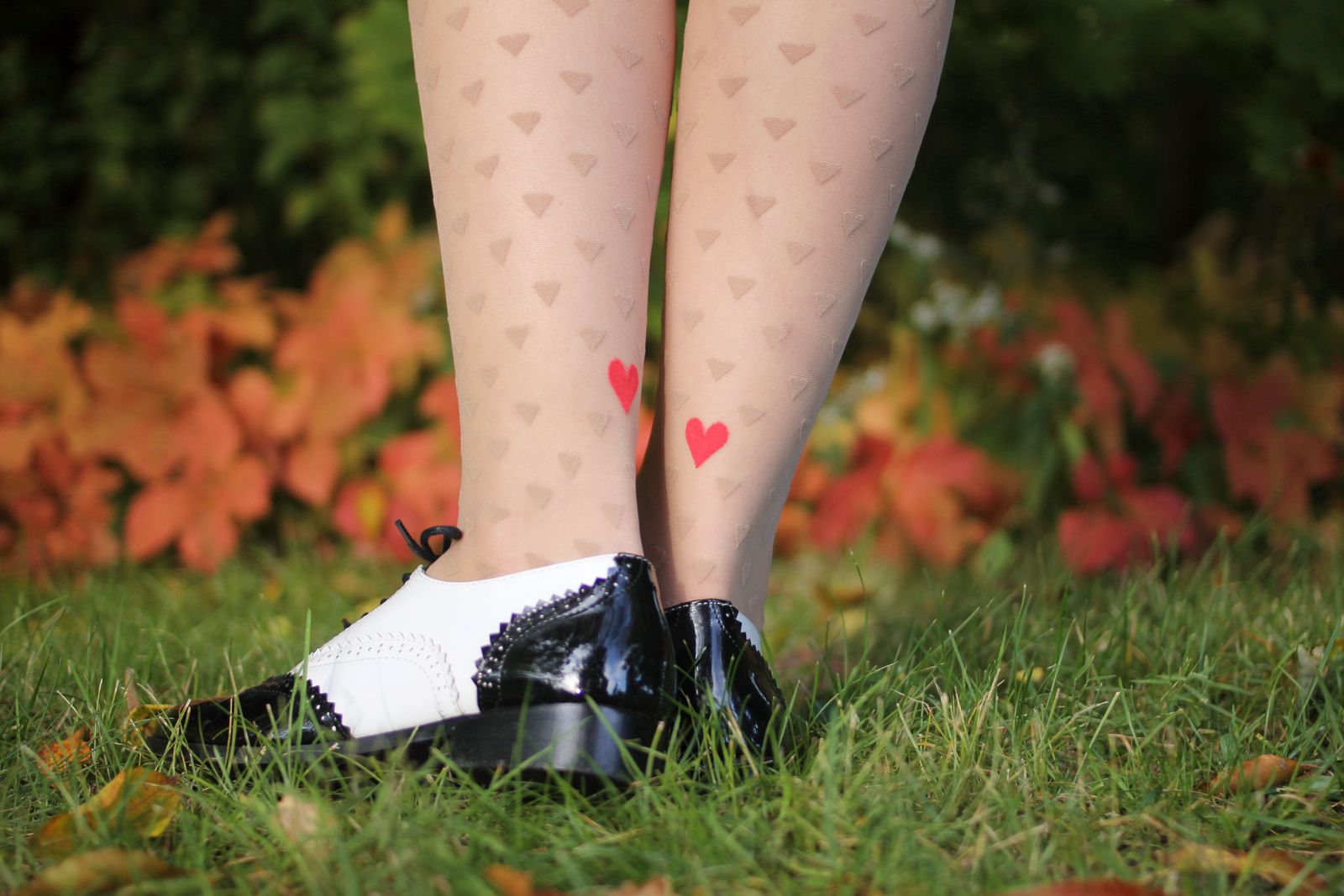 the details
hat - thrifted
belt - thrifted
I love this outfit and these photos so so so much! I want to milk fall photos with pretty leaves in the background for as long as I can. There is no prettier time to take photos. The cemetery closest to our house is proving to be the best place to capture the fall colors so far this season. It is absolutely beautiful there. I wish it was this pretty all the time, I suppose it wouldn't be as special though.
When
Jump From Paper
offered to send me over a bag I was SO excited. I'd been eyeing their bags for quite some time. I feel like pictures can't even help you get a good idea of how much fun this bag looks in person. This bag makes me smile every time I use it. It doesn't look like it holds much but I was able to fit my phone, chapstick, wallet, and split cam in with a little bit of room to spare. Maybe I'll have to do a "What's in my bag?" post with this one to show you what can fit.
So... my new hair cut. It's so strange to not be able to just throw it up in a ponytail. But that's exactly what I wanted. I got into a routine, since my hair is so diligent about not staying curly, where I just put it in a ponytail everyday. I went through all the old photos of myself before making the leap to cut it off looking for an excuse not to cut it
(seeing as old photos are almost always the only reason I regret a big hair change.)
But I found all my favorite pictures of my hair were ones that weren't even close to the truth of how it behaves. Most times when you saw my hair curly it had recently been taken out of curlers. Within in two hours
(sometimes even less)
it would be completely straight again. I didn't - still don't - want long pin straight, volume-less hair! After the shock of seeing all my hair on the floor at the salon
(I don't think I've ever fought so hard to hold back tears!)
I'm now starting to get used to my hair and I'm lovin' it. It's
*knock on wood*
holding a wave almost all day since it's so much shorter. It's definitely weird to get used to though. So much less shampoo, brushing it takes no time and it air dries so quickly. All in all, I can now say I'm happy I cut it off. I've had more good hair days since I got it cut around a week ago than I did in over two months with long hair. I've even got an appointment to get the back of my neck tattooed in late October since it's now showing. I can't wait!
Hope you're having a great Tuesday. Looks like it's going to be a rainy one here.
xoxo