what I wore : blue and gold
Monday, October 15, 2012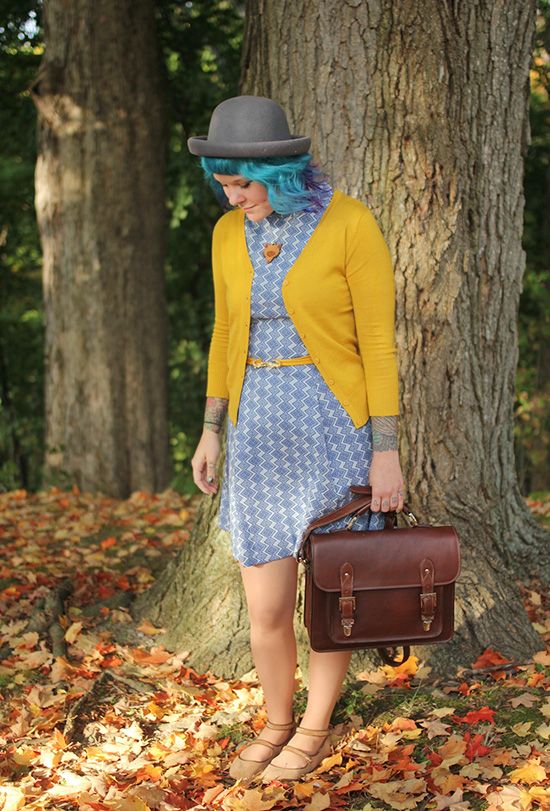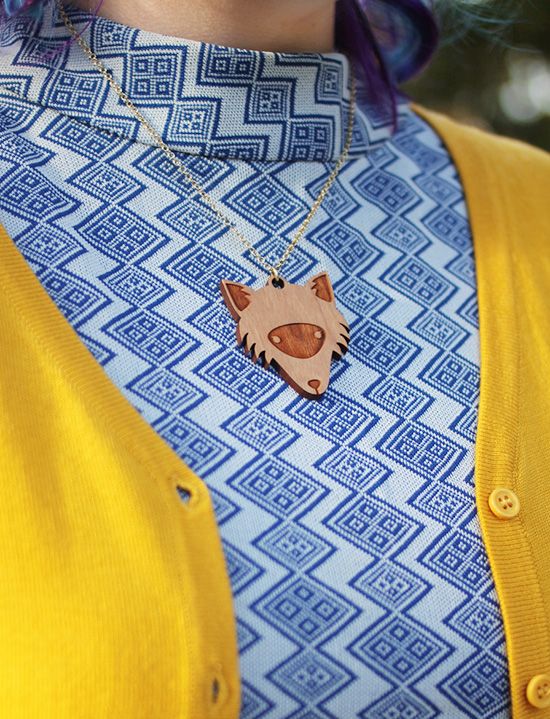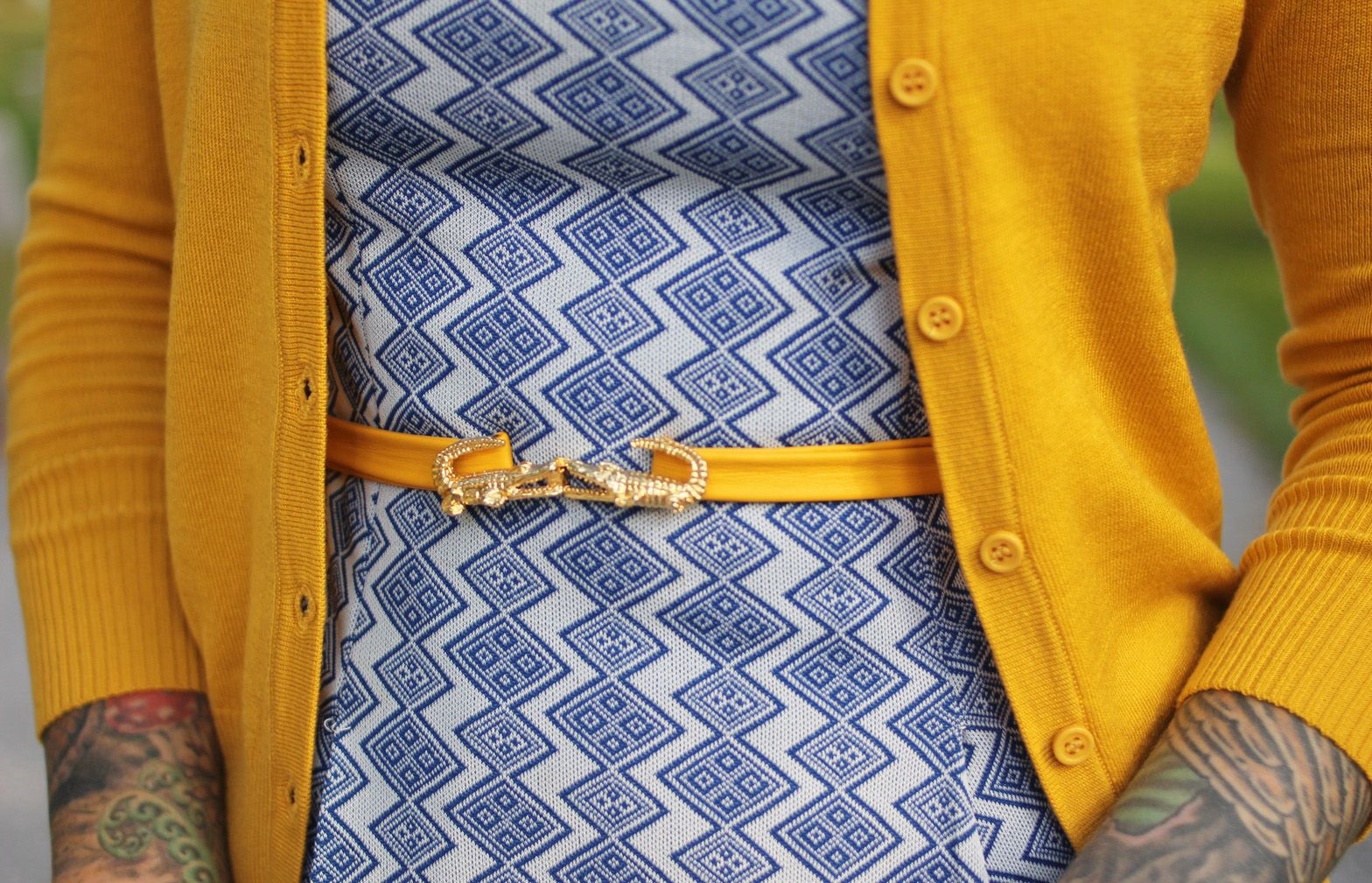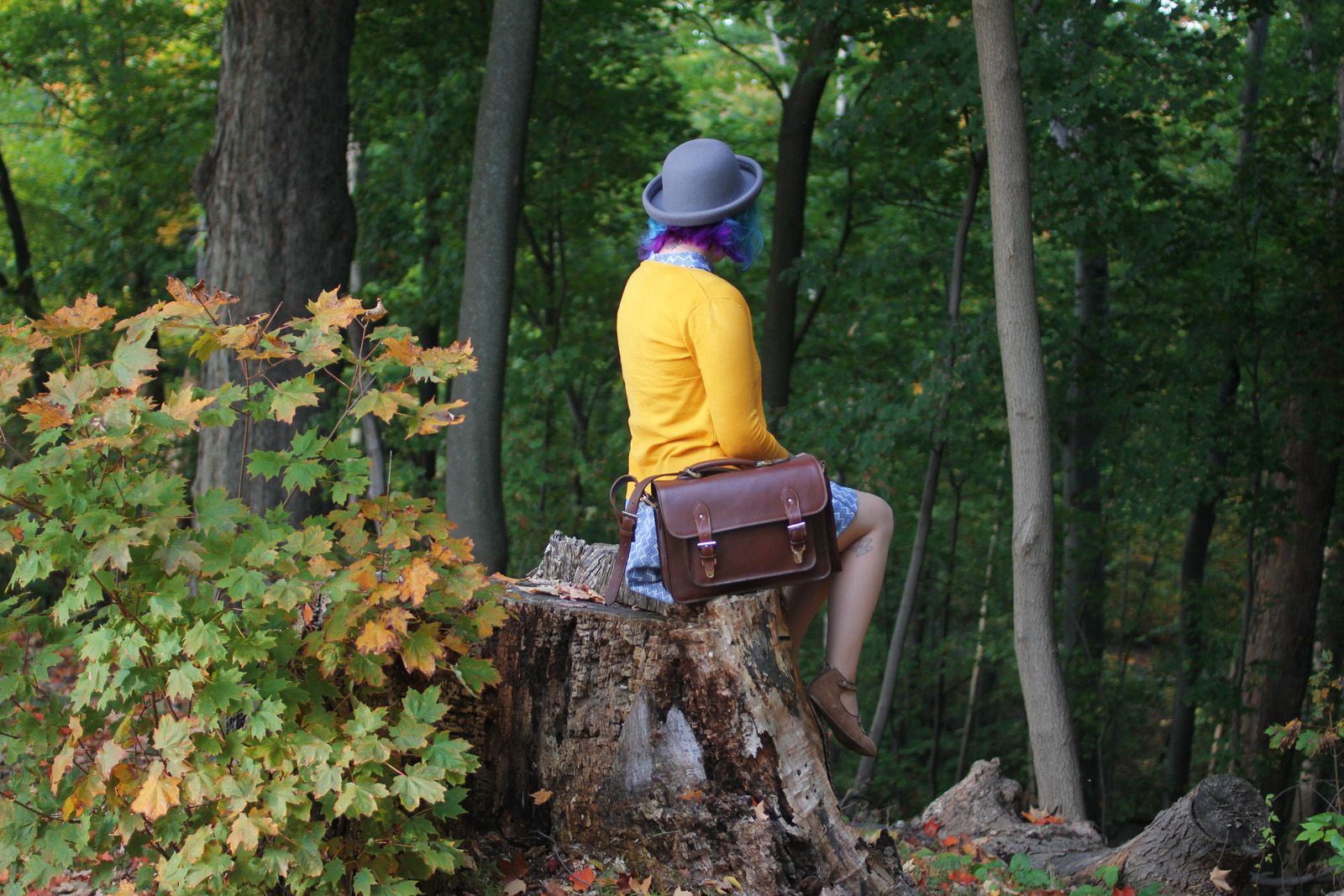 hat - thrifted
shoes -
Neo
c/o
Blowfish
The cemetery is still providing me with great fall photo opportunities. When Kevin asked me where I wanted to take outfit pictures this day and I responded with "the cemetery!" he just gave me a face. The leaves around here all seem to be at different stages. Currently the cemetery is one of the only places showing us full on beautiful fall colors. All the other regular spots I take pictures at are still nice and green. That's great though, I'll get a long time period to take pretty fall pictures!
I'm super excited about this dress. I picked it up at Salvation Army a week or so ago in the Halloween section. It's a handmade vintage dress and it fits perfectly. It's made from a really thick material so I'll be able to wear it all winter long. Plus the pattern is fabulous. It's fun without being too out there, well, at least not for me.
It seems as though blue dresses and I kind of have a thing. Right now as I type this I'm wearing a blue dress. I look in front of me at my collection of dresses and over half of them are blue. I'm not sure what it is, blue isn't even my favorite color (well, for my hair it is!). I just love me some blue dresses!
Happy Monday!
xoxo