Weekly Nail
Sunday, October 07, 2012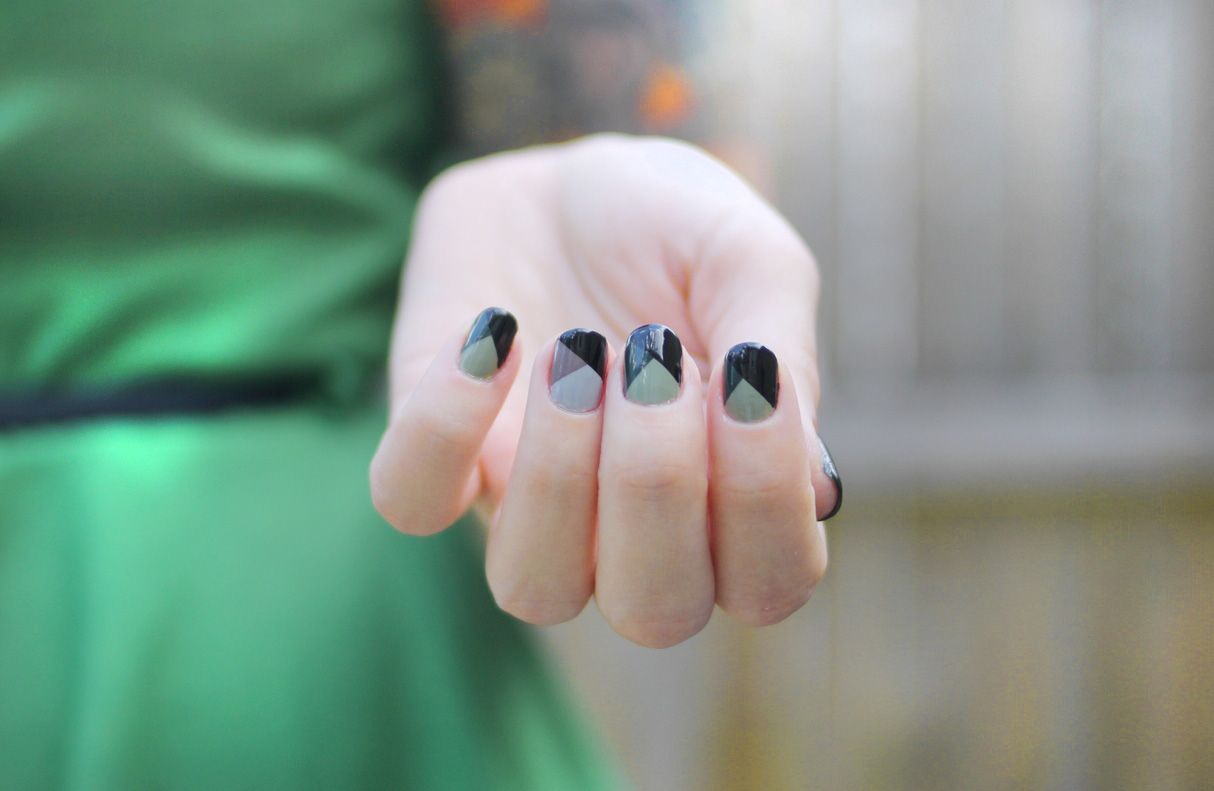 Supplies used...
American Apparel Hassid
Zoya Dove
Wet n Wild Wet Cement
Fresh Paint Spruce Street
American Apparel Army Jacket
Seche Vite
as a top coat
Nail stickers
(blogged about here // bought from here)
This wasn't my original plan for this week's weekly nail but I got some new American Apparel polishes in the mail and couldn't resist trying out at least one of them. I'm still pretty darn impressed with AA's polishes. I ordered three new ones hoping it would settle my desires but now I've just picked out new colors I want to own
(like Hunter, Office & Coney Island. So pretty!)
Hope you're having a great weekend. We've declared today house cleaning and relaxing day. First, clean the house really good, then spend the rest of the day playing video games and watching movies. Sounds like the perfect thing for a rainy Sunday!
xoxo