No bake cookies aren't the prettiest or most original cookies ever. But when I suggested something
Elycia
and I could make while she was out a little while back and she didn't know what a no bake cookie was... I decided this was something I needed to share. Not to mention when my mom tried these she exclaimed that they were the best ones she'd ever eaten. I take pride in that statement! So if you've been living under some really sad no bake cookie-less rock or just want to try a different no bake cookie recipe - this post is for you!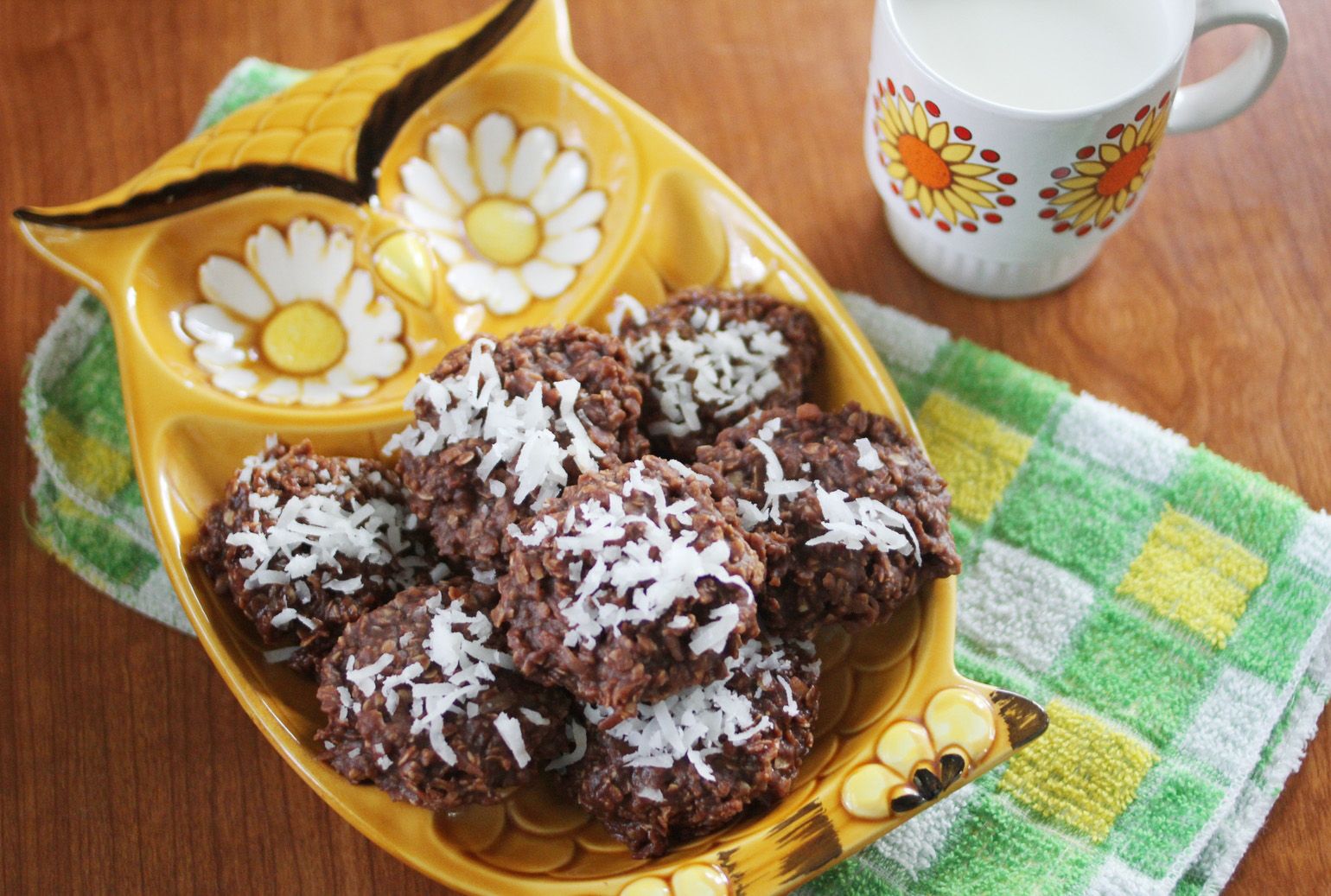 Vegan Coconut No Bake Cookies
2 C sugar
4 T cocoa powder
1/2 C soy butter
1/2 C soy milk
1 C peanut butter
1 T vanilla
3 C oatmeal
1 C shredded coconut (plus a little extra to garnish cookies)
In a sauce pan bring to a boil the sugar, cocoa powder, butter and milk. Let boil for 1 to 2 minutes, stirring occasionally. While that's boiling - in a large bowl combine peanut butter, vanilla and oatmeal. After the sugar mixture has boiled add it into the oatmeal mixture and combine thoroughly. Mix in coconut last. Drop mixture by the spoonful onto wax paper and let cool.
Makes around 24 large cookies. You could easily get way more cookies by just making them a little bit smaller, mine tend to be on the large side.
Enjoy!
(and don't blame me if you eat the whole batch by yourself in two days!)
xoxo