fall goal list : a new mushroom!
Tuesday, October 23, 2012
I can cross one thing off my
fall goal list.
I found a new mushroom. Putting "find a new mushroom" on my list was kind of a gamble. I really can't help where things grows! Perhaps the goal should have just been "spend more time identifying mushrooms". Regardless, I found a mushroom I had never seen in person before and was able to identify it.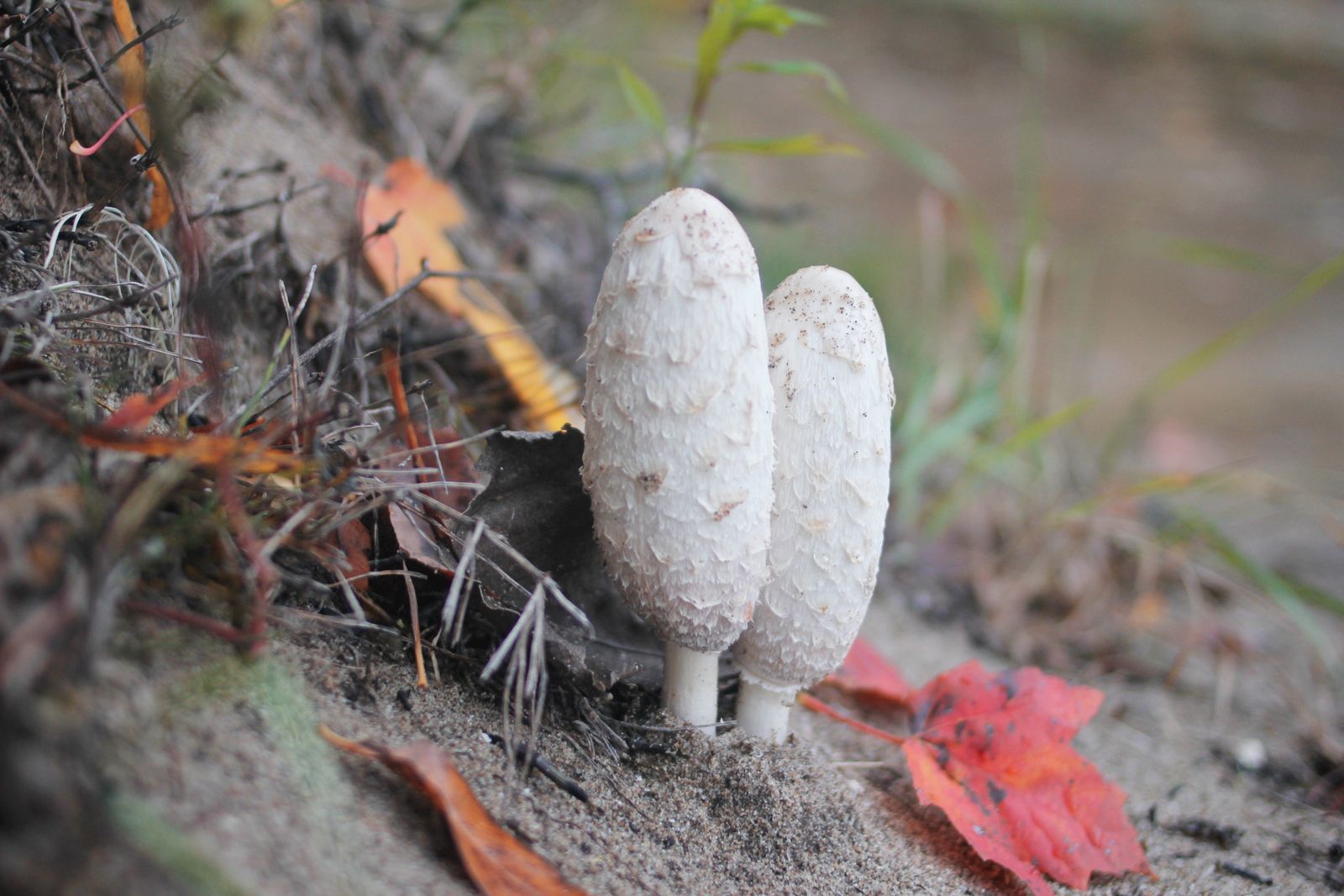 This is Coprinus comatus, the shaggy ink cap. Aren't they beautiful?!
Kevin and I were at the beach collecting beach glass for one of the last times of the season
(well probably not, I'll search as long as I can bundle up warm enough and it's not frozen).
We found some nice pieces but it was pretty chilly so I was ready to go home. While walking back to the car I spotted these guys in the sand near where the sidewalk started. I knew right what they were as they were already on my "to find" list.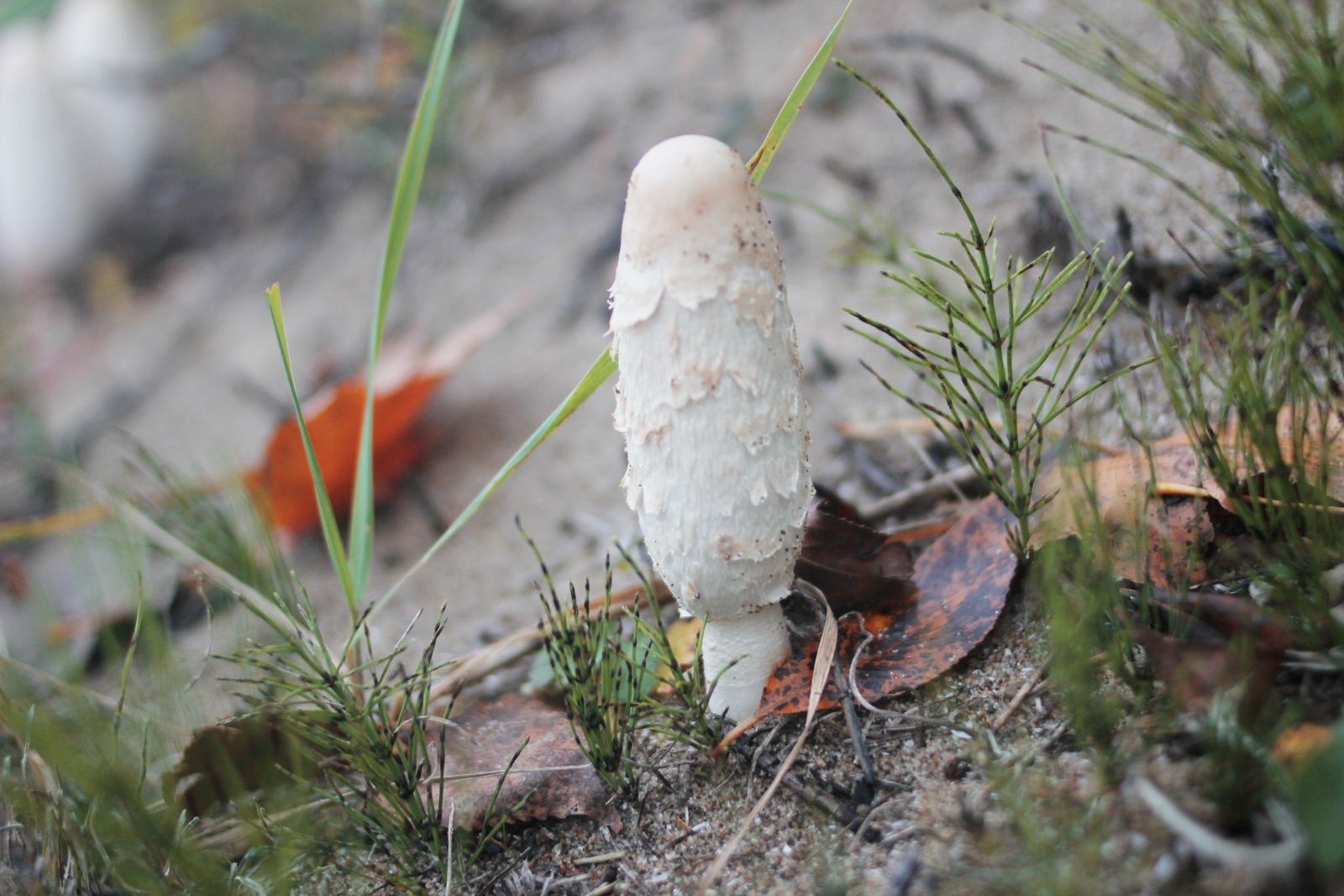 After double checking they were in fact shaggy ink caps I knew I had to bring one home to study it further. Once a shaggy ink cap releases it's spores the mushroom will begin to autodigest, meaning the cap will basically just turn into a big black mess leaving only the stipe. I had planned on taking a photo an hour or so of it depending on how quickly it deteriorated. Unlike what I had assumed from what I had read it didn't really happen that quickly. Before the end of the day it had started to show black at the bottom and when I woke up it was nearly half black. By the end of the second day it looked like this...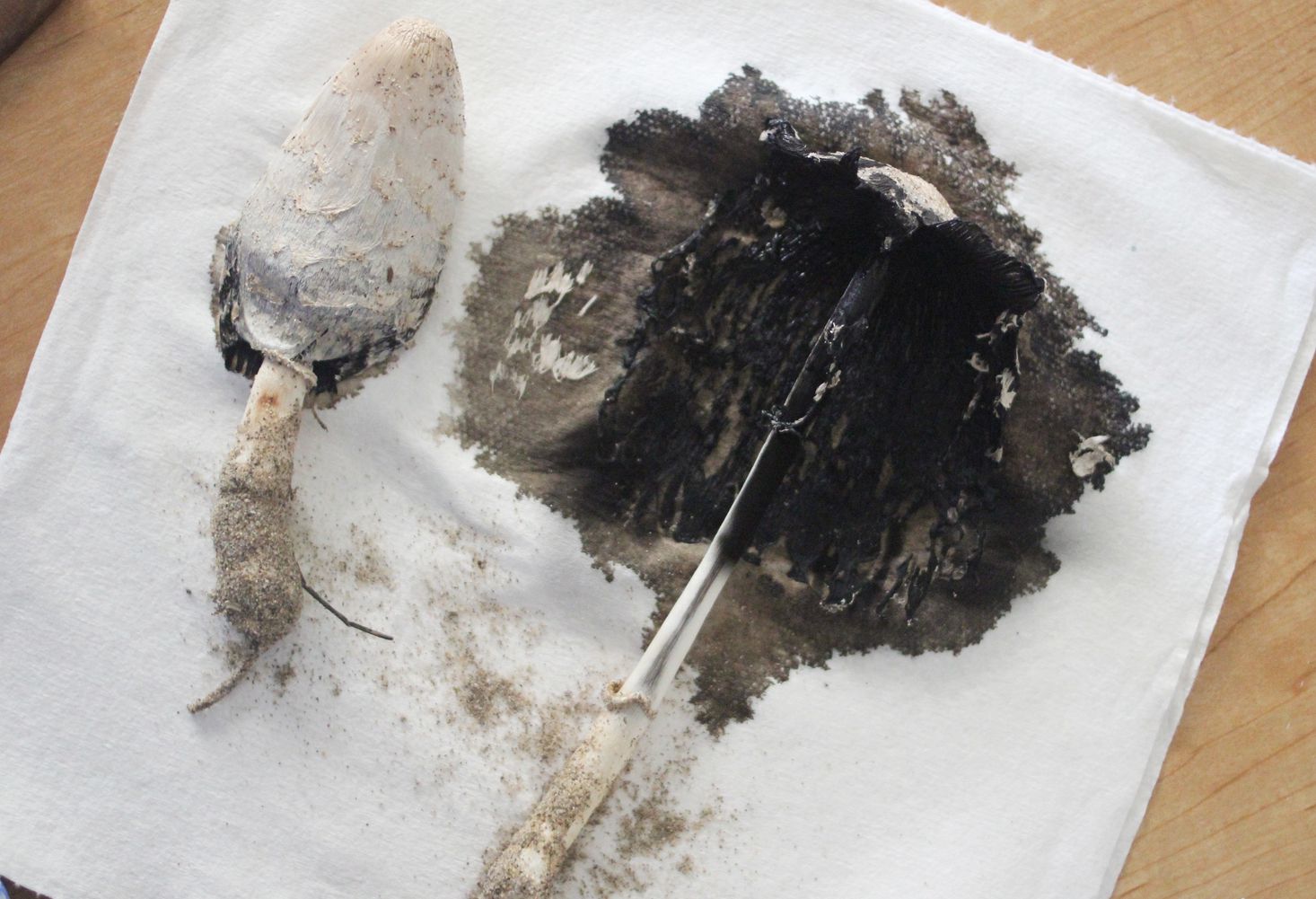 After doing a bit more reading on them
(once I identify one that strikes my fancy I maybe, kind of, becoming just a little bit obsessed!)
I saw you could make ink from them
(ink cap - get it!)
and I most definitely need to try that. Not that I think it will even be efficient or better than my favorite pen but because I'm super curious and who doesn't want to get a letter that was written with mushroom ink? I will certainly let you know if I give it a spin, even if it doesn't work out for the best.
The day after I found them at the beach I really wanted to go back check out how the ones I hadn't brought home to study were doing. They obviously didn't deteriorate as quickly as the others but you can definitely still see how it's changing already. Also if you take a peek at the sand right in front of mushroom you can see the spores. Isn't that super cool?!
After a few more days I went back to the beach to check on the mushroom again and this is what I found. It always takes me by surprise, despite the fact I see it all the time, what a quick life cycle most mushrooms have.
Pretty crazy, huh!?
I've got my fingers crossed I find more soon. I'm definitely interested in using them to make ink and quite possibly cooking some up. Shaggy ink caps are edible, supposedly they're pretty awesome fried in butter.
xoxo