what we wore : blue, black and white
Tuesday, September 18, 2012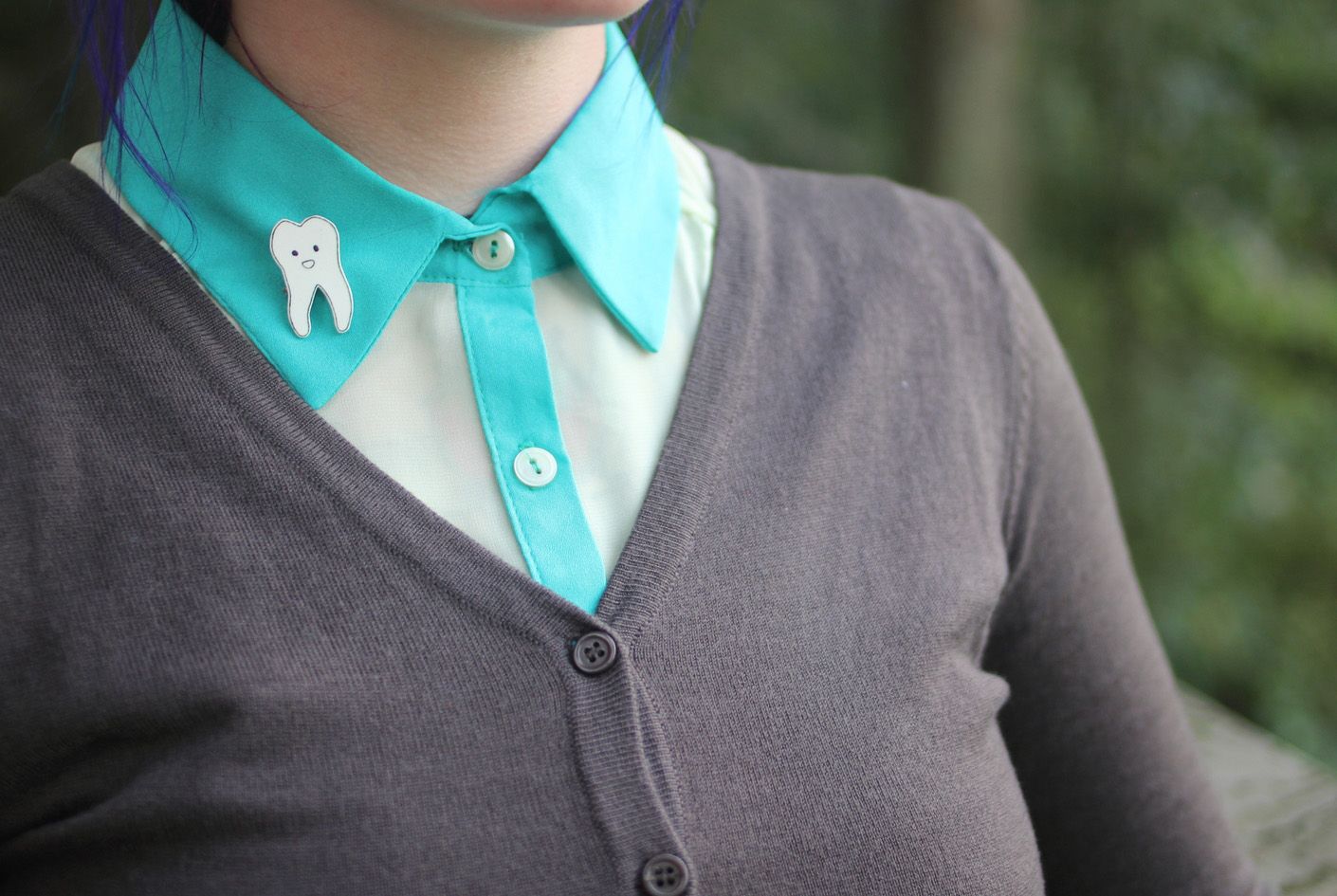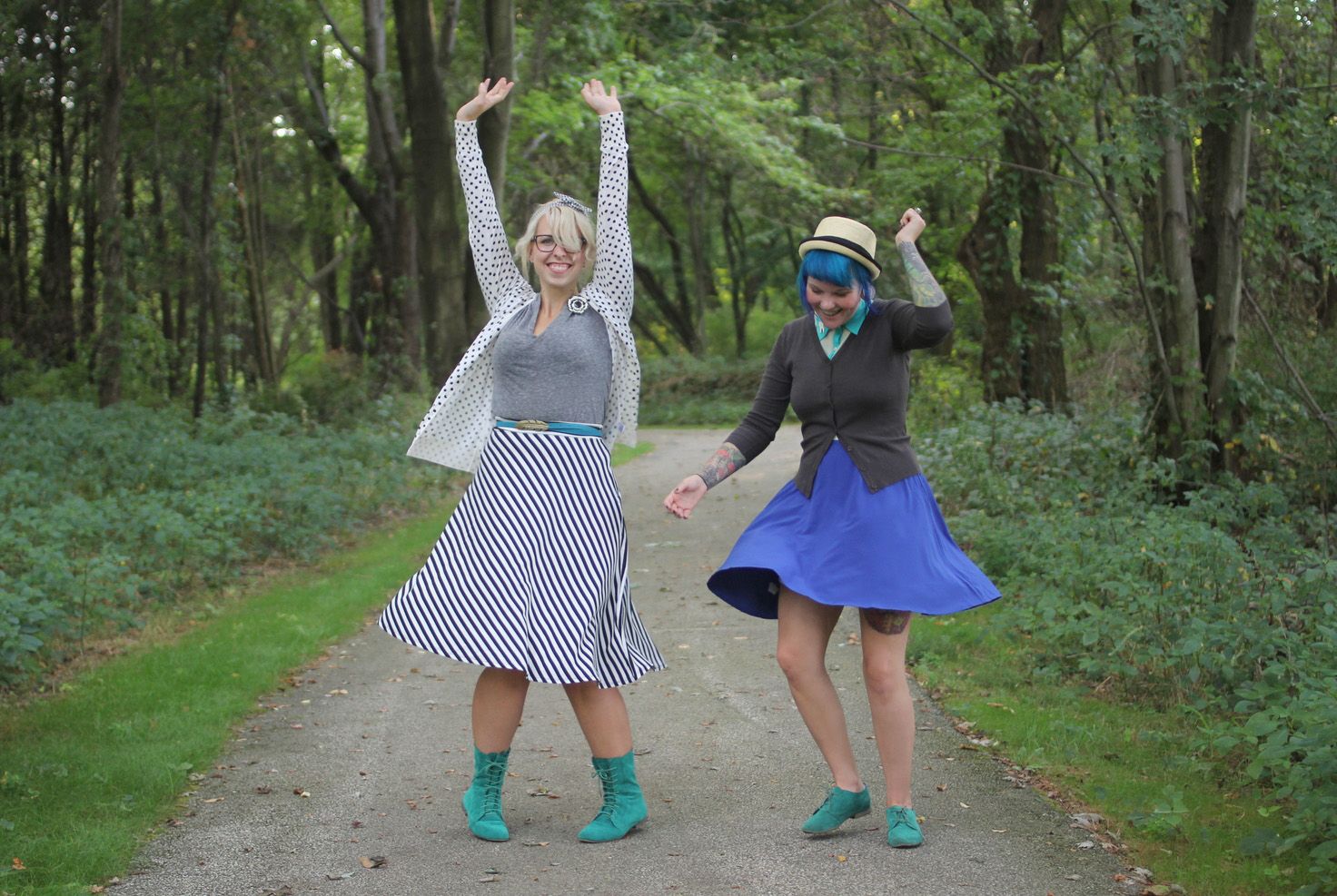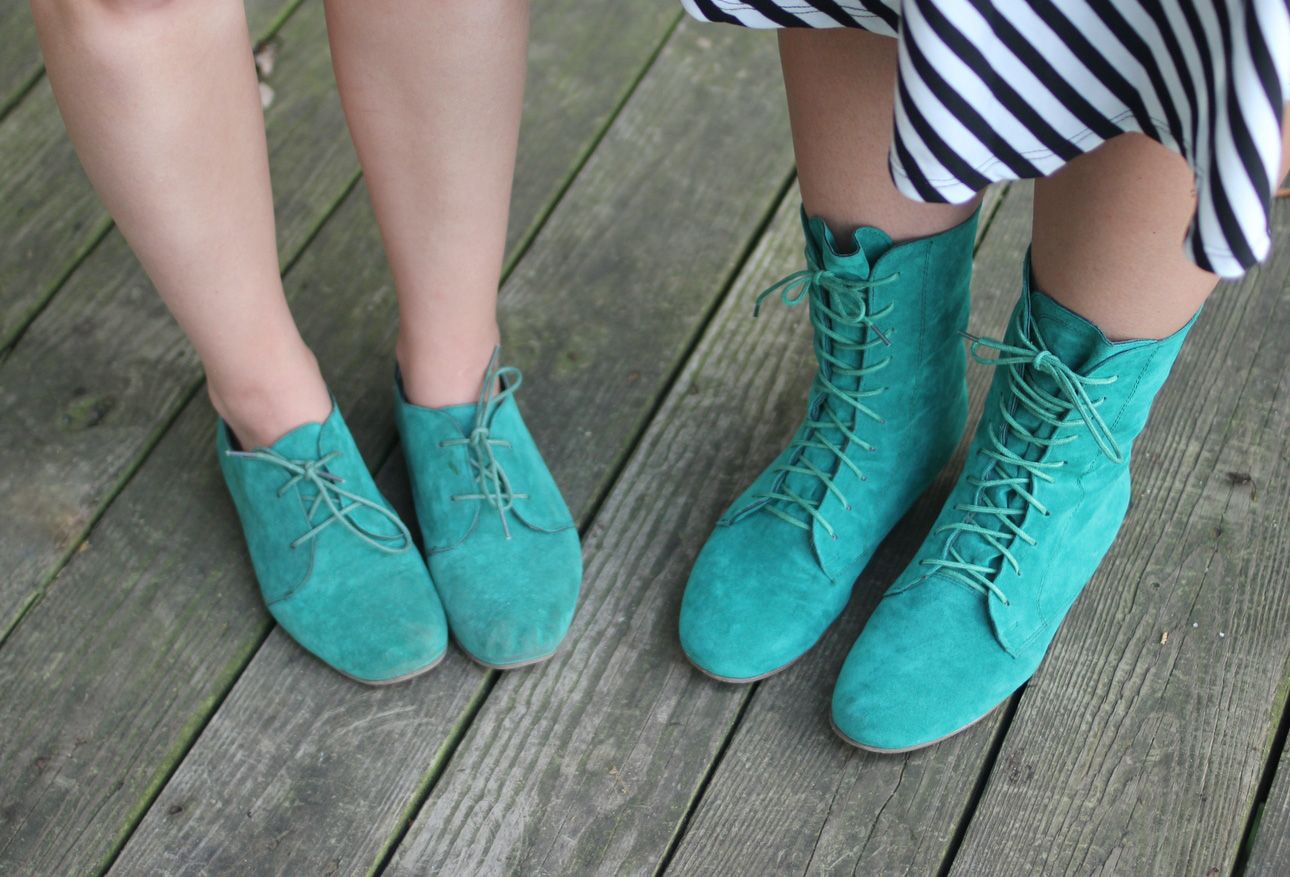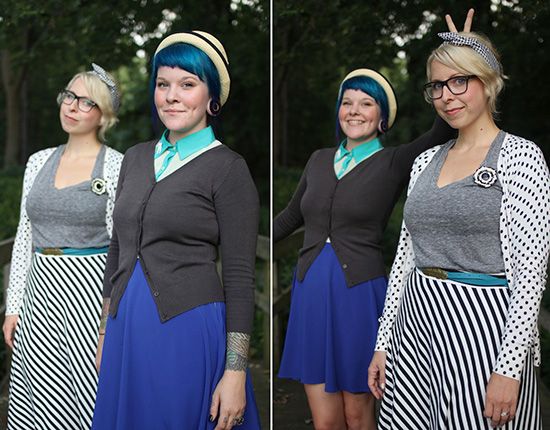 the details
pin - gift from a blog reader
You can find Elycia's outfit details as well as her choice of the photos on
her blog
.
Look at us with our matching shoesies! These babies are so comfortable. When I saw that
Urban Og
had the shoe version of
this boot
from Modcloth, I had to grab them. I have
the boots in red
and knew they were one of the most comfortable boots I owned, the shoes are no different. I hope they never fall apart! I want to wear them forever. I really should have bought them in more than one color.
As well as shooting outfit photos we also have a behind the scenes video that Ivan shot. I love these videos so much! (PS. If for any reason the video is asking you for a password use the password "outfit" to view it)
Oh, and I'll end with our grandma pose. This is the pose that my grandma and all of her sisters do in EVERY picture they take together. I suppose it's my duty to carry on this ridiculous pose.
Hope you're having an excellent Tuesday!
xoxo