what I wore : kitty shoes and a pig bag!
Monday, September 24, 2012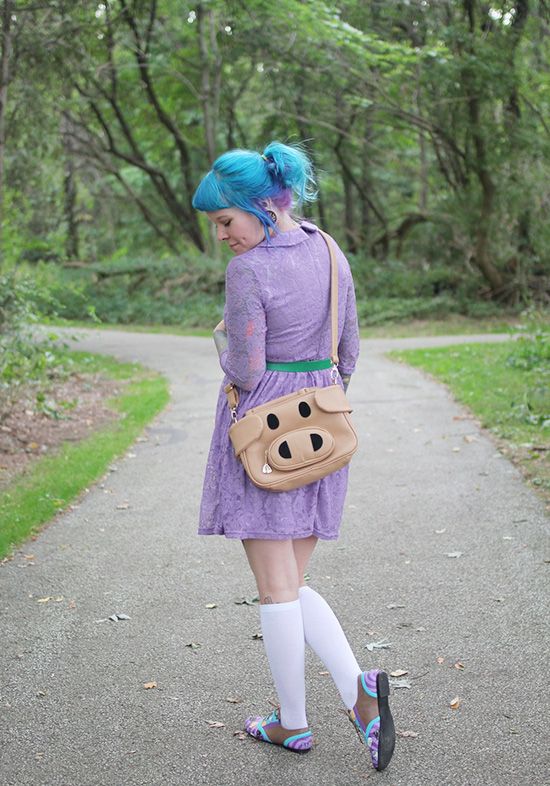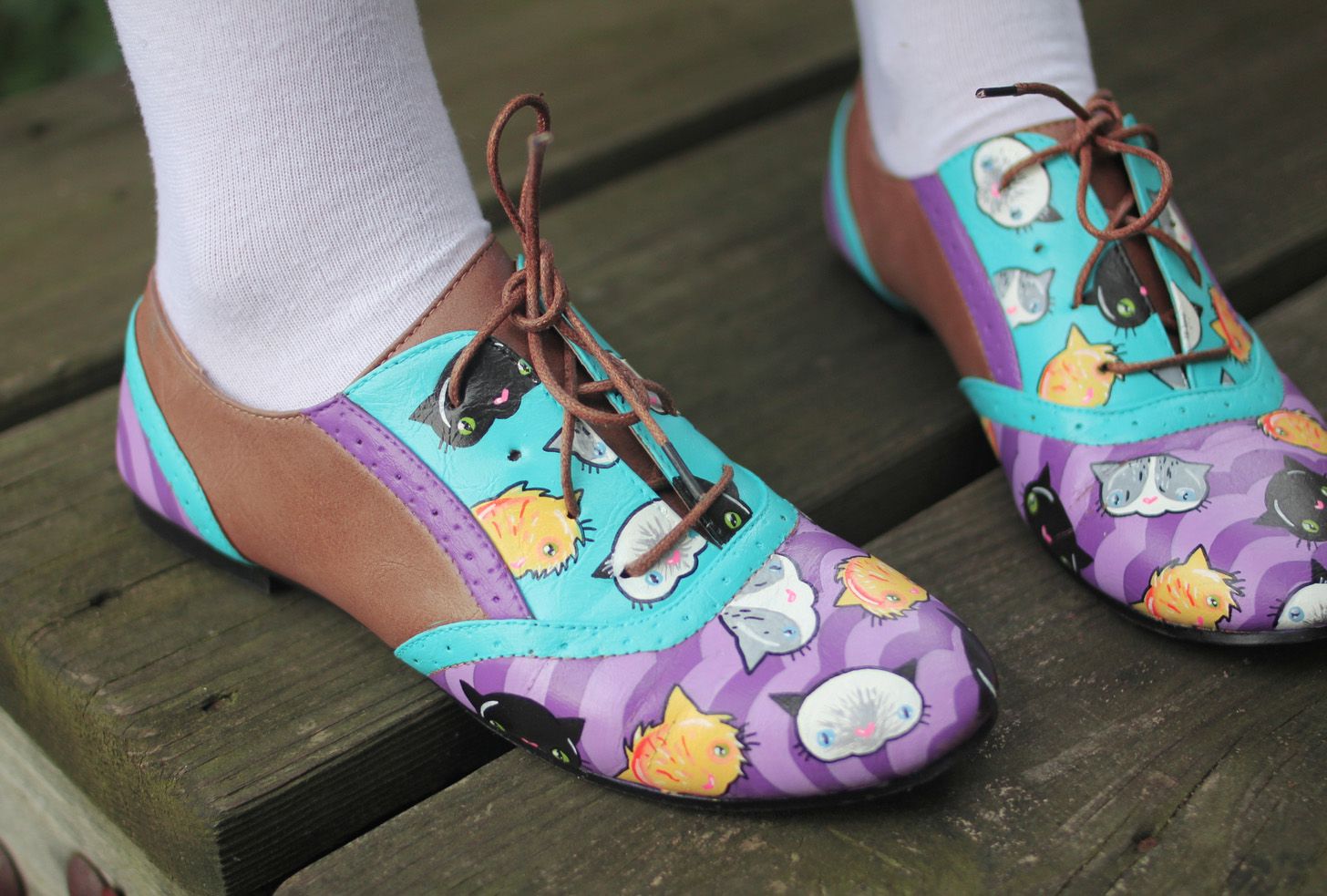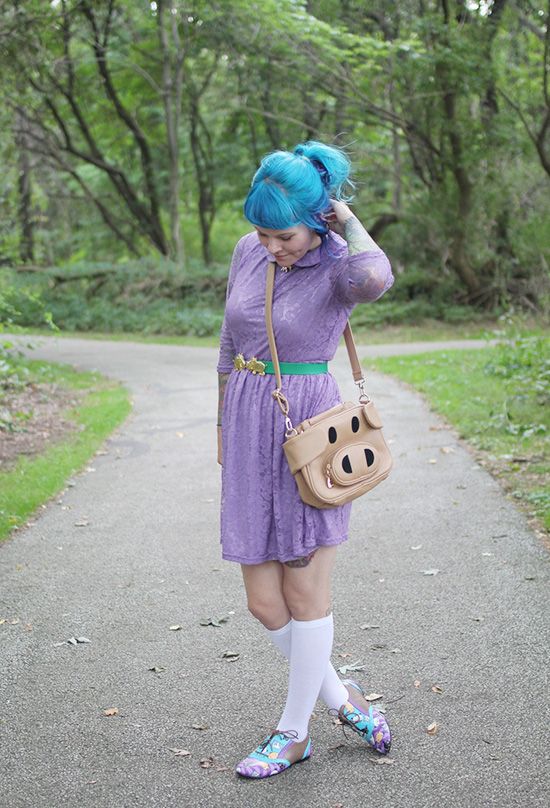 the details
belt - estate sale
socks - Target
(Ps. You can see lots of close up pictures of my shoes in this post.)
SO much to say about this outfit! I could comment on every piece and tell you how much I love them. But just so I don't sound really ramble-y I'll just mention two things. One -this dress is so great. It's definitely the softest dress I own, which is weird because all my other lace dresses are really stiff and kind of itchy. I could easily wear this one to sleep and be more than comfortable. Plus how perfect is the color?!
Two - uh, tooth necklace! Hello! I'm always excited to add another tooth item to my collection of teethy jewelry.
(I now have two teeth necklaces, three rings and at least five brooches)
I wore this outfit to an orthodontist appointment where I was definitely thinking my orthodontist would think it was pretty nifty. If not, I at least thought he would appreciate the silly gesture of wearing a tooth necklace to go get the wires changed on my braces. Nope, I was wrong. One of the ladies who worked there pointed it out to him, his response was "
Ohhhh
, was that on purpose?" I awkwardly responded "Uhm, yes, kind of" to which he decided to tell a story about how gross teeth were. I really cannot be the only person that thinks it's weird my orthodontist things teeth are icky. I think I'll be passing on telling him about my little obsession with teeth and my ever growing collection of toothy items which definitely isn't limited to jewelry.
Beside the kind of awkward trip to my orthodontist, we had such a great time at the park the day we took these photos. We spend oodles of time touching touch me nots.
(I really have never seen ones as large as the ones at this park, it's so much fun!!)
. We also had quite the bout of excitement - an owl flew out in front of and landed on a limb literally fifteen feet away. Then the cutie pie just sits there and stares at us. It was so amazing. I just stood completely still, stunned this massive, beautiful owl was sitting right there. I didn't even get to take a picture! Regardless, it was still one of the most amazing things ever, I've never been so close to an owl out in the wild. Just thinking about that owl again gets me all giddy.
Hope you're having a fabulous day! Today I'm going to finish decorating for Halloween, I'm pretty excited. I started a few days ago but really didn't even make a dent.
xoxo