what I wore // just peachy
Tuesday, September 04, 2012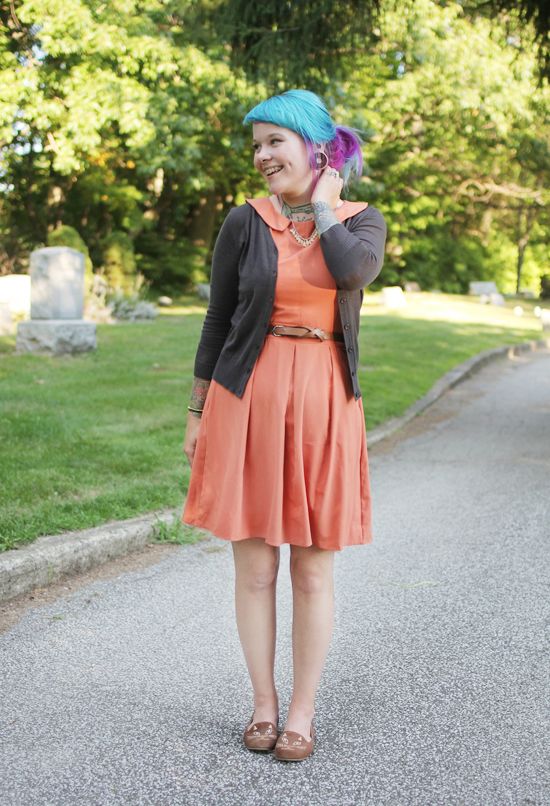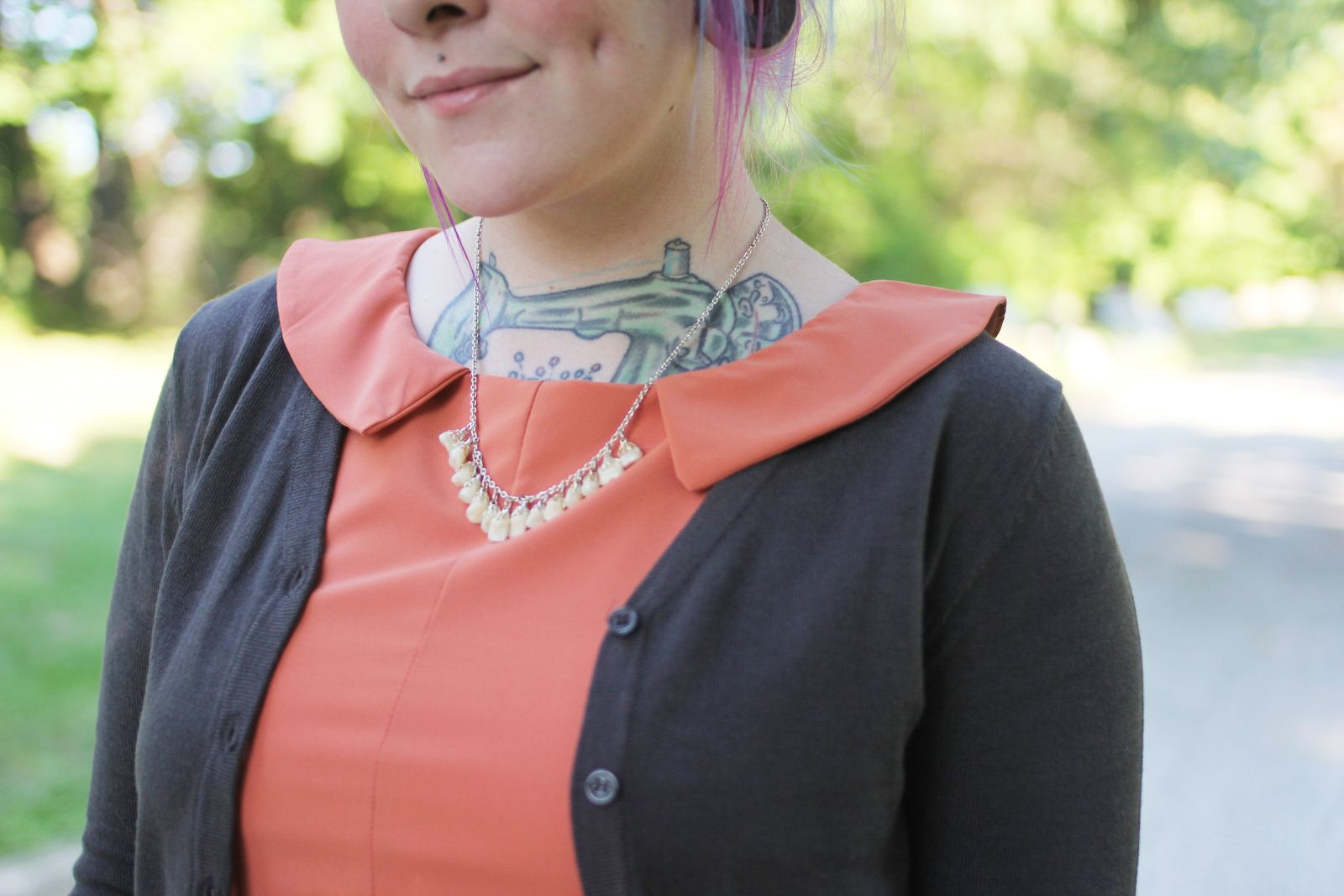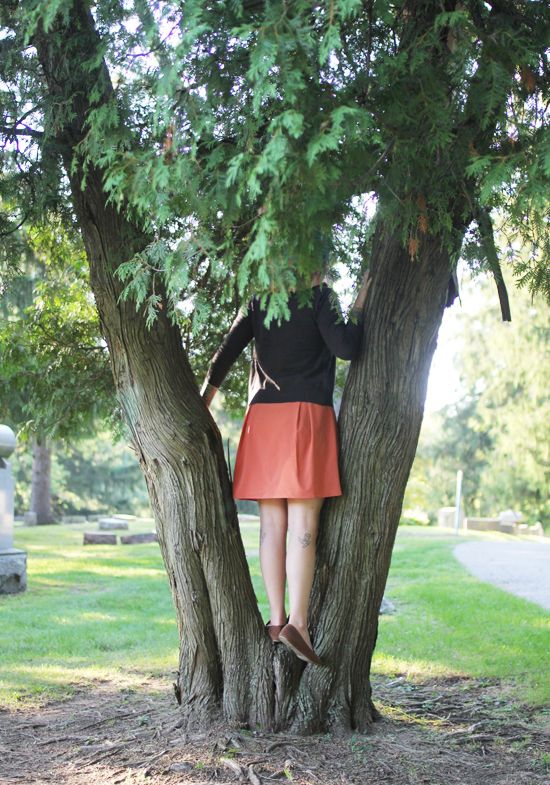 belt - from another dress
shoes -
UrbanOg
If you remember a few Friday Favorites back I included
this dress
mentioning how much I liked the collar and how a nice statement necklace would be perfect with it - I was correct! I'm crazy about how my tooth necklace from
Extollo Jewelry
hangs perfectly in the center of the collar. I also really like how the collar sticks up on my shoulders. Kevin was trying to make me iron it down but I felt like Jane Jetson! I know, it looks nothing like her dress but just the way it's sticking up on the shoulders reminds me of her. Yep, sometimes my comparisons can be off or just random. Quite often I'll make a face and be like "Oh my gosh, I feel like Will Ferrell. I look like him, right!?" and Kevin will just look at me like I'm nutso!
Hope you're having a great Tuesday! It's a short work week for me this week with today being like my Monday and
friends
coming out tomorrow night so I've got a lot to accomplish in a short amount of time. Wanna know something? I secretly love tight deadlines and having a nice little list of things to do quickly
(I mean, obviously within reason)
I'm excited to get started.
xoxo