Weekly Nail
Sunday, September 23, 2012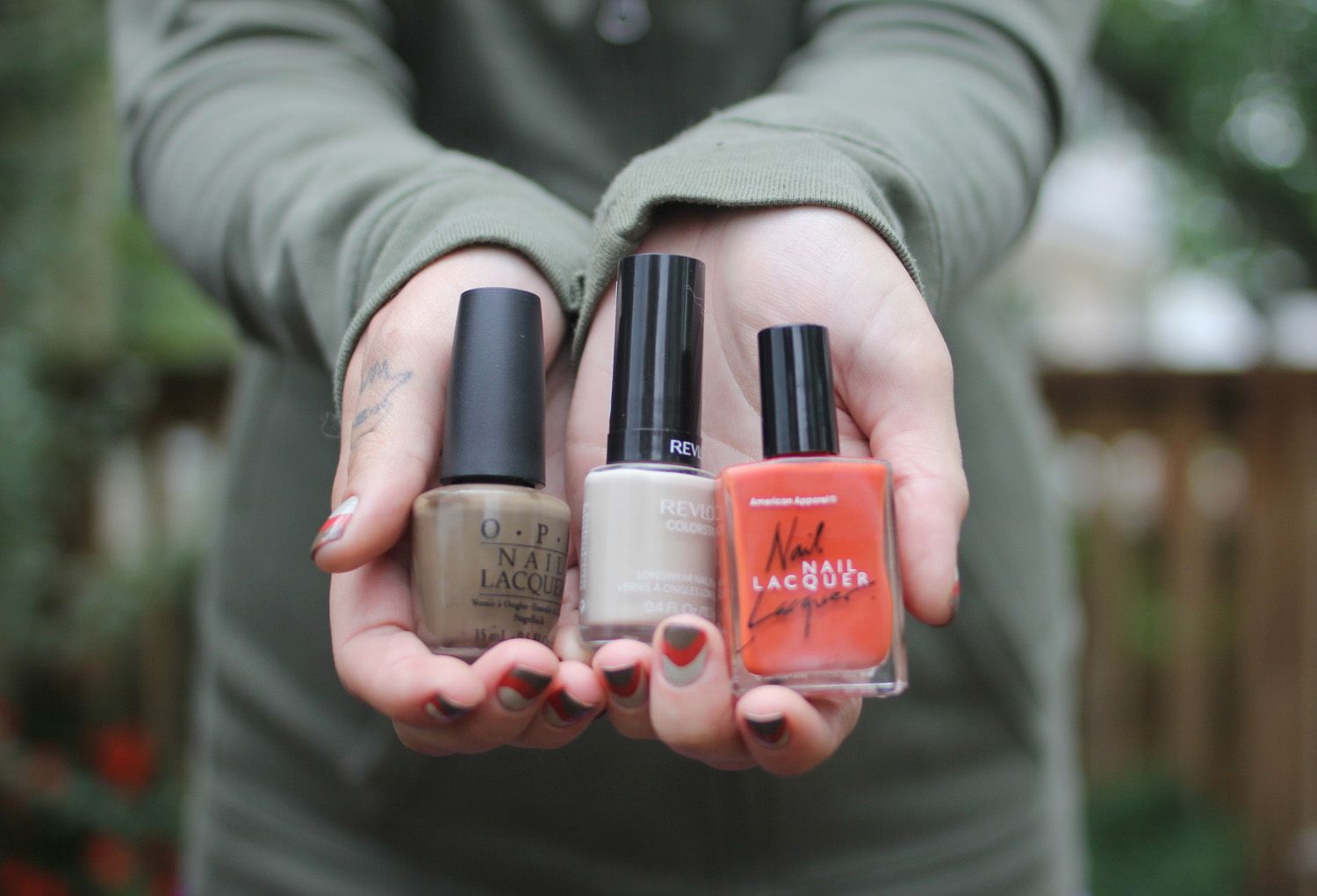 Supplies used...
Revlon Bare Bones
OPI A Taupe The Space Needle
American Apparel Lopez Canyon
Seche Vite
as a top coat
Nail stickers
(blogged about here // bought from here)
It's feeling pretty fall like around here! Perhaps these nails don't show it as much as they could of but the colors are fall inspired. I like that they go with all the different colors I've been wearing a lot of lately and they look really nice with all the pretty mushrooms and leaves I've been photographing oodles of.
This wavy sticker design is one that I normally don't use as often but I decided to give it another shot when I did these and I couldn't be happier. I feel like the curves look great on my short nails. If you haven't noticed already I love growing my nails long, and then cutting them short. I like variety! Right now I'm really loving my nails short but as soon as they start to grow again I'm going to be like "Oh my gosh, I love my nails long! Never cutting them again!!" Haha, it happens every time.
American Apparel nail polish kind of blew me away! I'm loving this stuff. Perfect shade of rorange
(red/orange)
aside, I love the consistency. It applies so nicely and dries quite quickly. I also bought
Hassid
, which is black and despite the fact I'm not 15 anymore and don't paint my nails black every day I kind of want to! I actually wore plain black nails for a few days after I got it because it's just such a nice, shiny, beautiful black. I can't wait to get my hands on some more AA polishes.
Hope you're having a great day!
xoxo