Weekly Nail
Sunday, September 16, 2012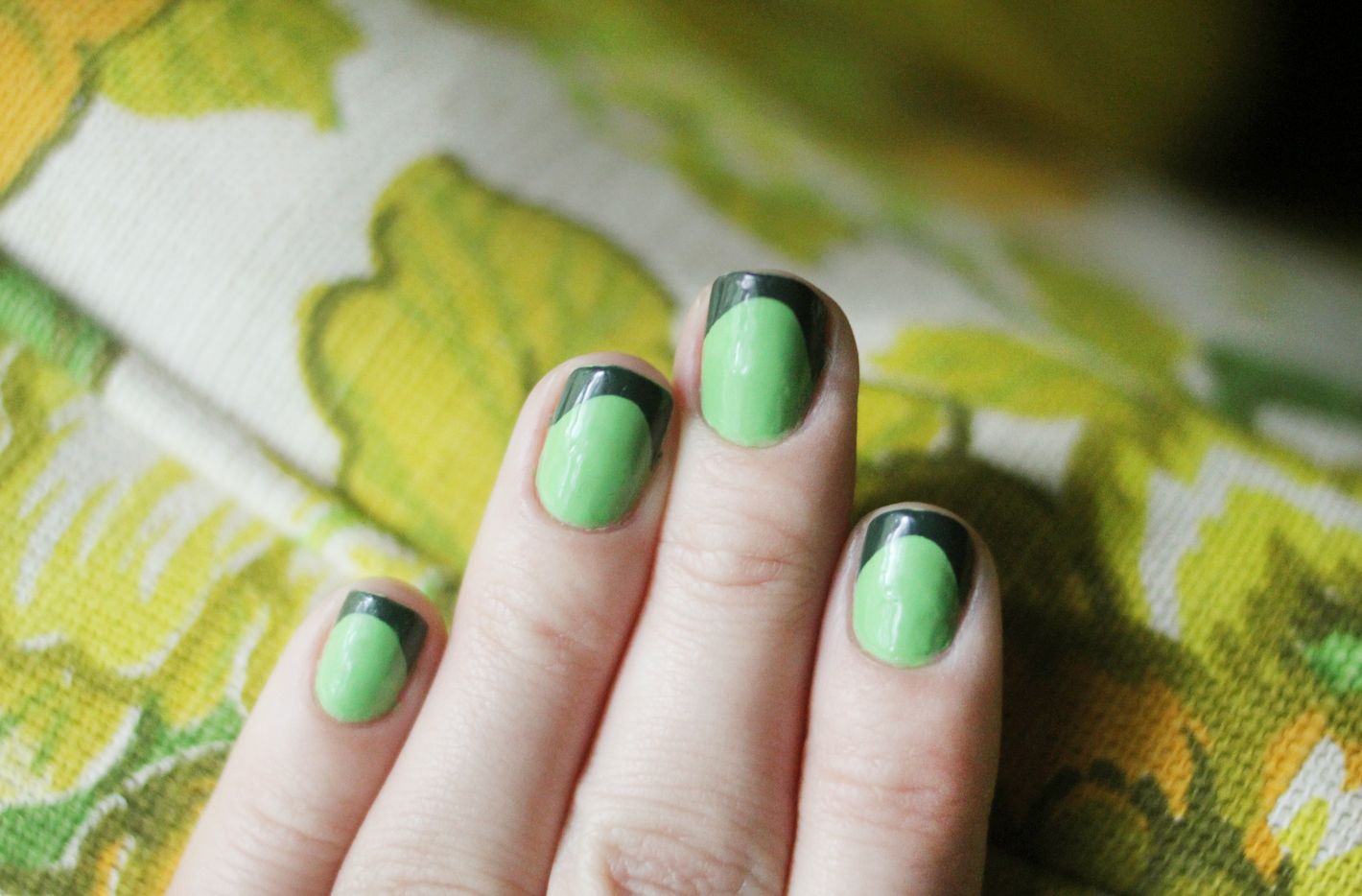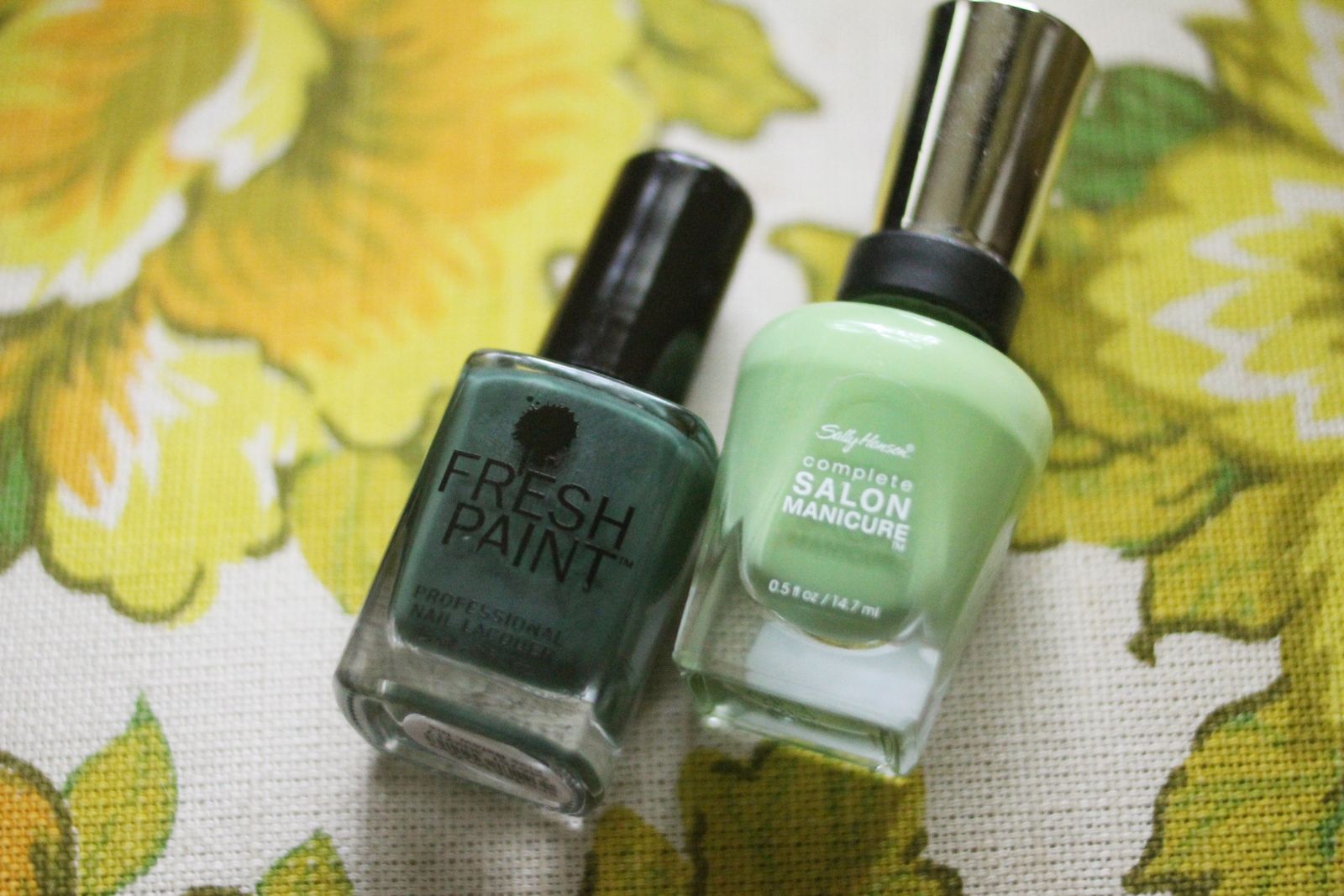 Supplies used...
Fresh Paint Spruce Street
Sally Hansen Parrot
Seche Vite
as a top coat
Nail stickers
(blogged about here // bought from here)
Just a simple spin on a french manicure today. Well actually these are actually from a week or so ago. I had a really bad time painting my nails this week - like everything I tried looked crazy, in a bad way. I've got all these awesome ideas but didn't feel like I had time to do them so I'd hurry and try to do something else which is ridiculous because if you're rushing your nails will never look good. Crossing my fingers I can be a little bit more patient this coming week and do something amaaazing.
And...here's a picture of Squid because clearly there are not enough pictures of the cats on the blog lately, let alone my princess! Plus she was making cute little noises at me while I took these pictures.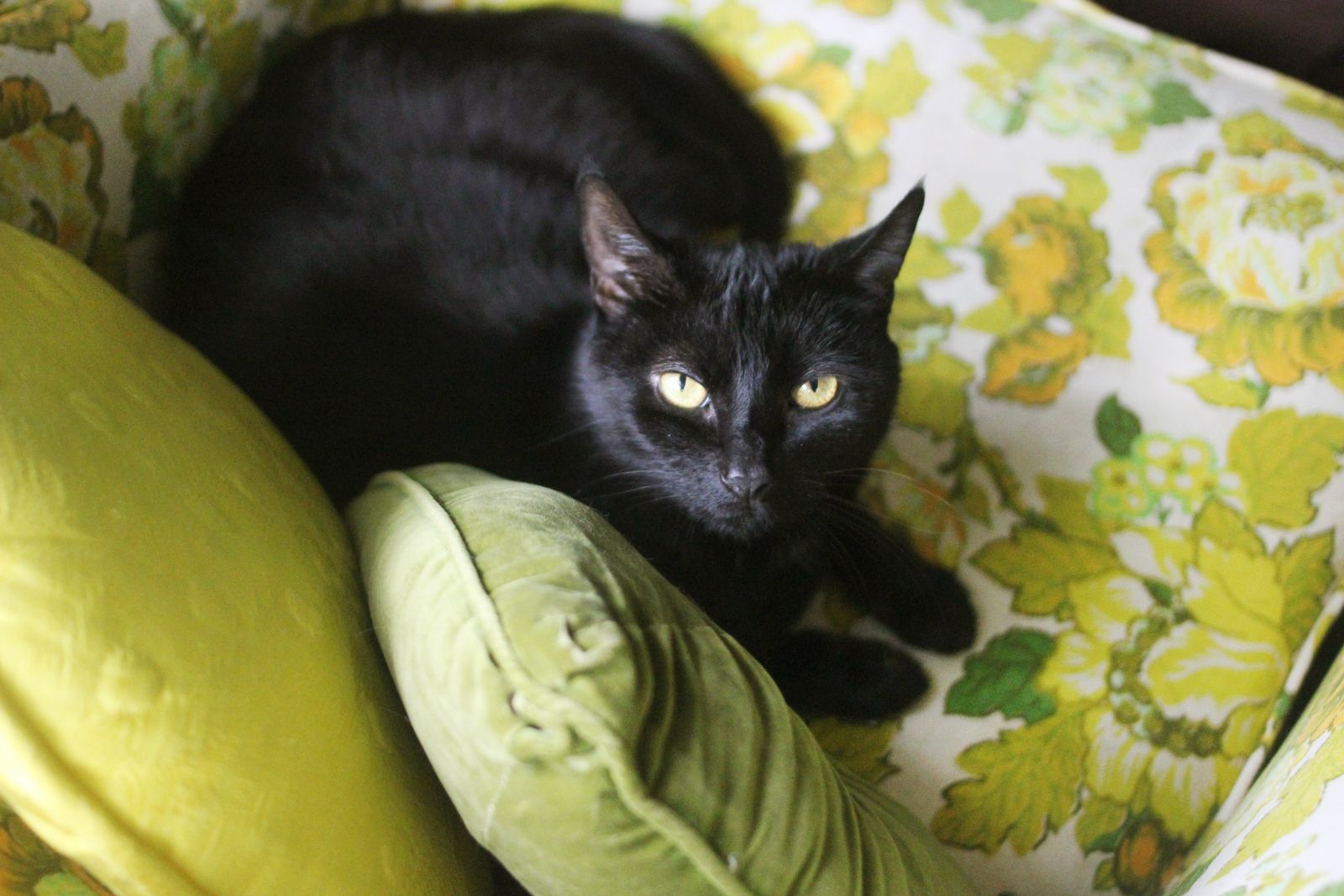 Hope you're having an awesome weekend!
xoxo