Weekly Nail
Sunday, September 09, 2012
Supplies used...
Orly Solid Gold
Sally Hansen Barely Blue Bell
Seche Vite
as a top coat
Nail stickers
(blogged about here // bought from here)
I'm pretty sure I've found a new favorite polish, at least for now,
Orly Solid Gold
. I bought it after seeing it on some nail blog. I had seen Orly colors in person at Sally's Beauty Supply but their bottles clearly don't do them justice. This is the most beautiful gold polish. Even better than that it only takes one coat to cover nearly any color. I was able to put it over a dark brown polish with no problems and only one coat. Color me impressed! I'm definitely going to be checking out more Orly colors now.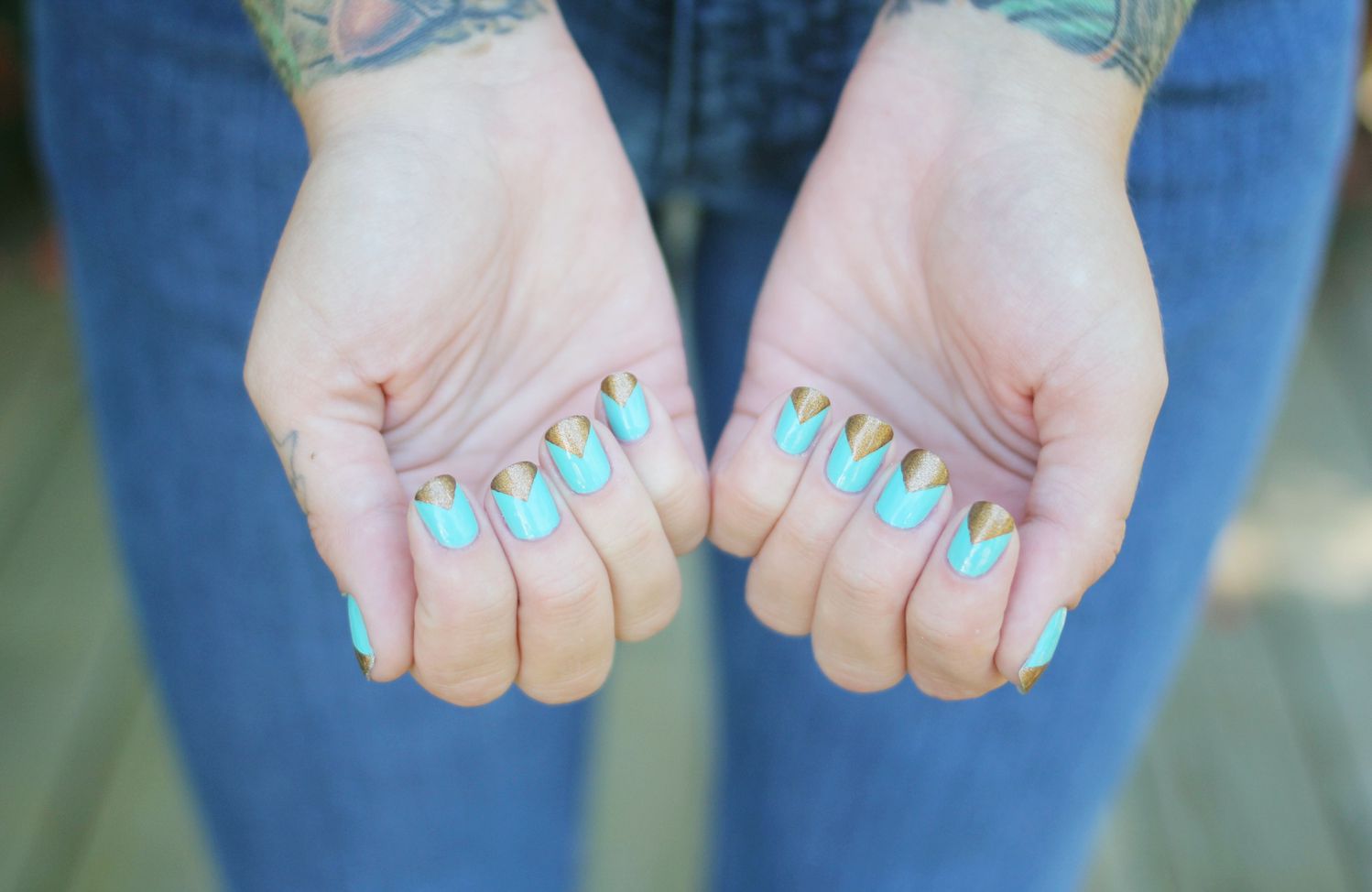 Hope you're having a fabulous Sunday!
xoxo