what we wore: twirly dresses
Monday, August 06, 2012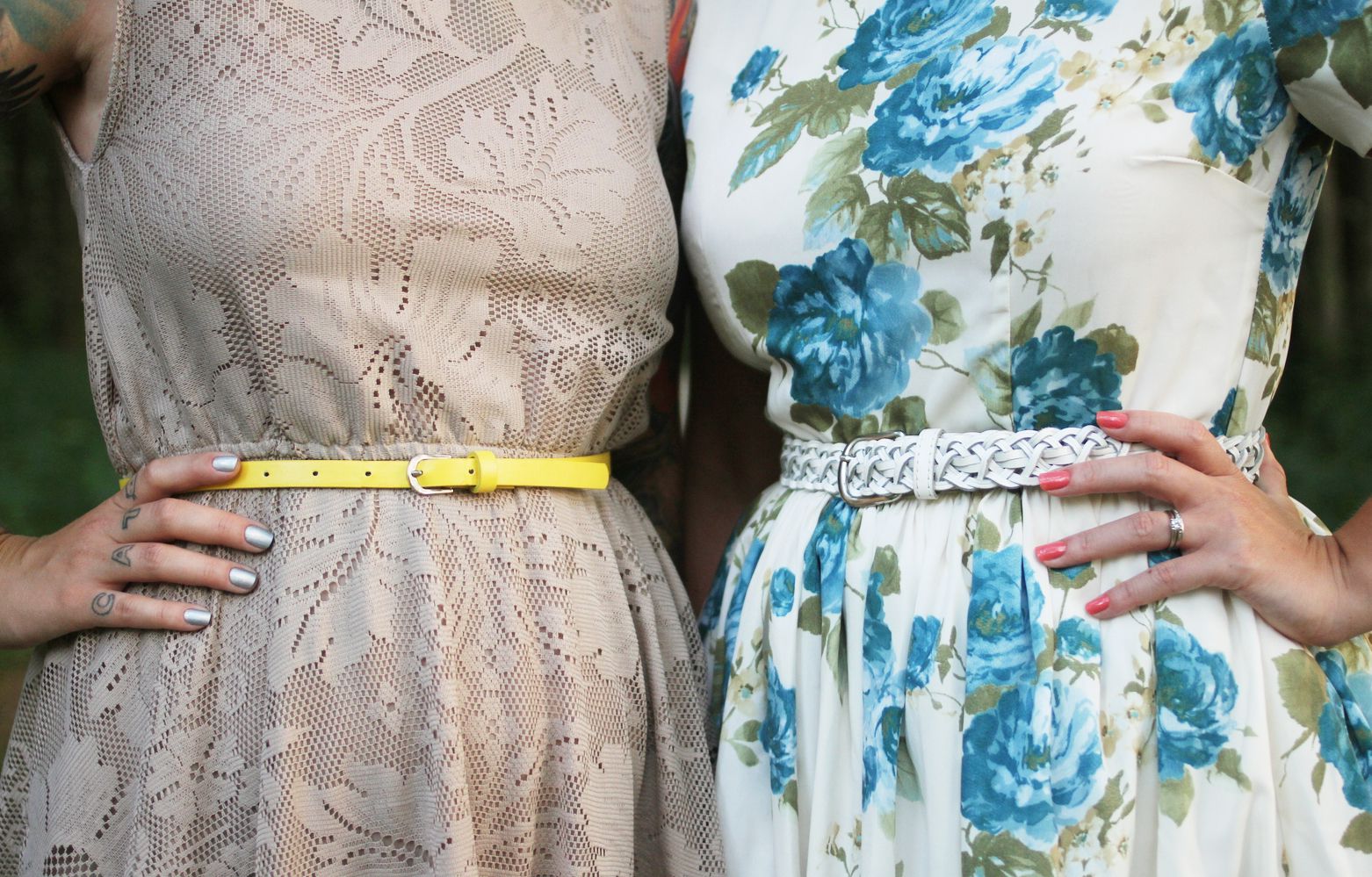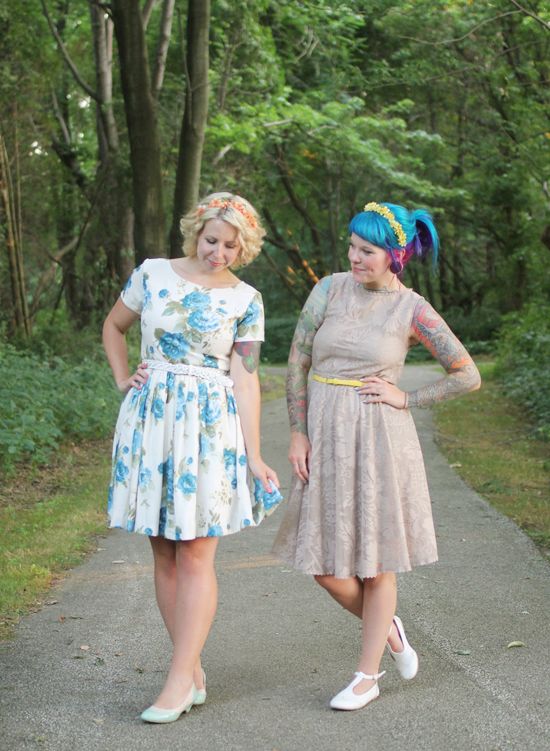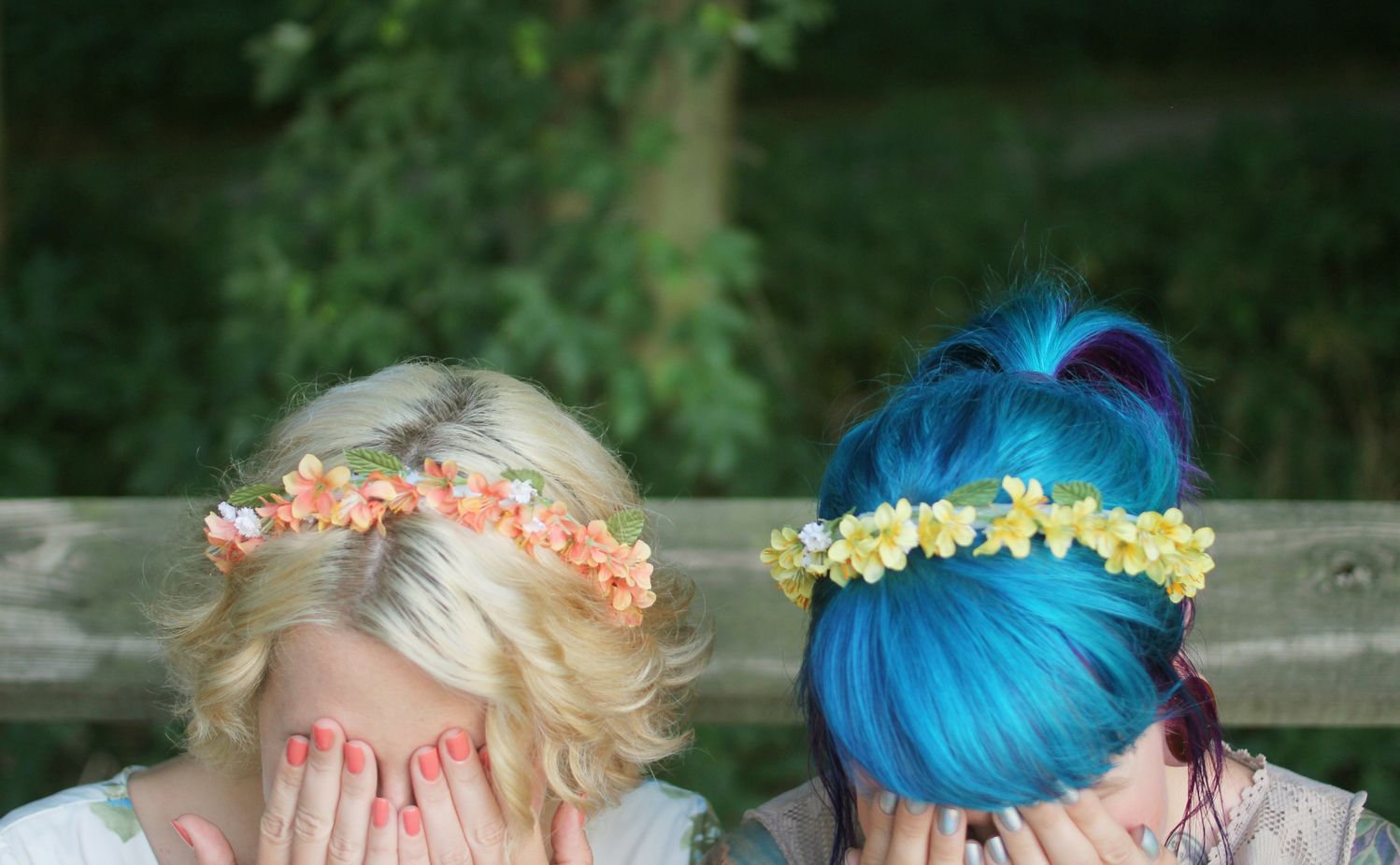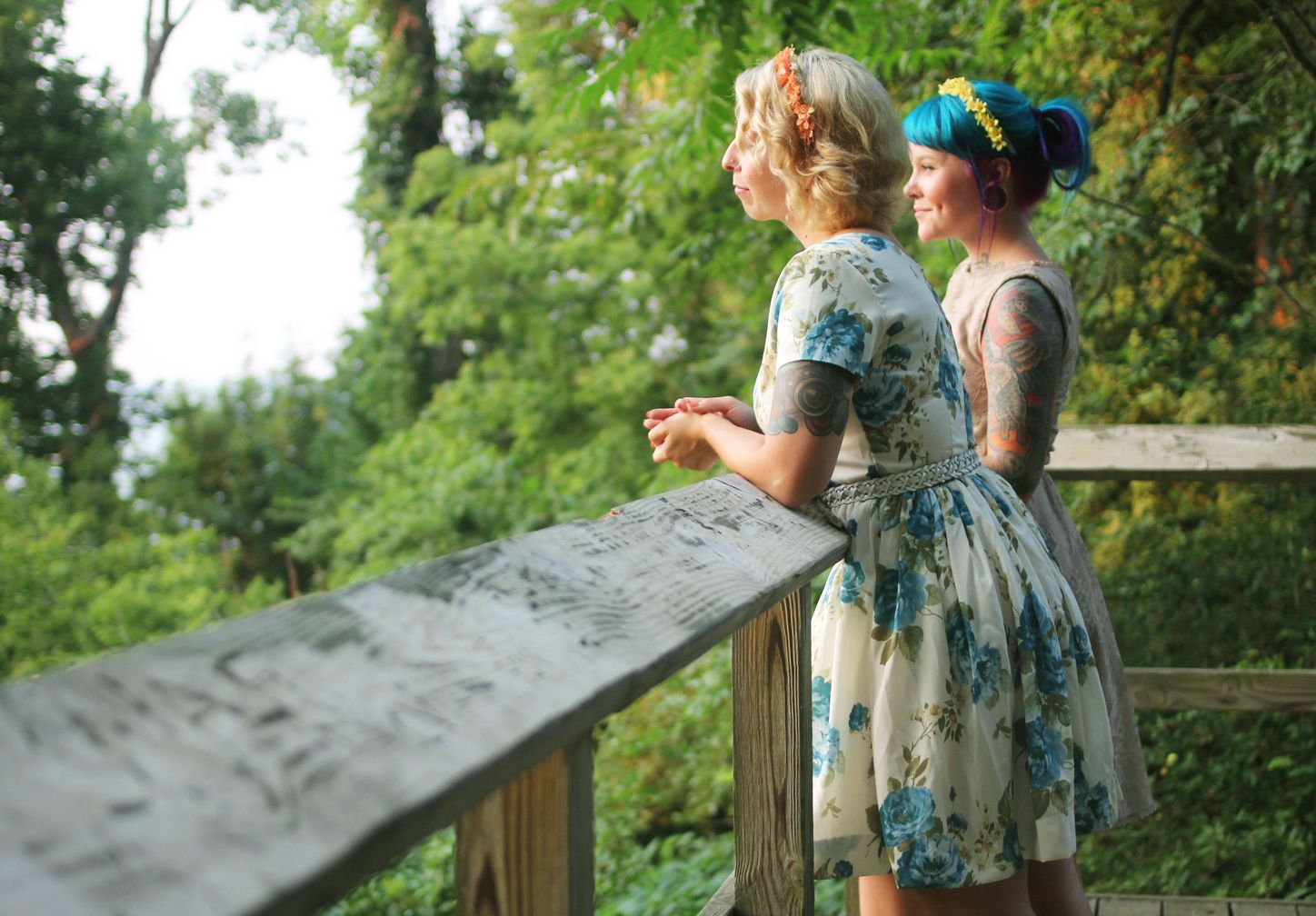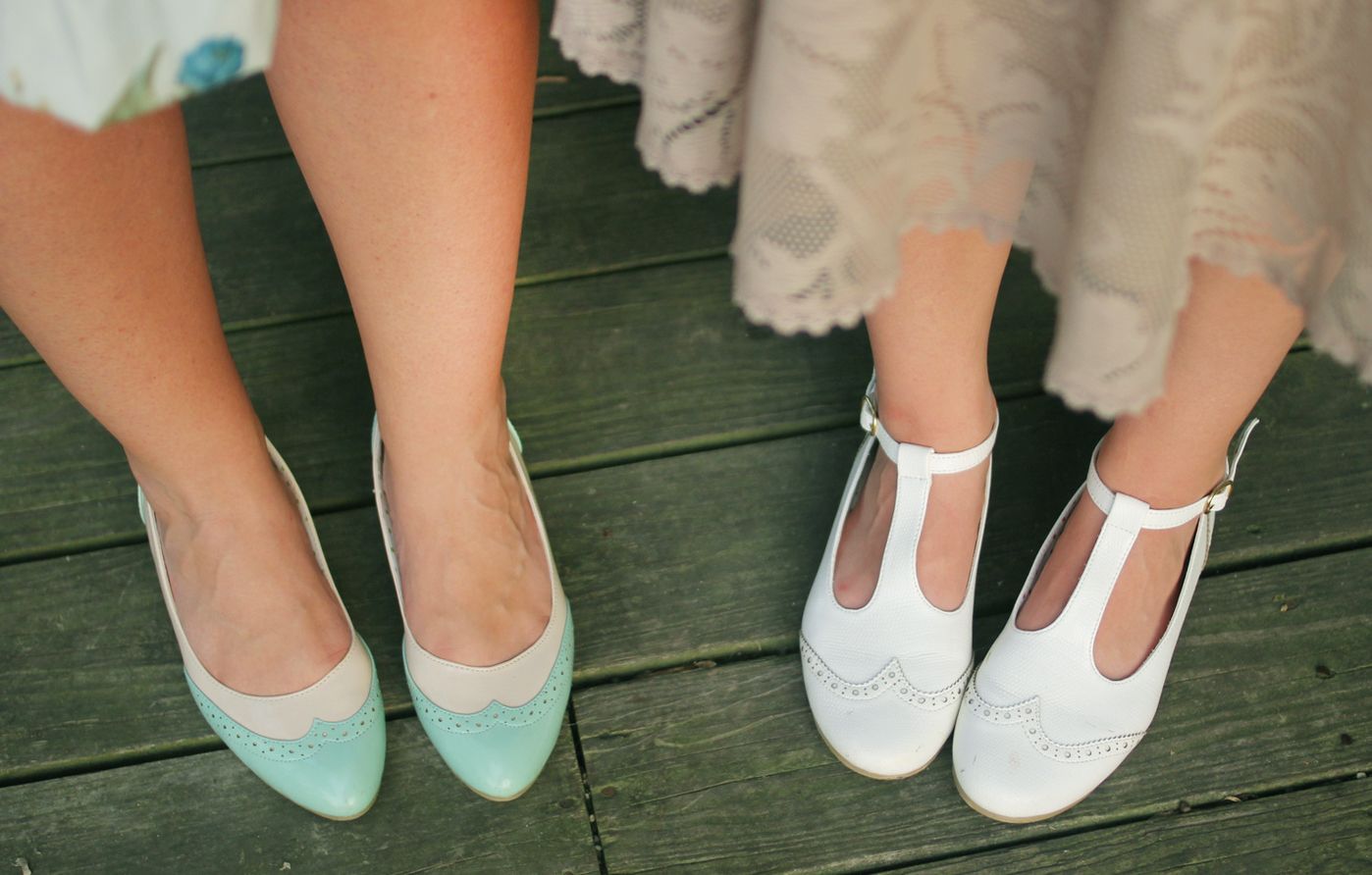 the details
dress - vintage / thrifted
headband - handmade
belt - thrifted
Make sure to visit
Elycia's blog
to see her details and more photos!
I love this duo of outfits so much! I think they look so cute and fancy together. My dress is something I picked up for a dollar a little white ago at Goodwill. When I bought it it had huge, puffy, see through sleeves. For a dollar I figured it was worth a shot to see what I could do with it. Just chopping them off and sewing up the raw edge was all it needed. It took under an hour to make this dress one of my new favorites. Who can resist a dress with an awesome twirly skirt!? We sure can't!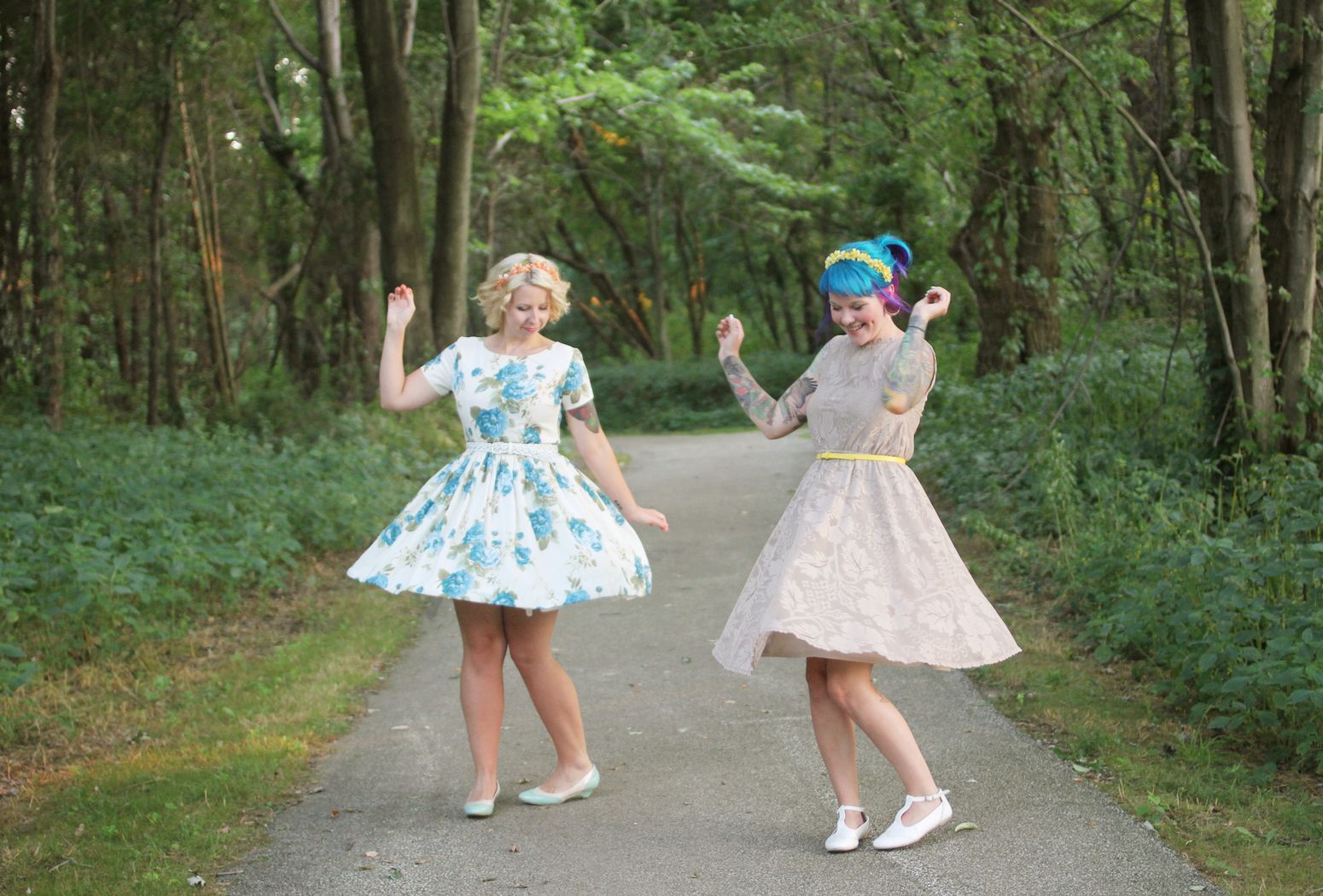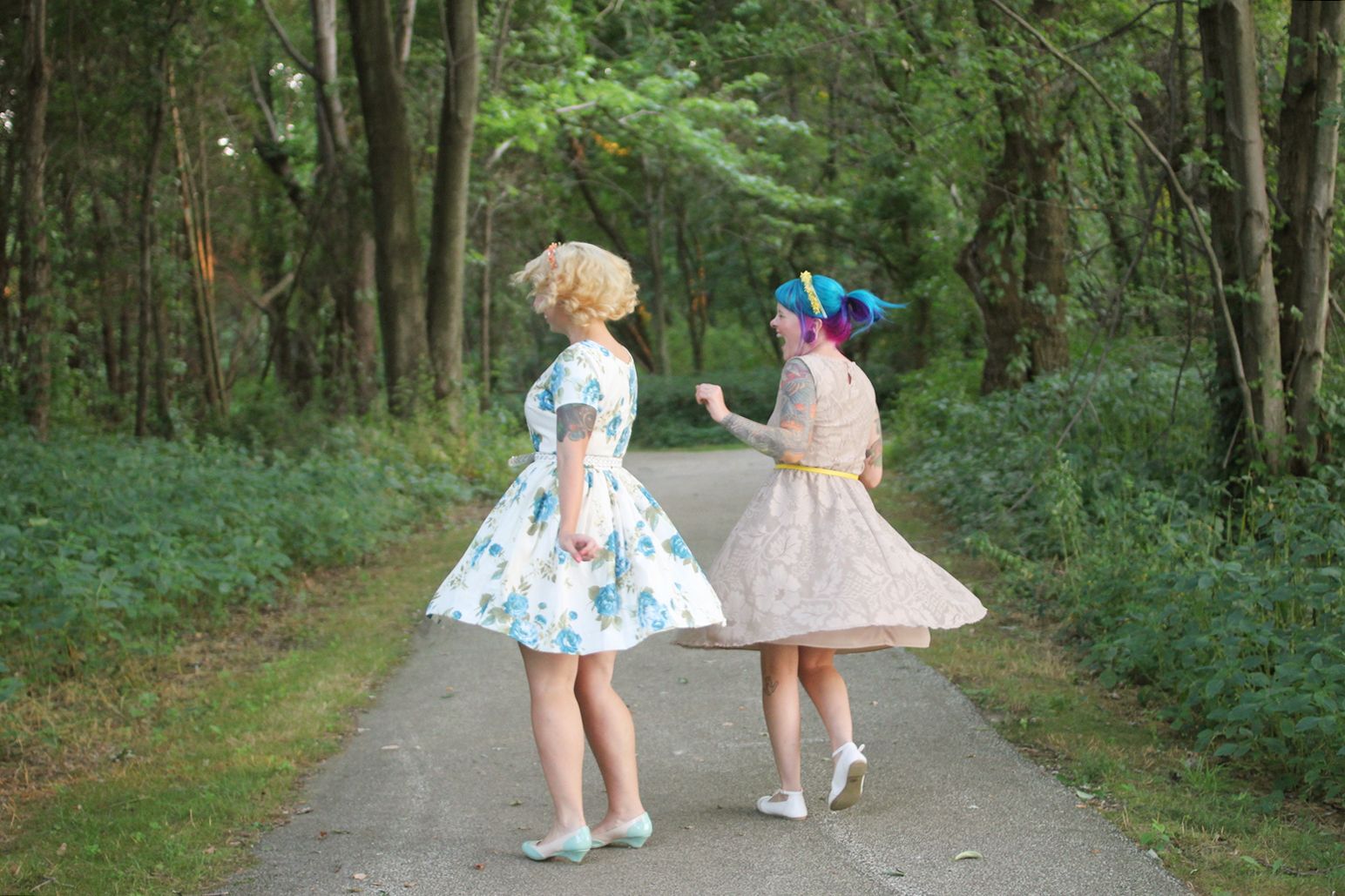 Hope you all have a fabulous Monday! Today I'm working on organizing our movie collection and making it all fit in our new credenza which my dad and Kevin made fancy new legs for yesterday. I'm so excited to watch the living room come together, right now it's kind of an explosion of DVDs, VHSs, wires and video game equipment.
xoxo