what I wore: the pussycat and the owl
Thursday, August 16, 2012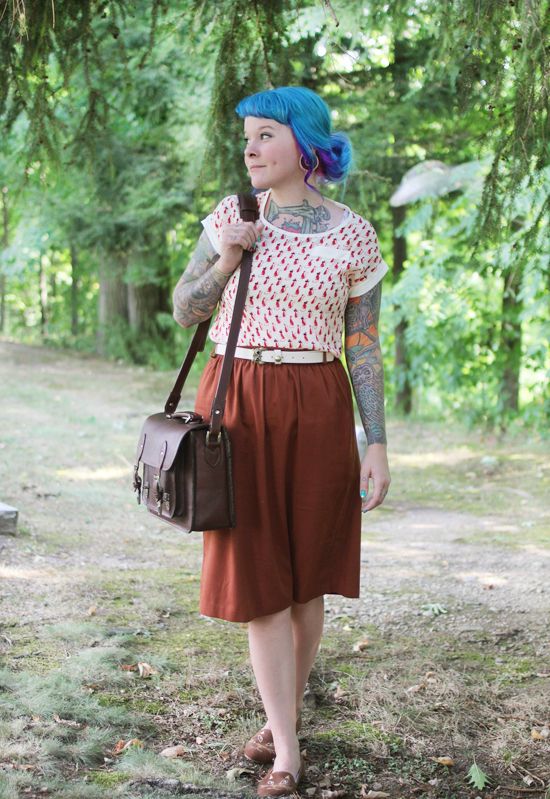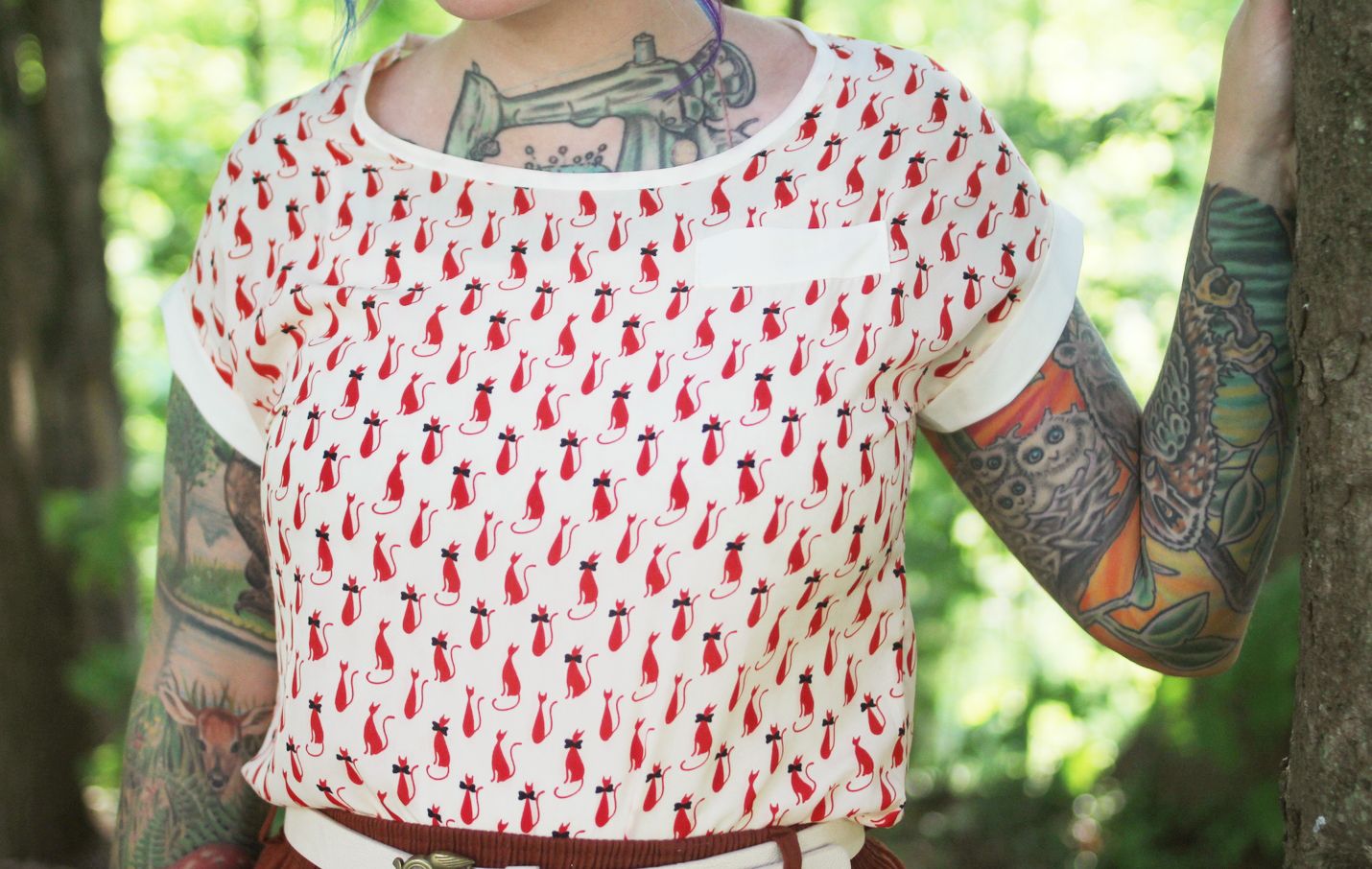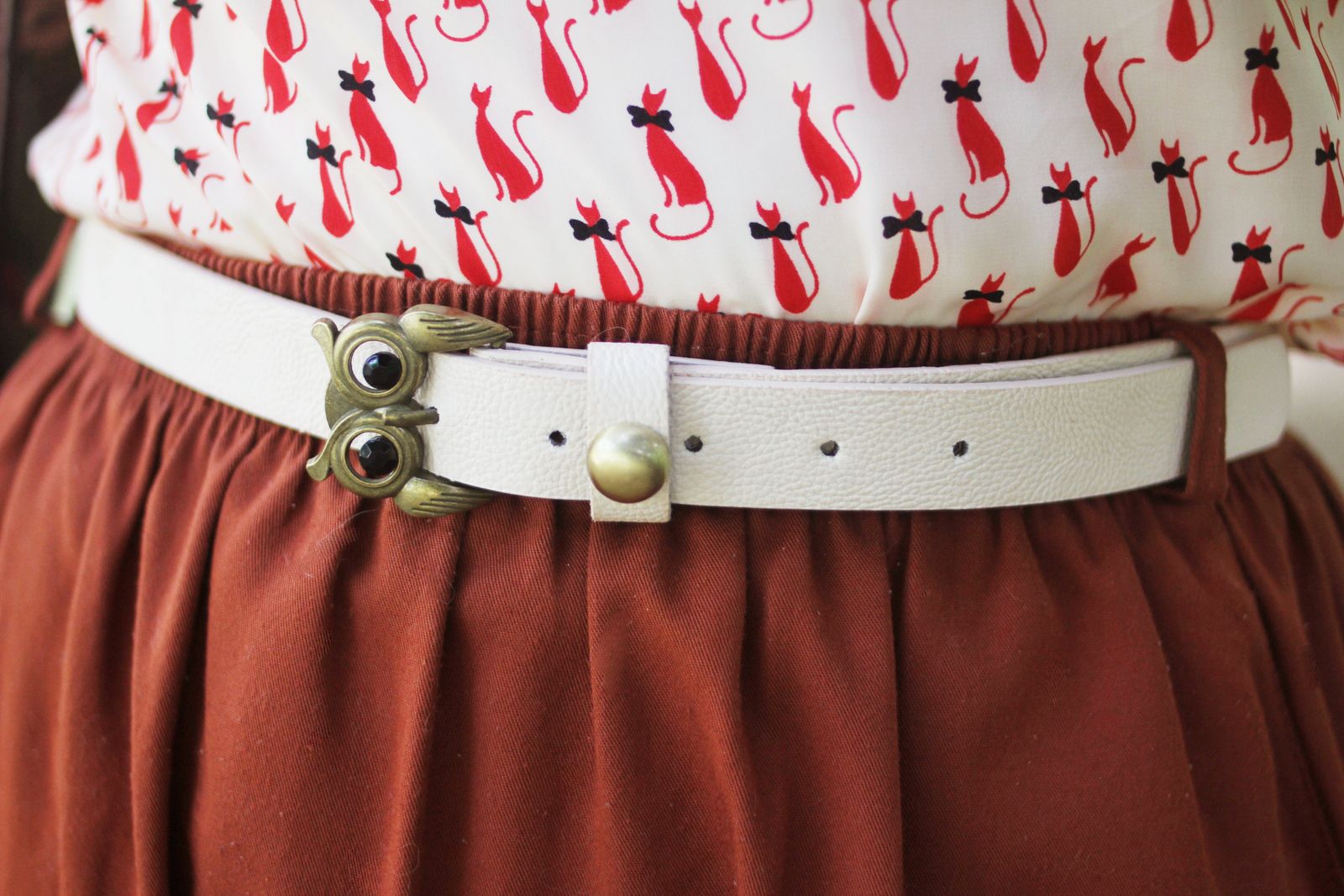 the details
skirt - thrifted
If you haven't noticed we've been taking lots of outfit pictures at the cemetery. I kind of presume not many people notice since I try to keep headstones out of my shots so it doesn't seem too weird or repetitive, although a lot of times they can be seen peeking in! Our local cemetery has become one of my favorite places to shoot outfits because it's quiet, there are lots of little areas for nice pictures and there is normally no one there. (Although the last few times there has been a man in short shorts power walking like he's got something to prove. He won't make eye contact and probably wonders what the heck we're doing.)
Anyhow, the last time we were there, taking these, we found oodles of cicada exoskeletons. I don't think I've ever seen so many in one place in my life. Normally I just find one here and one there but this was an instant collection of them. Kevin and I scoured around the trees and gathered all that we could find. They're now in a mason jar on a shelf next to my little collection of oddities
(which includes skulls, teeth and all sorts of other little things I've found).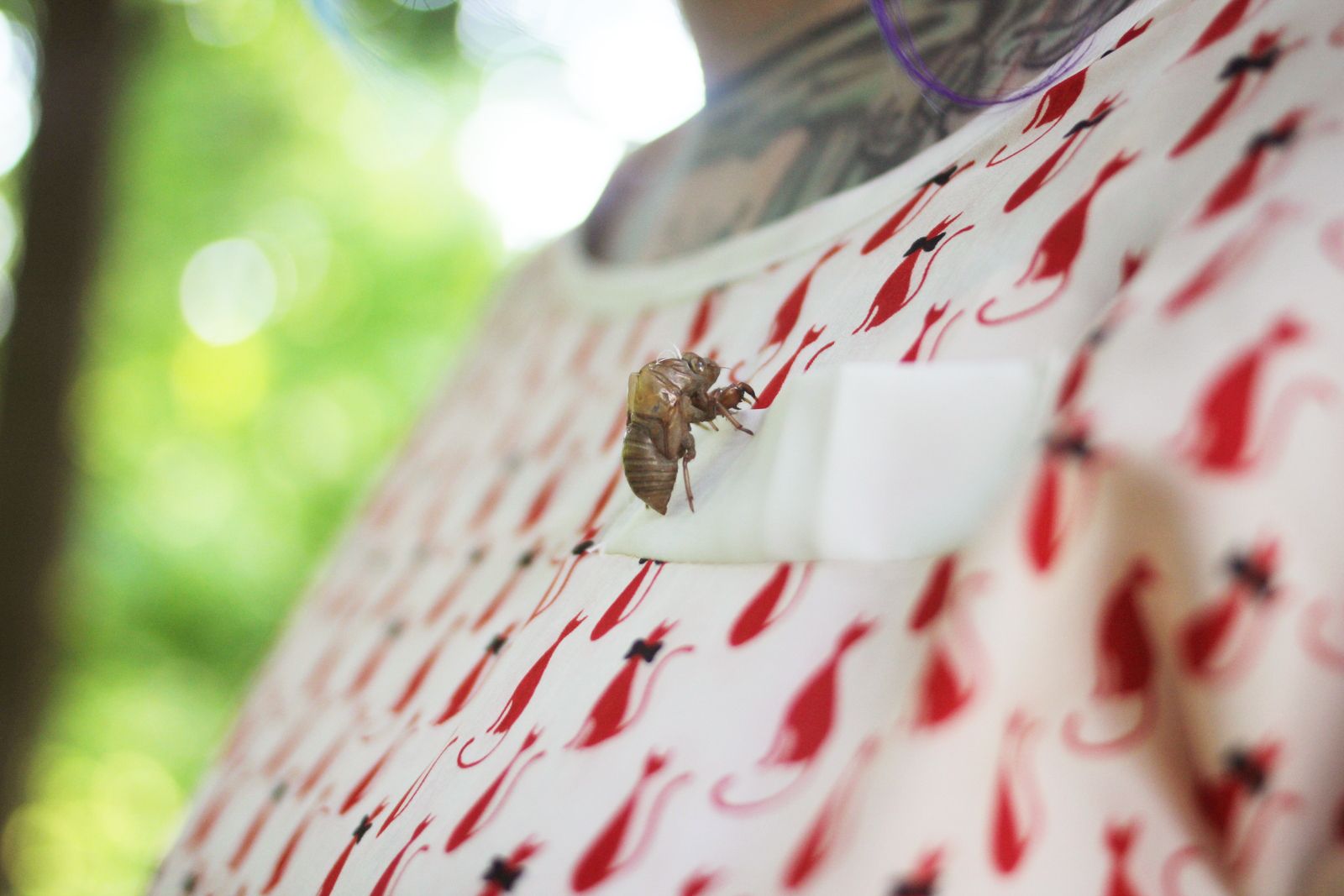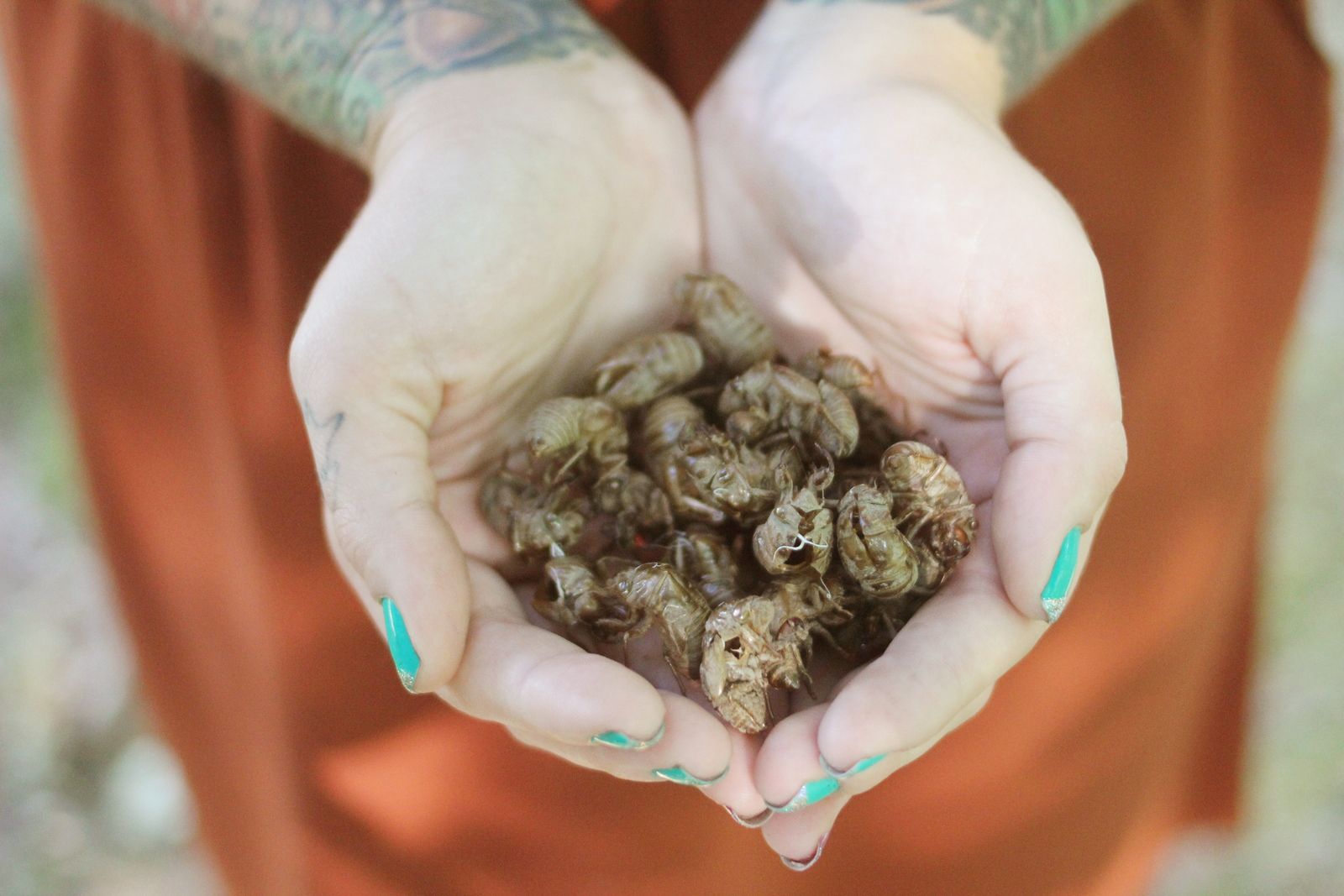 Hope you're having a fabulous Thursday!
xoxo
ps. did you spot the tent worm nest in the first photo? When I was going through the photos I told Kevin "Oh my gosh, look at the space ship in the background!!"