what I wore : little ponies
Monday, August 20, 2012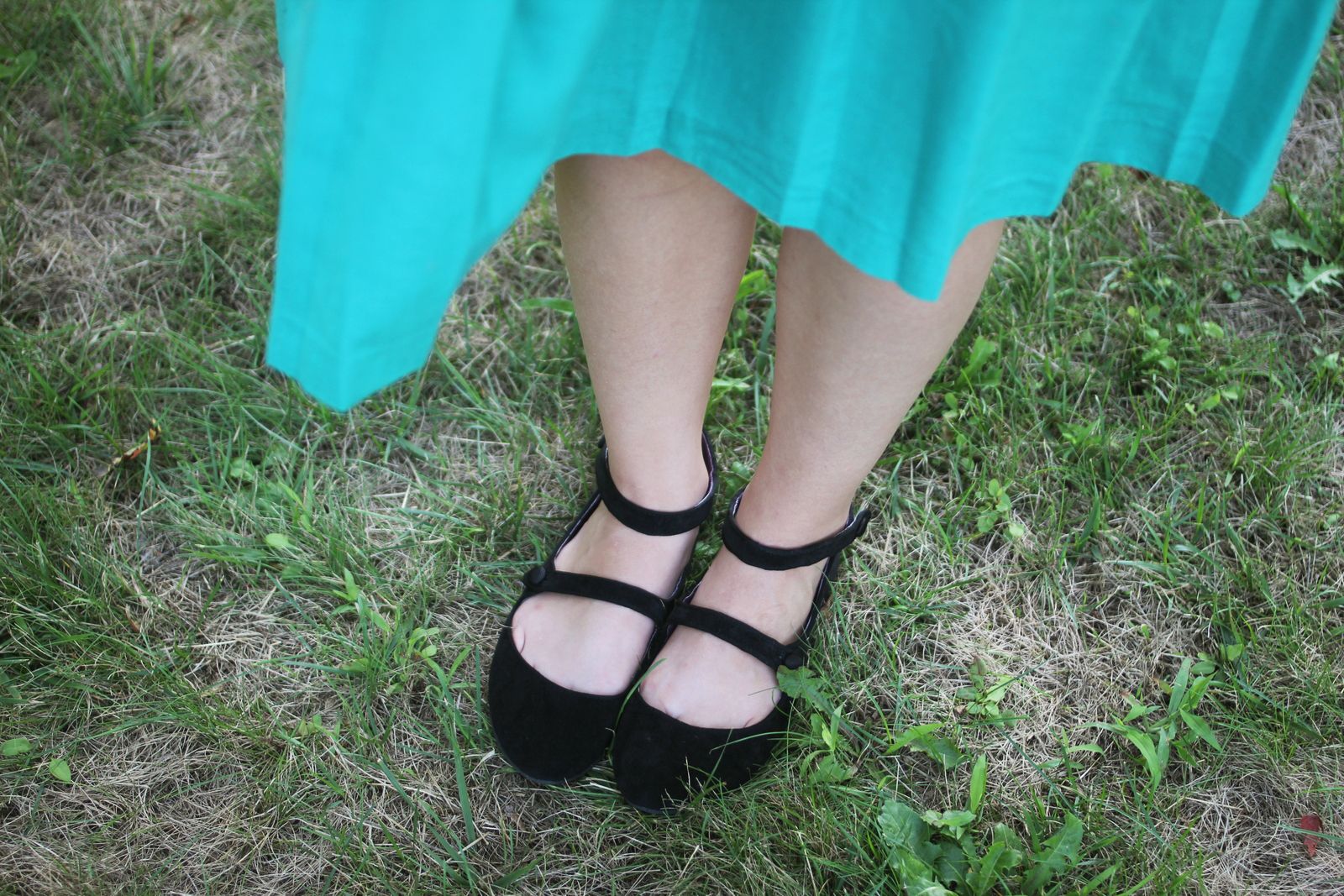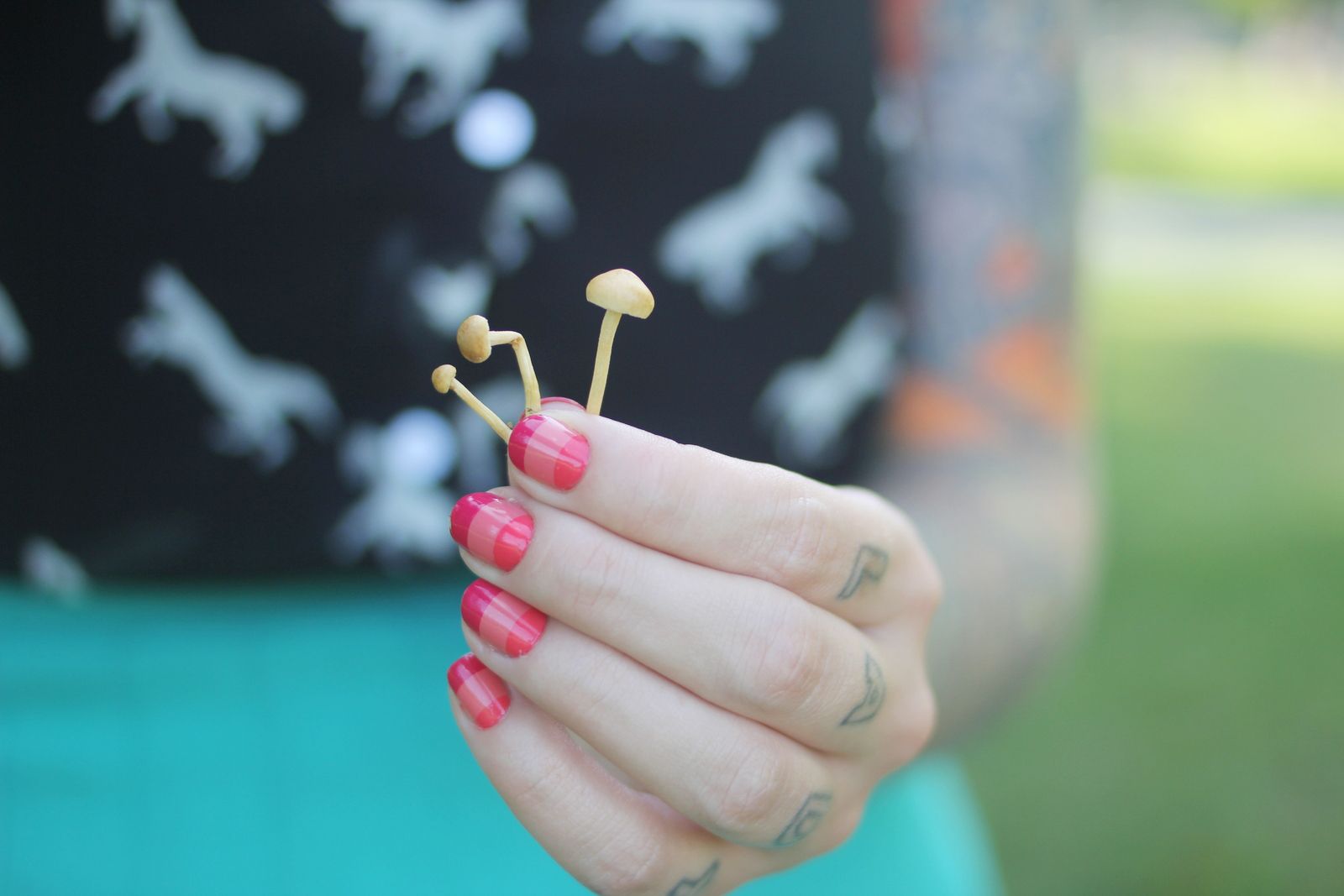 details
skirt - thrifted
I love my
gypsy flatforms
from Blowfish, but
these shoes
are my new favorites. I am absolutely crazy about everything about them. They're comfortable and ridiculously adorable. I've been looking for a simple pair of flats with straps like this for a little while now. I have a feeling you'll be seeing a lot of these shoes from now on. I can't wait to pair them with tights soon.
(I'm also just super excited about tights weather in general!)
The weather certainly is changing quick. I'm thinking this will one of the last outfits this year in a sleeveless shirt.
(I could have gotten away with a sweater on this day too but I liked it better without.)
In a way it's a bummer because these photos look so nice and summery which makes me wish it would stay like this forever. But I sure do miss layering and not sweating while just standing around. I normally say fall is my favorite season but I'm starting to think this is my favorite time of the year, the end of summer when I'm excitedly waiting on autumn to come.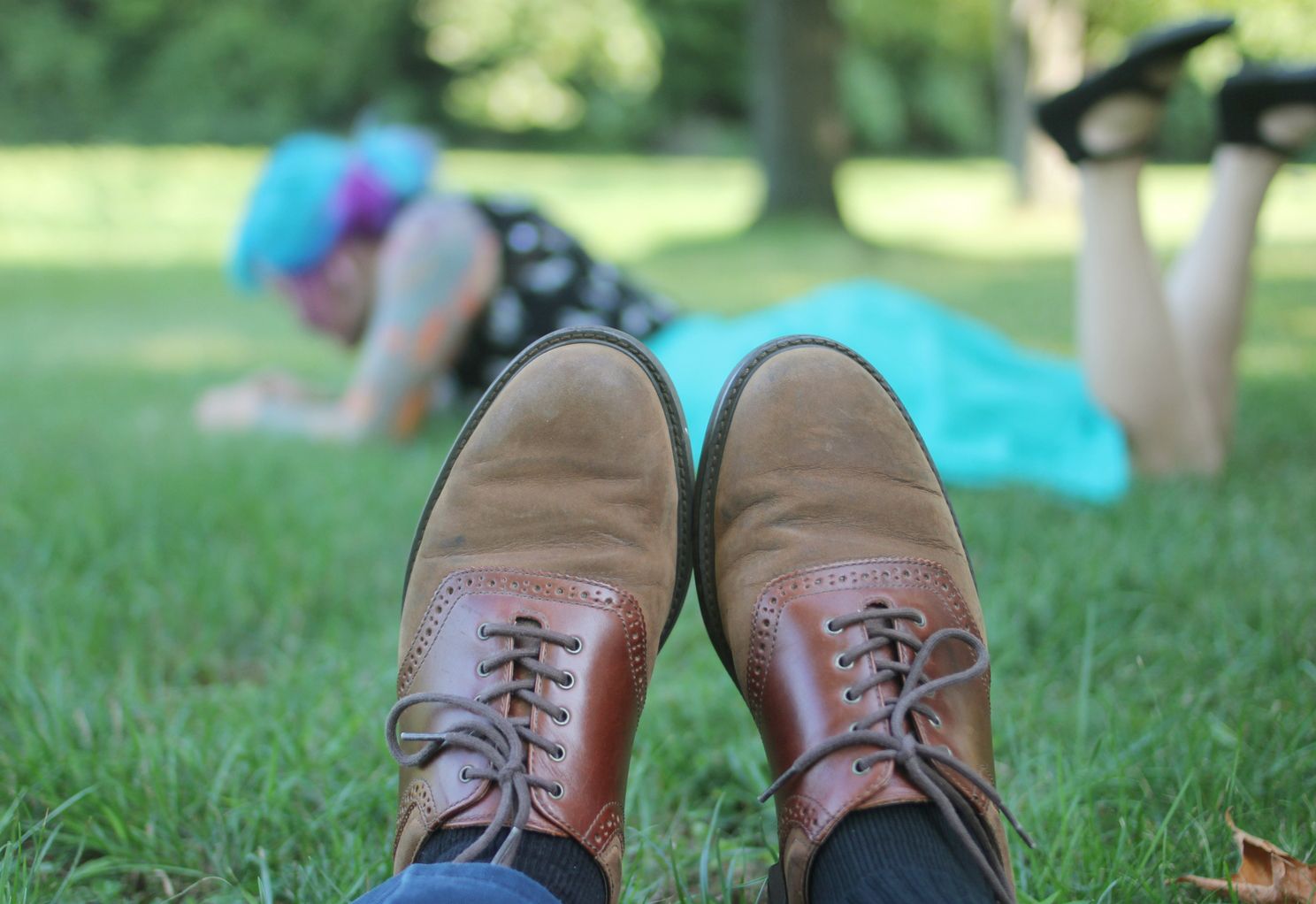 Well, I'm off to unpack from an awesome little camping trip we took over the weekend with
Elycia
and Ivan. Then it's time to paint some shoes and start a new book. I'm always overly excited to start a new plus I got two new ones in the mail over the weekend! Hope you're having an excellent Monday!
xoxo