Weekly Nail
Sunday, August 12, 2012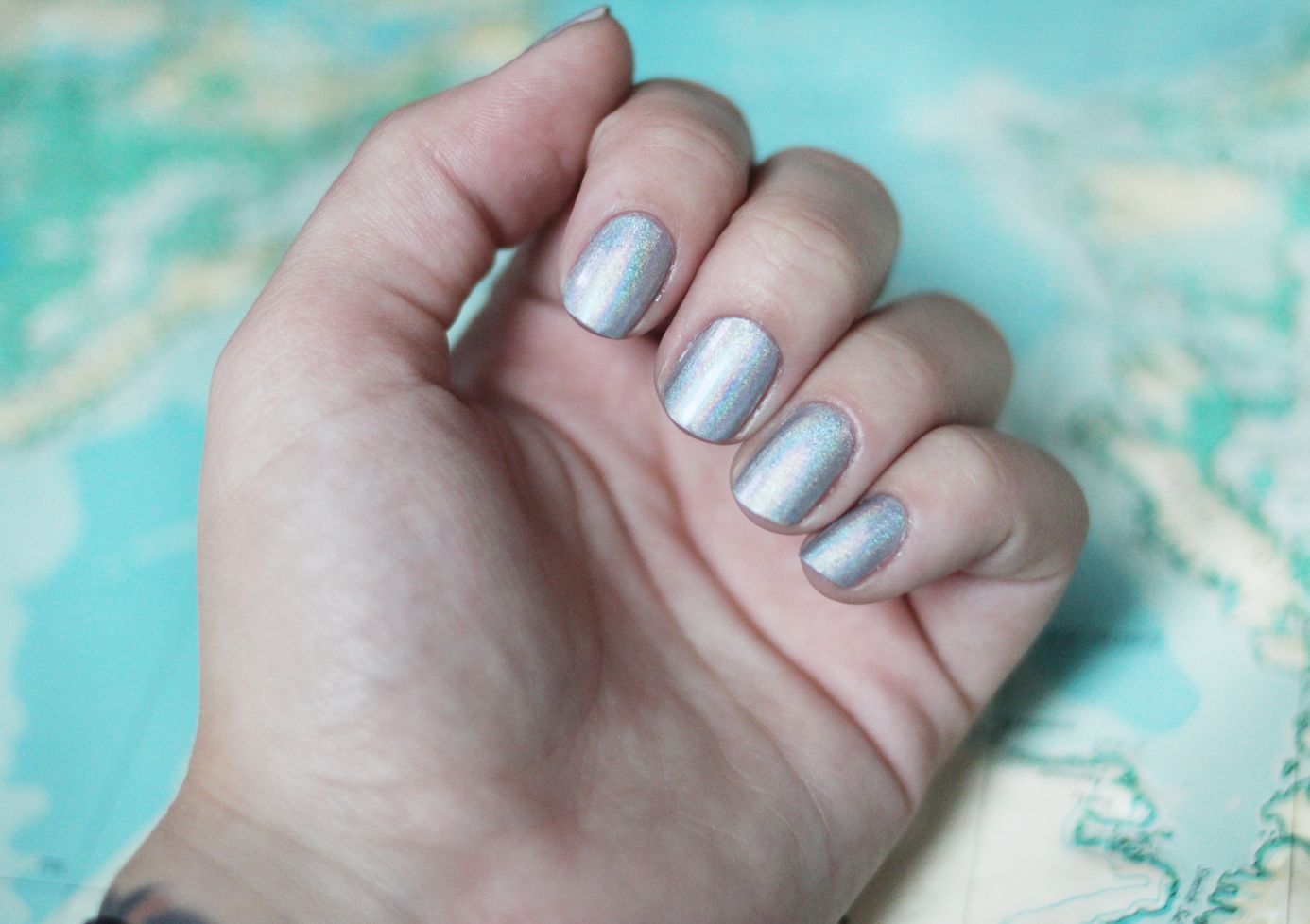 Supplies used...
Layla Hologram in Mercury Twilight
Zoya Dove
Seche Vite
as a top coat
First let me start by mentioning that it seems really weird to just blog about a solid color like this, with no design or anything. But this polish is SO gorgeous, I couldn't not share!
I bought this hologram nail polish around a month ago after seeing it at Ulta. We were looking for hair dye and of course, I had to check out all their nail polishes. I immediately snatched this stuff up and was drooling over how pretty it was. I've been looking for a hologram nail polish forever, and couldn't find any that were exactly what I wanted at a decent price so I knew this bottle would be perfect. But then I saw the price tag...I have some issues paying $15 a bottle for nail polish. So I put it back and left without it. A week or so later I was still thinking about this beautiful hologram polish when I got an amazon gift card and figured it was worth a shot since I couldn't stop dreaming of how pretty it'd be on my fingers. So I ordered it and waited impatiently until the mail man brought me my new polish.
It takes a ton of coats to get it to look like this, at least eight or nine if you don't paint your nails gray underneath
(I used Zoya Dove)
to start with. Even with the gray you're still looking at four or so coats of the hologram polish. The good thing is that is dries very quickly so you won't be sitting there much longer than any other time you do your nails.
The other down fall to this polish is it chips very quickly. No matter what I put underneath or what I coated it with in the end I had a hard time getting it to last more than one full day.
Despite all the negatives to this polish (the cost, lots of coats and very quick chipping) I still find myself using it quite often. I cannot get over how awesome it looks, especially in the sunlight. These pictures don't even begin to do the polish justice, it's absolutely stunning.
Anyone else own any of the Layla Hologram polishes? How do you like them?
xoxo