It's the little things...
Saturday, August 11, 2012
Back in May, before my eldest brother and his family left for Germany, we took family jumping pictures. It's way harder than I could have planned to get fourteen people
(plus the dog!)
to jump at the same time. We ended up not getting a single one where everyone was jumping at the same time so instead of just choosing the best one I made a GIF!
This is my family. They're the best! I can't wait until all of us are together again.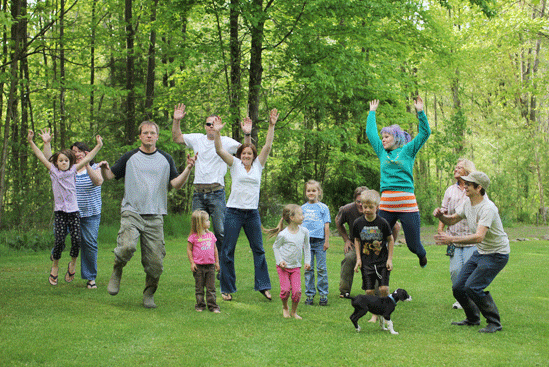 This silly GIF makes me grin from ear to ear. I love watching each individual person and what they're doing. I've watched it so many times, over and over, but each time I find something new to laugh at.
Highlights I really enjoy - my youngest niece jumping into the shots then jumping in a circle, the puppy
(of course!)
and how lazy my brother is jumping
(in the camo pants doing little arm flapping movements)
.
As soon as I got home and looked through the pictures I realized I definitely could have had a better game plan to keep everyone jumping at the same time but I suppose then I wouldn't have this hilarious GIF to admire. I suspect when my brother moves back to the states I'll be forcing everyone to do this again.
xoxo