what we wore; fun florals
Monday, July 23, 2012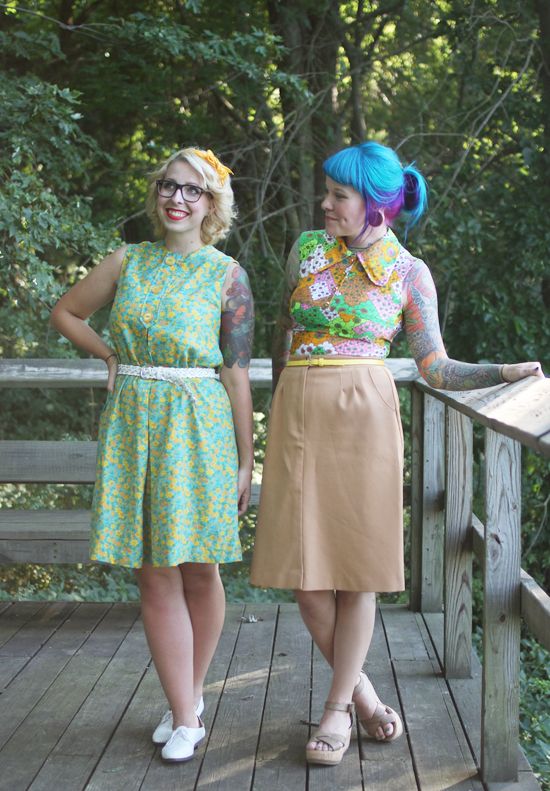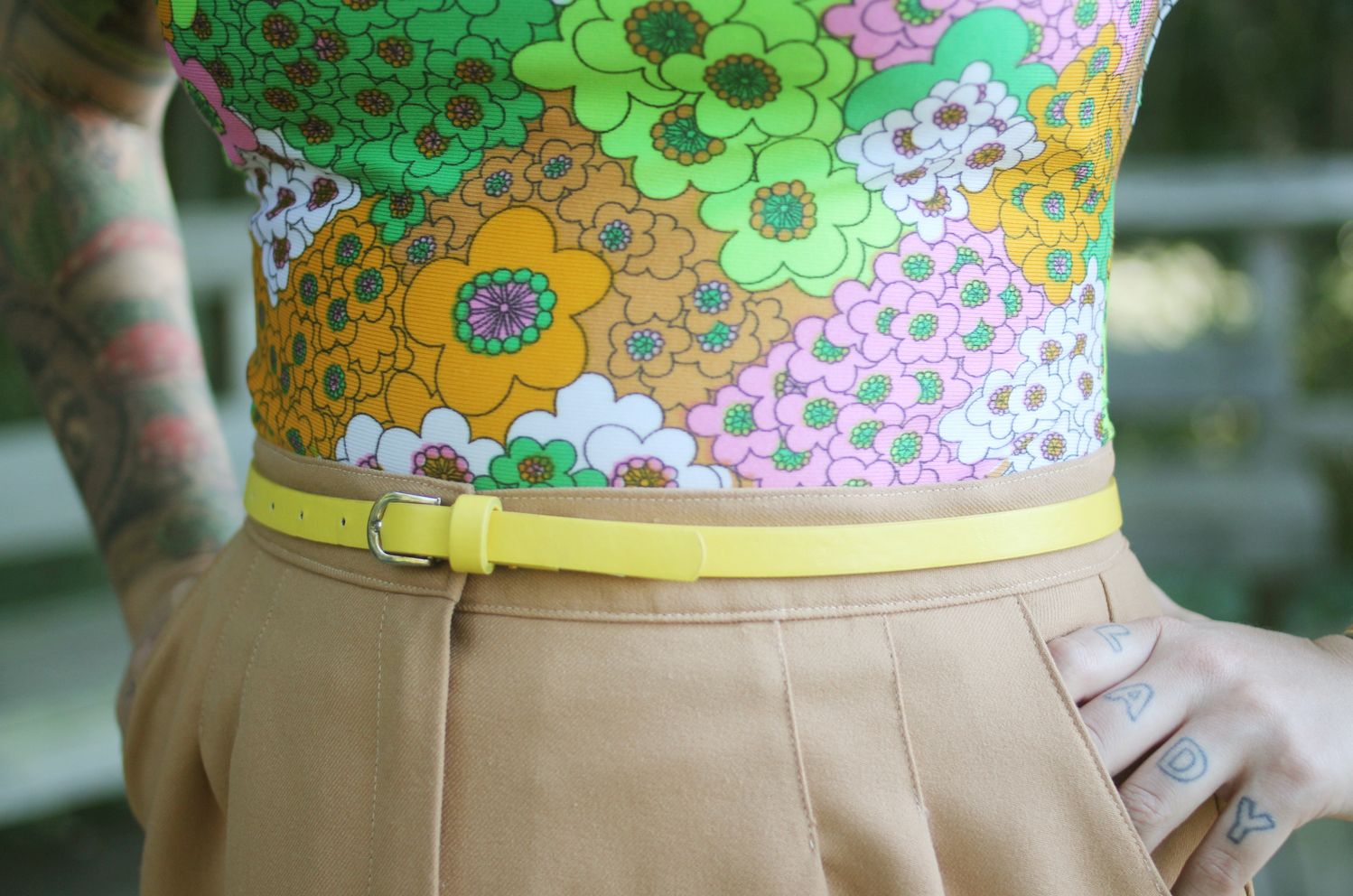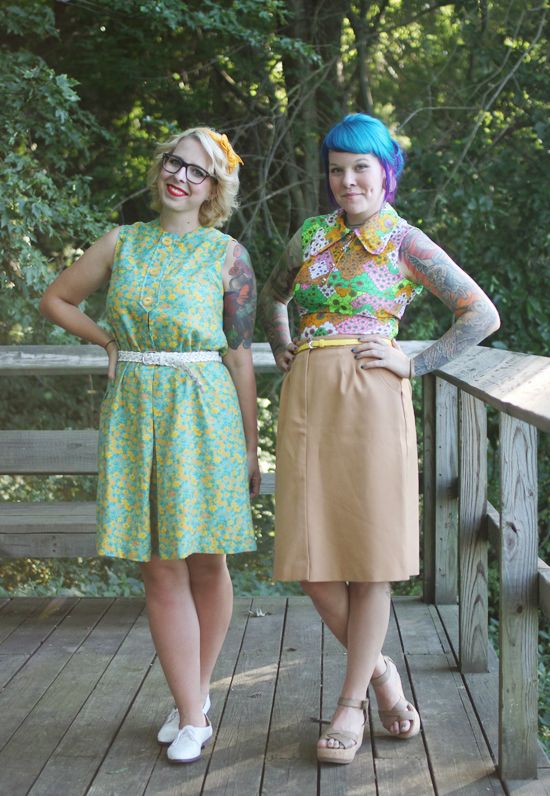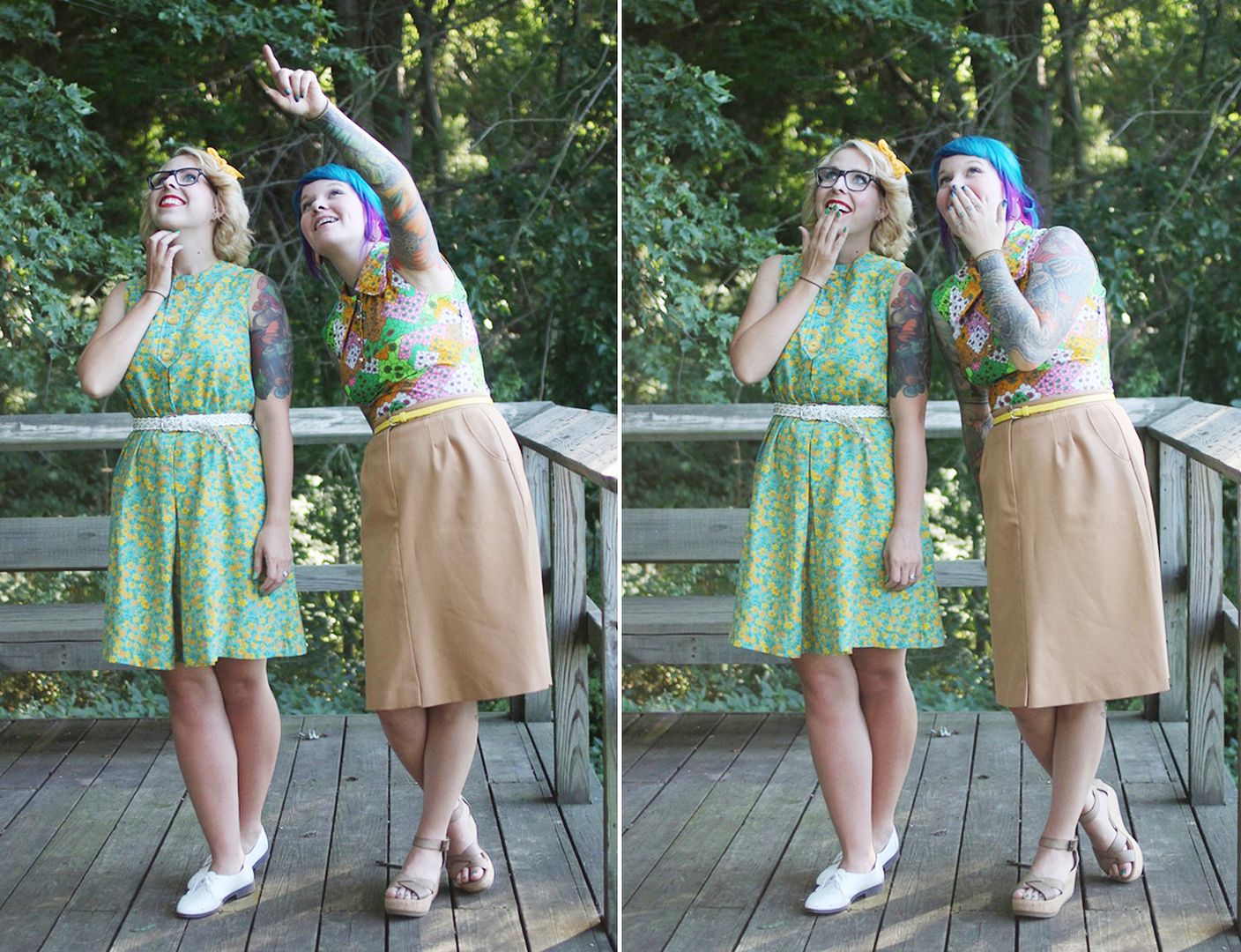 We were totally looking at a bird in those last two photos. We were clearly shocked by how beautiful it was.
the details
shirt - thrifted
skirt - thrifted
belt - thrifted
You can find Elycia's outfit details on
her blog
.
These pictures make me so sad
Elycia
isn't here right now. We had such a blast the week she was here. We have a handful of awesome things that we worked on lined up to post in the near future. The first of which, obviously, being this one. We had plans to take outfit pictures each day she was here but only managed to document two of them because we were so busy. We really only sat around the house on the last full day she was here but even that was only for a few hours until we headed to Cleveland to eat and see mewithoutYou.
Taking outfit pictures with Elycia is such a blast. Sometime taking pictures alone can get to be a bit of a drag
(even though I am always to have them when I'm done)
But I swear every other picture from this little set was us cracking up or just being silly, I kind of found it difficult to find ones that weren't ridiculous. The outtakes really are the best though, they make me smile from ear to ear thinking about how much fun we were having.
And of course we took a jumping picture! I think it's required that we always do!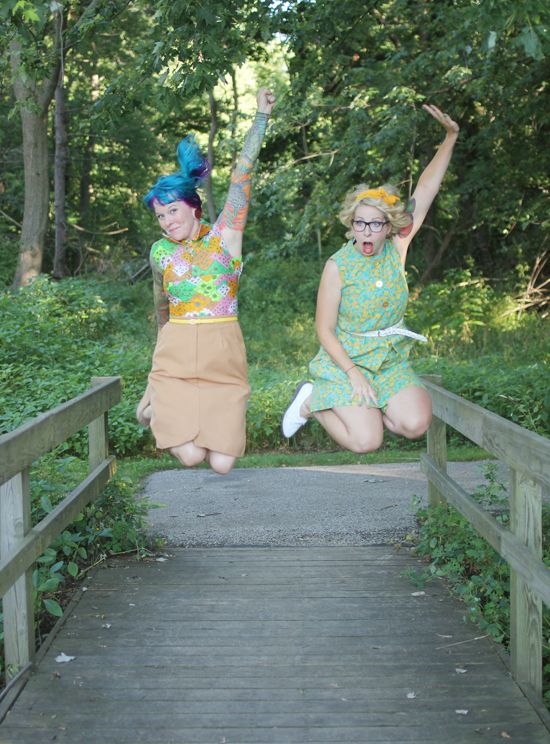 Well, I'm gonna get back to work now. It's supposed to be 95F, so today will be all about keeping cool and not roasting.
(This girl doesn't handle the heat well!)
Hope you all have a fabulous (and cool!) Monday.
xoxo