what I wore: golden animals
Monday, July 16, 2012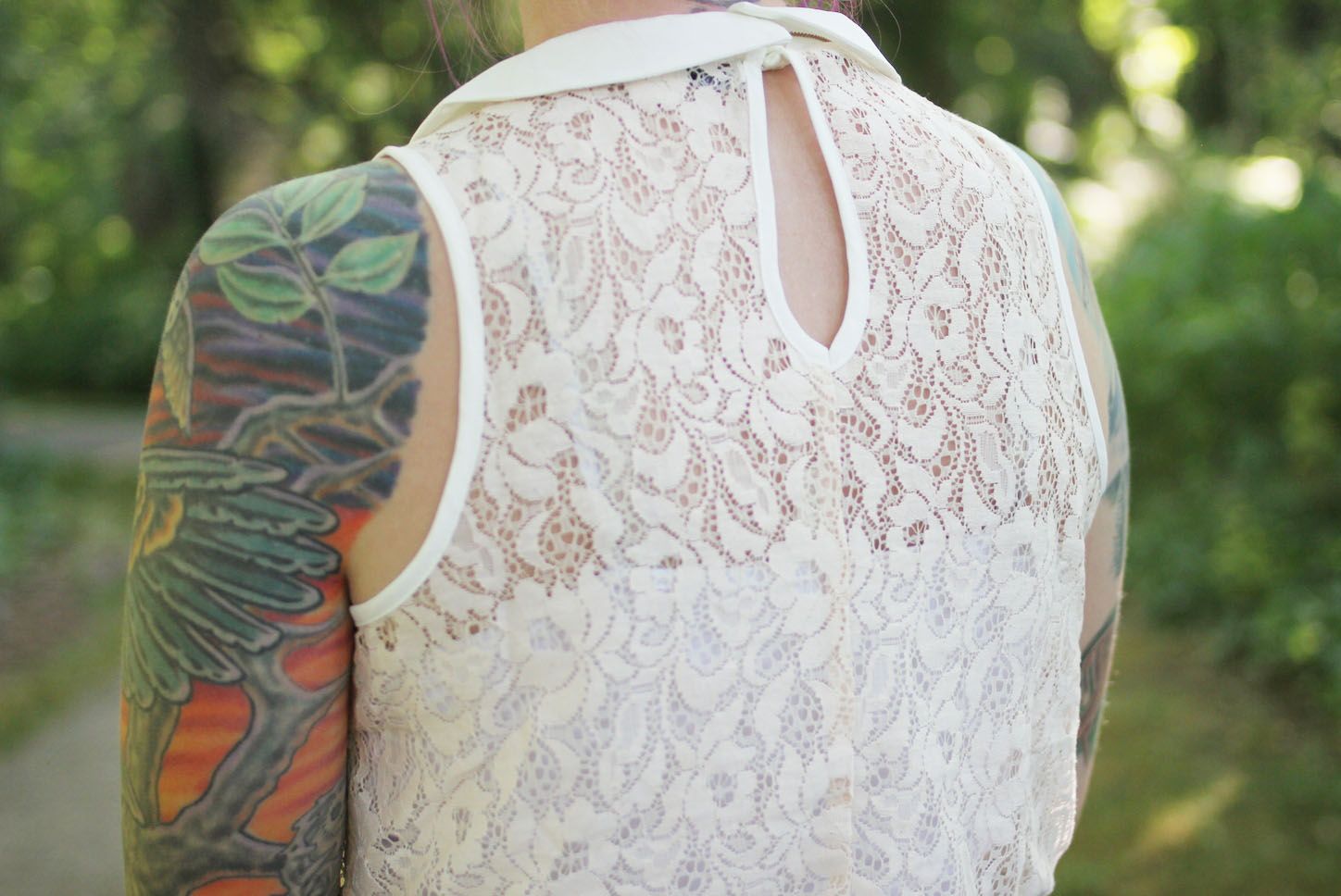 the details
belt - vintage
skirt - thrifted
shoes -
an estate sale / vintage
How awesome is my
piggy necklace
? It's actually a locket. While I'm not exactly sure what I could fit in it, the fact that it's a locket is really amusing to me.
(There's also a duck one too! Too bad there isn't a kitty!)
I love unique statement jewelry!
These are the last photos of
my pretty multicolored hair
. It was such a pain to keep up, since I used a variety of brands
(as well as colors)
they were all fading at different rates. So I decided to go back to my natural colors - ya know, blue and purple
(with some pink mixed in!)
. These photos make me sad to see my four colored mix gone, but I am happy to have hair that will all fade at the same rate now.
(Try not to mind the pink part in one of the photos above that had completely washed out. Ooopsy!)
Well, I'm off to catch up on work. My inbox is pretty terrifying from basically take the week off last week! Hope you all have a fabulous Monday!
xoxo