what i wore: blue, blue and more blue
Monday, July 09, 2012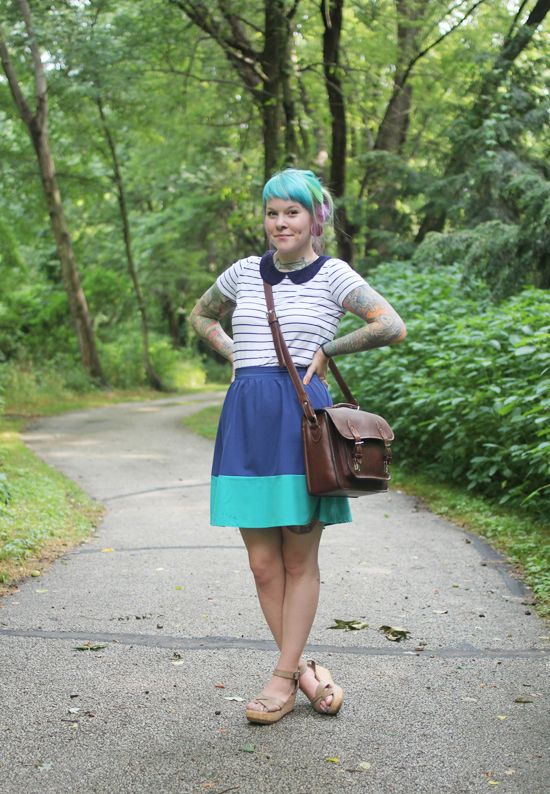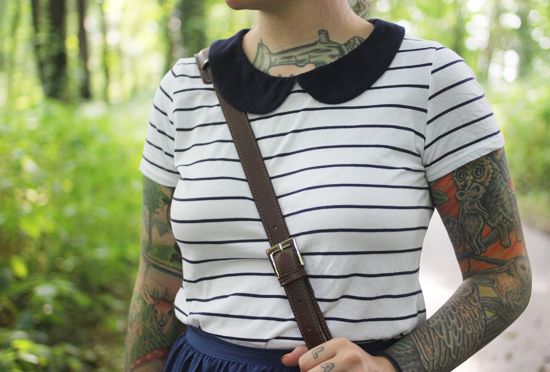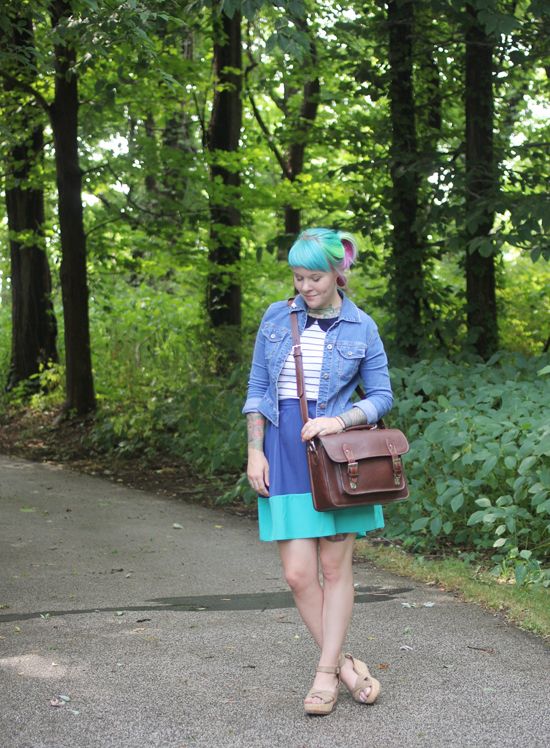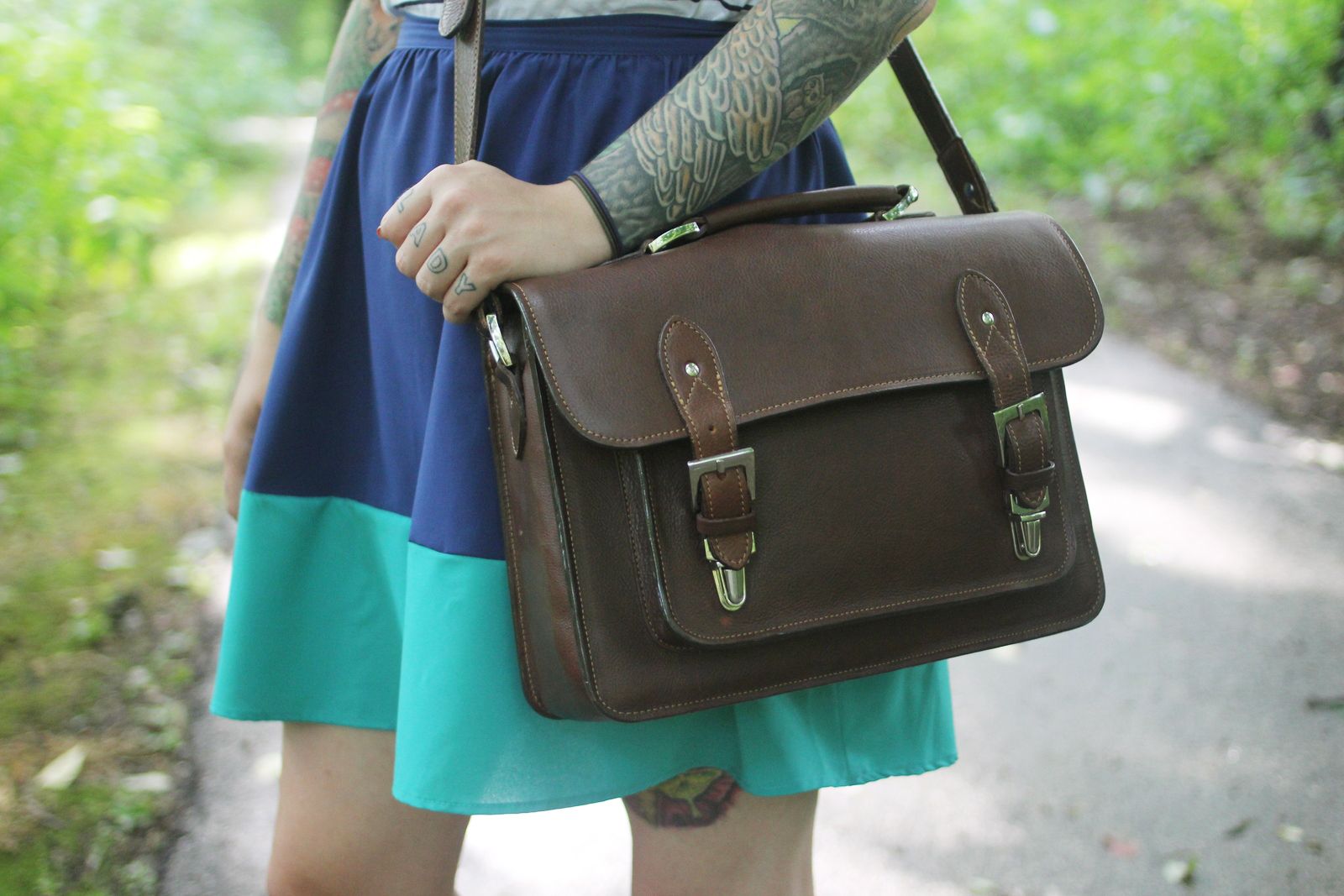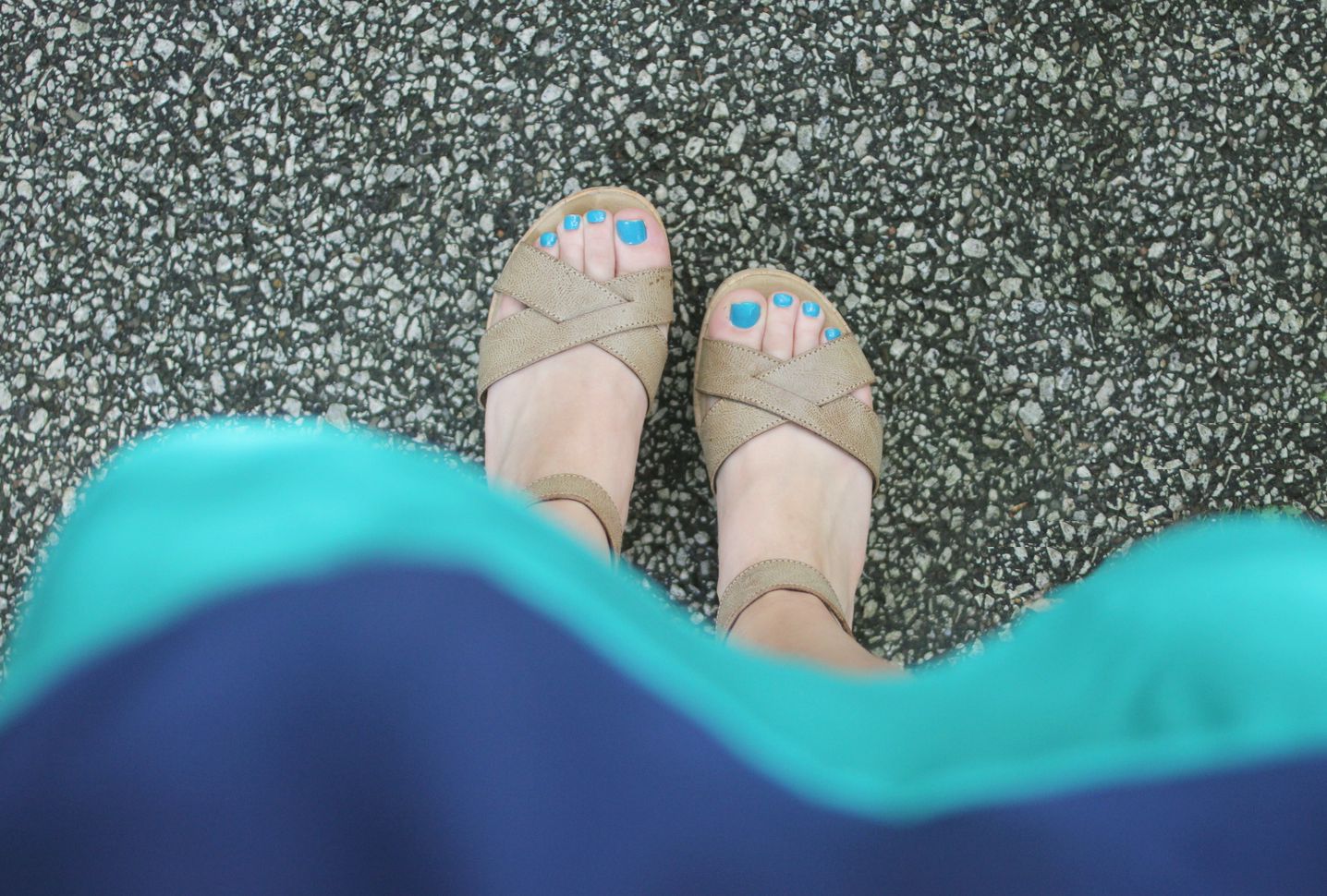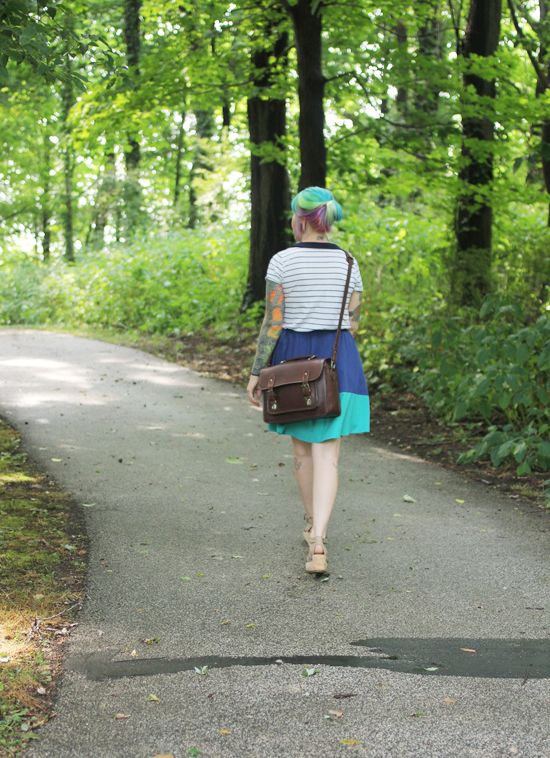 the details
jacket - thrifted
shoes -
c/o
Blowfish Shoes
It's been so hot lately (okay, I swear I'll stop mentioning it after this but seriously - miserable heat!) that getting dressed up nice has been that last of my concerns. This heat makes just one of a million reasons I'm very happy to work from home, no one cares what I wear here! Luckily last week there was one nice day where Kevin and I were actually able to go outside and enjoy ourselves. I even got to wear my jean jacket for a little while despite the fact I certainly didn't need to. (I took it off after about fifteen minutes!) It felt so good to wear nice clothes as opposed to the shorts and tshirts I've been sporting around the house the last few days. It's amazing how just putting on something you feel great in can make you feel awesome all around!
I love this skirt, it's lightweight and a great length but what really makes it for me is the fact that the bottom panel matches the blue in my hair (errr, well it did on this day. I've already dyed my hair!) I just think that looks so cool. The only downfall is that it's wrinkle prone! I ironed it right before we left the house and after a twenty minute car ride it was already pretty wrinkly.
Well, I hope you're having a fabulous day. I have to do some last minute chores, and get some work done before
my best friend
gets here tomorrow to stay the week. I'm so very excited for this week. It's going to be a blast.
xoxo