what I wore: birds of a feather
Thursday, July 26, 2012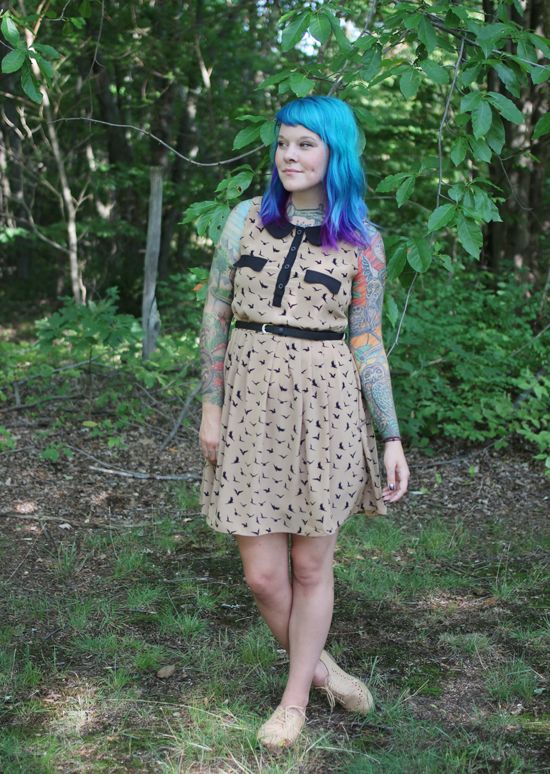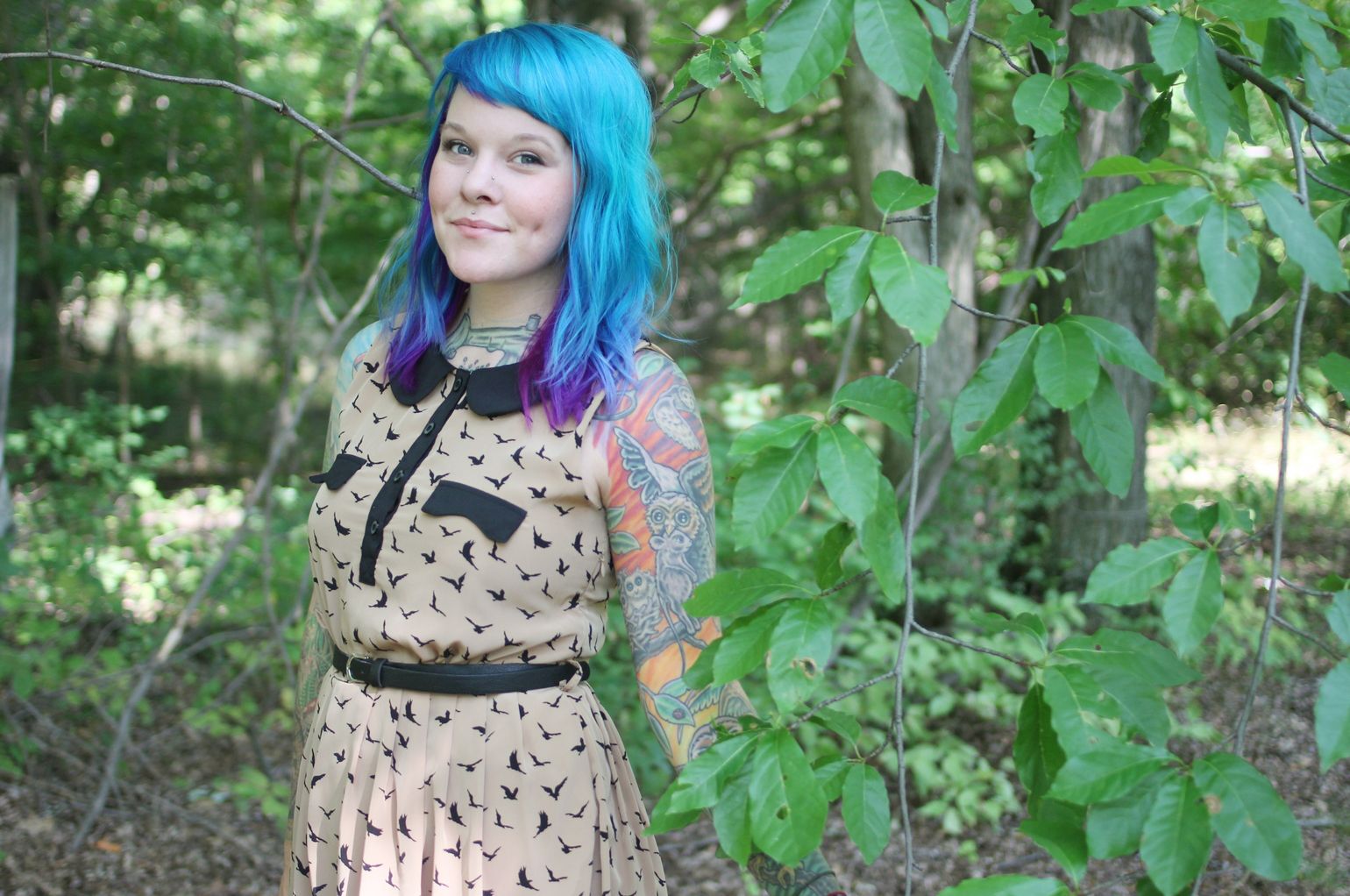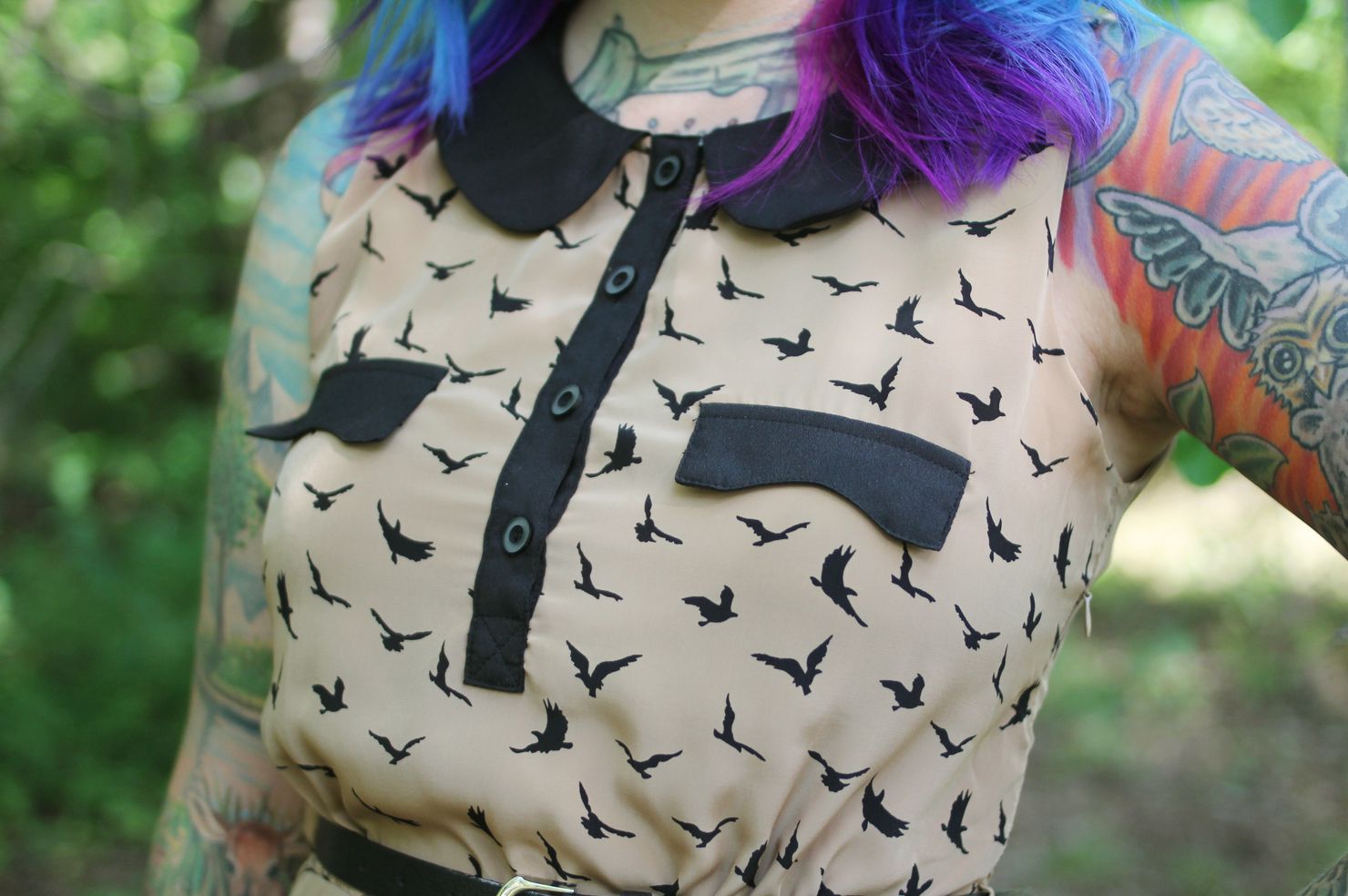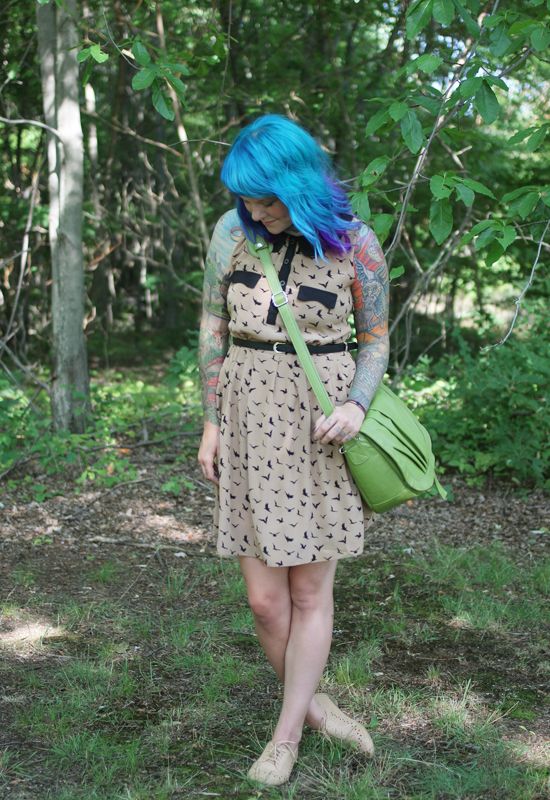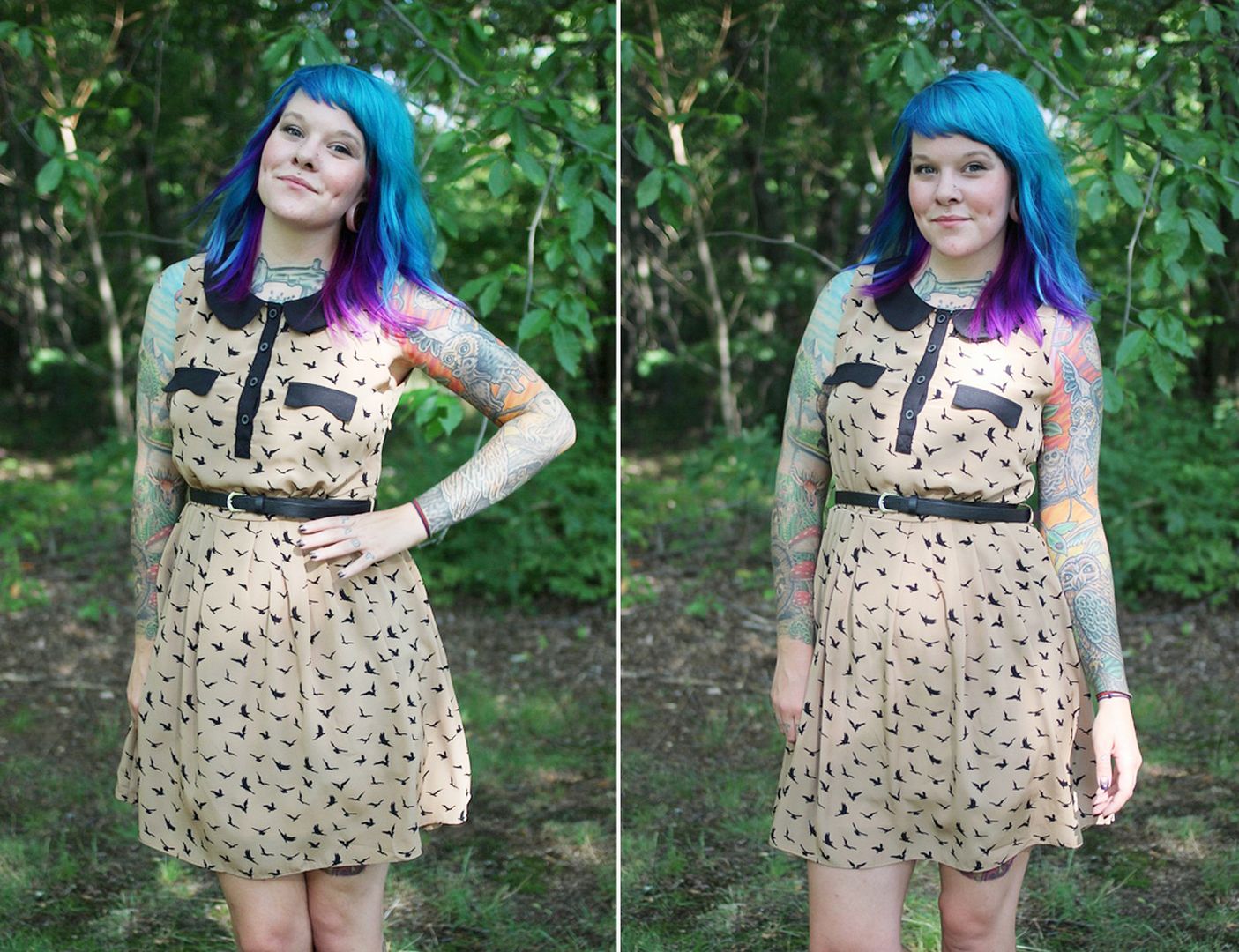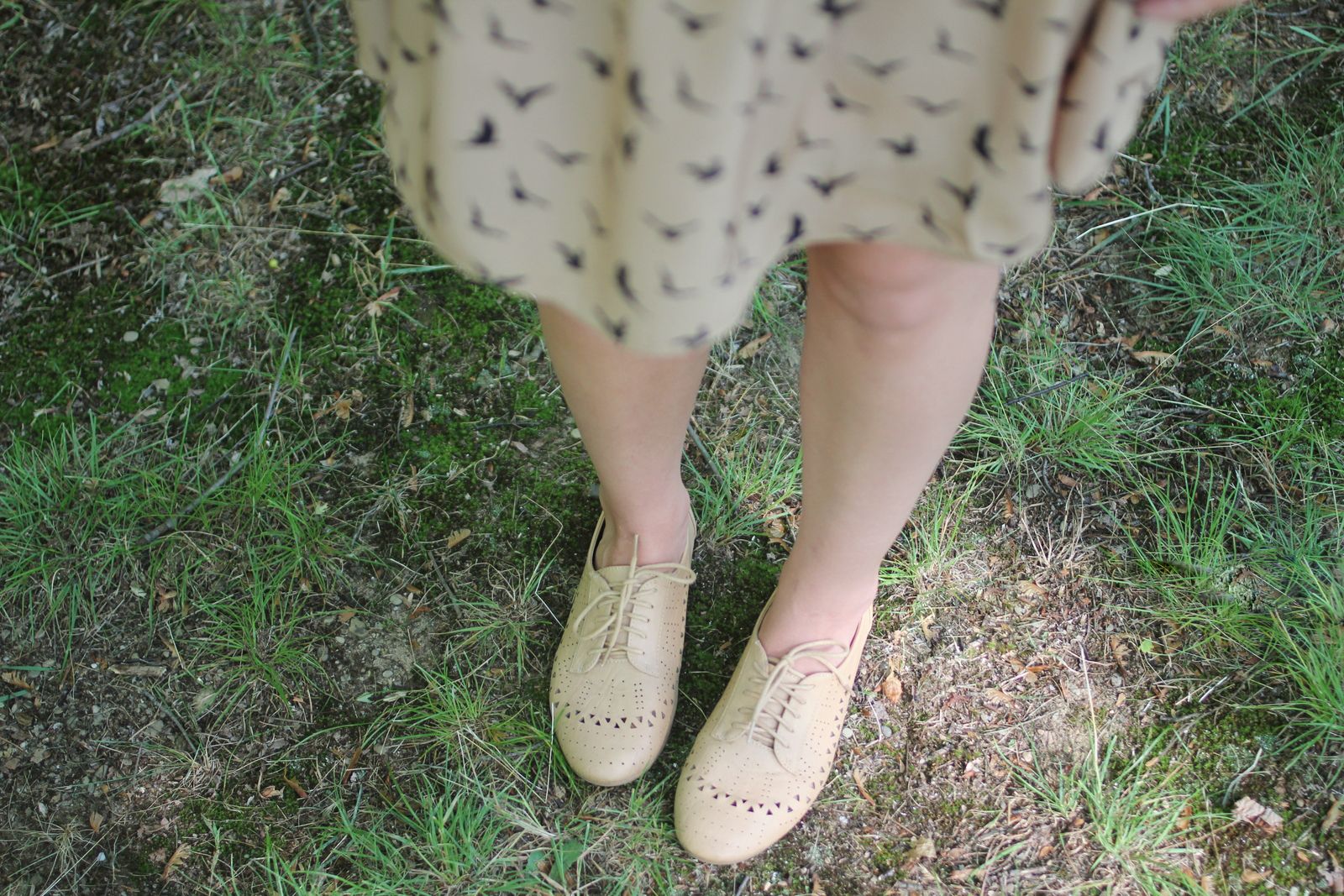 the details
belt - thrifted
shoes -
Forever 21
Look at this! A rare outfit post with my hair is down!! Lately I've basically been wearing my hair in a ponytail non-stop. I've been trying for around year to grow my hair out
(still working on it!)
so I could have reeeeal nice braids
(typing it makes it sound like a really silly reason to grow your hair....)
Putting my hair up in a ponytail is the easiest thing to do since every time I try to curl it it goes flat in less than an hour. My hair is pin straight, I mean when people say they have straight hair - they have nothing on my straight hair. I hate it. I don't even remember the last time I just wore my hair down, and natural, I just don't feel comfortable in straight hair. I would love to have a natural wave, just something small that could be straightened if I wanted or curled if I wanted that but on lazy days I could just let it be. Until there's some technology that will allow me to change my natural hair
this method
is my new favorite thing!!
Elycia
was doing it while she was out and bet me that that method would actually make my hair curly, and needless to say she won the bet! This was from my first shot using the headband, I only wore it for an hour or so and put it in completely dry hair. So, needless to say, I was super stoked about my little waves. That is what my dream natural hair looks like, color and all!
Since these photos were taken I've been experimenting almost every day with the headband curl method and everyday it's getting easier and my curls are looking nicer. I'm super pleased. The best part is probably that, unlike the tacky foam curlers I used to use, the headband actually looks really awesome so I can go out while I'm waiting on my hair to be fabulous for the evening.
Hope you're having an awesome day! Mine was off to a bad start
(I found one of my favorite planters had been blown down and the flowers that were inside are destroyed from last night's wind)
but I'm determined to make it a productive and overall great day.
xoxo