what I wore: stripes
Thursday, June 28, 2012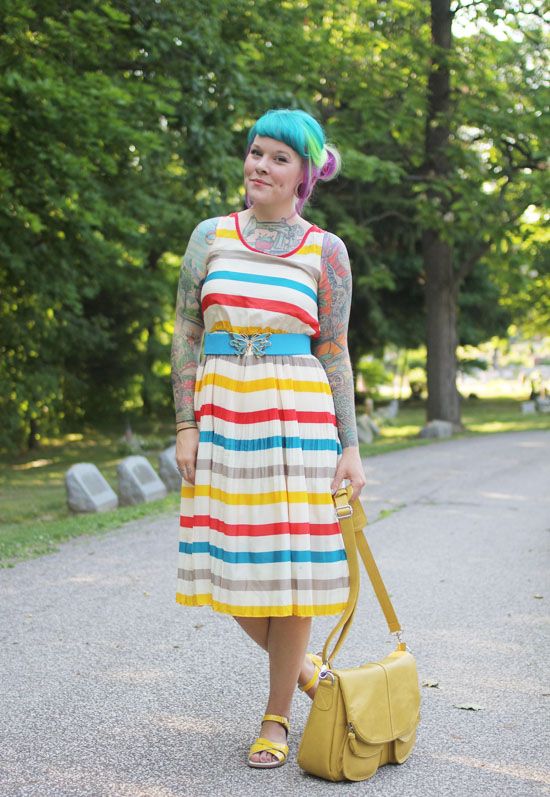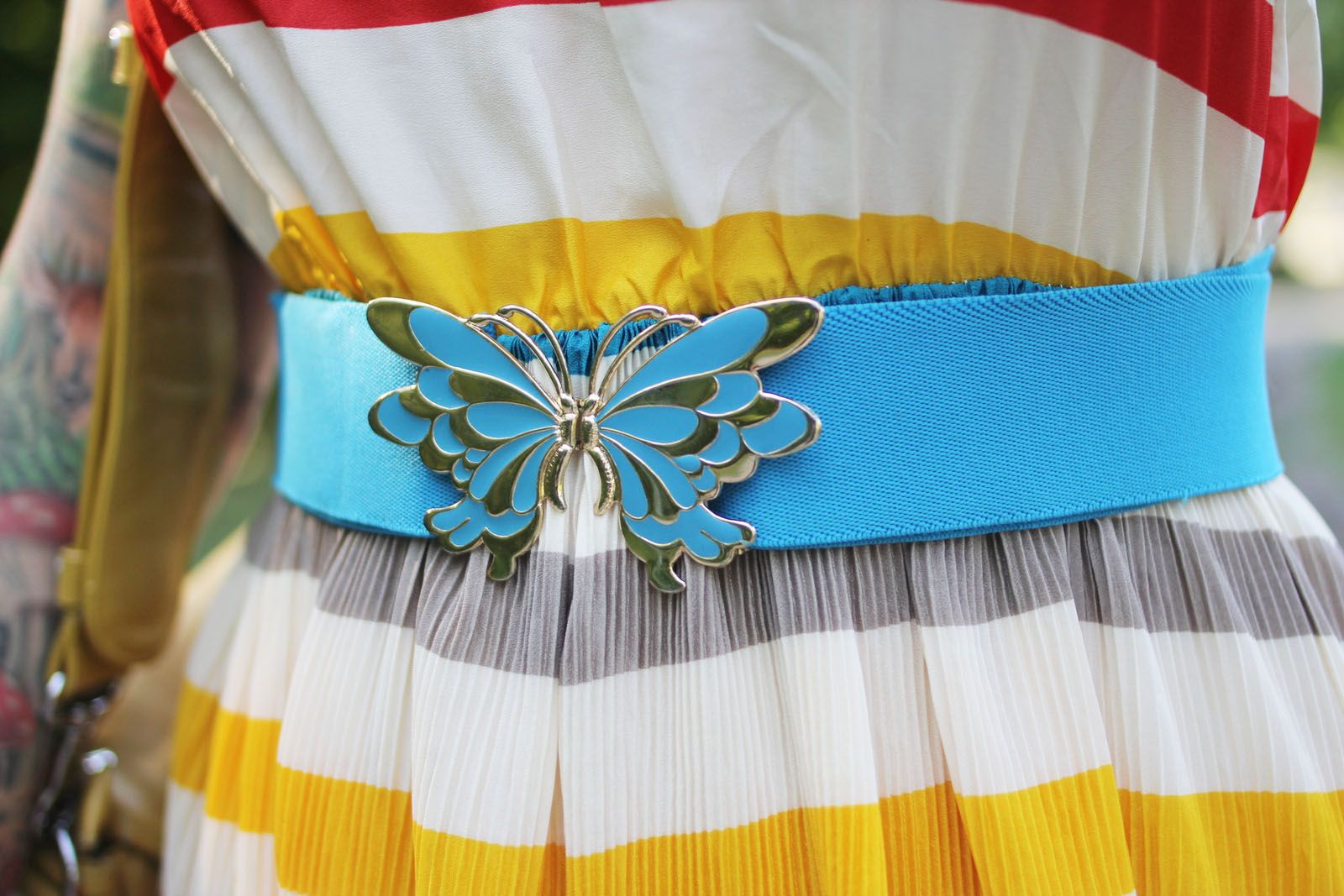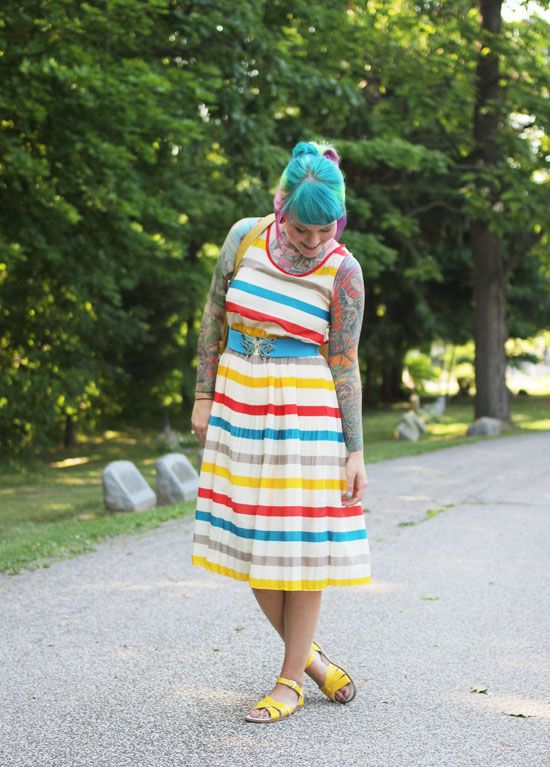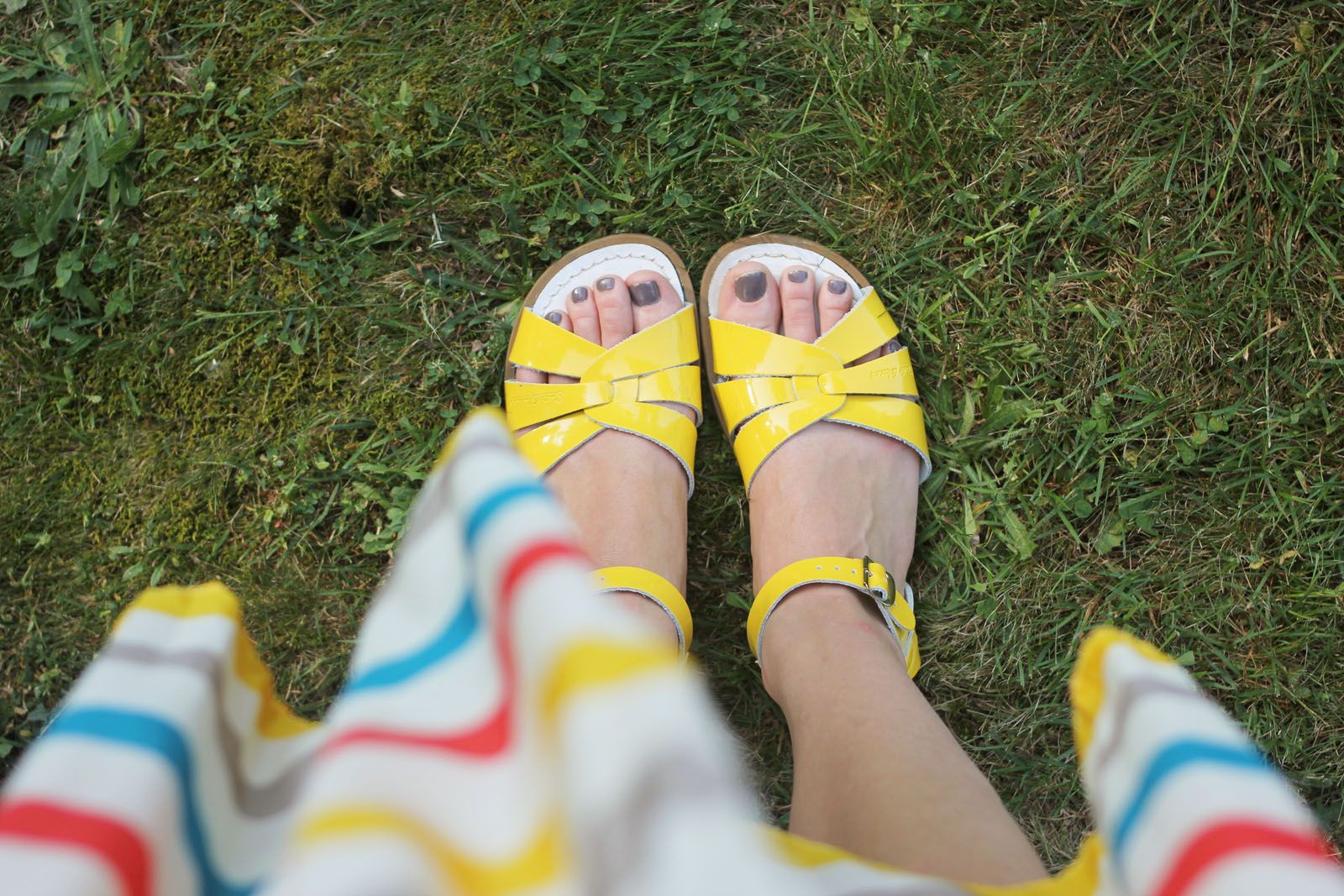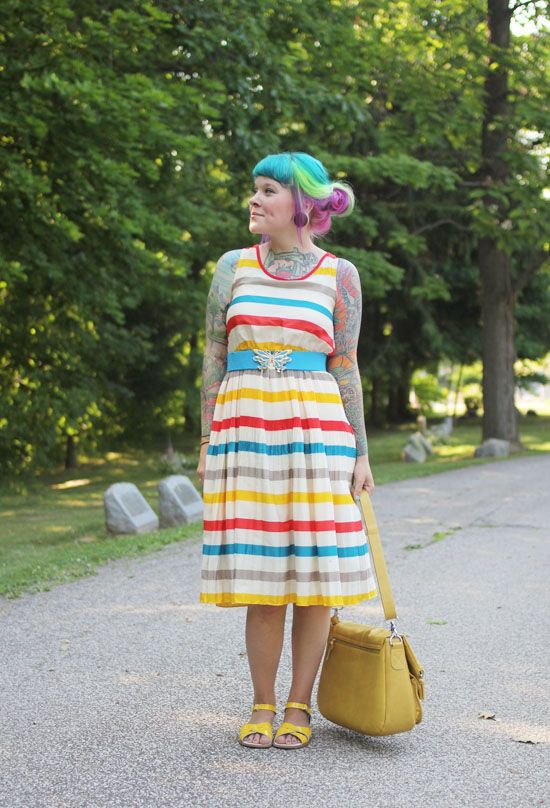 details
belt - thrifted
shoes -
Salt Water Sandals
I apologize for the small number of photos of this outfit, I at least normally try to have more a variety of photos, especially of the details. But it was SO hot, and I was not feeling so fly. I'm sure I'm not the only one but it doesn't matter how cute I really look, it's all about how I feel. On the day we took these it was the kind of heat the instantly makes you feel like you wasted time trying to feel pretty, feel like your hair is plastered to your head, and in turn you just want to go home take a cold shower and pretend you never even tried. I love summer, but humidity and I aren't friends, at all!
So Kevin and I took quickly took some photos, abandoned plans to wander around the cemetery and hurried home to sit in the air conditioning. I figured we wouldn't have gotten any photos that I would like since I was so miserably hot but to my surprise there were a few that I really liked! I'm super stoked we took the pictures we did and kind of wish I would have stuck it out a little longer to get some more. I absolutely love this simple outfit. Dressing for summertime can be tricky because I'm used to layering but being able to just throw on a dress and shoes is the best! By the end of summer I will learn to embrace the hot weather!
I've been wearing my Salt Water Sandals basically non-stop since I got them. I just can't over how awesome they are. Any pair of comfortable/cute shoes I can get wet and it's not a big deal at all is pretty awesome by me. I also really like how they can dress down an outfit. I kind of avoid this dress in my closet because I feel like it's just the tiniest bit too fancy to wear on any old occasion but the sandals bring it down a notch making it comfortable enough to wear anywhere.
Hope you're having a fabulous day!
xoxo