what I wore: polka dots all over
Thursday, June 14, 2012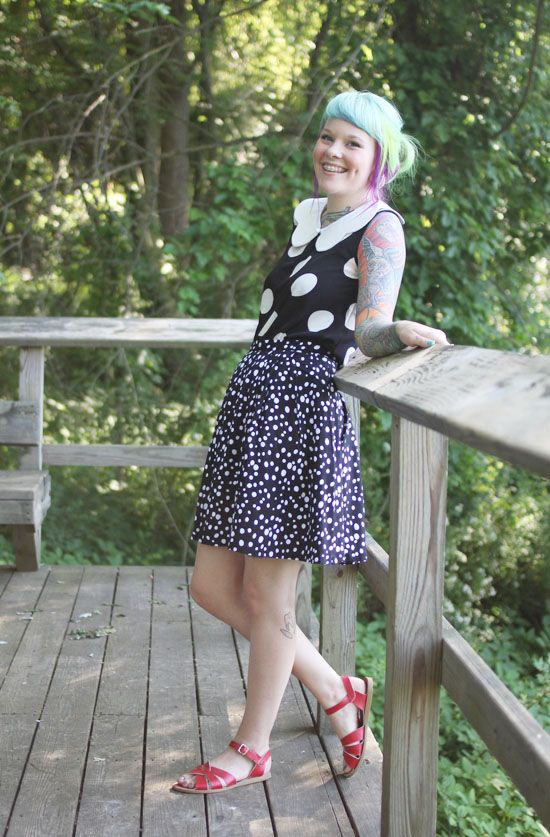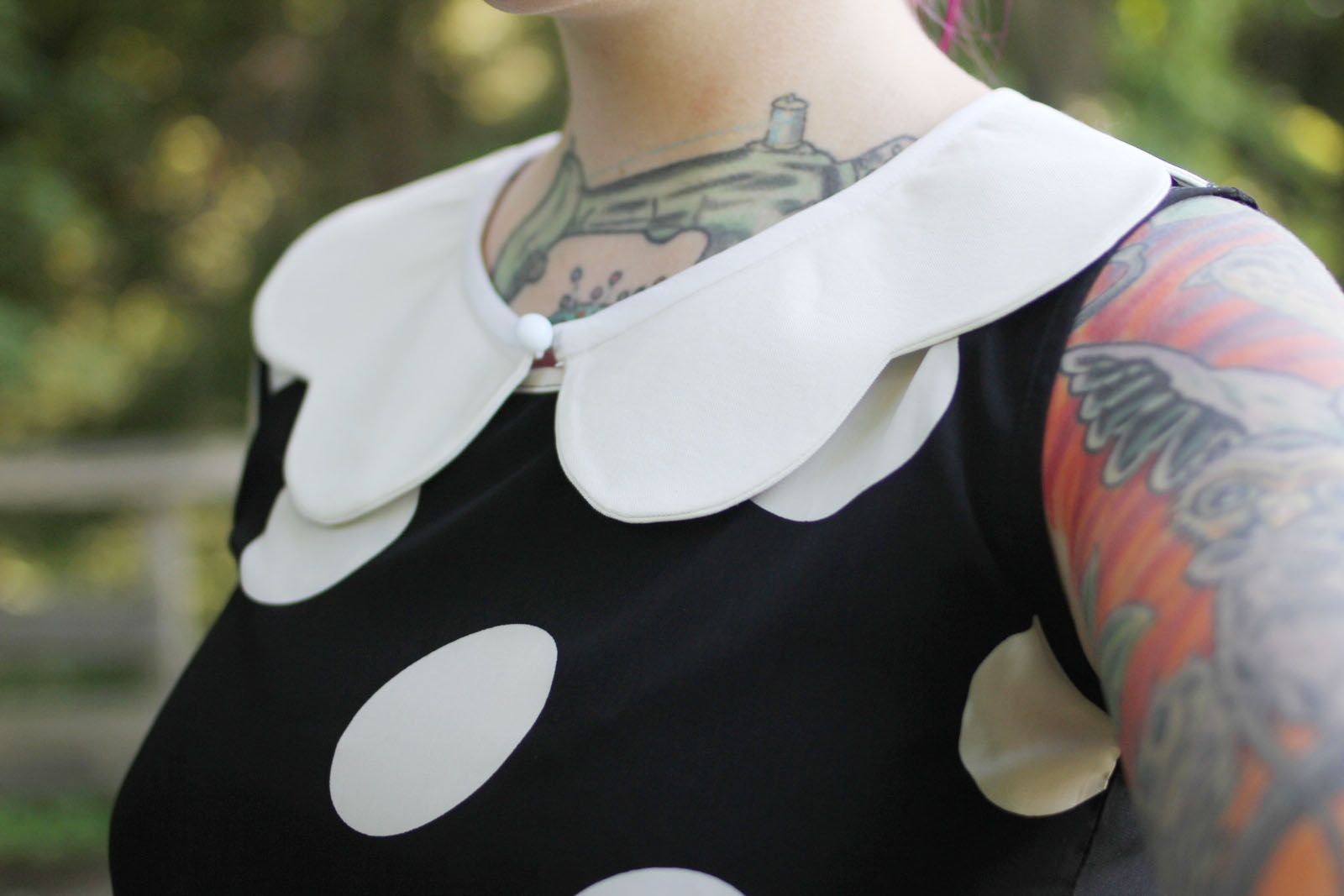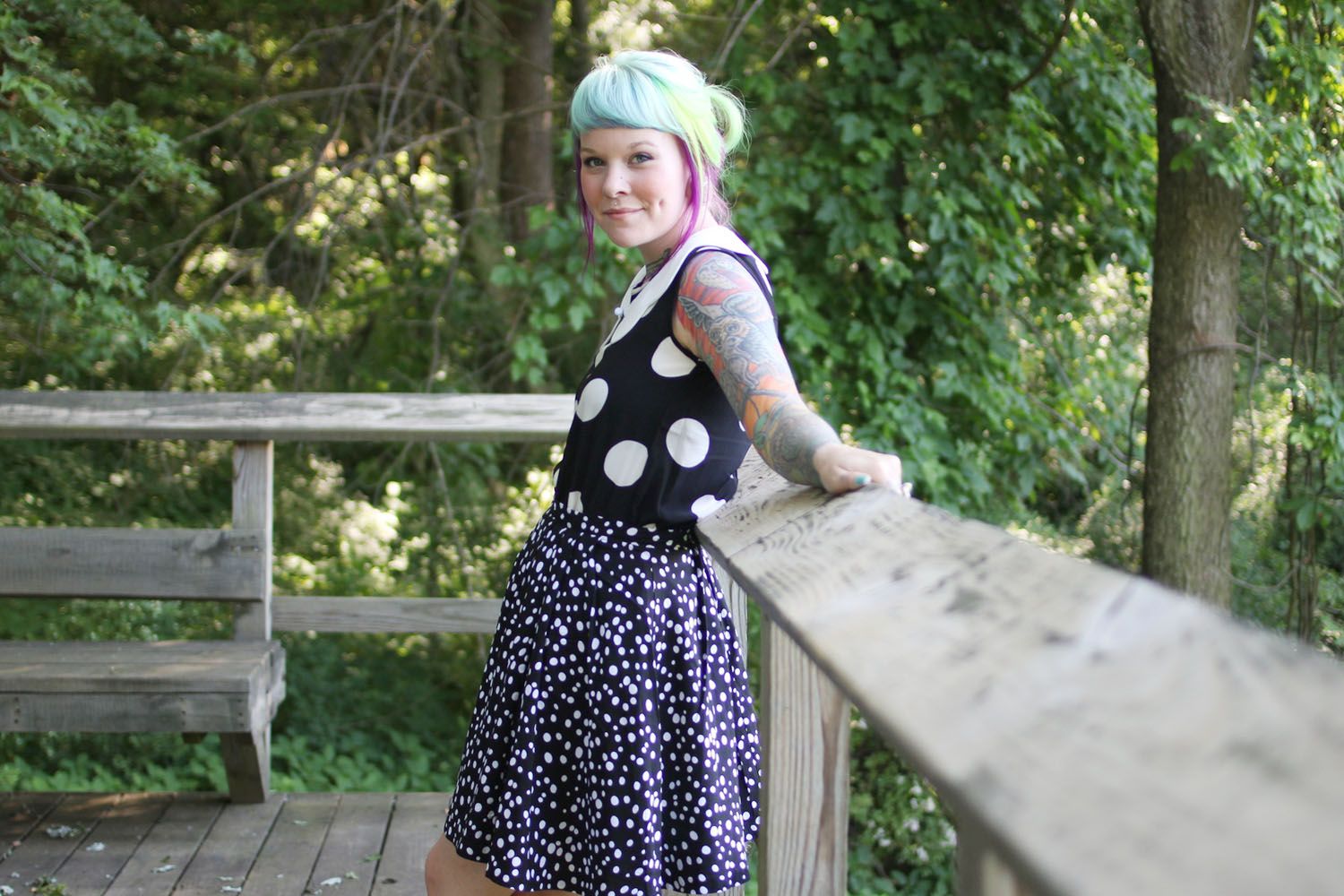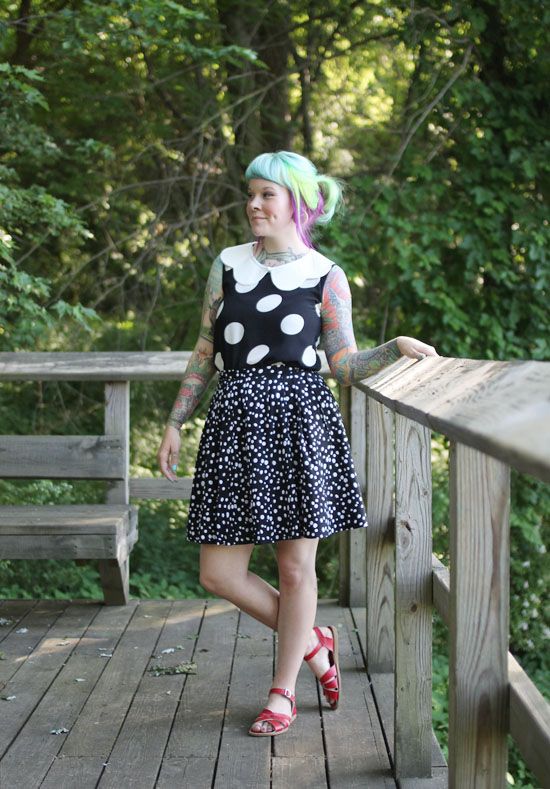 the details
ring - handmade by yours truly
skirt - Forever 21
Since dying my hair these four colors I'm finding myself drawn to black and white more and more. I try not to be so concerned if my hair matches an outfit or not because I own so many loud, colorful things it would end up with me only wearing a few things. But I haven't been able to help myself lately. I just want to exclusively wear this outfit and
this dress
in rotation for the next month or so. I love the way it makes my hair just pop. (Not that it doesn't already, it doesn't matter what I wear - it's still the first thing I notice when looking in the mirror)
Forever 21 is certainly hit or miss with how clothes fit on me. Possibly because I'm picky about length of dresses and skirts and a lot of their things tend to be on the short side. I like to be able to move around and not feel like my butt is going to be showing. This skirt was an impulse buy and now I own (rather I will own, when they come in the mail) it two more colors. I adore how fluffy and girly it is. It's a great spinning skirt! And best of all, it's a decent length!! If it came in solid colors I would own one in every color. It's just perfect.
I'm kind of new to this Salt Water Sandal obsession but dude, these shoes are great. I always saw everyone talking about how awesome they are and I just never really saw what was so spectacular but for some reason a few weeks back I had the urge to try them out. I like that they're super casual and I can wear them anywhere but they still look nice with dresses and of course, they're comfortable! True to my nature, I'm already looking into snagging them in some more colors.
Hope you have a fabulous day!
xoxo