what I wore; jean jacket obsessed
Thursday, June 07, 2012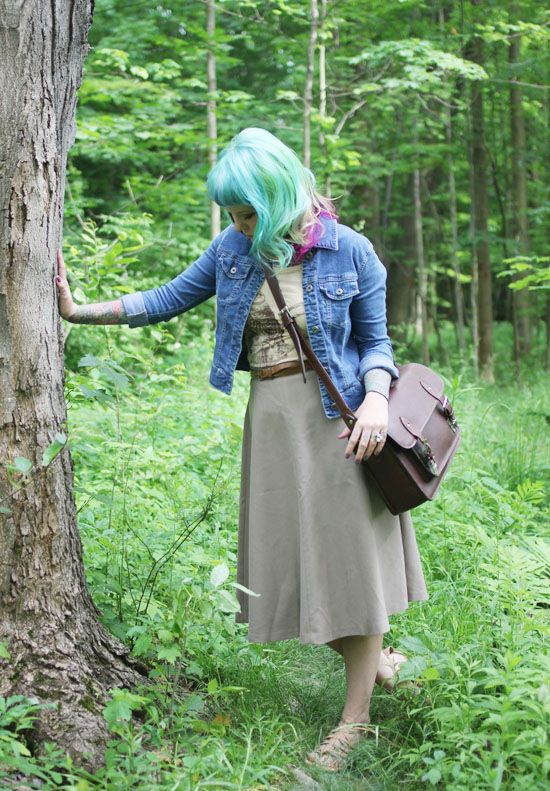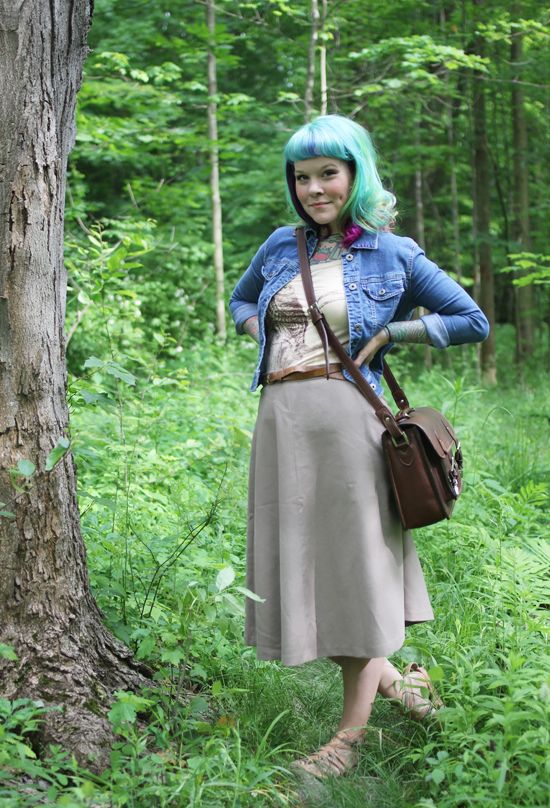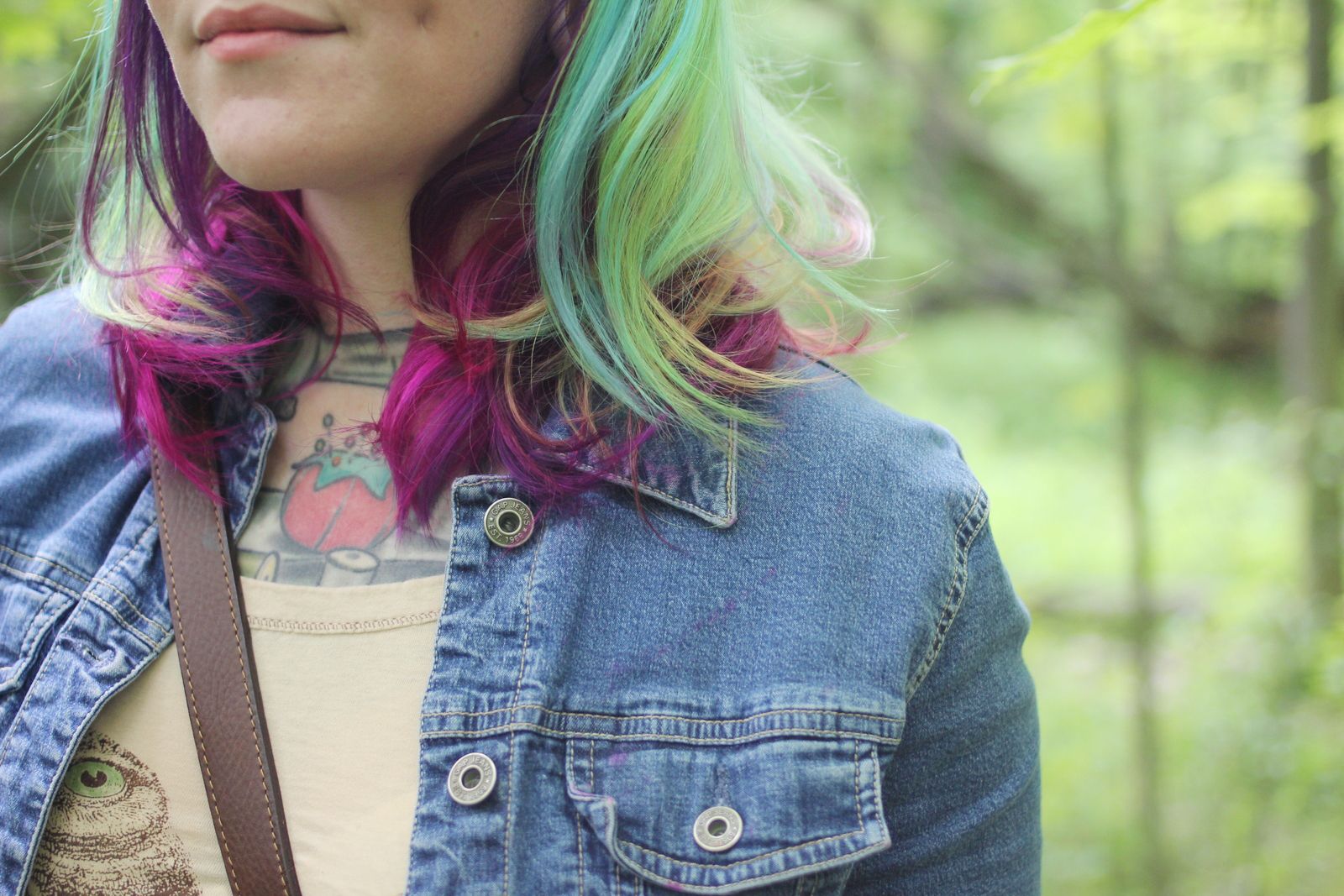 the details
jacket - thrifted
shirt - gift from Kevin a few years back (?)
skirt - thrifted
shoes -
Logue
c/o
Blowfish
I am loving this weather lately. It's been just perfect. It almost feels fall like! Now, I'm certainly not wishing away summer but I really enjoy being able wear a dress
(or skirt and shirt in this case)
and a light jacket. It's so comfortable! Plus I love any excuse to wear my jean jacket. It's like everything I've been putting on lately would look so swell with it. All my sweaters and cardigans have been ignored lately.
Thank you guys for all the amazingly sweet comments yesterday on my
new hair
and for
Professor Stingray's birthday
. I'm kind of blown away by all the kindness! You're going to have to forgive my crazy hair in these pictures - those are curls I was desperately trying to hold in with way too much hair spray hence the frizzy look. Believe it or not the pictures from the
new hair post
were actually taken after we got home from taking these. As soon as I brushed it out it went completely straight and looked smooth again. (My hair is naturally straight to a fault. It runs in the family. I can leave curlers in all night and within an hour or so it's flat again. Someday I'll learn to love it instead of fighting it!)
Well, I'm off! I'll be back a little bit later today with some film photos.
xoxo