weekly nail
Sunday, June 10, 2012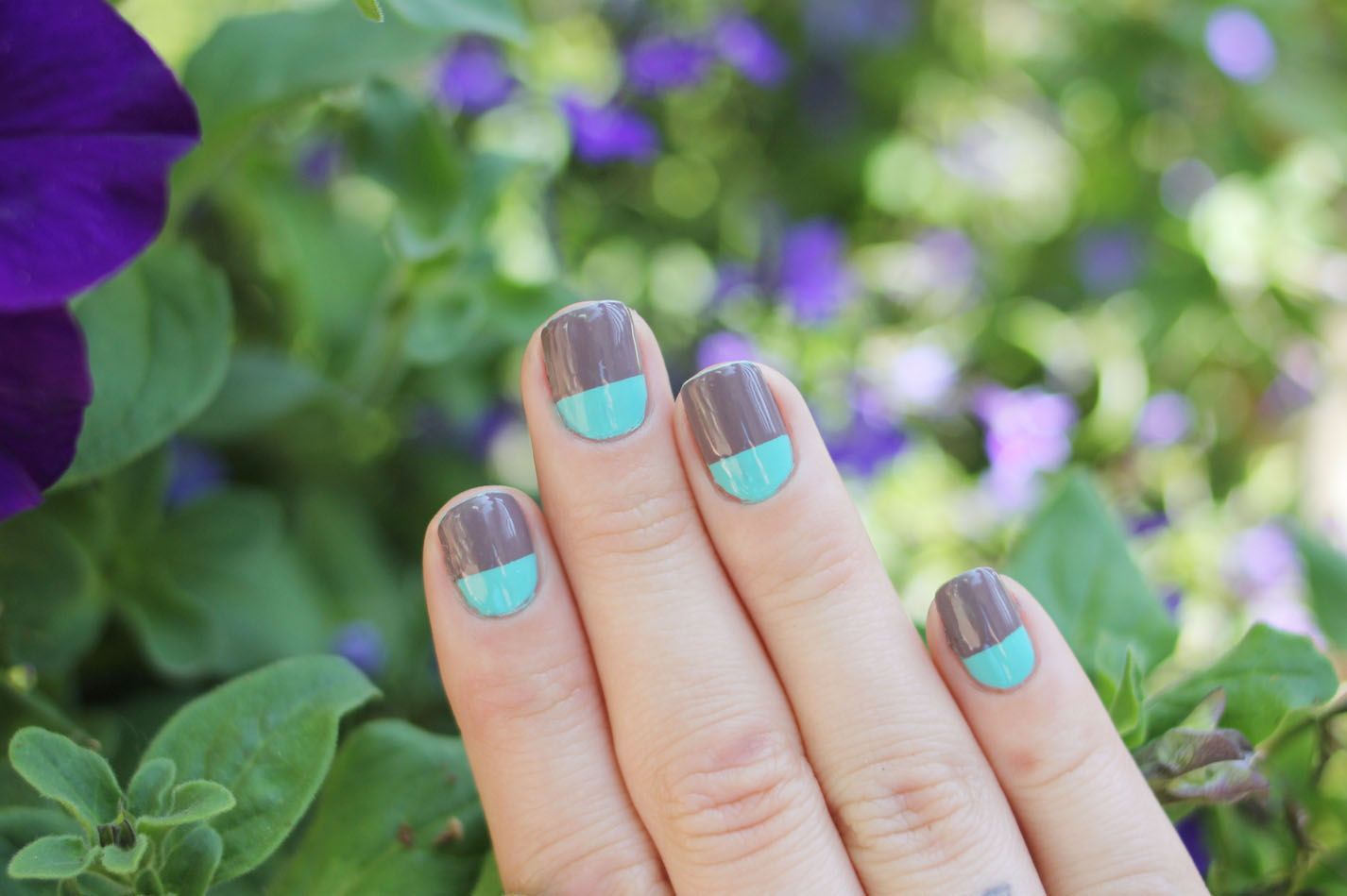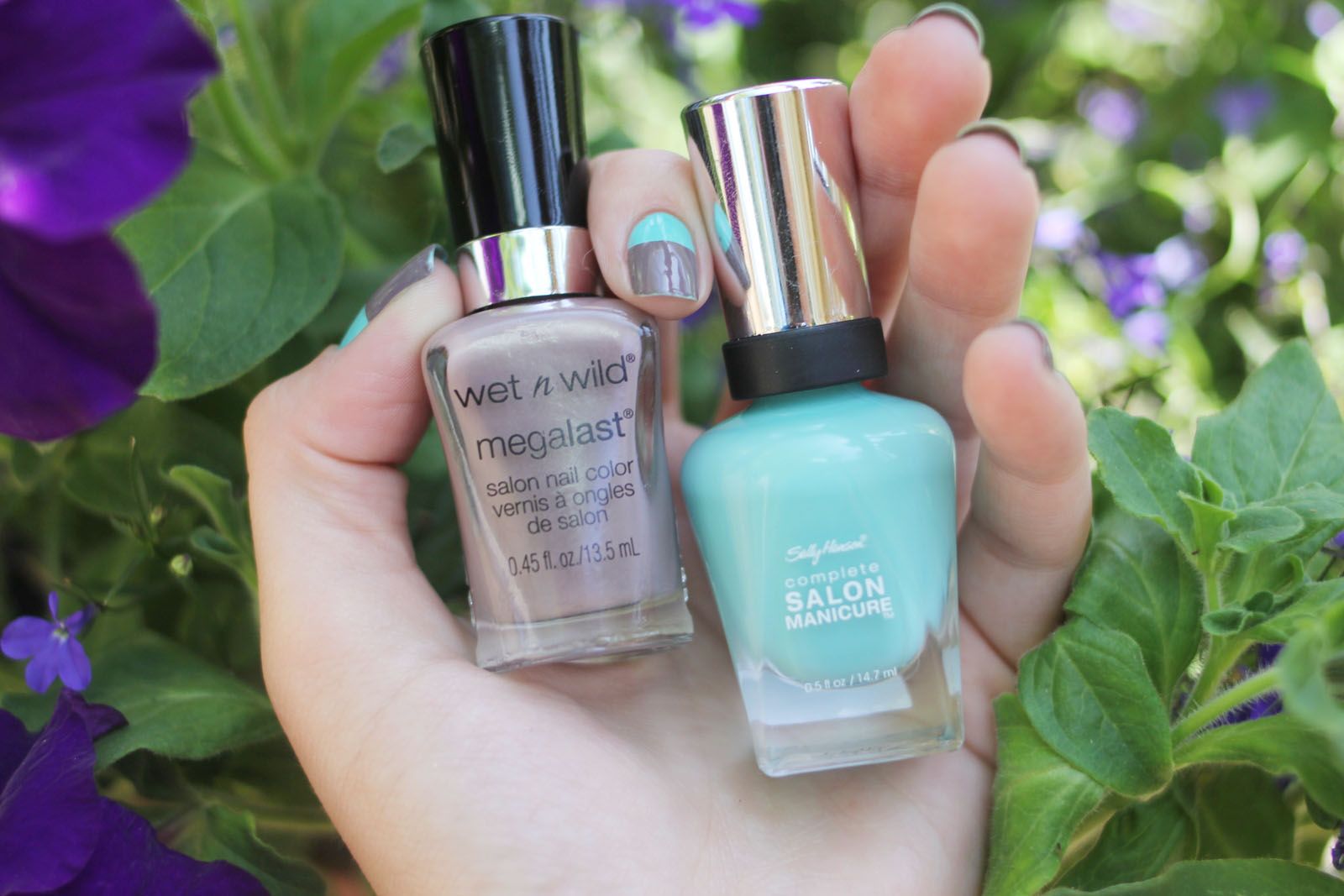 Supplies used...
Wet n' Wild - Wet Cement
Sally Hansen Complete Salon Manicure - Barely Blue Bell
**
Seche Vite
as a top coat.
Nail stickers
(blogged about here // bought from here)
I bought both of these colors recently. I'm obsessed with mint/ light blue nail polishes. It apparently doesn't matter how many of them I own, I just have to buy another. But this one is just fabulous, it's tied in first place
(for my mint polishes)
with
Zoya's Wednesday
. I find that most similar colors don't coat well but this one is an awesome consistency and needed around one and a half coats
(I consider a half coat just touching up areas that didn't cover well).
Actually speaking of certain colors not coating well I have this problem with a lot of light colors. I have never painted my nails white and thought that it looked nice. It always is streaky and weird. I've tried so many different brands of white too. Anyone else have this problem? Maybe I'm just too picky about it. It's a bummer because I have so many awesome nail ideas I'd like to try but they would look best with a white base coat.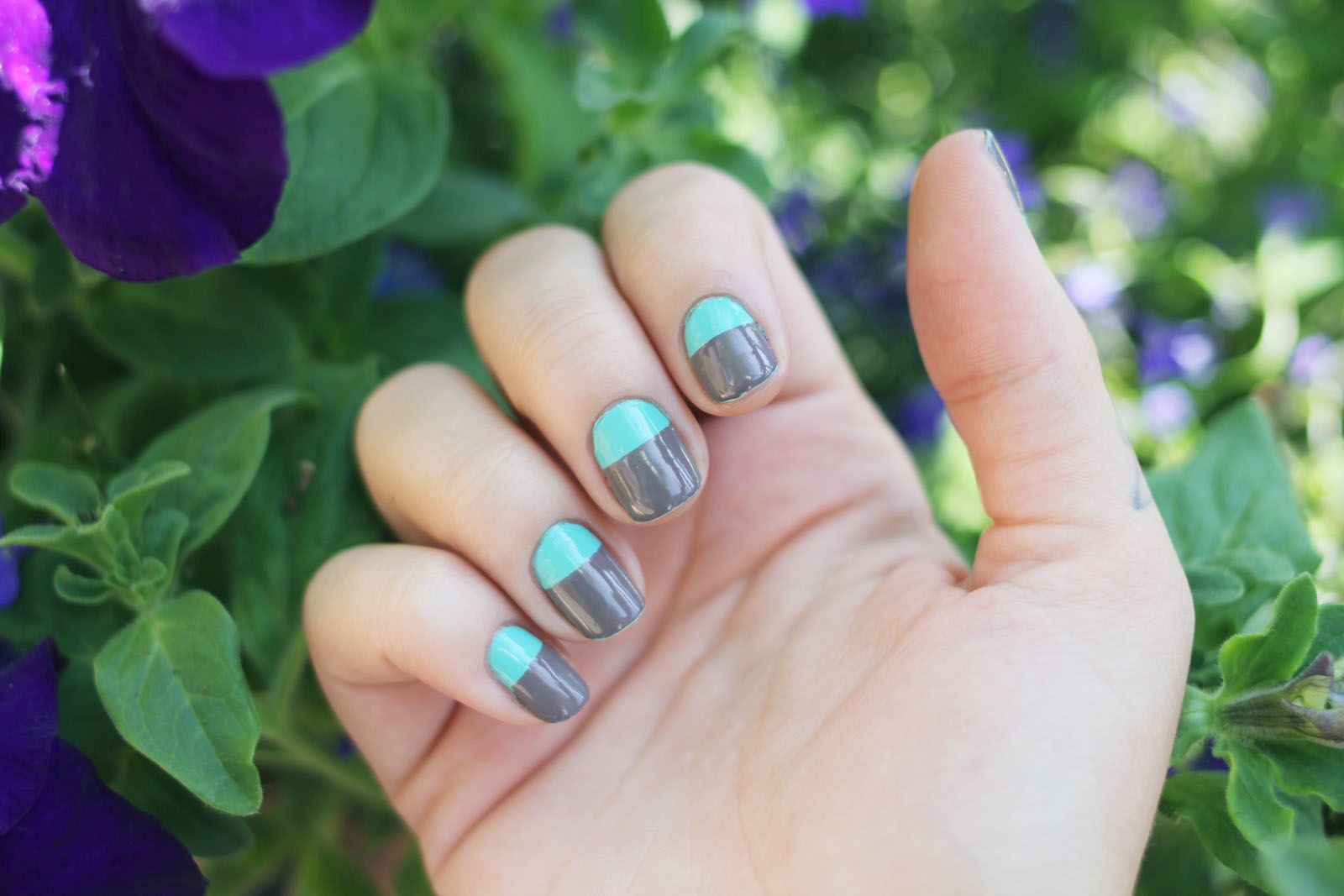 Hope you're having a great Sunday.
xoxo
**Just a note about the price of that nail polish - I have no idea why it's sooo expensive on amazon. But I'm sure you can find it at any drug store. It's only around 5 or 6 dollars at walmart.