Instagram Recap
Saturday, June 09, 2012
It's time for another instagram recap. Some of these are old-ish
(middle of May)
but I like them so much and I enjoy seeing them on the blog. Plus I find it so much easier to go back through pages of my blog than it is to view old pictures on instagram.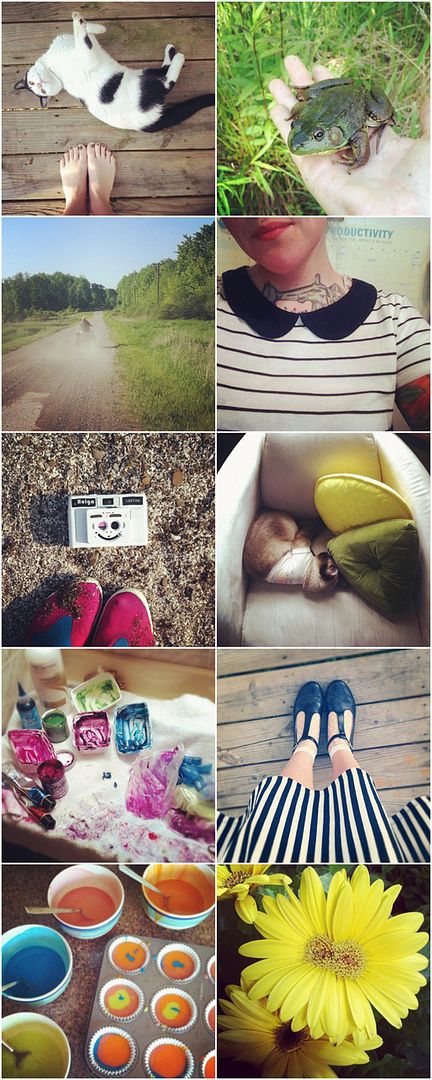 1 //
Lloyd! Oh, this kitty! He's the sweetest! When I woke up this morning and looked out the sliding glass door he was waiting on me to give him some attention. We're best buddies.
2 //
A frog friend. Walking around my parents pond and catching frogs with the family is one of my absolute favorite things in the whole world.
3 //
Summer time 4-wheeler rides with my momma - another one of my favorite things!
4 //
I managed to eat sloppy joes without getting it on my white shirt! That is seriously a miracle. I was pretty proud.
5 //
TIM fell in the water! I was out in the water taking pictures at the beach and the strap just broke right off. Luckily it didn't sink and I was able to grab it super quick. I'm not sure how wet the film got, but I was only two or three shots away from the end so I just finished it off. I'm so curious to see if the film turns out.
6 //
Professor is sickeningly sweet! How precious is he in his little shirt?
7 //
The fun mess that makes my hair oh so pretty! We went through so many pairs of gloves this last time.
8 //
All dressed up and ready to go thrifting with my mom. I am so obsessed with
this dress
, still!
9 //
Making vanilla coconut cupcakes! Yuuum! I've found my new favorite recipe and I basically just want to make pretty cupcakes everyday.
10 //
Mutant flower.
11 //
(below)
Professor "helping" me photograph pretty vintage clothing for
Circus Bear Vintage
.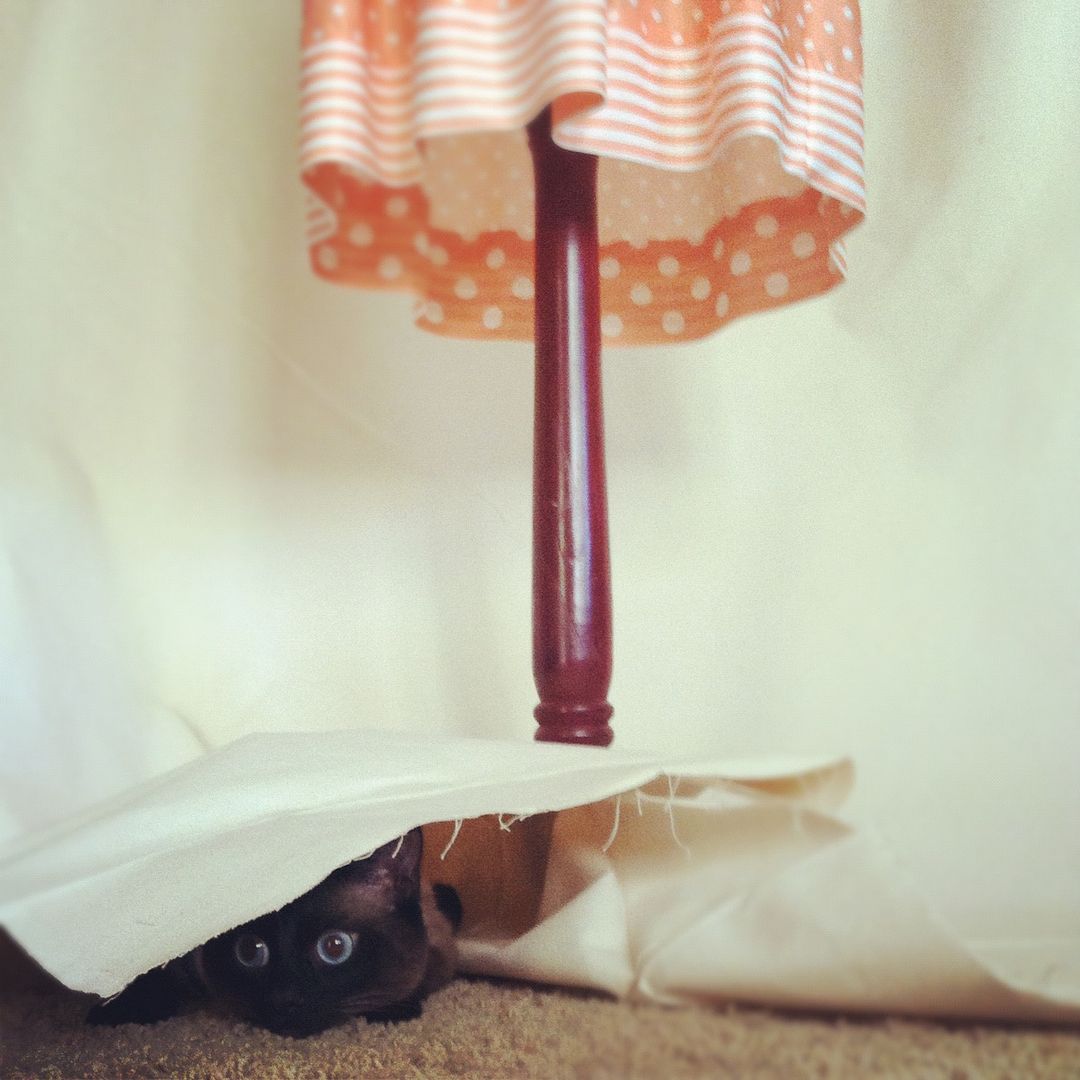 Hope you're having a fabulous weekend. My weekend will include a tattoo appointment, putting my bicycle back together
(It's going to be sooo pretty, I can't wait)
maybe some thrifting
, and definitely lots of time outdoors!
xoxo
You can find me on instagram as thedaintysquid, of course! If you don't use instagram but would still like to see all my pictures you can view them here.