what I wore; jean jacket and knee highs
Thursday, May 10, 2012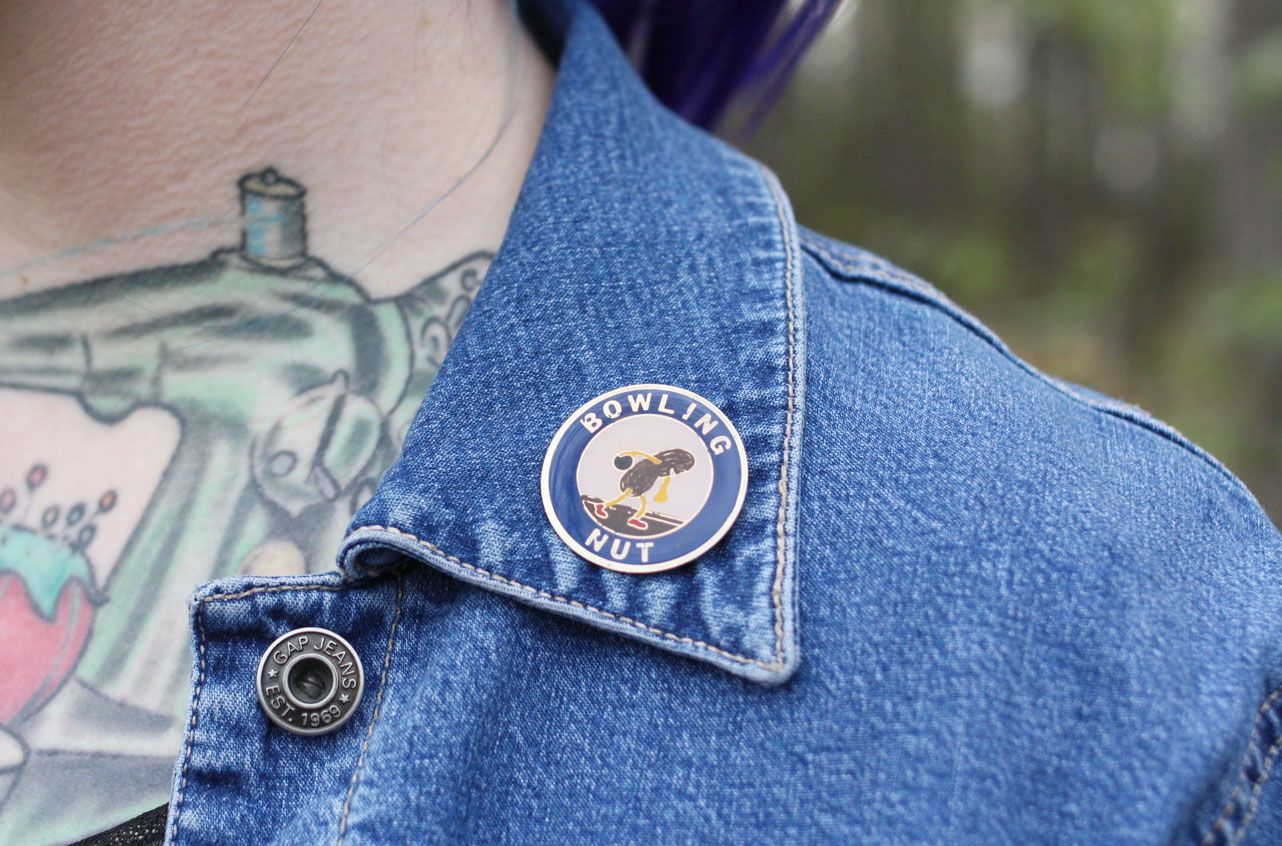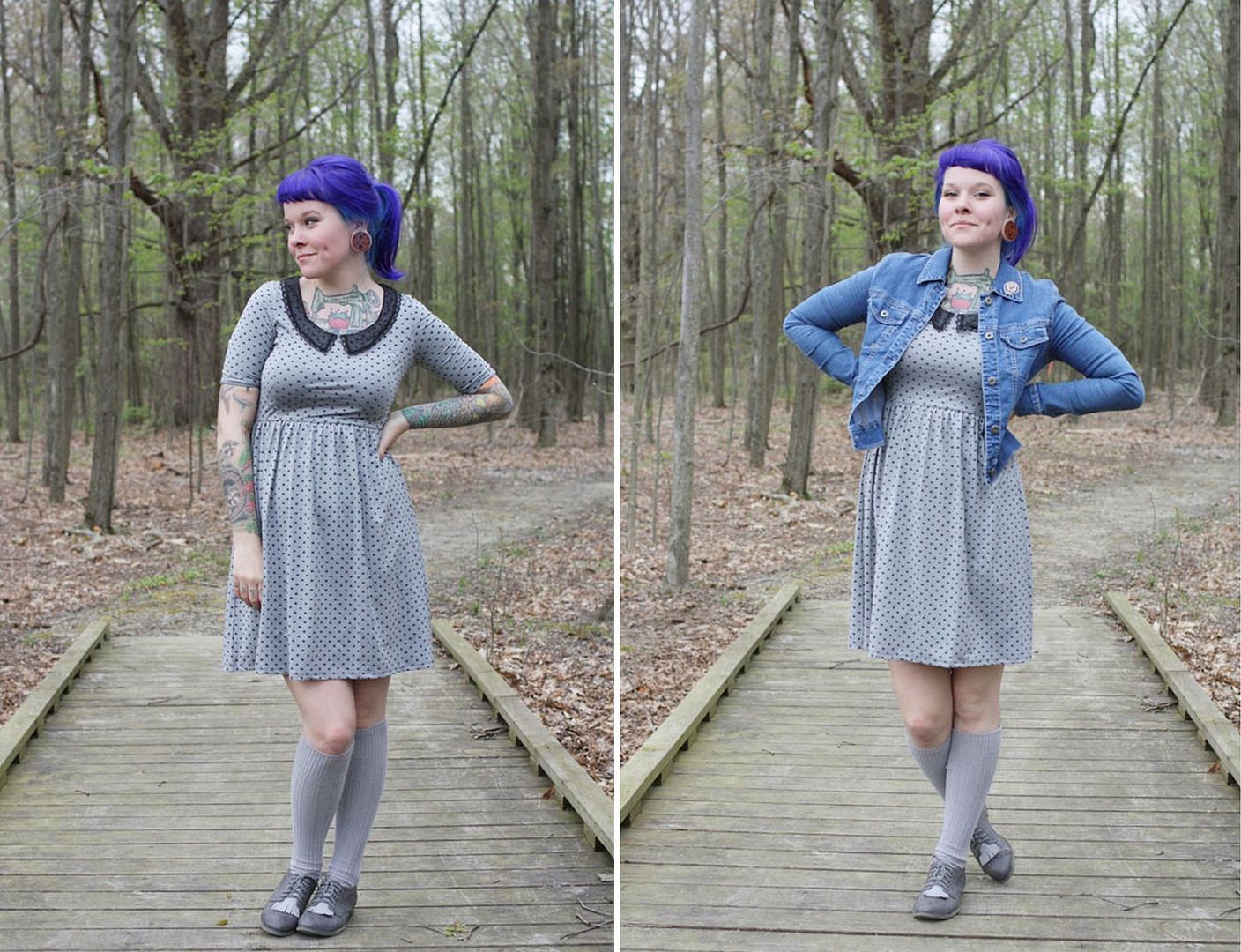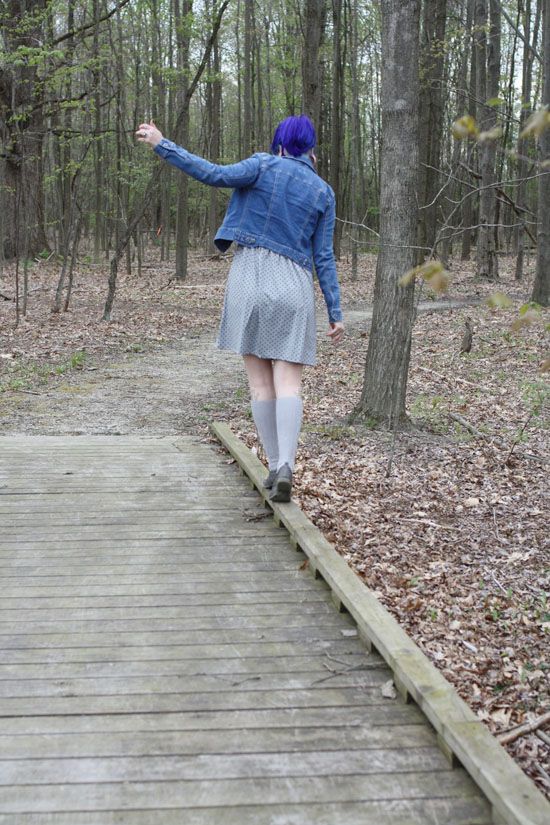 the details:
jacket - thrifted
pin - thrifted
socks - Target
Oh no, I just realized I forgot to take close ups of this dress. If you couldn't tell - it's covered in little tiny hearts and the hearts are velvety! I love clothes with hearts on them, I guess I'm eternally a five year old.
I'm sure a lot of my outfit pictures look like they're taken in the same place
(I mean, city photos mostly all look the same to me...?)
but this is the same park we played "
apple baseball
" in last summer. Sadly there were no apples on the ground yet but I am anxiously awaiting the chance to go back and play! There wasn't much to see at this park on this particular day at, really. I didn't even see a single mushroom! We basically just went, took a few pictures and left. I can't wait for summer, I know I've said that a thousand times. But for some reason with the weather being hot then cold then hot again it makes it feel like we're never going to get a real summer
(even if it's not even time for summer to begin with!)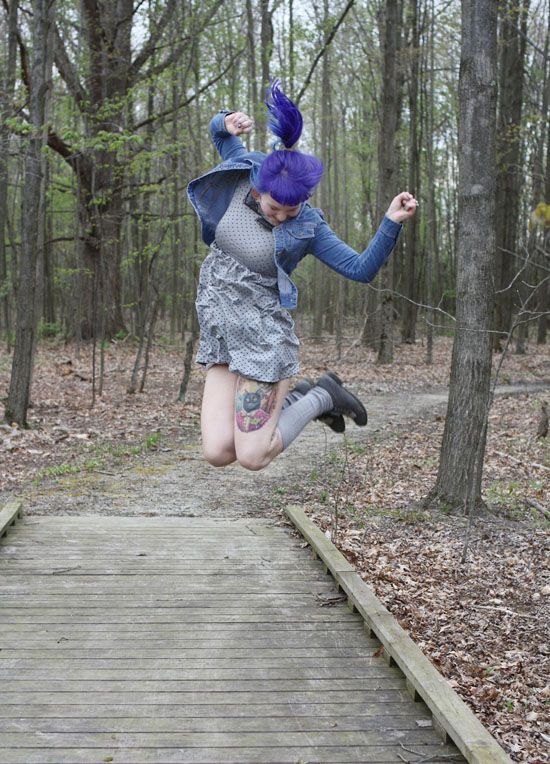 Well I'm going to get back to work now. I have some orders to pack and then I'm going to go outside and enjoy the sunshine and hopefully hang out with some stray cats.
xoxo