what i wore; grape stripes
Thursday, May 17, 2012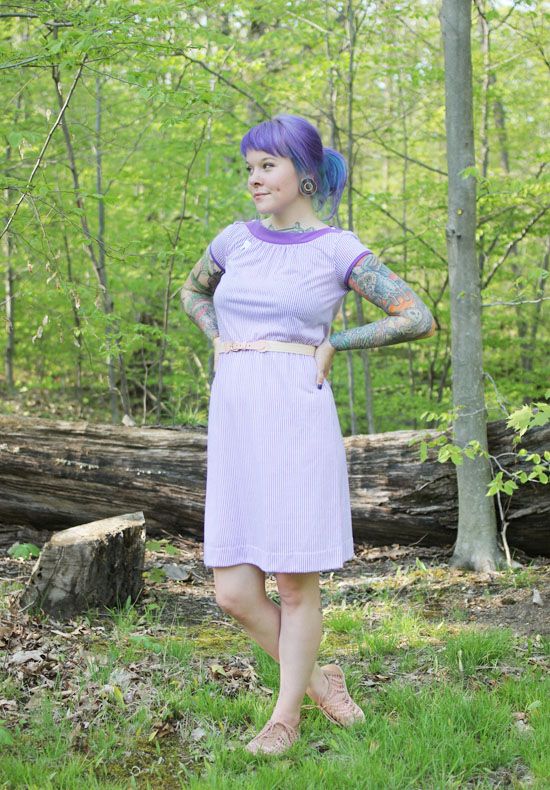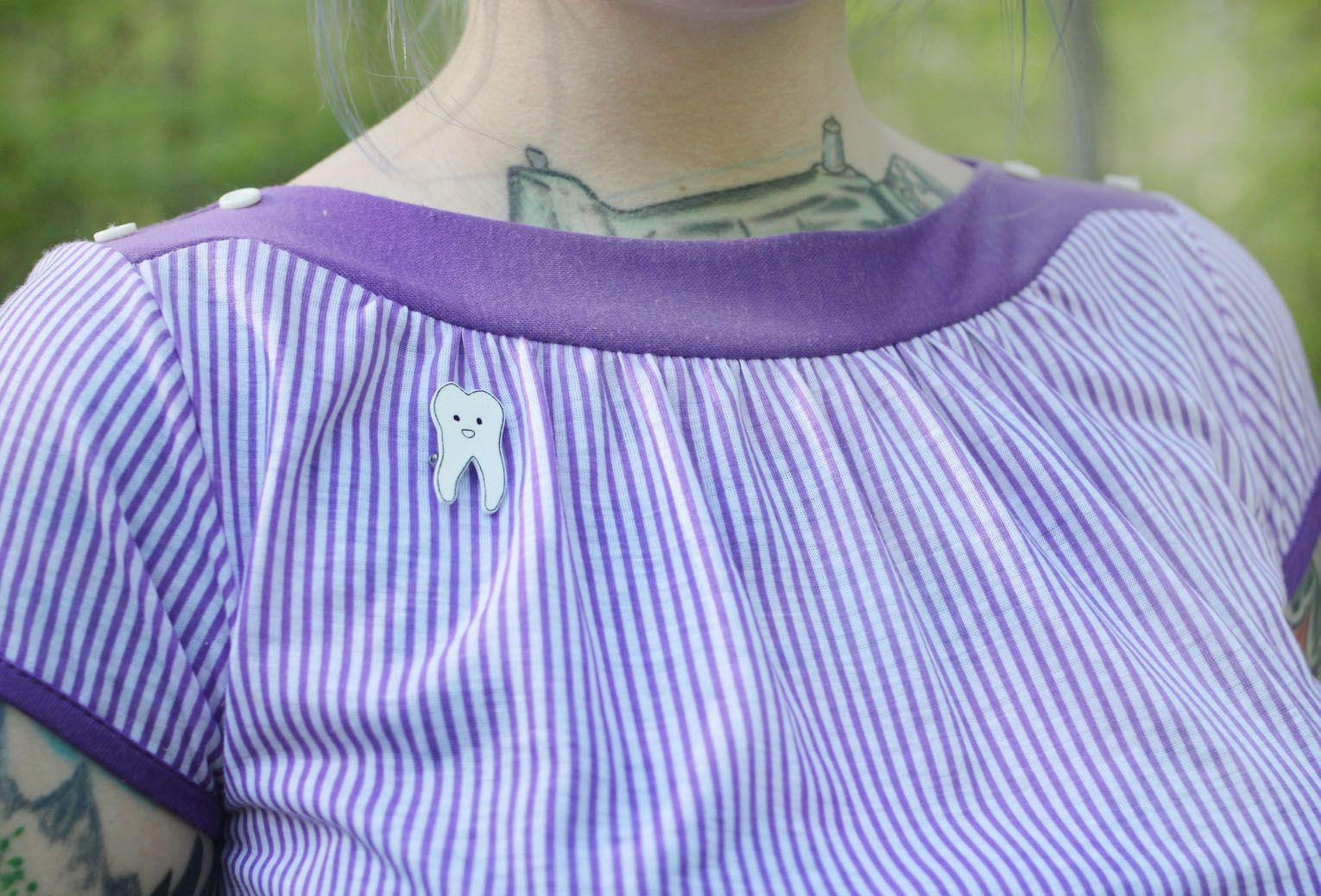 the details
dress - thrifted
pin - a gift from an awesome reader!
belt - thrifted
How amazing are
these shoes
?! They're not as delicate as they look. Underneath the lace is a layer of mesh so your toes aren't popping through and the survived a jot through the woods so they get an A+ in my book! I'm excited to wear them all summer long because they're comfortable and best of all, they're cool. I hate having sweaty feet!
ALSO, I found my first big(-ish) mushroom of the year!
I AM SO EXCITED.
There were a few more that had already begun to rot along side this one. I must have just been a day or so late in finding them. I cannot wait to get back and find more.
Well, I'm off to enjoy my day! Hope you're having a fabulous Thursday.
xoxo