what I wore; deer sweater
Tuesday, May 22, 2012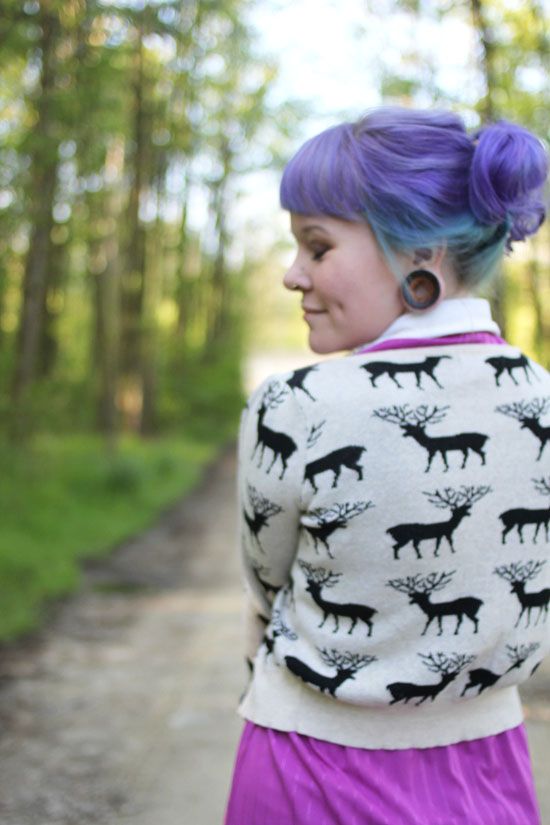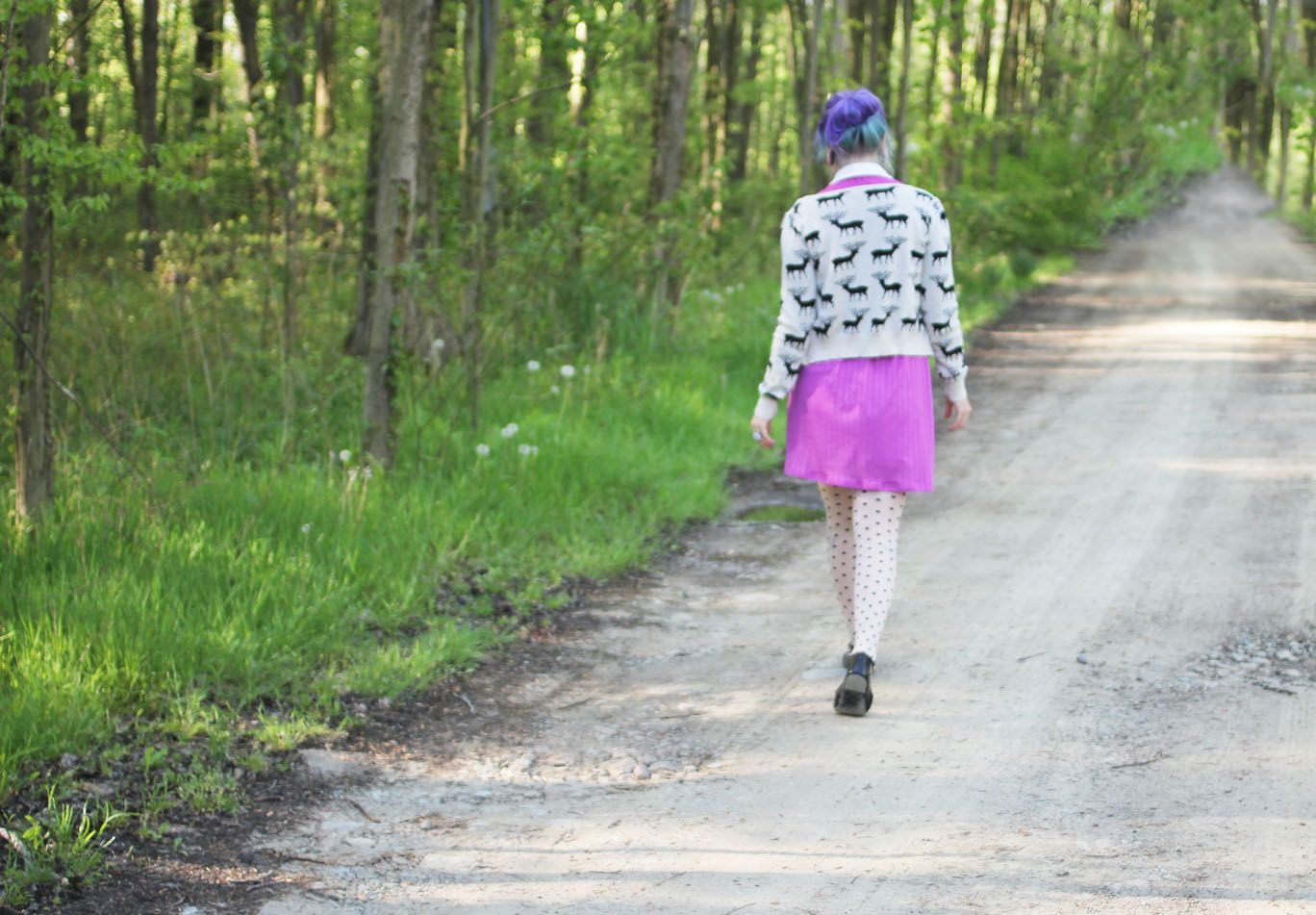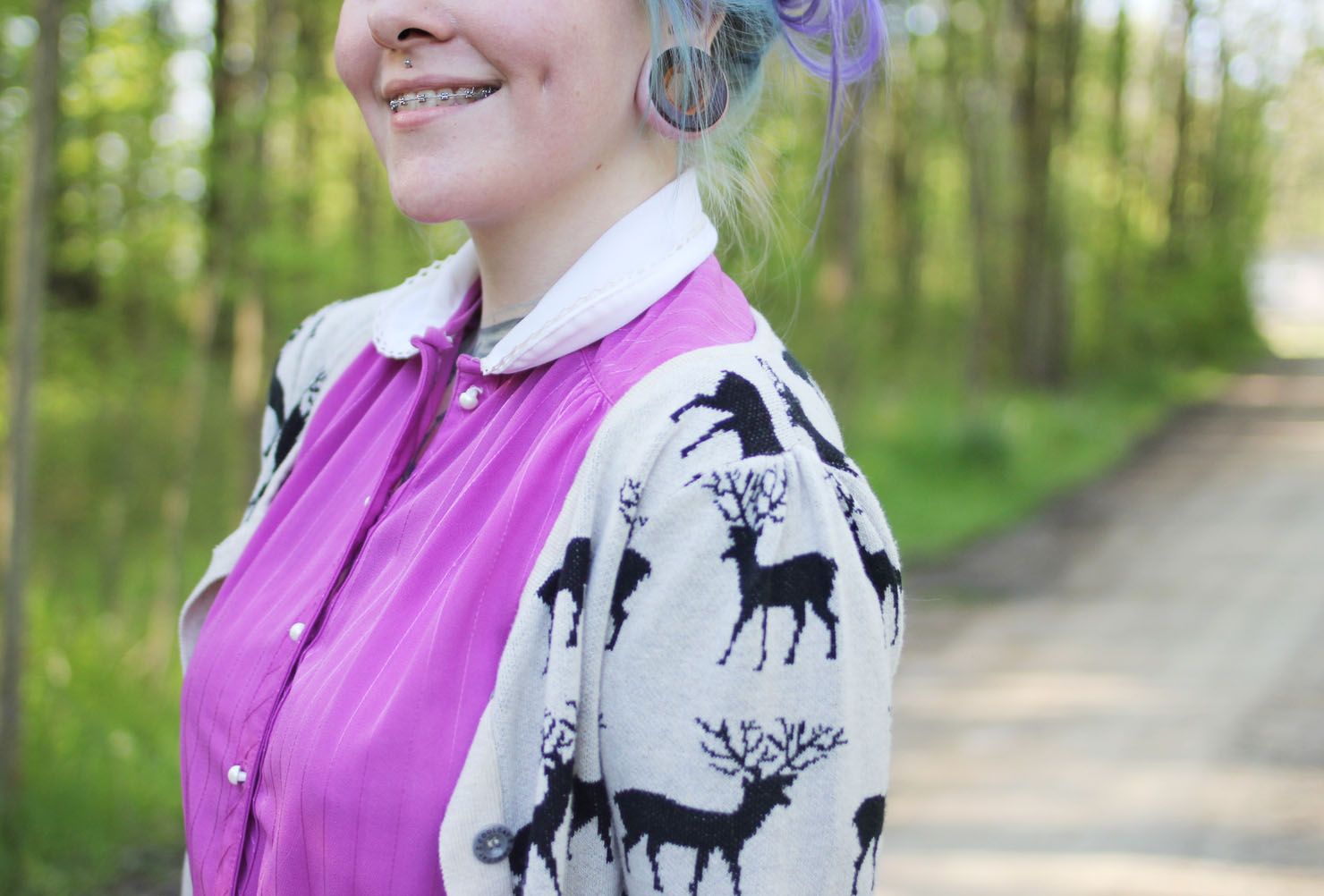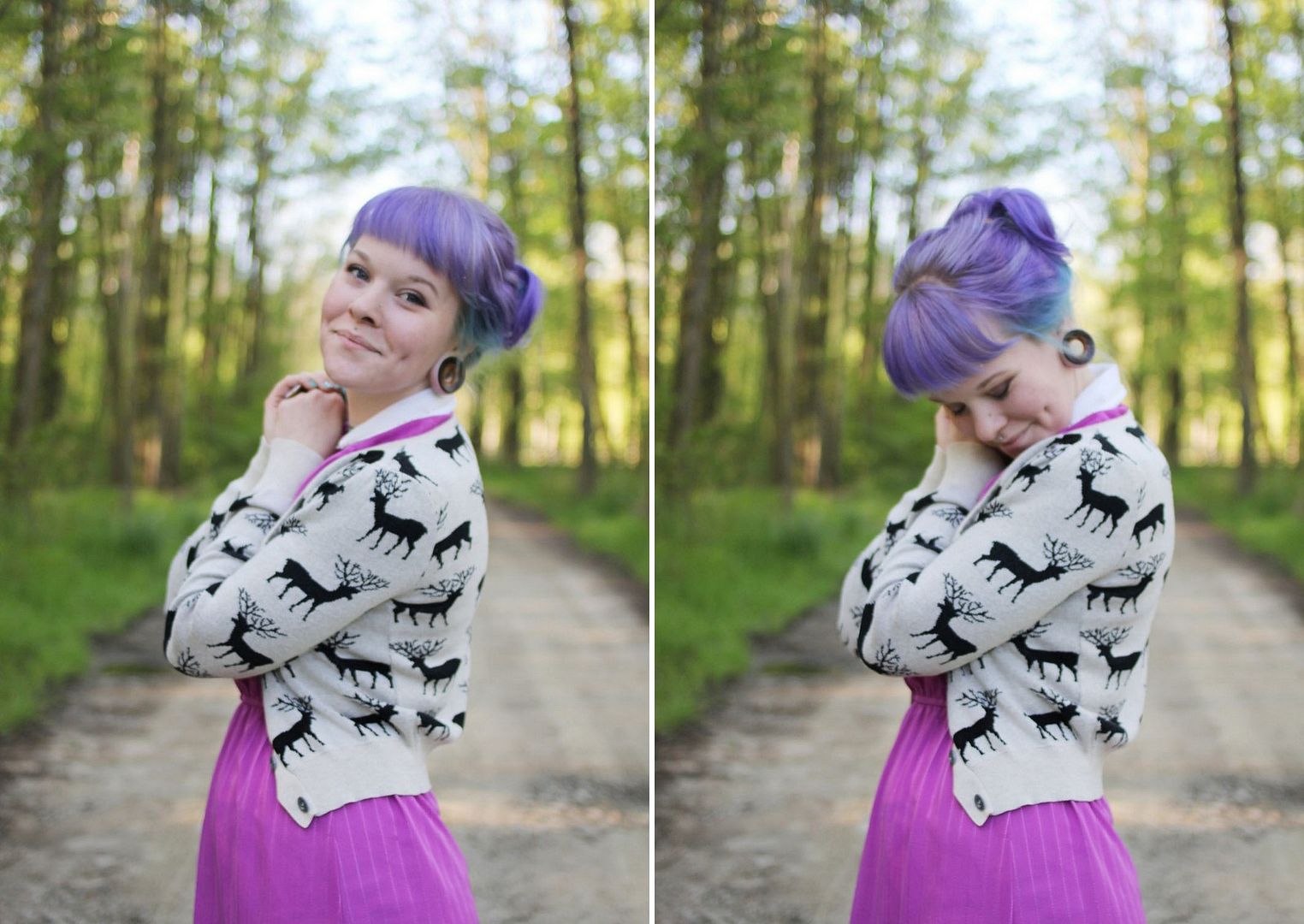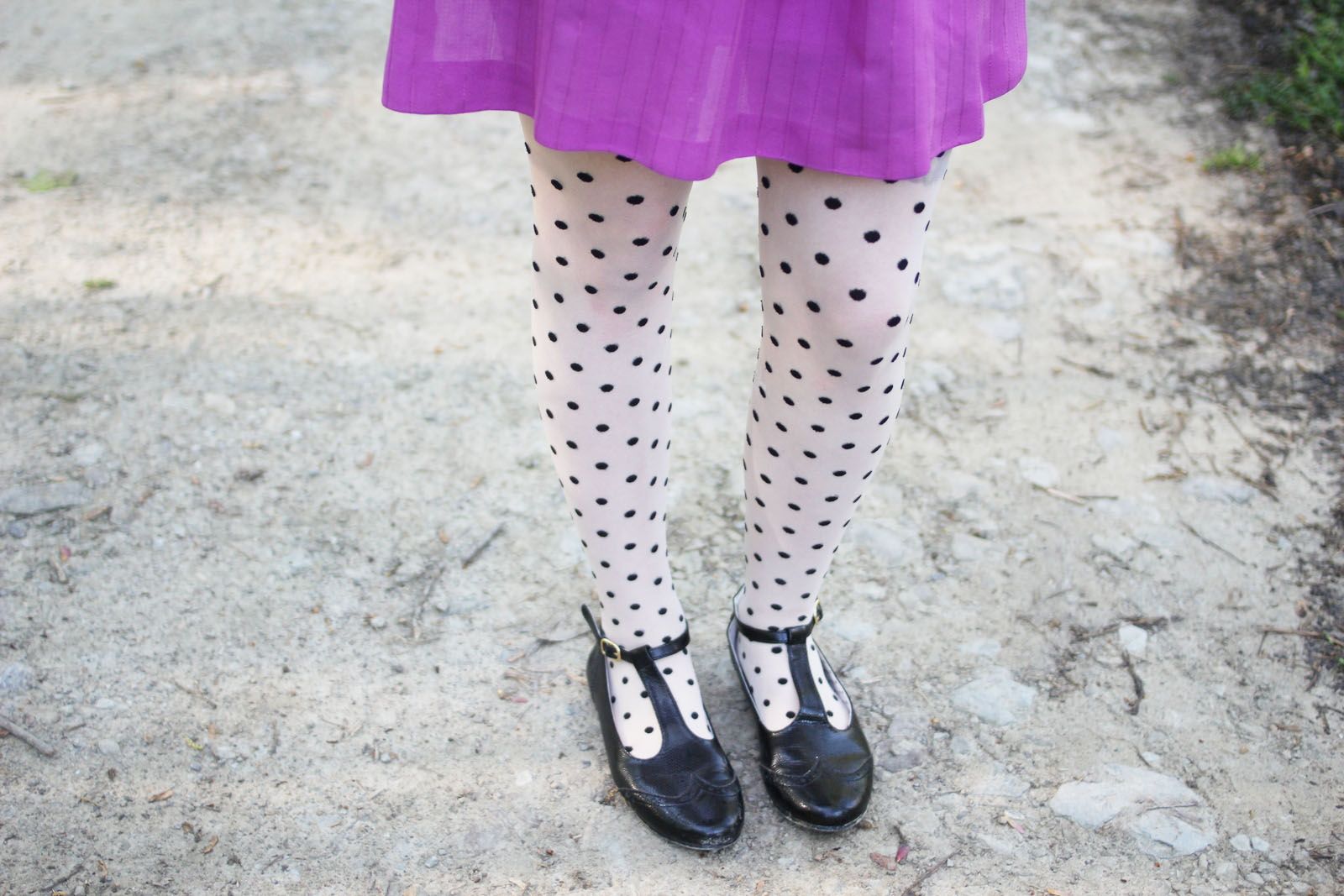 the details
dress - thrifted then altered
Let me just start off by saying I am in love with this outfit and these pictures! These were actually taken at seven in the morning. We headed over to my parents for the day so Kevin could work on his car and I decided to take outfit pictures while he did that since the puppy was sleeping and I had nothing else to do. I was skeptical about taking pictures so early in the day but after a few test shots I knew I had to. I'm just smitten with the lighting.
This lovely little dress used to be four or five inches longer and have long sleeves. I bought it because I couldn't resist the color and the collar and as always when it comes to thrifting - if the price is nice I basically have no self control, even if there are big red flags. Ones like I normally think long sleeve dresses are awkward on me unless the sleeves are form fitting. The ones formerly on this dress - big and billowy. After getting it home, trying it on and realizing how ridiculous I looked I decided I would just add it to the ever growing
Circus Bear
stock pile but there was just something about the color that I couldn't let go of. So I figured if I altered it and it looks dumb I'd only be losing a dollar or so, so I went at it. Let me tell you, I am so happy I did! I love this dress now. It's inspired me to take the scissors to lots of other pretty dresses that could be a whole lot prettier with just a little tweak.
Hope you're having a great day!!
xoxo
PS. Did you notice in the second picture you can see through my septum? Hah!