what I wore; channeling Ms. Frizzle
Monday, May 14, 2012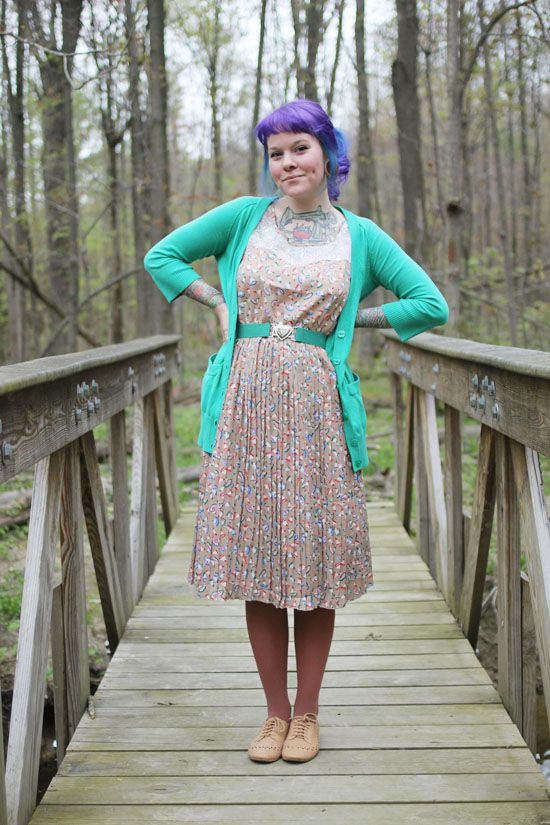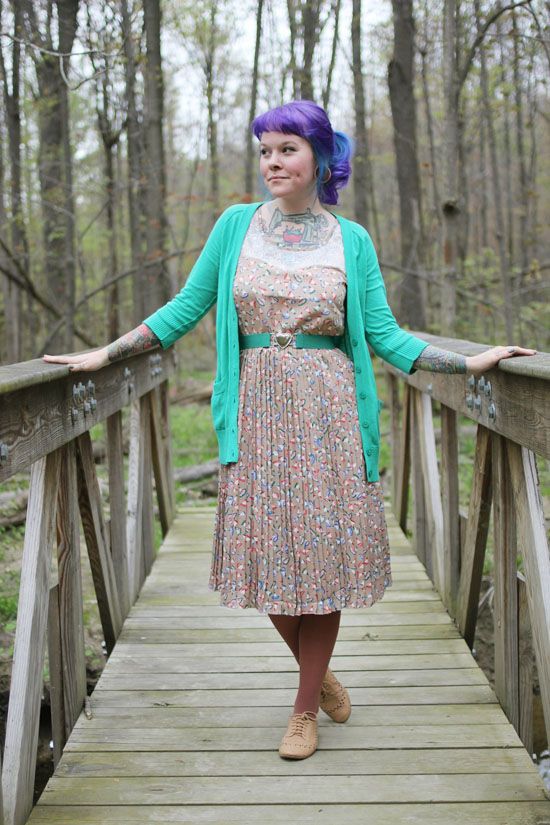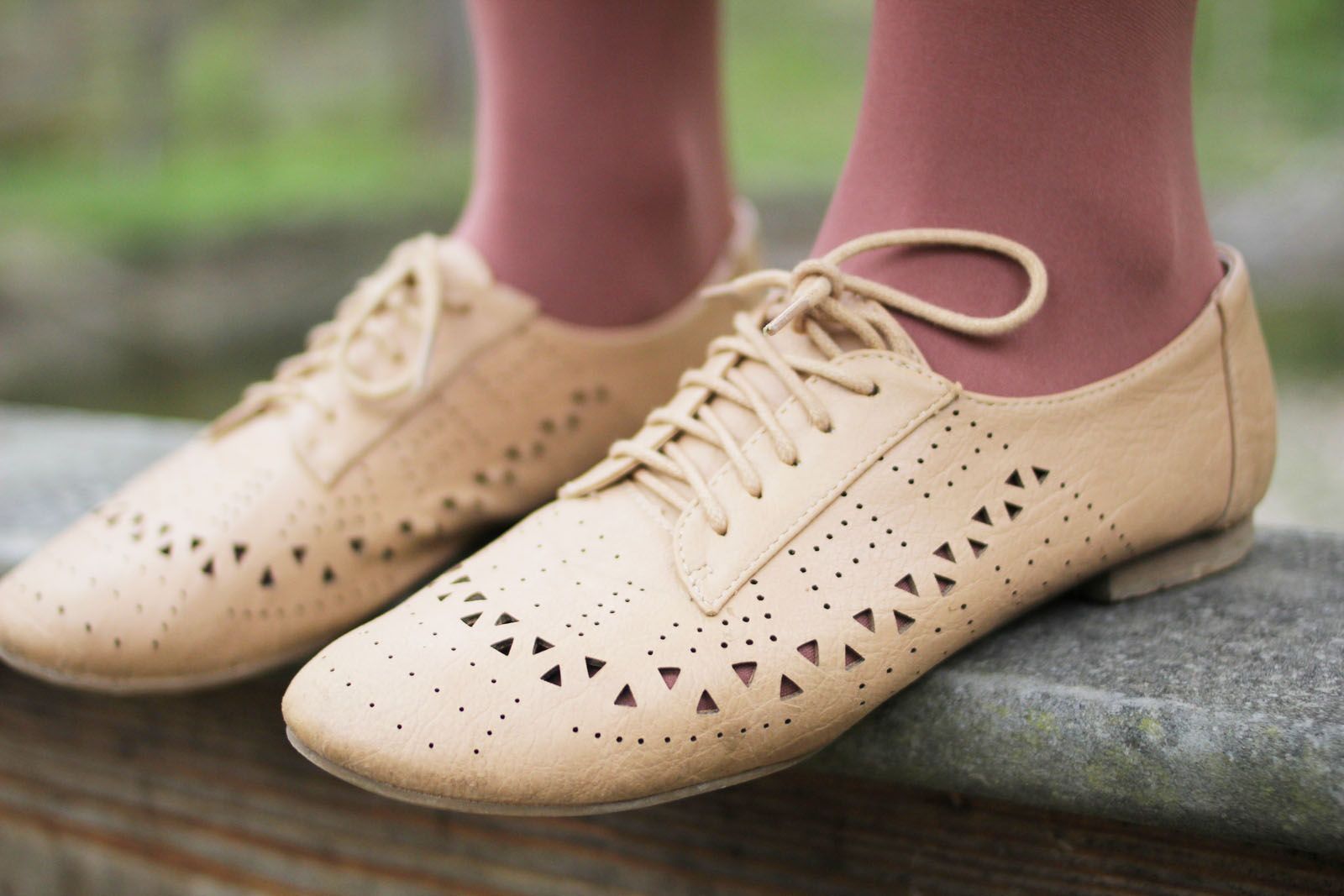 the details
sweater - Target
tights - thrifted (originally from Target)
shoes - Forever 21
I might have squealed with excitement when I realized what was on this dress while browsing
Modcloth
's newest items. This is totally something Ms. Frizzle would have worn. It's such a fun print! I wish there were more awesome dresses like this one, with random objects, on it.
If you couldn't tell this little bridge is my favorite place to take outfit pictures. (Uh, ya know, because I'm here almost every other outfit post.) It's at one of my favorite parks and the lighting is almost always just right. I try to mix it up and take outfit pictures in new places but something always draws me back to this darn bridge.
Here's me sniffing my armpit mid-jump, apparently...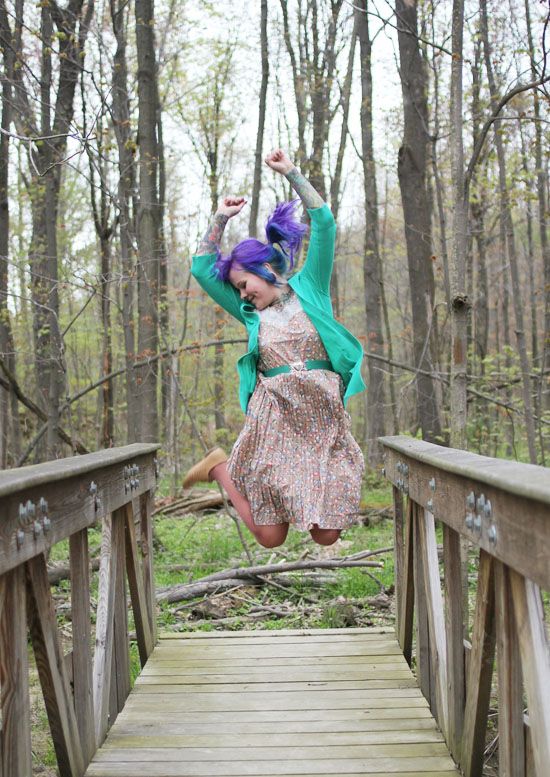 Hope you're having a fabulous Monday!
xoxo