what I wore - bugs all over
Monday, May 28, 2012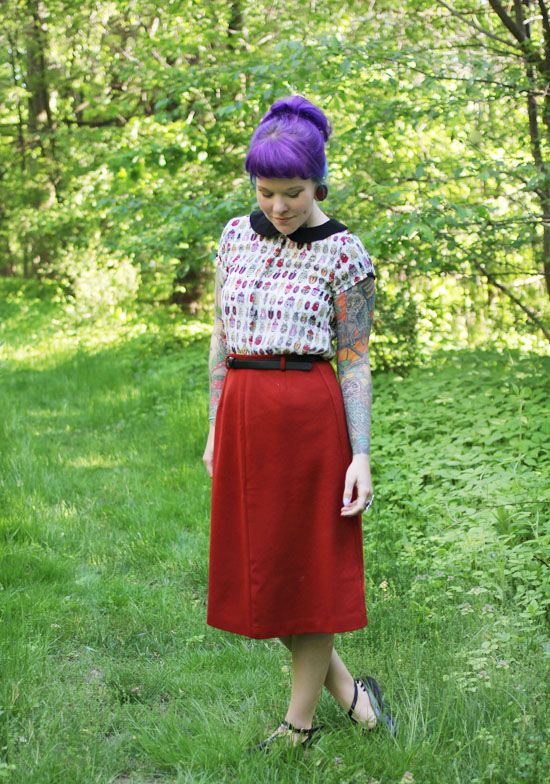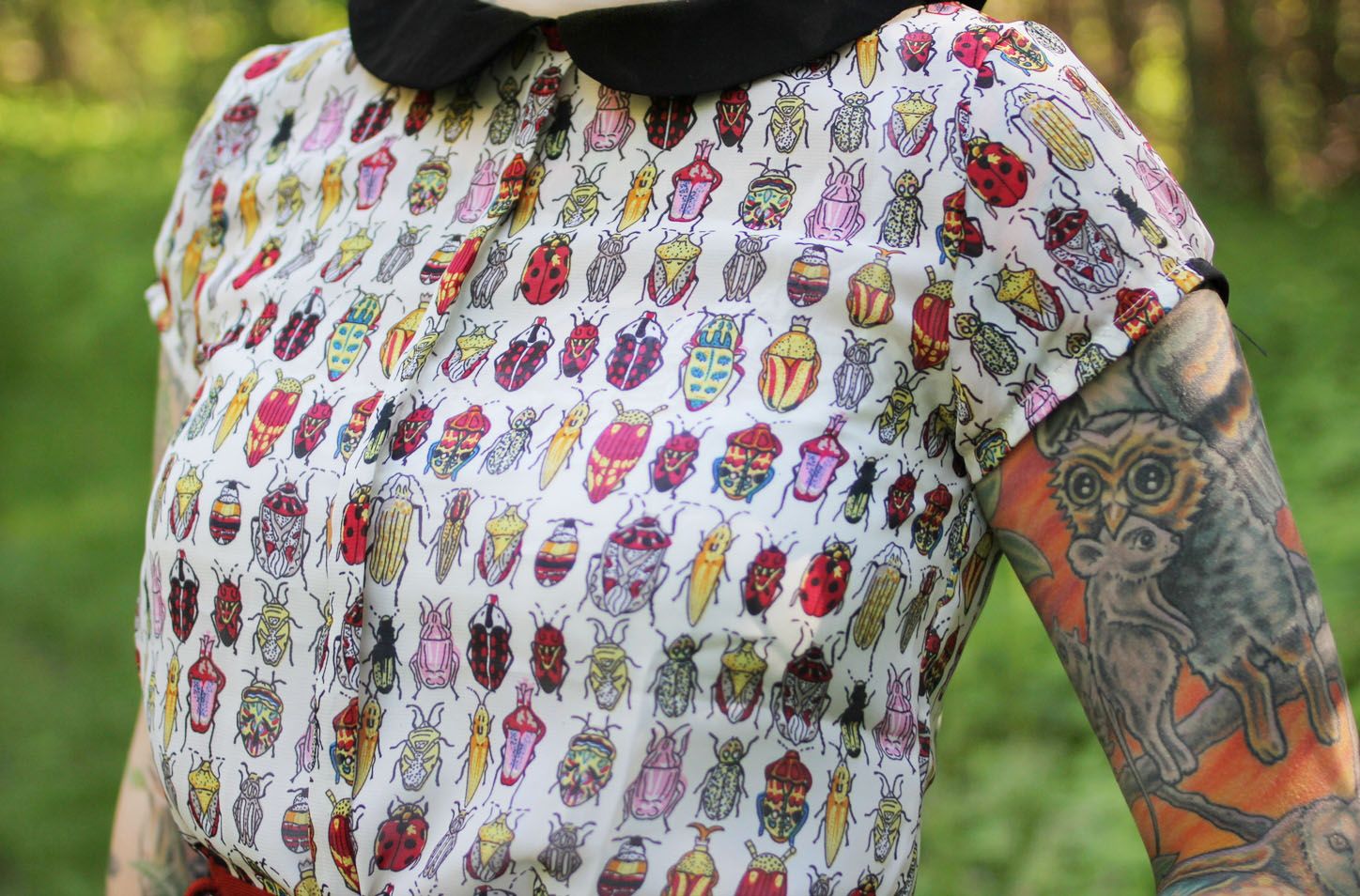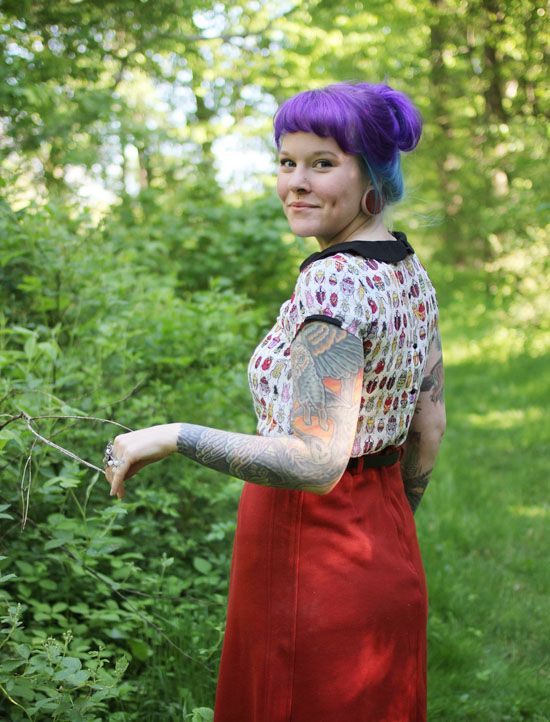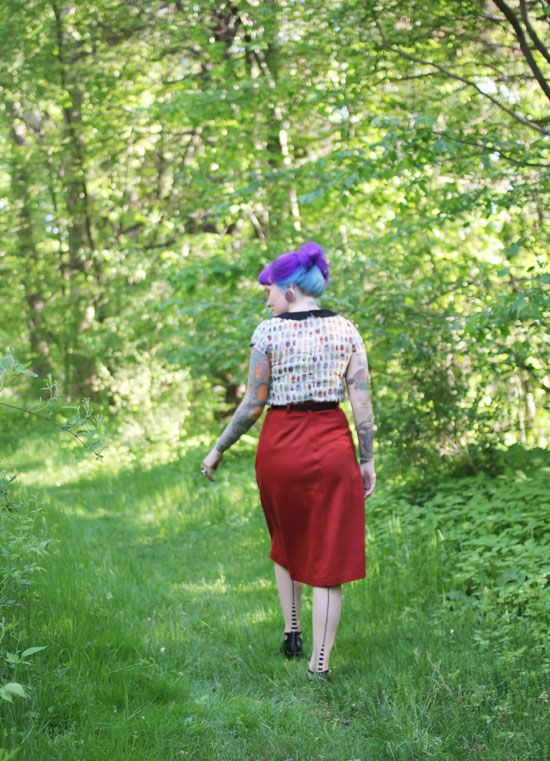 the details
shirt -
Zara
(bought from ebay)
skirt - thrifted
belt - thrifted
tooth ring - handmade
So so so so in love with this shirt!! I stumbled upon this shirt tumblr and had to hunt it down. After a long search I found that it came from
Zara
, but it was no where to be found on their website. So I turned to my good, old, friend eBay! I was bidding on one but paying more than I really wanted (and was currently outbid) when eBay showed me some suggestions based on other things I had recently viewed. Just my luck - one of the things they recommended was the same shirt from another seller, buy it now and at a way cheaper price.
YES!
It was destiny, clearly.
The print on the shirt is amazing but this thing is seriously poorly designed. Who in the world goes "you know what we need to make? a shirt that buttons up the back!" NO, not a great idea. It's so awkward to button. Also, the arm holes are a little tight. They did seem to stretch out through out the day though. All in all, I'm still really stoked about the shirt - that's how much I love the print. I'd even buy a second one if there was a similar print or another colorway (I actually think there is too!)
Another thing!
These tights are so amazing. I saw them in
Modcloth's new arrivals
and immediately bought them. Tights with the seam up the back are the cutest and having them striped is basically breaking the cuteness barrier. Best spur of the moment purchase ever! I hope they never ever rip.
Hope you're having a fabulous day!
xoxo