what i wore; birds and blue
Thursday, May 03, 2012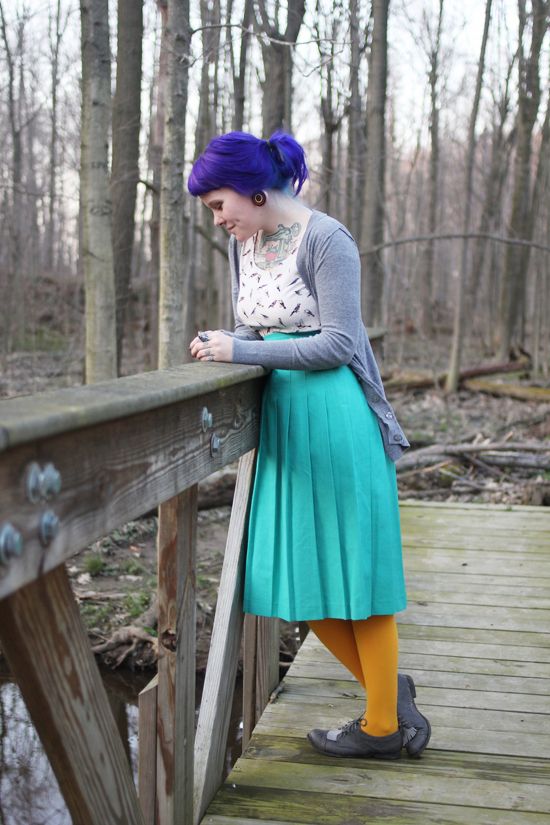 the details
sweater - thrifted
dress

(worn as a shirt)

-

c/o

Romwe
skirt - thrifted
If there is one thing I've learned about dressing myself from other bloggers it's that when a dress is too short you can tuck it into a skirt and
TA-DAAAA
you've got yourself a new shirt. This particular dress was right on the verge of being too short. It would be fine if you plan on just standing around but I always worry about accidentally flashing people.
I actually have a story related to this too! One time I was out thrifting with my mom, I was wearing an almost too short dress. It was a decent length but while walking around and rubbing against my purse
(worn across my chest)
the dress had worn up and was exposing over half of my butt! I have no idea how long I'd been walking around like that before I noticed. So, I retired that dress to ones that I only wear around the house.
Here are the shoes I did the
DIY fringe
on a while back. I haven't taken the fringe off since I made it and they're still going strong. The fringe also rocketed these shoes up to one of my top three faves and top three most worn.
xoxo