weekly nail
Sunday, May 27, 2012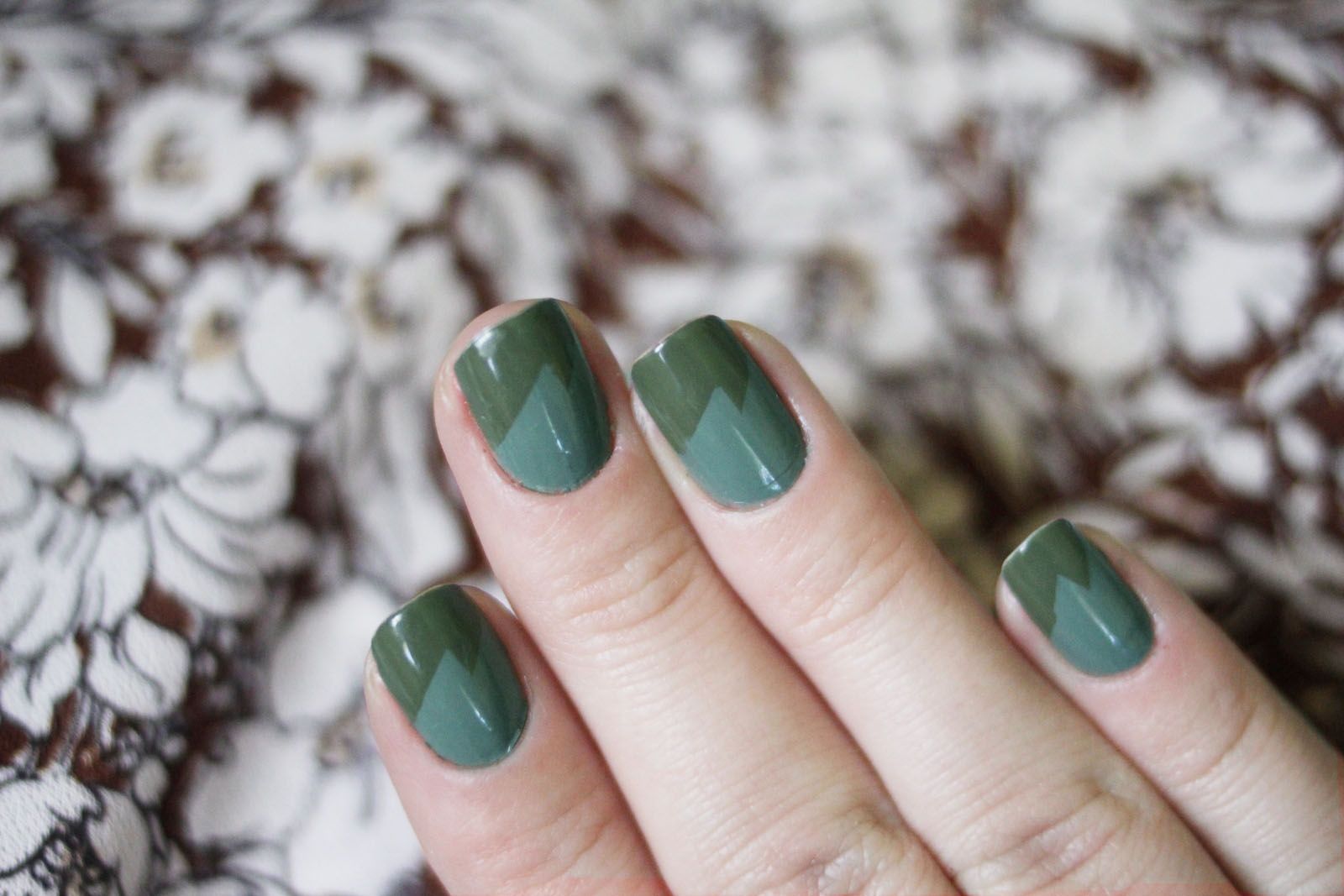 Supplies used;
L'Oreal Safari Chic
Zoya Dree
Seche Vite
as a top coat.
Nail stickers
(blogged about here // bought from here)
Still lovin' those nail stickers, clearly seeing as I haven't done any nail designs without since discovering them. I think this one might be my favorite, the little zig zags. It was definitely something I could do with tape but it's so much faster and easier with these.
The L'Oreal color was used as a base and then I applied the sticker and painted the Zoya color. As you might be able to tell it changed colors! It happens sometimes when painting colors on top of other colors but I really have the most problems with it happening when I'm using a shade of green. Sometimes it's really annoying but in this case I really ended up liking it.
Hope you're having an awesome weekend!
xoxo