weekly nail
Sunday, May 06, 2012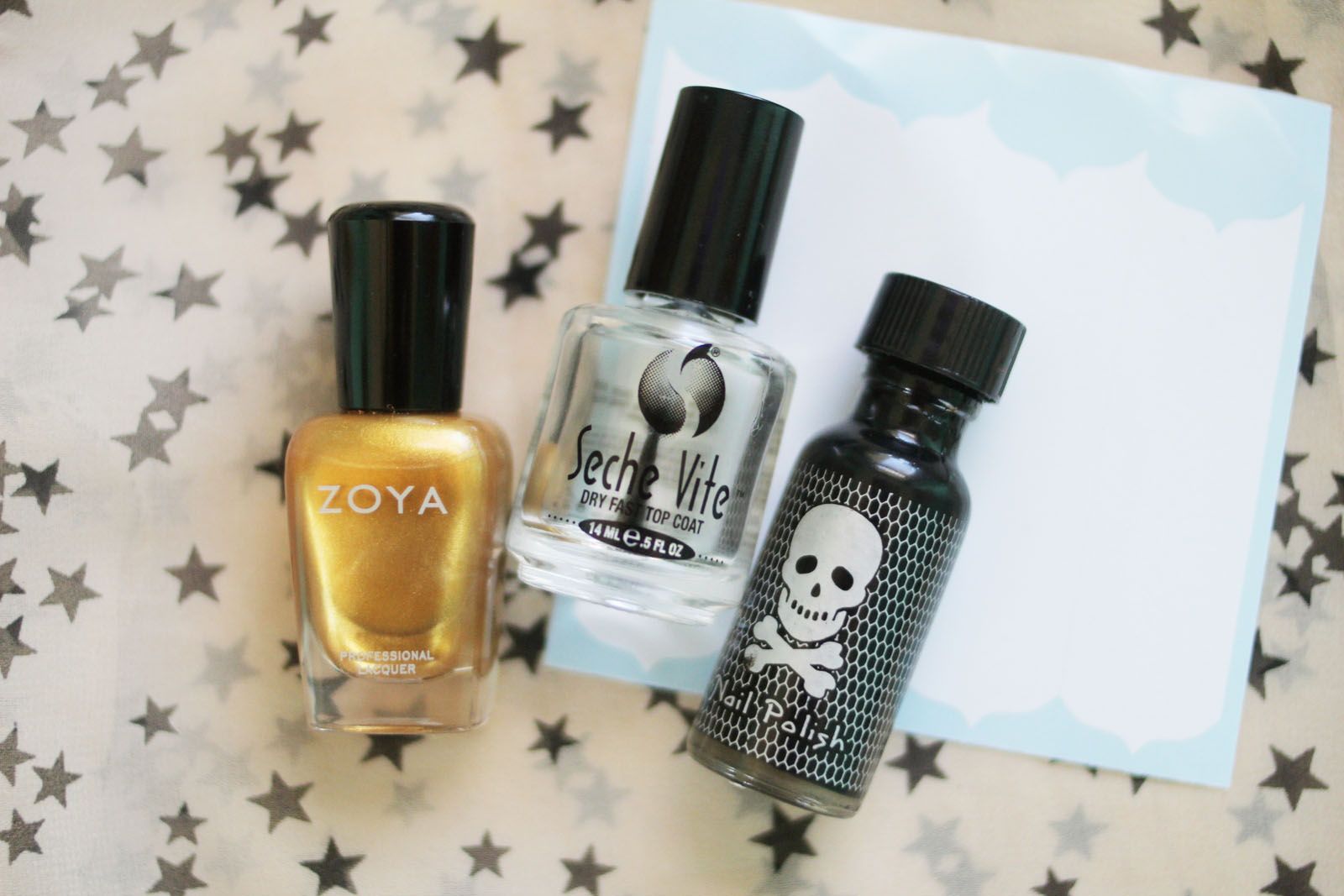 Supplies used:
Zoya Goldie
Hot Topic brand
Seche Vite
as a top coat
Nail stickers (blogged about
here
// bought from
here
)
I can't recommend
Zoya Goldie
highly enough. It's a fabulous polish. Zoya is possibly my favorite brand and Goldie is definitely my favorite polish from them. It applies so nice and, if you do it just right, in one coat!
(PS. I have a whole post coming soon-ish about my favorite polishes and why. I'm excited to share.)
I also, surprisingly, love
Hot Topic nail polish
. I've literally had this stuff for at least six years and it's still a great consistency.
If you're wondering why I was able to hang on to and not use up a nail polish in six years it's because in high school I bought a bunch of them because black nails were totally the coolest. Then all of a sudden I got bit by the color bug and thought black nail polish was really boring.
Aaaaanyways for $2.99 I think Hot Topic nail polish is pretty darn amazing. When I finally run out of black I'll be buying it again. I didn't realize how hard it was to find a black nail polish that covered in one coat and this one certainly does.
I think this is my favorite shaped nail stickers. Buuuut don't hold me to that because I know next time I do my nails with another sticker I'll say "Oh my gosh, this is like my favorite everrrrr!" It's just such a great shape. Doesn't the sticker itself kind of look like owl eyebrows? Hah!!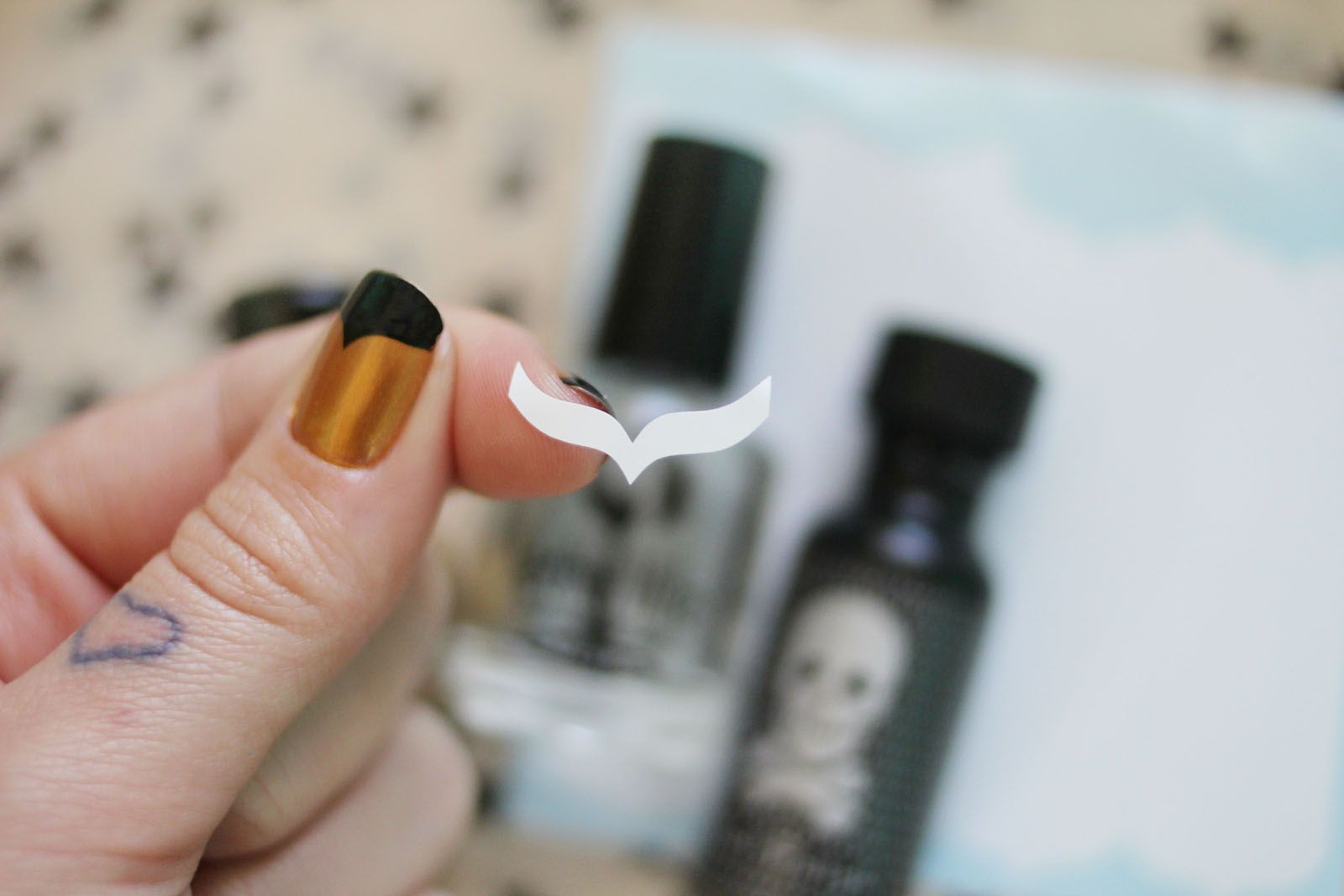 xoxo