pawsitively melting
Saturday, May 12, 2012
Two weeks ago my parents, Kevin and I were out driving around looking for somewhere to take a hike
(We get together once or twice a week to hang out, it's the best!)
when we drove by a sign that said "Great Dane Puppies for sale" We're a family of Great Dane lovers and back in February the family dog, also a Great Dane, passed away so they've been on a hunt for a new friend. We stopped in and visited with all the puppies. It was heaven. There were so many of them and they were so sweet and friendly. We got the people's phone number, and my mom told them we'd call them if we were interested. Almost immediately after getting the car my dad admitted he really wanted to get one, but wanted to call and make an offer instead of doing it right on the spot. Long story short - we called, they accepted, we drove back and picked up my dad's choice, a little black and white male.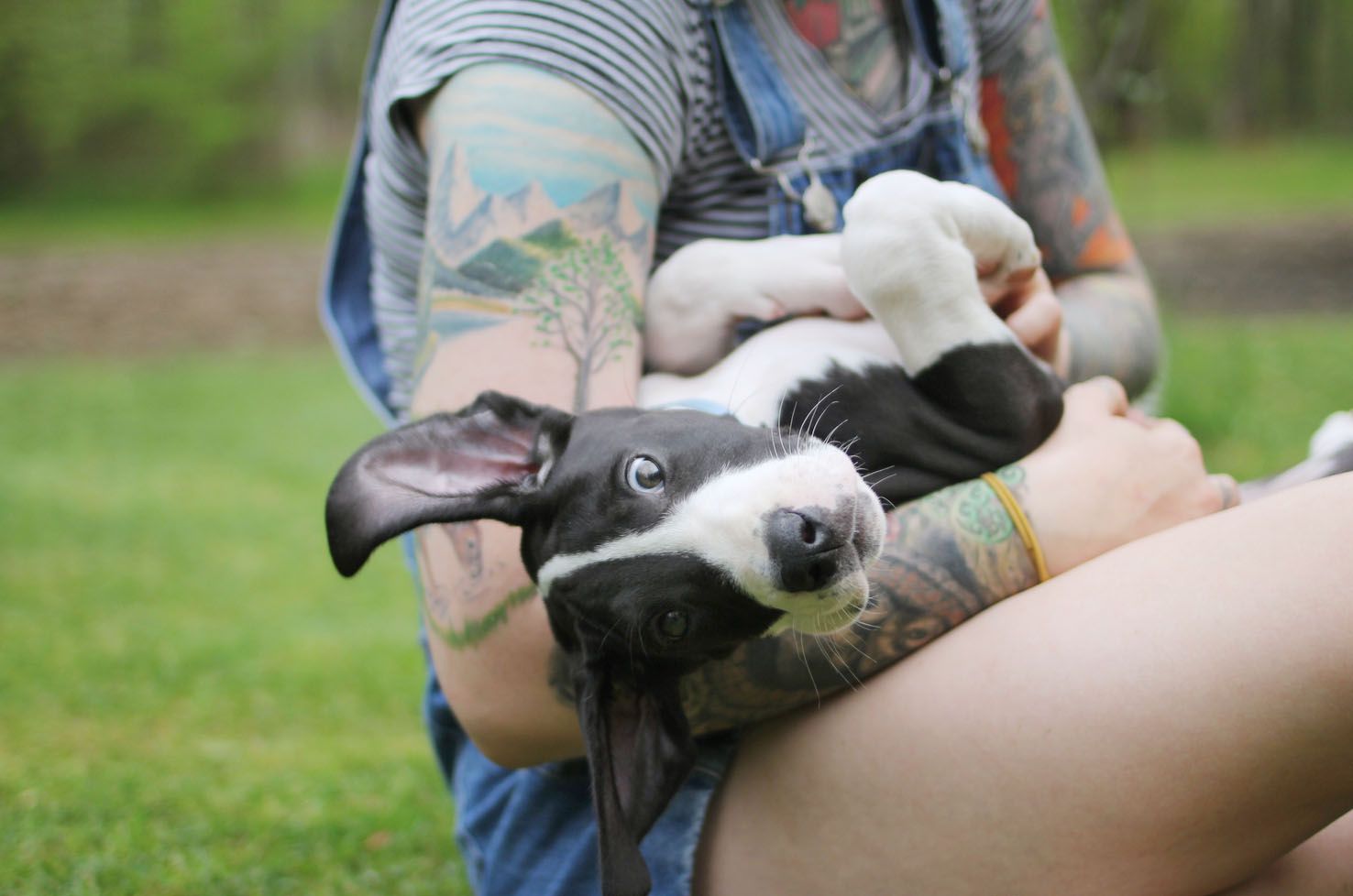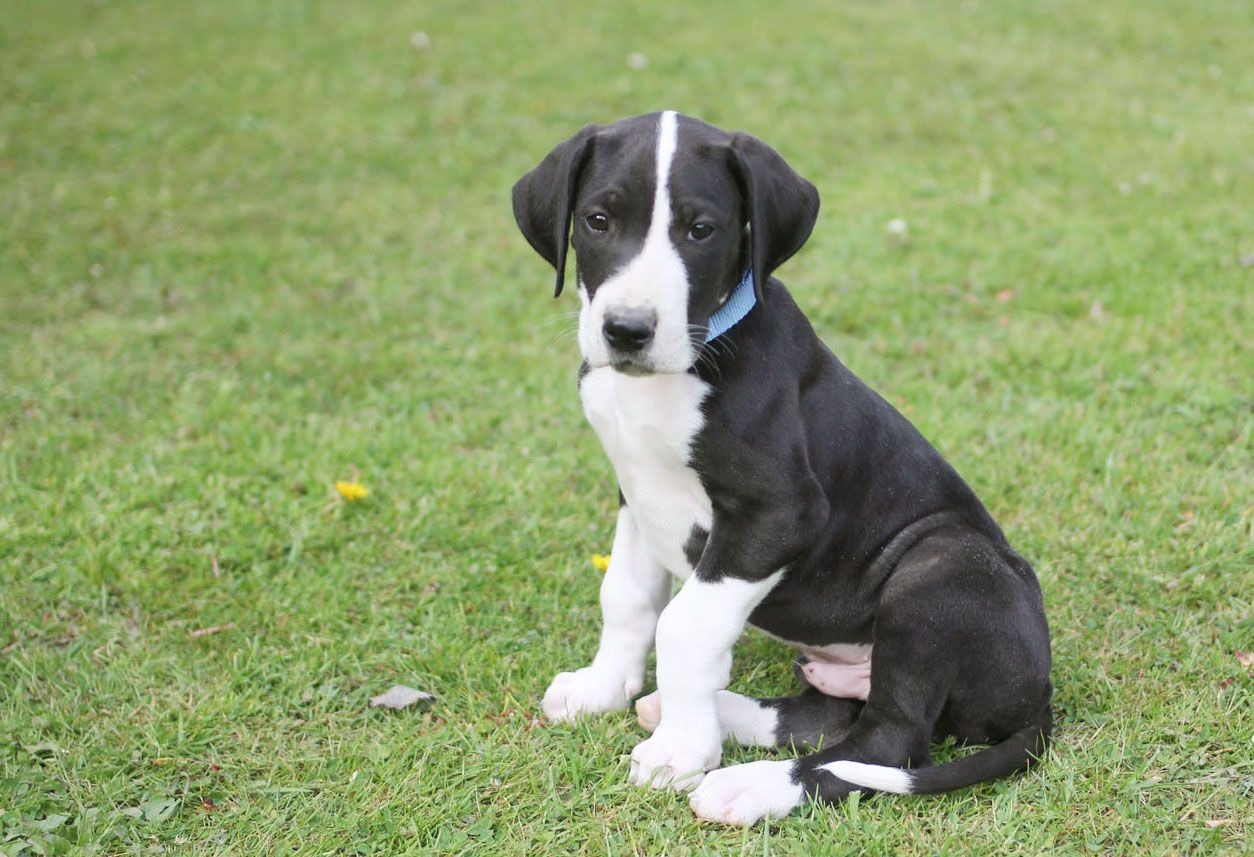 My mom named him Crum, which was my grandpa's nickname when he was young. He's basically the cutest thing ever. I'm excited to watch this little pup turn into an oversized dog who still thinks he's a lap dog. Right now this little guy is into playing hard and then cuddling even harder. I hope he never grows out of wanting to be held, I love snuggling with big dogs.
I love that my parents have a puppy because it's like when someone has a baby
(or even young kids)
and you have
SO
much fun playing with them all day but you're really glad when you can go home without them and not have to worry about cleaning pee off the carpet!
Haha!
Hope you're having a fabulous Saturday!
xoxo