I recently cleaned out my
nail polish collection
and gave all the colors I don't wear away. I had just about every color you could imagine but the problem was that a lot of them weren't quality polishes. It doesn't matter how gorgeous a color is if it takes 5 coats to achieve that color and then takes an hour to dry.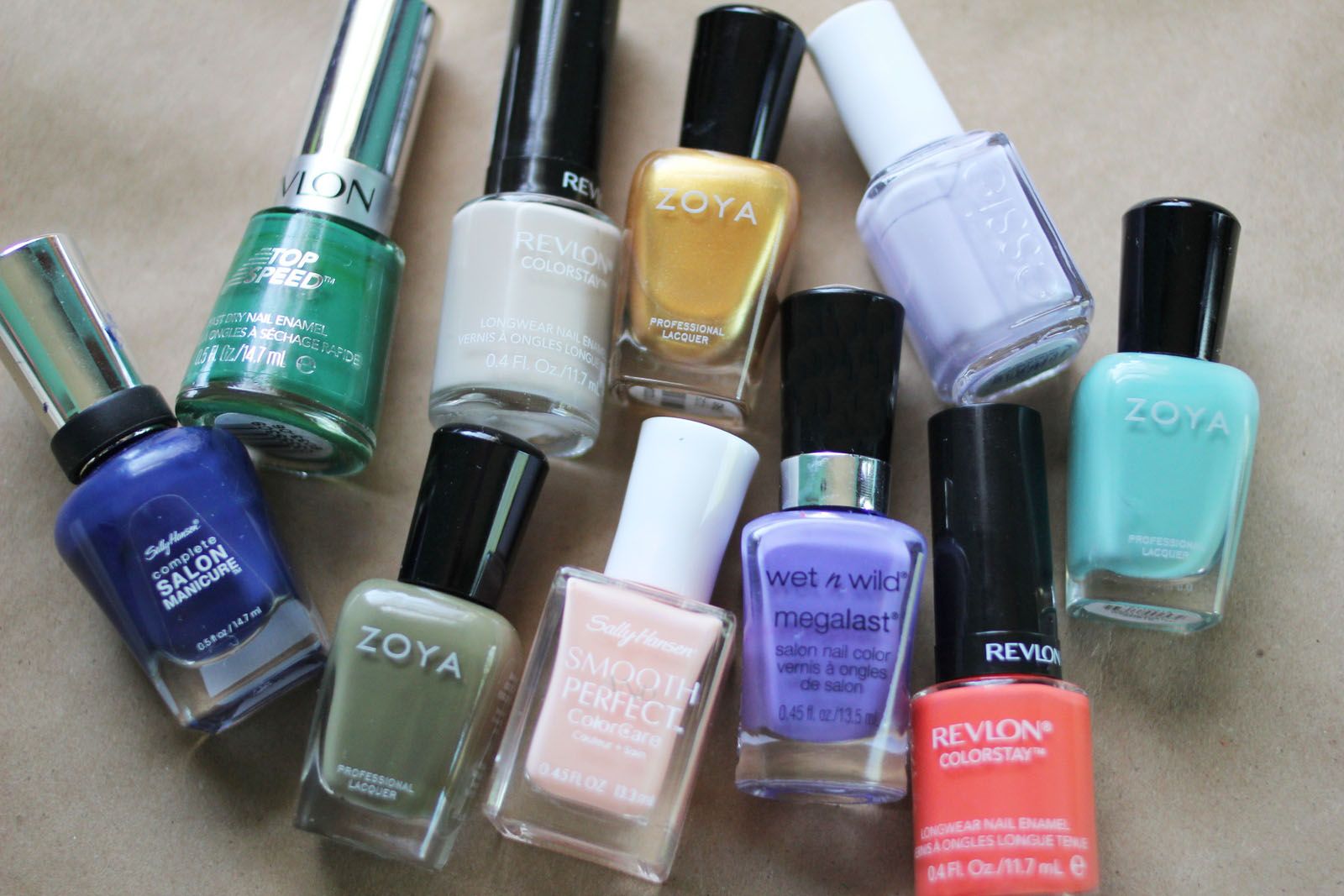 Today I thought I would share my top 10 favorite nail polishes. These ten are some of my favorites not just because they are beautiful colors but because they're great polishes that I highly recommend! They all have great consistency, dry fast and generally only need two coats for nice, full coverage. They're colors I find myself grabbing from the rack over and over again because I know I can rely on them.
In the photo below you can see each of the colors on my nails
(sorry about the awkward hand position, it's kind of hard to hold your hands so you can see all ten fingers in a picture.)
Each polish has two coats and then a coat of
Seche Vite
to give it some shine and to make sure they don't chip.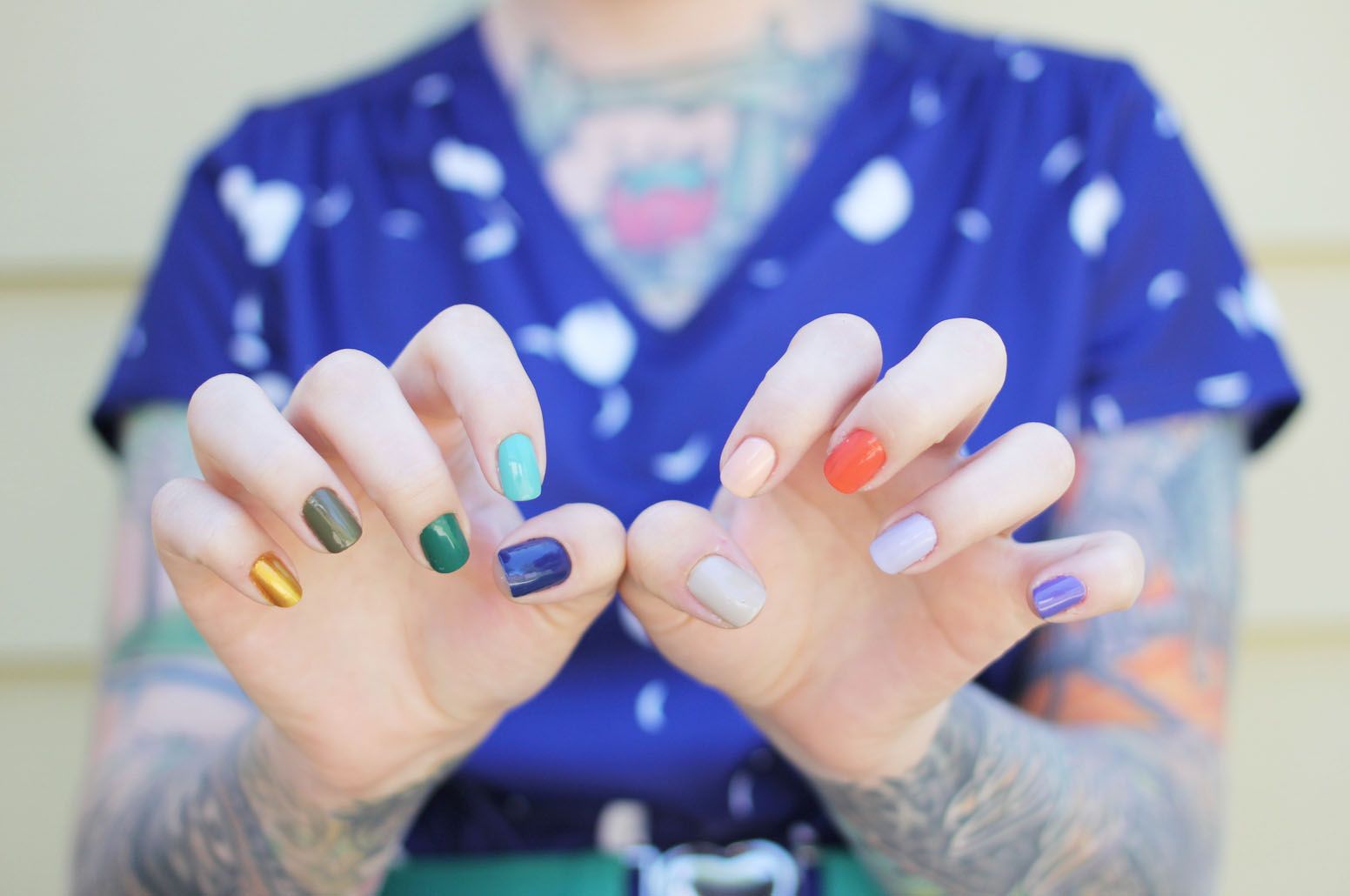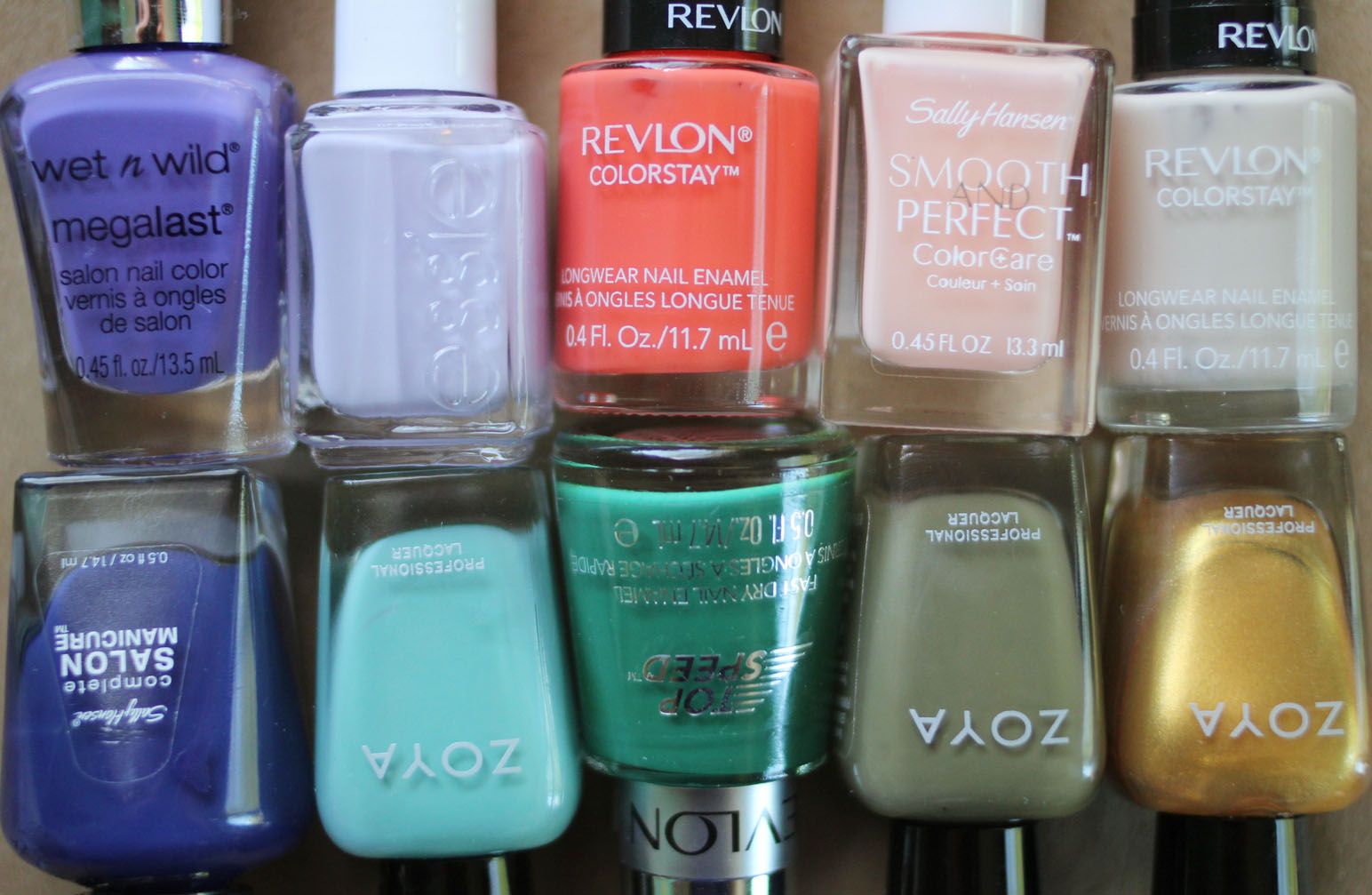 Top row - left to right;
Wet n Wild - On a Trip
Essie - Lilacism
Revlon - Marmalade
Sally Hansen - Sorbet
Revlon - Bare Bones
Bottom row - left to right;
Sally Hansen - Thinking Of Blue
Zoya - Wednesday
Revlon - Emerald
Zoya - Dree
Zoya - Goldie
What are some of your favorite polishes
- not only because they're pretty colors but because they're great polishes?
xoxo