what I wore - little black dress
Monday, April 30, 2012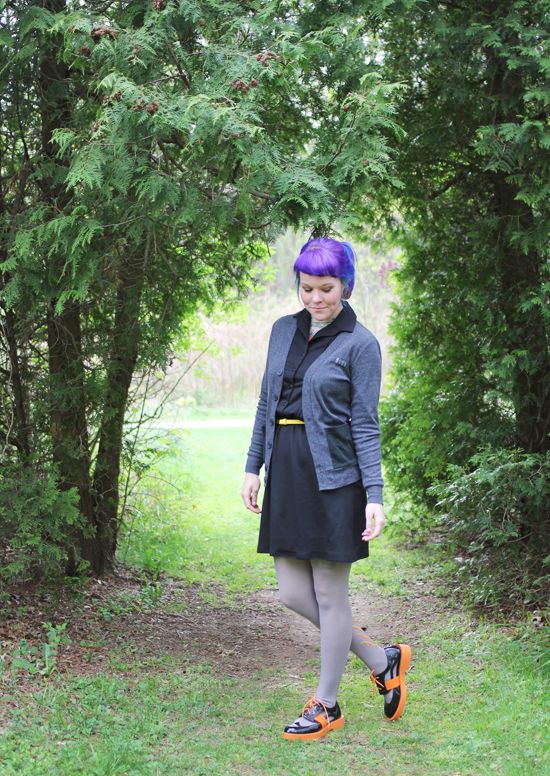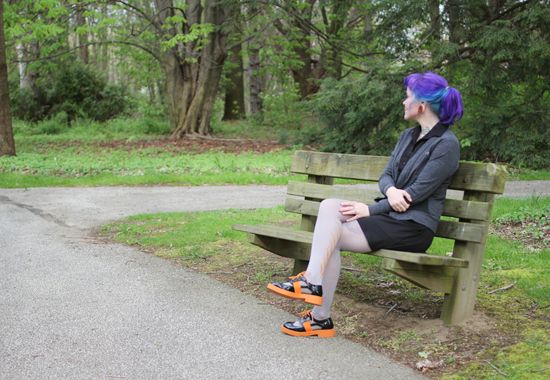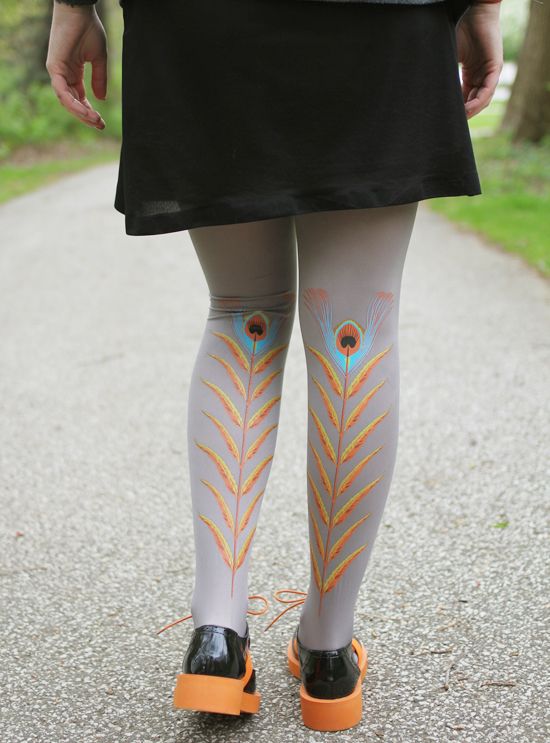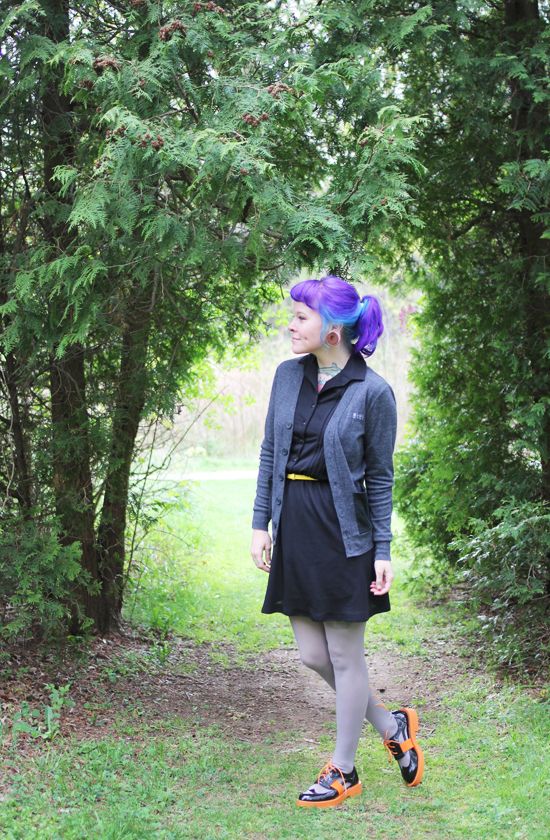 the details
dress - thrifted then altered
sweater -
c/o
Glamour Kills
(last year, it's currently on sale now!)
belt -
came with another dress
(from Target)
How amazing are these shoes?! I love shoes with cut outs and I definitely don't own enough orange. My wardrobe consists of mostly blues, purples and the like
(seriously, over half of my dress collection is blue!)
So orange is a nice challenge for me, I really had no idea what to wear them with other than a plain black dress. I think they'll look really great with a some of those sheer polka dotted socks I can't get enough of, a pair of shorts and a solid colored shirt. I can't wait to wear these all summer long.
Can I just talk about how much I love my hair right now? I get bored with blue and purple sometimes. It seems weird that I could get bored with such bright, fun hair but something about seeing it every day, seeing it when it's not done up all nice, having it not match things on a daily basis bothers me. But there is just something that keeps me buying the same colored dye and doing those darn colors over and over again. When I see pictures like these where the colors just look amazing I can't help but think "Yes, that
was
a good choice!". Sometime later this year I would like to venture back into other colors - red, orange, yellow, etc - but for now blue and purple have a rein on me!
While taking these pictures Kevin and I found a new trail to explore and take pictures on. It was kind of windy and cold out so there wasn't very many people at the park but I'm hoping that these trails stay empty and abandoned all year long so I can use them whenever I want without being watched. It has a magical looking entrance made from an opening between some trees. I love it.
Hope you're having an amazing Monday!
xoxo