what I wore; colorblocking like a champ!
Monday, April 09, 2012
the details
dress - thrifted
belt - thrifted
Can I just complain a little bit before before I gush about my outfit? I don't complain much so I think it's fine right now. Okay, well, you know how my camera is currently sent into the Canon repair center and I'm using a back up camera
(a lower model from before I upgraded)
? Well it was so super duper frustrating to get these pictures. Kevin and I were having the worst time trying to get the settings perfect. It was like everything I was used with my camera to was completely different on this one. We spent so long trying to find an area that wasn't awkwardly lit. Finally we found one that was smack dab in the middle of the park where people were walking by. If you've been reading for any amount of time you probably know I am the shyest person ever so getting my picture taken in front of anyone is a challenge, let alone people who literally stopped and stared. I was super determined to get pictures so I managed to stand there loud and proud while Kevin snapped away.
YES! GO ME!
Moral of the story? Get really mad, to the point where you don't care that people are watching you and you'll be able to take pictures in public! Haha!
Nooooow, the good stuff!
THESE SHOES
. Modcloth recently released a
vintage reserve footwear collection
sourced from the original stock of shoe store owner Joseph La Rose. The shoes have never been sold to the public and have never been worn. I was, of course, super stoked to get my hands on a pair.
This pair
was definitely calling my name, I cannot resist a real colorful pair of kicks
(yep, I just called shoes kicks - that's a first ...and last)
. I couldn't have been more excited about them... until they got here and I saw how they were packaged....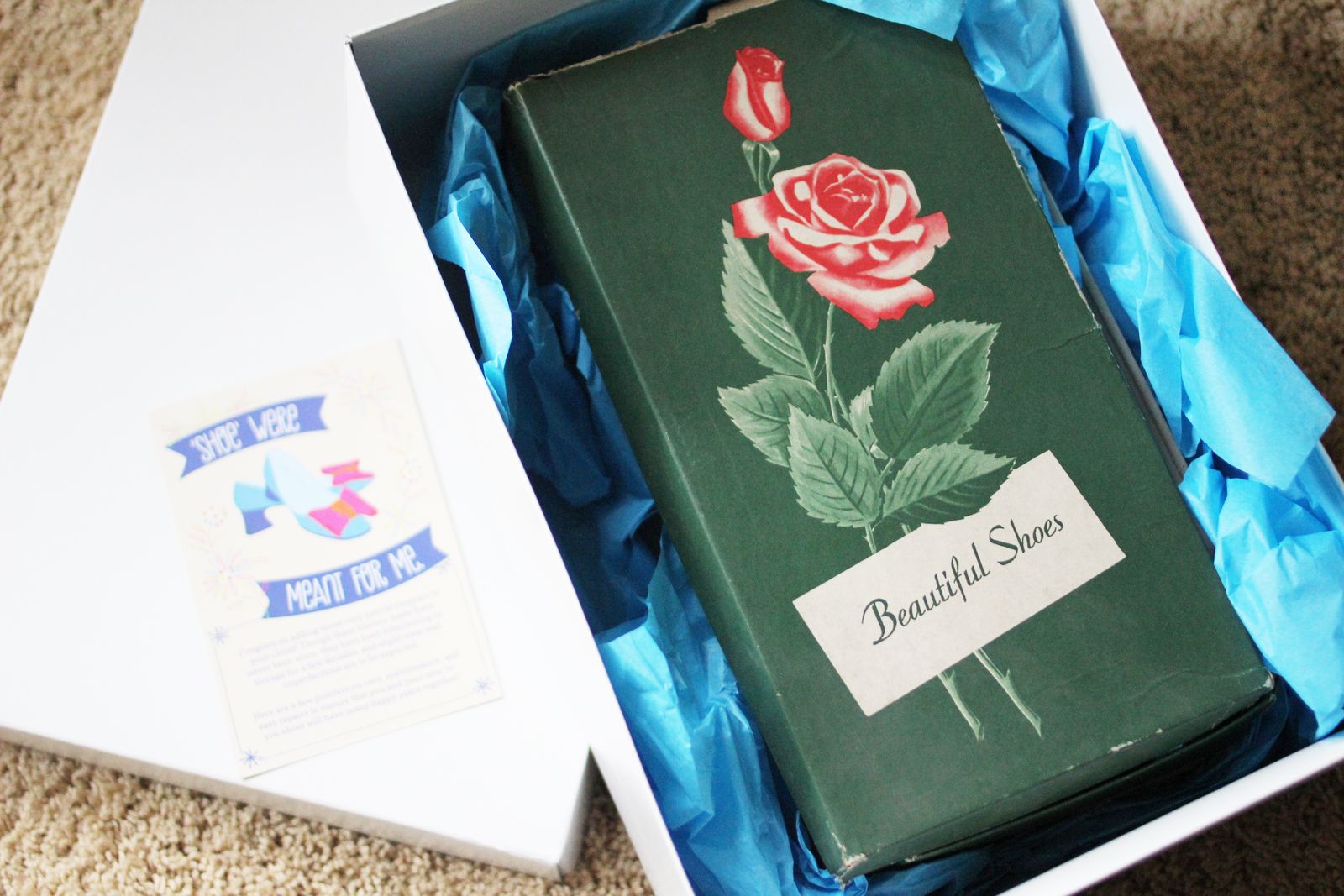 In the original box
(which was inside of another box to keep it safe)
. Isn't that so charming?! I think this might be the first pair of shoes ever that I keep in the box when I'm not wearing because there is just no way I could throw away that box.
And we'll end with a jumping picture, because you best believe I was really happy to finally be done taking pictures.
Hope you're having a wonderful day!
xoxo