What I wore; cat shirt and flatforms
Thursday, April 12, 2012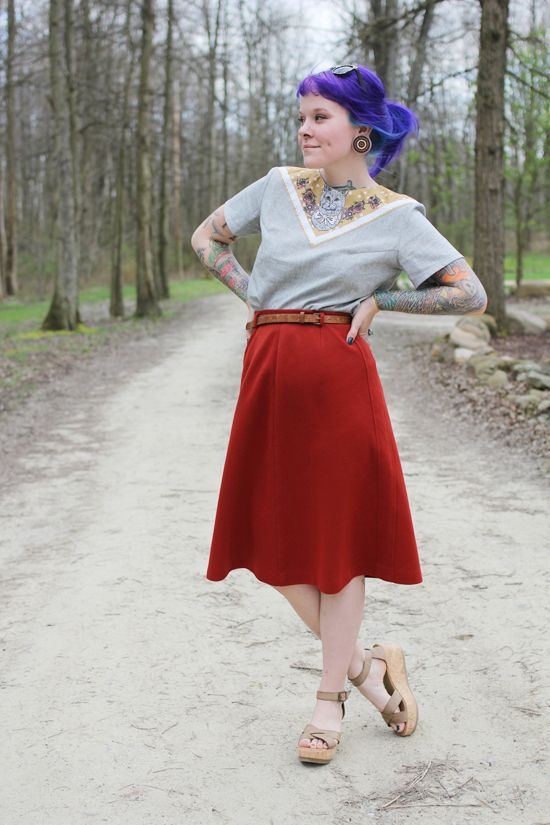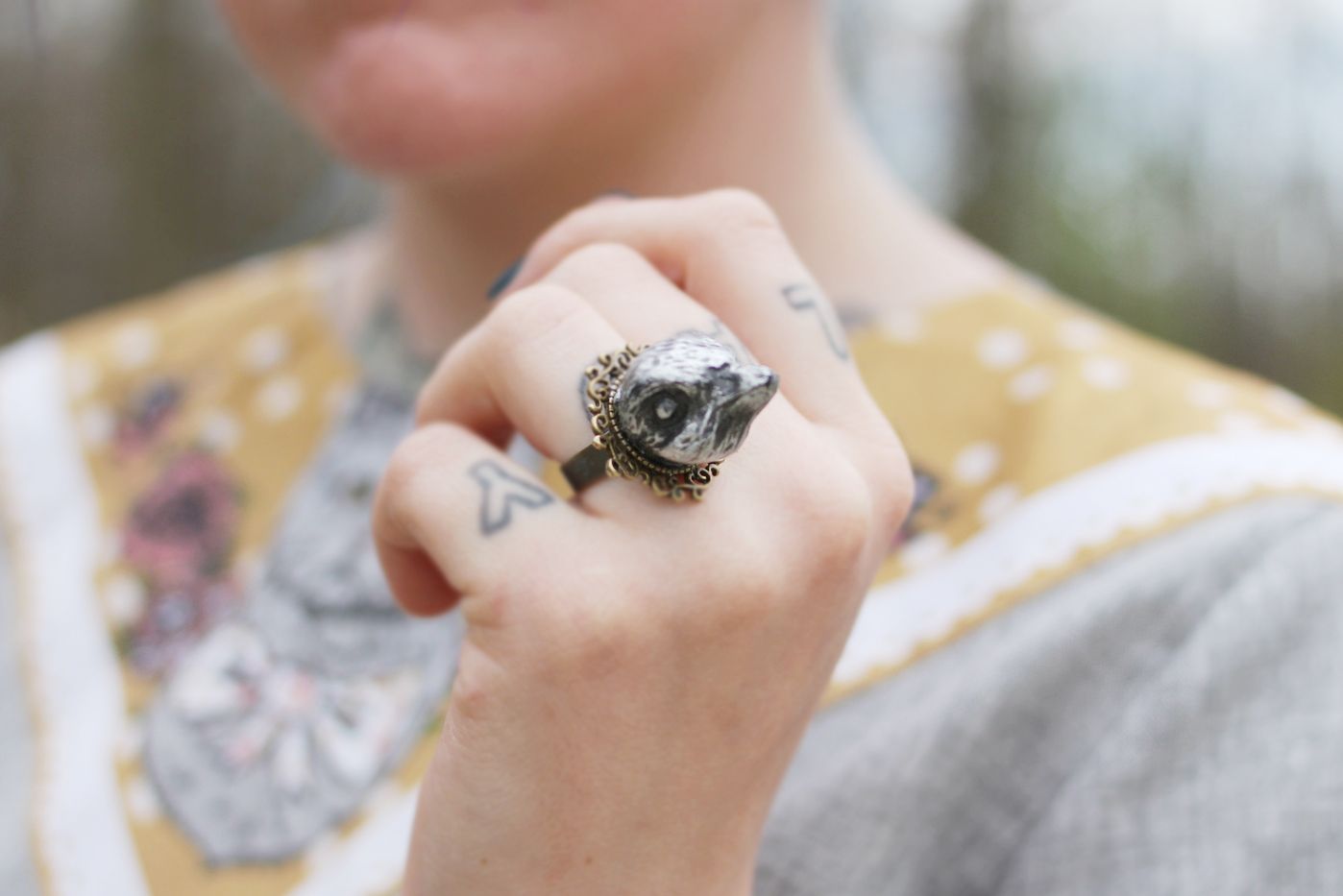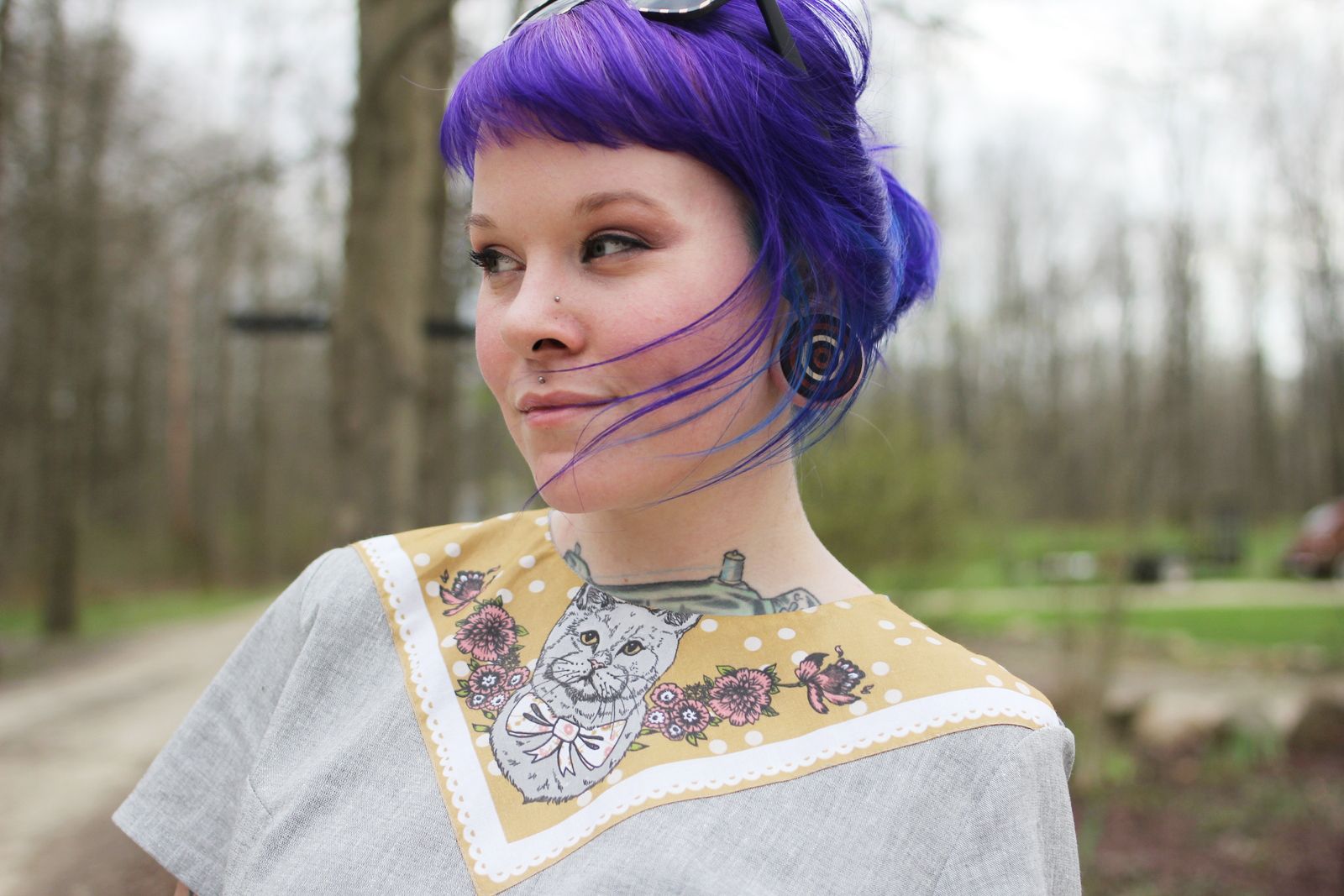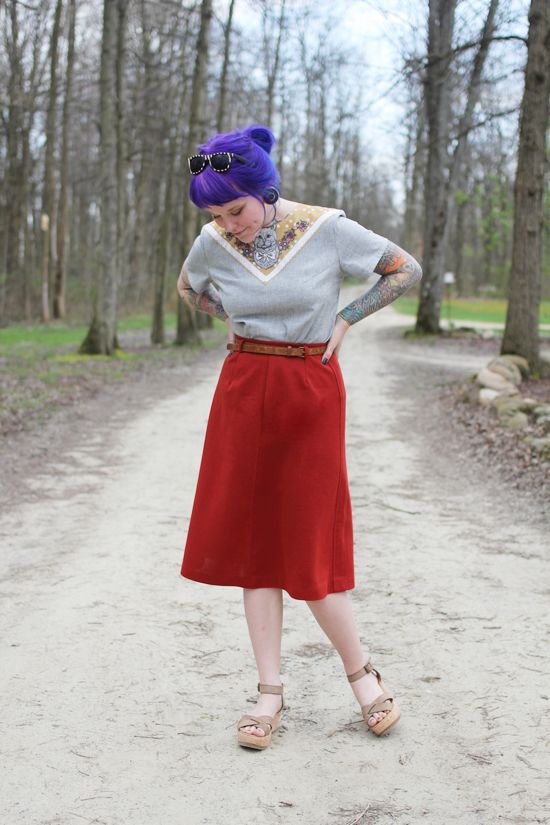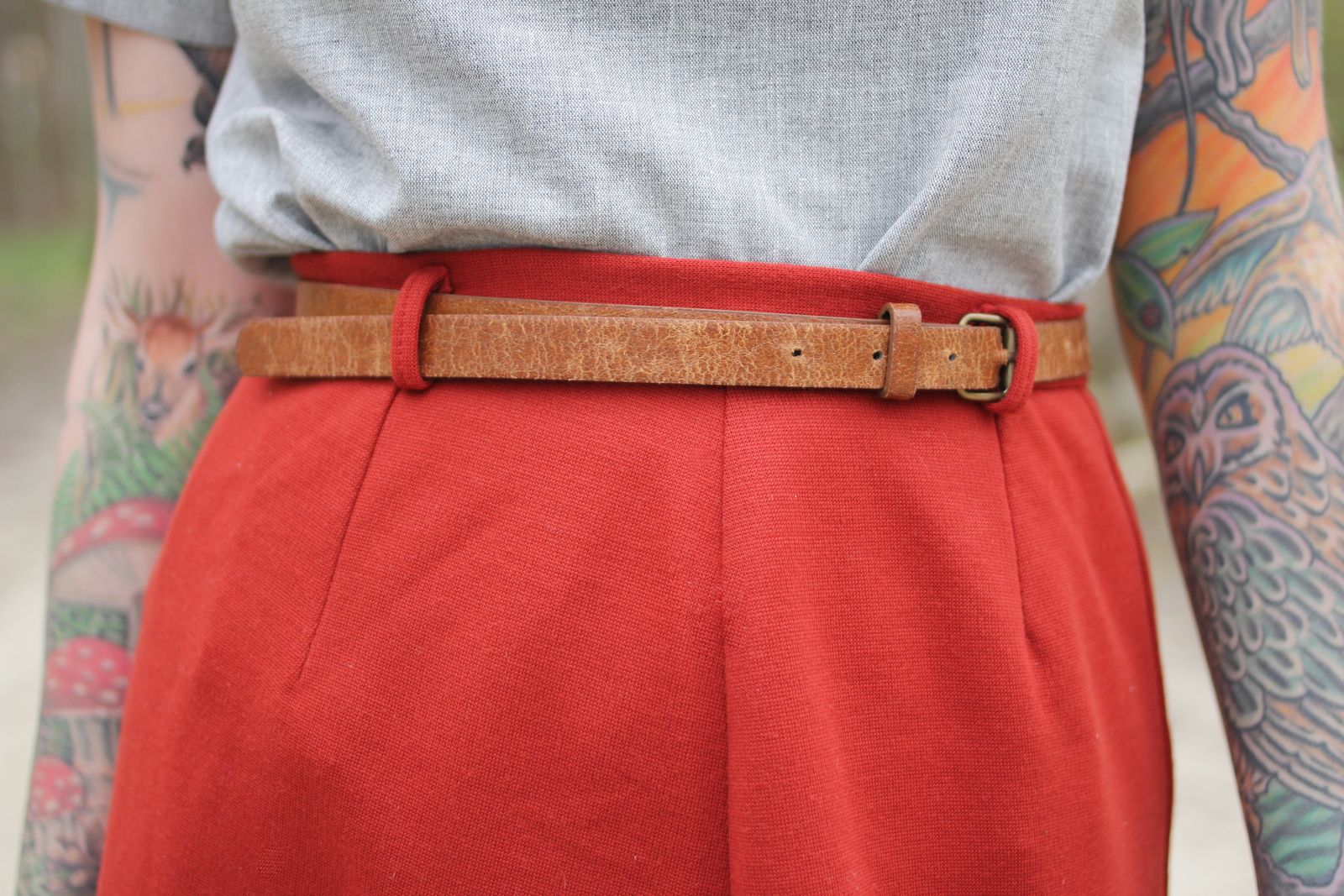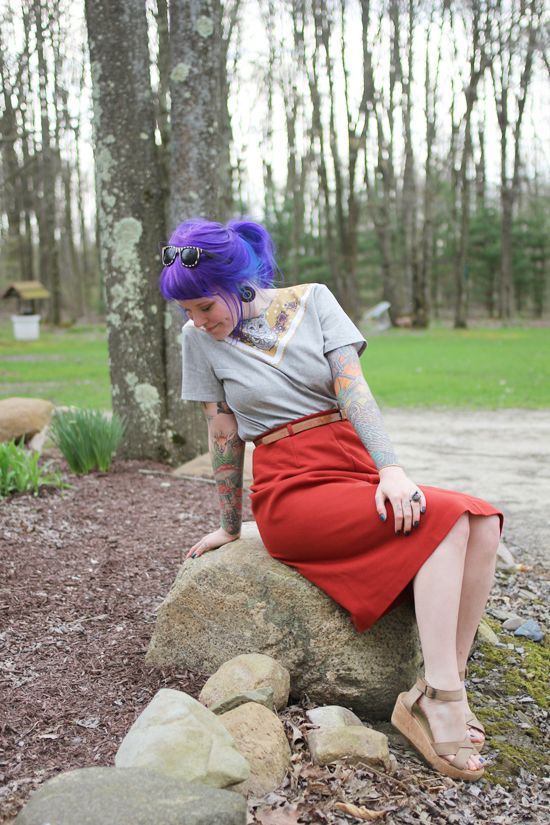 the details
skirt - thrifted / vintage
belt - thrifted
Not even sure where to start with this outfit. I love every piece right down to the belt. The shirt - it's amazing. Once you get past the really amazing kitty you can look at the downright perfect quality of this handmade shirt. (
Yana
, you are AMAZING) I was going to compare it to something from the store but then I realized that's probably an insult since even a novice could spot the shoddy craftsmanship in store bought clothing. Color me impressed!
Also,
these shoes
! LOVE THEM. They're now officially my second favorite pair of shoes from Blowfish.
(Number one being the junction shoes, I wear them all the time!)
I'm not very comfortable in shoes that give me any sort of height. I'm 5'7" and while that's not really all that tall, I don't like sticking out anymore than I already do
(thanks purple hair and tattoos!)
But there is just something about these shoes that I can't resist! They're really comfortable and I can jump in them, which is clearly a must!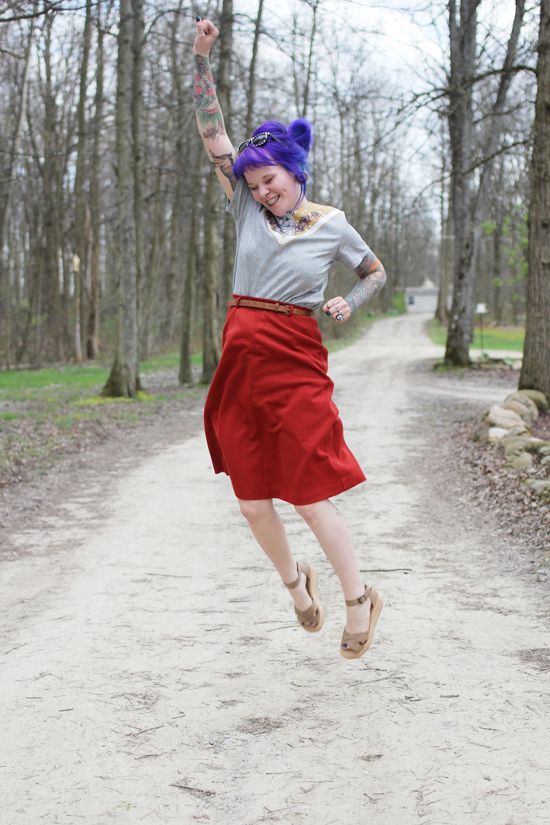 Hope you're having a fabulous day!
xoxo