what I wore; blue skirt
Monday, April 16, 2012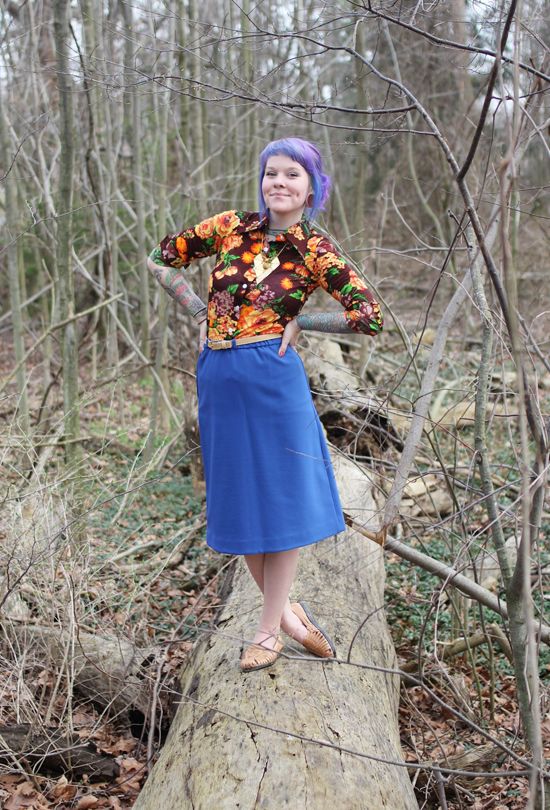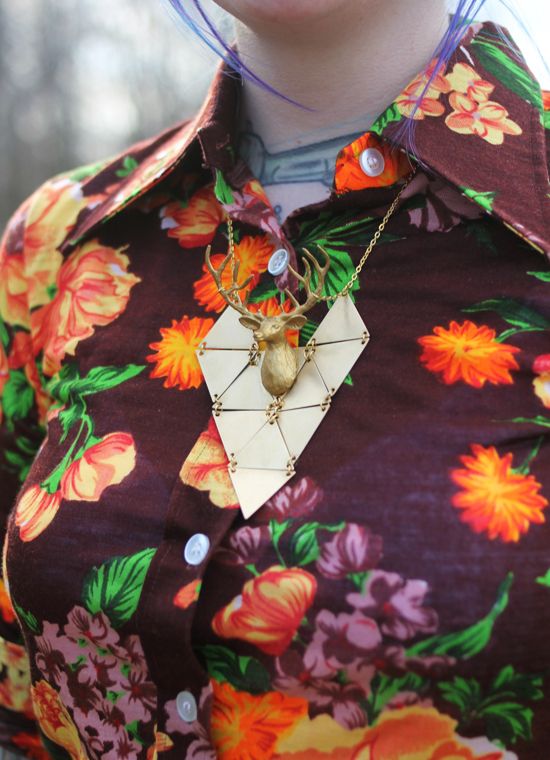 the details
shirt - thrifted / vintage
skirt - thrifted / vintage
shoes - thrifted / vintage
I'm still obsessed with skirt and shirt combos. Around two weeks ago my mom and I went thrifting and I came home with at least 6 vintage skirts to fuel this obsession. Also, I am clearly in love with ridiculous vintage shirts. This one was on the border of "Is it tacky like a Hawaiian shirt? Or is it tacky like outrageous vintage clothing?" I obviously thought it leaned a little more towards outrageous vintage clothing because I would have passed otherwise. A Hawaiian shirt is not me!
I know you saw a ring from
Sea of Bees
in my
last outfit post
and you'll definitely be seeing more of it. I absolutely love Stephanie's designs and I am so excited to be working with her right now. I just about screamed when I opened the package and saw
this gorgeous necklace
. I love big statement pieces and this one is no exception.
Hope you're having a great Monday!
xoxo