what I wore; black, white and sheer
Wednesday, April 11, 2012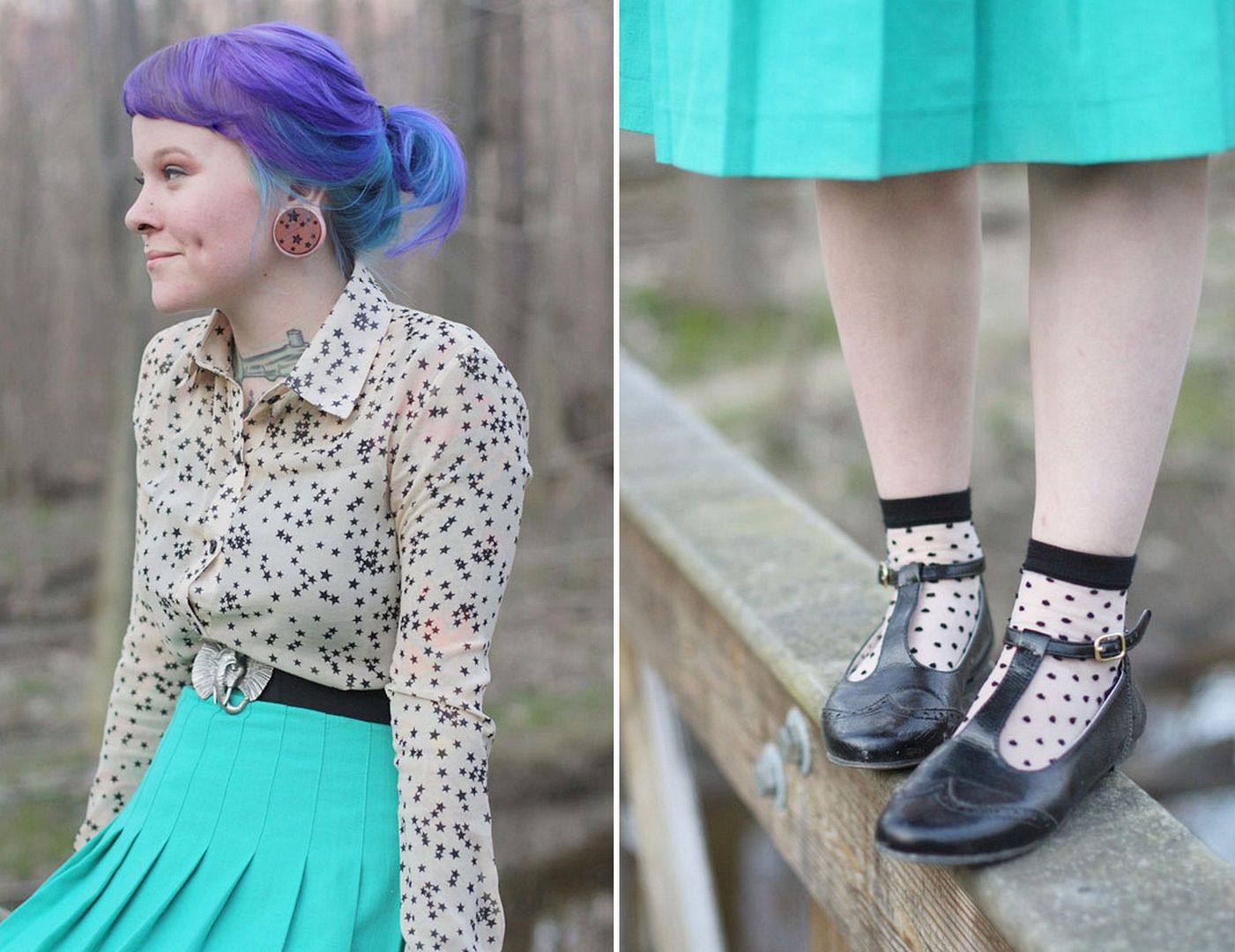 the details
skirt - thrifted / vintage
ring - handmade by me
Aren't these sheer socks the best? In the summer time I always have a really hard time figuring out what to wear on my feet since it's too warm for tights and all my socks aren't very fancy and look strange
(at least to me)
with dresses but these will be perfect. They're super cute, really thin and breathable and will be perfect to wear with dresses and skirts all summer long.
Not that I really need to be worrying about that right now, it's pretty chilly out. I'm still upset that the weather teased us like that. Giving us a few 80 degree days and now we're back in the low 40's. It's also like in those few really hot days I forgot how to dress for the cooler weather and have been picking out all the wrong outfits. I am so ready to just wear a dress - no cardigan, no layering.
Did you notice what my ring was?! Teeth! I finally got a tooth ring and couldn't be happier because I made the thing! I bought a base on esty and filed down some ceramic teeth I had bought from ebay a while back to put in it. I'll post better pictures of it another post soon.
It certainly is becoming a habit to end with a jumping picture and this little habit won't be ending today...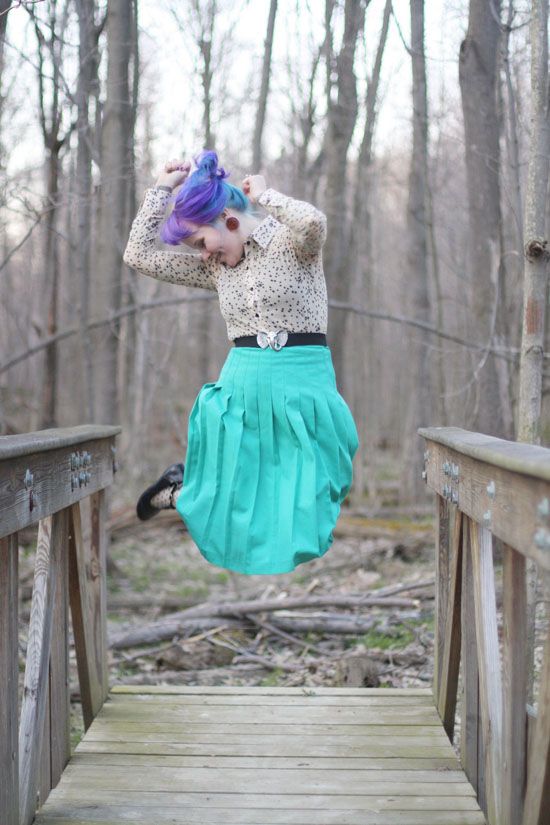 xoxo
PS.
Stop back a little later today for a chance to win your own shoes from
B.A.I.T.
*PPS.
As always, you can use rep code: DAINTYSQ for 20% your first order from
Omerica Organic
. I don't think it's far fetched to say that they're my favorite company ever. I've literally been buying for years and years!