Weekly Nail
Sunday, April 22, 2012
This week's weekly nail are not two colors I would normally put together but they're both polishes I've picked up recently and I was itching to try them both out. I'm like that a lot actually. I've been know to take the tags off things I buy and immediately put them on in the car. I tend to get overly excited about purchases. But that's neither here nor there...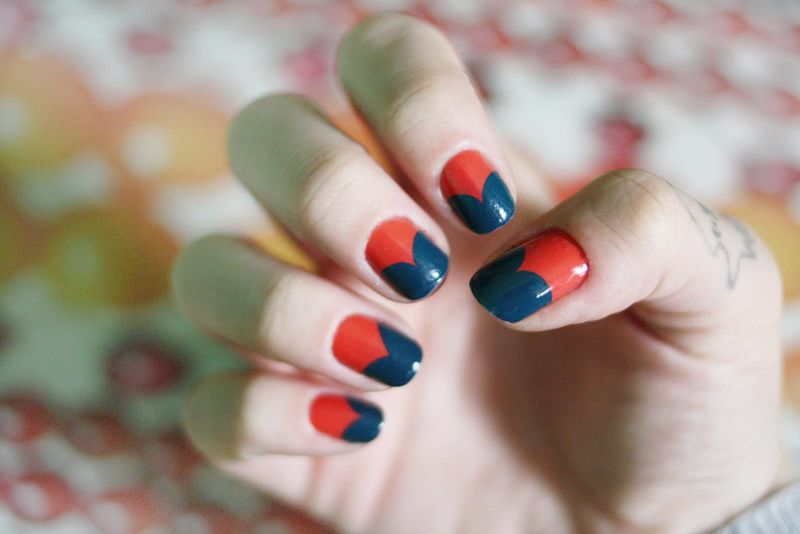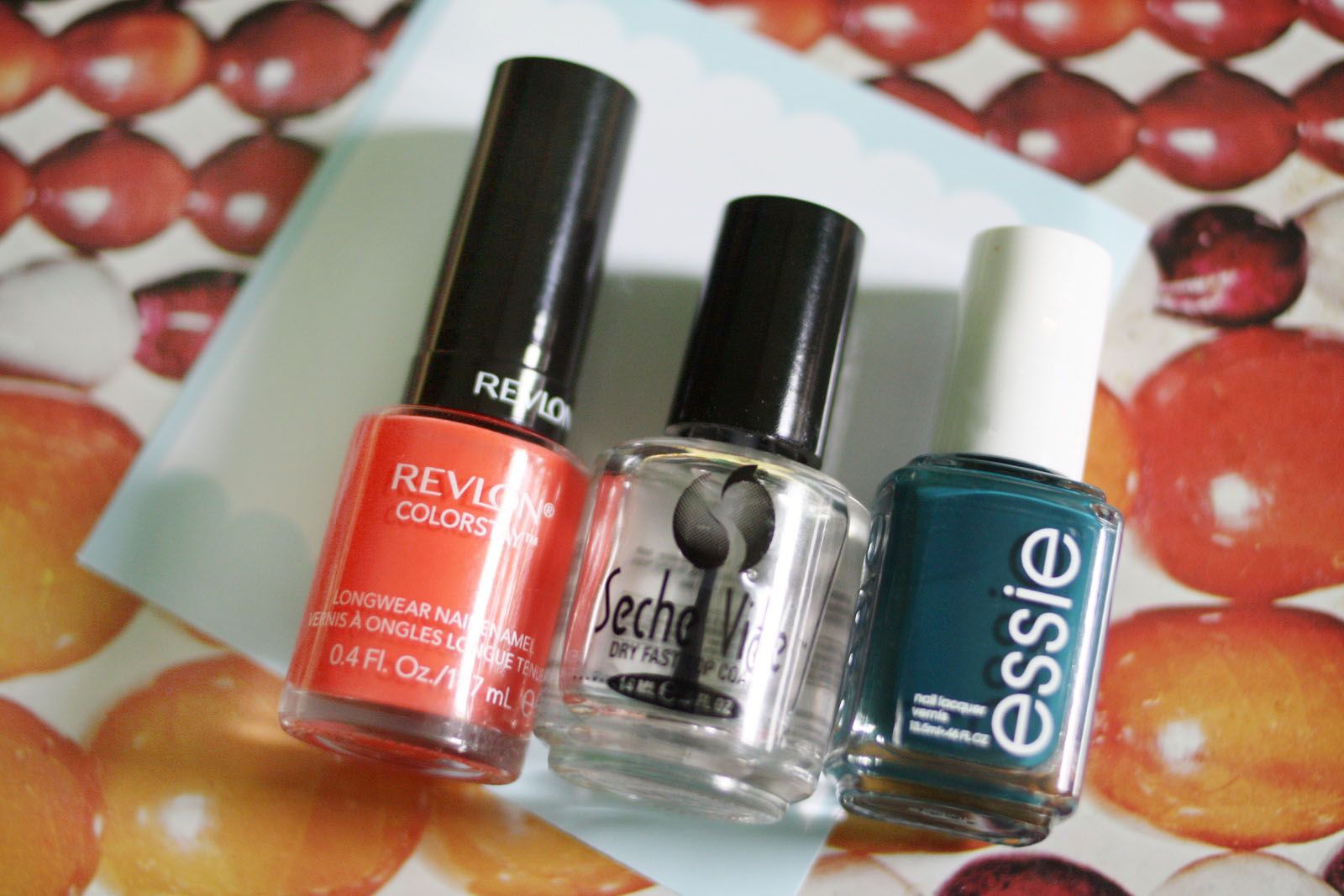 Supplies used;
Revlon Colorstay Marmalade
Essie Go Overboard
Seche Vite as top coat
Nail Stickers
Okay first - nail stickers. I'm not talking about the paper
reinforcement stickers
(although this is a design you could make with those)
these are different and I 100% plan on doing a really informative post on these babies really soon
(as in sometime this coming week)
. So stay tuned
(that's so awkward when bloggers say that, isn't is?!)
I'm so excited to share! These are one of my favorite purchases in a loooong time and if you don't already use something just like them you're going to love me for introducing you!
I am loving Revlon nail polish. I'm actually only two more nail polish qualified than
the last time I said that
(bringing the number I own to three)
but I am seriously impressed. I love the way this stuff applies. It's so smooth and despite the fact this particular color looks so much different on and dried than in the bottle it just wiggled it's way into my favorite polishes.
Have a fabulous Sunday!
xoxo