Weekly Nail
Sunday, April 08, 2012
Whenever I paint each nail a different color I think of this article I read on some beauty blog a while back where they asked the readers to weigh in on what they thought about when people painted their nails all different colors. Nearly everyone that commented said it looked "immature" or like the person couldn't make up their mind. Someone even went as far as to say that they would never hire someone who had each nail painted a different color at the interview.
Ohhhkay.
Clearly my opinion is the opposite because it's basically my favorite thing to do ever.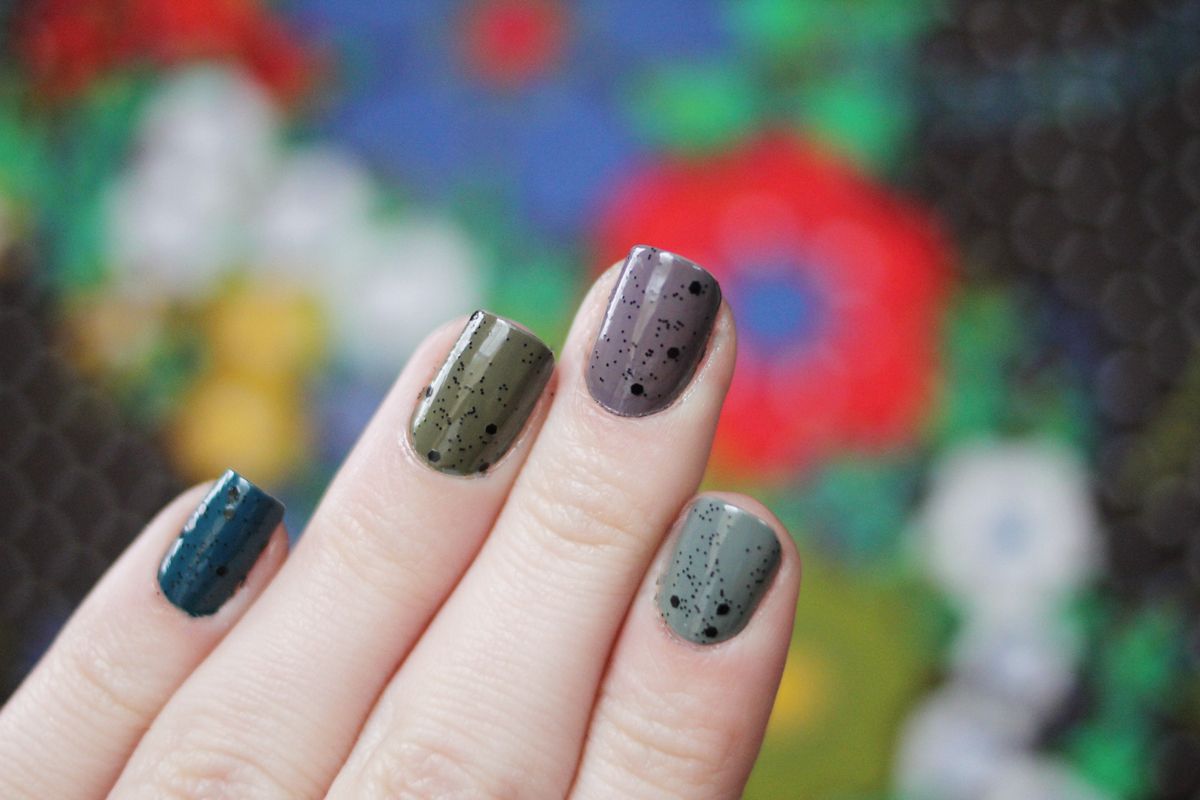 Supplies used;
OPI - A Taupe the Space Needle
L'Oreal - Safari Chic
Sally Hansen Insta-Dri - Slick Slate
Zoya - Dree
Essie - Go Overboard
Nubar - Black Polka Dot
I should mention that all of these colors are on top of the
L'Oreal Safari Chic
. I had originally painted my nails that color then decided against what I had planned and ended up just painting each one a different color and then adding the
Nubar glitter
on top.
And here's one more shot where you can see my thumb nail. The order the polishes are in in the photo above corresponds to the order they are on my fingers as show in the photo below, if you couldn't tell.
Hope you're having a fabulous Sunday!
xoxo