Weekly Nail
Sunday, April 01, 2012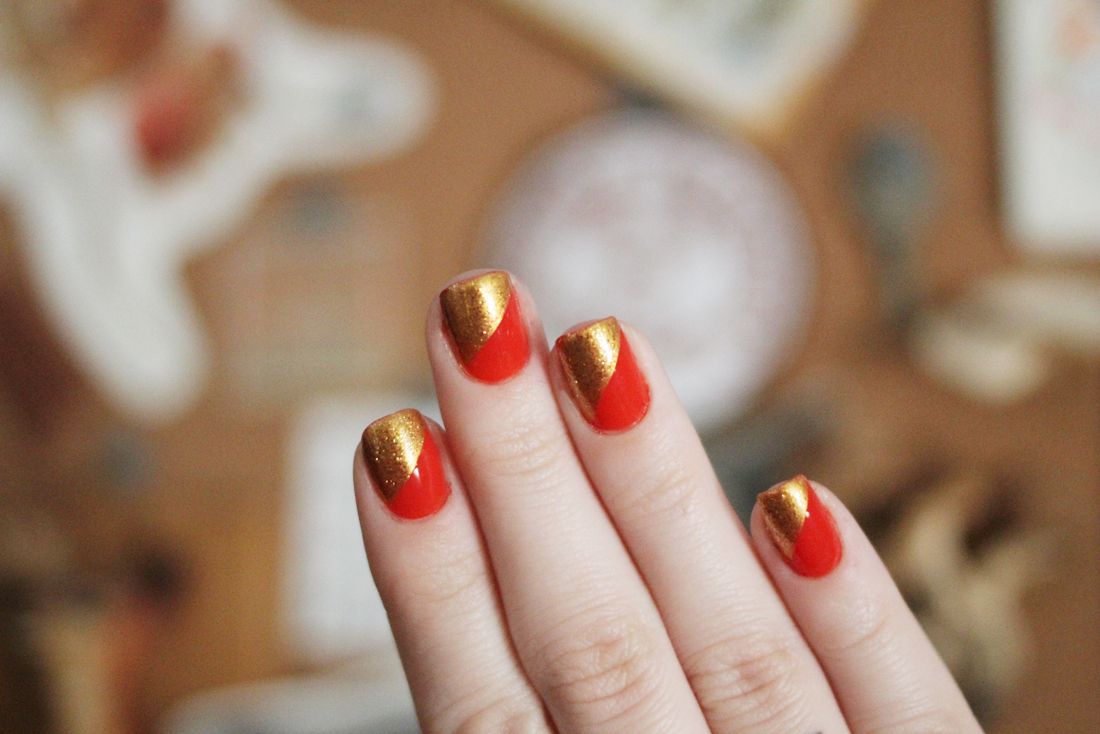 Supplies Used:
Zoya - Goldie
Essie - Meet Me At Sunset
Sinful Colors - All About You
Seche Vite as a top coat
Scotch Tape
First I just have to mention that Meet Me At Sunset still makes me crack up about how I thought it said "Meet Meat Sunset" at first. The spacing between the words is just slightly awkward so even though I know what it really says I can't get this meat sunset out of my head.
I'm pretty sure I got this Zoya color directly from
their website
. The have really awesome offers from time to time if you sign up for their mailing list. A few months back they had an offer where you could get three full sized polishes for free, you just had to pay for shipping which was around $6. So it was certainly a deal! Zoya is possibly my favorite nail polish brand. All of the colors I have apply smoothly and dry super quick, this gold color is no exception.
(By the way - I'm just speaking from experience. I'm not affiliated with Zoya and I have no idea when the next awesome offer will be
)
Hope you're having an awesome Sunday!
xoxo