Spinach Sandwich Recipe!
Tuesday, April 10, 2012
I'm a really picky eater, so I'm pretty sure anyone who knows me would be surprised I like this sandwich. Kevin made one for himself a while back, I randomly took a bite and instantly fell in love. I could probably eat them everyday for the rest of my life.
When I mentioned a spinach sandwich in my
photo an hour post for January
a few people wanted to know more about them, so this is recipe for you guys
(and anyone else looking for a new favorite food!)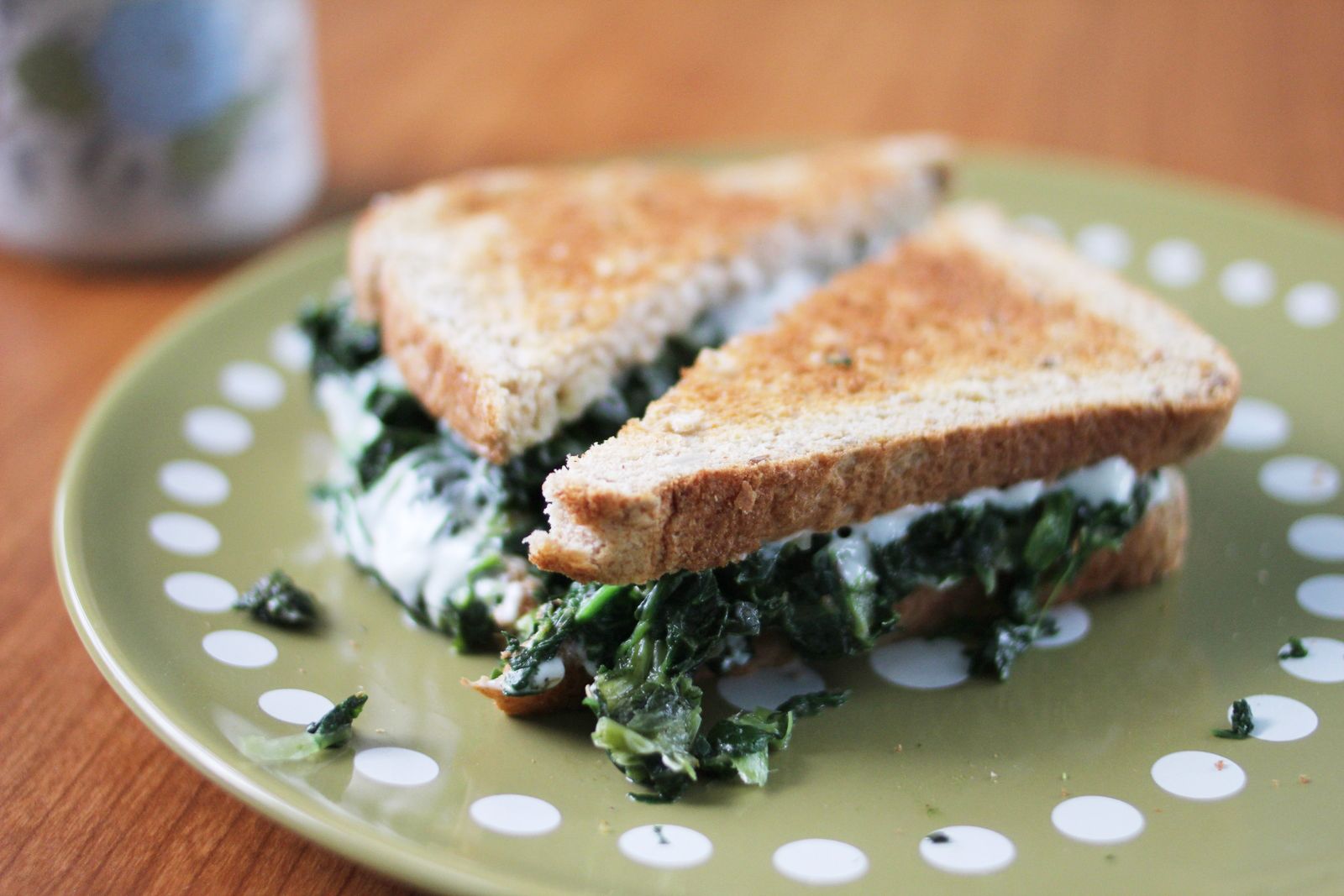 Spinach Sandwich
olive oil
spinach (frozen or fresh)
spices & seasonings
bread
vegenaise
Lightly coat your pan with olive oil. Put spinach in on medium heat and cover. Cook for 5-10 minutes, and keep an eye on it. You don't want to fry the spinach, we're essentially just steaming it.
Once it is cooked down, season to your liking. We use oregano, parsley, tarragon, garlic powder, onion powder, salt and pepper. (In my opinion garlic is the star flavor so go crazy with it!)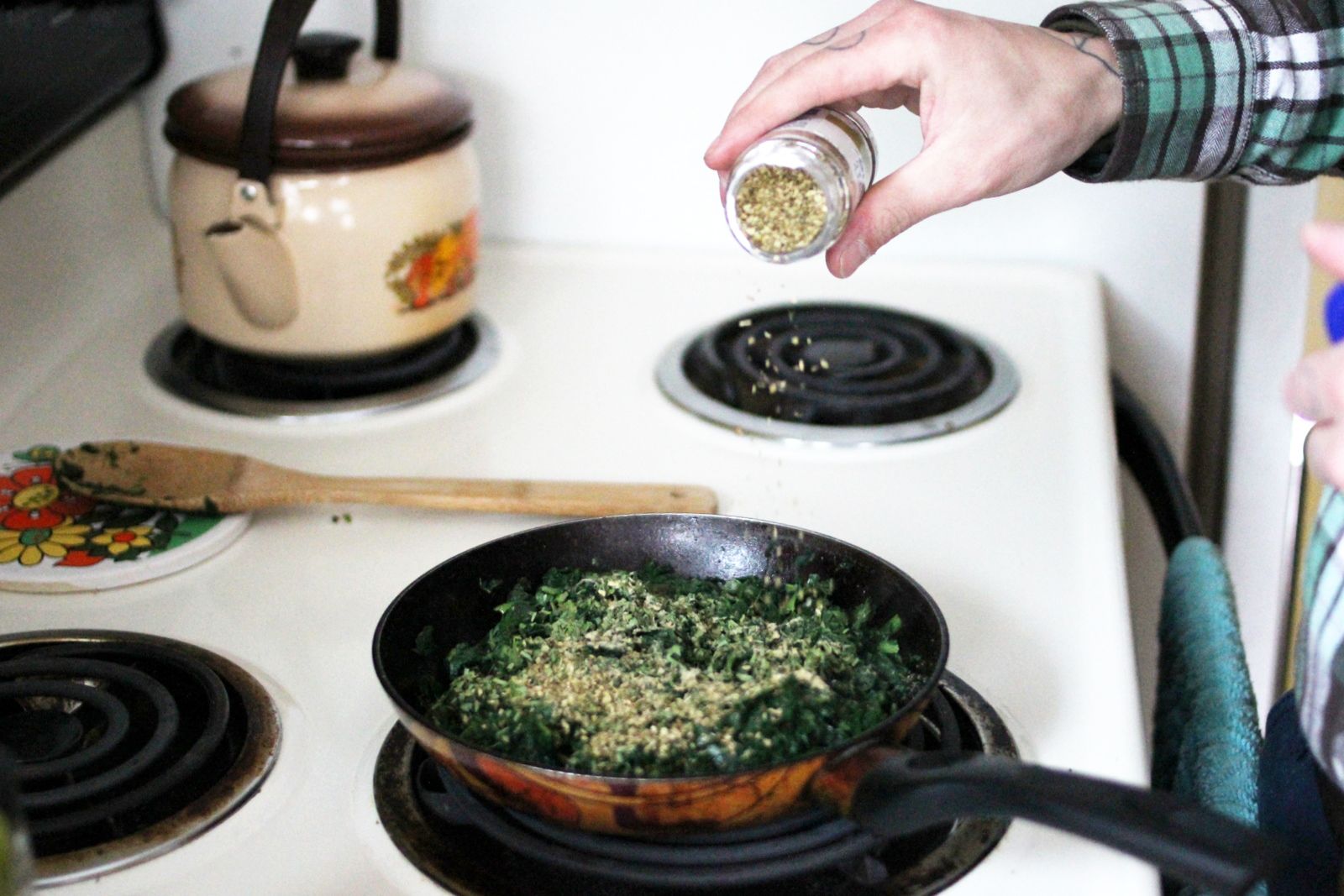 Stir in all of your seasonings. Make sure there are no frozen pieces
(if using frozen spinach)
. Once that's all done, turn it down to low heat and pop your bread in the toaster. Our favorite bread is 12 grain whole wheat.
Spin your cat around three times counterclockwise - this will ensure the bread toasts perfectly.
When your bread is toasted to perfection, spread vegenaise on both pieces. I like mine pretty thick.
Plop on your spinach!
& Enjoy!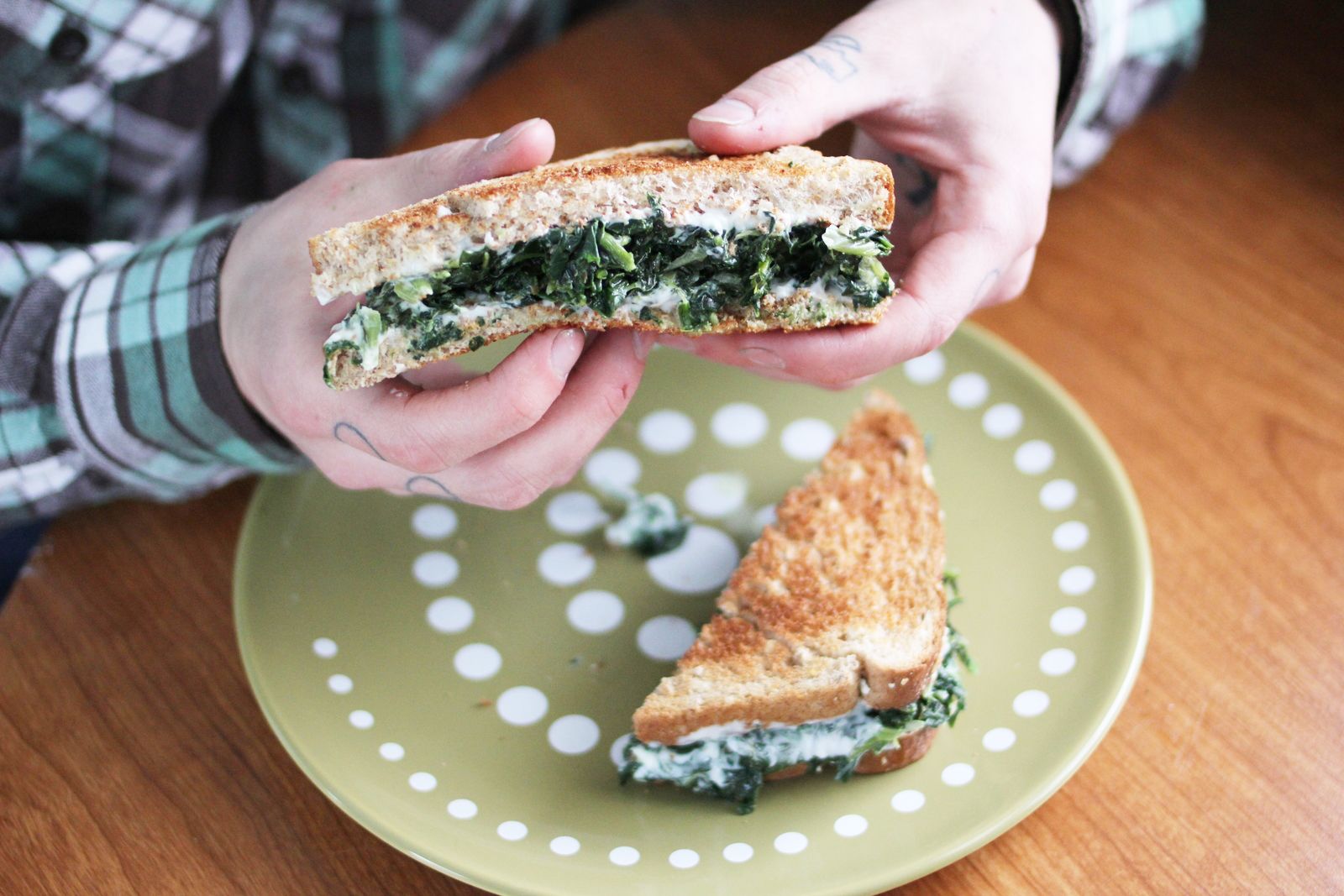 I know this sandwich might not sound or look too awesome if you're a picky eater, but I swear once you try it I have a hard time believing you won't be making them at least twice a week for lunch or dinner. I'm not even a big fan of greens and I'm pretty sure this is the best sandwich EVER.
xoxo