A list of simple pleasures!
Tuesday, April 17, 2012
Last Tuesday I was having a really crappy day. One little thing shot my day in the foot - I got the invoice to repair my camera and
ai yi yi
, I am not stoked. It ruined my day, at least for a few hours. Moping over something you can't change is just silly so I decided to do a little something about it starting with an hour long bubble bath
(which gave me lots of time to read!)
After I got out I straightened up the house
(a clean house always cheers me up!)
and then I made a short list of a few of the things that I really love in life.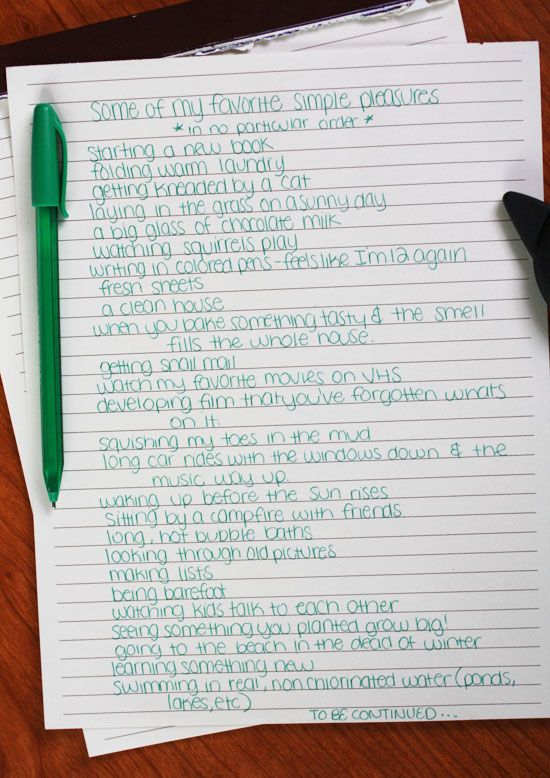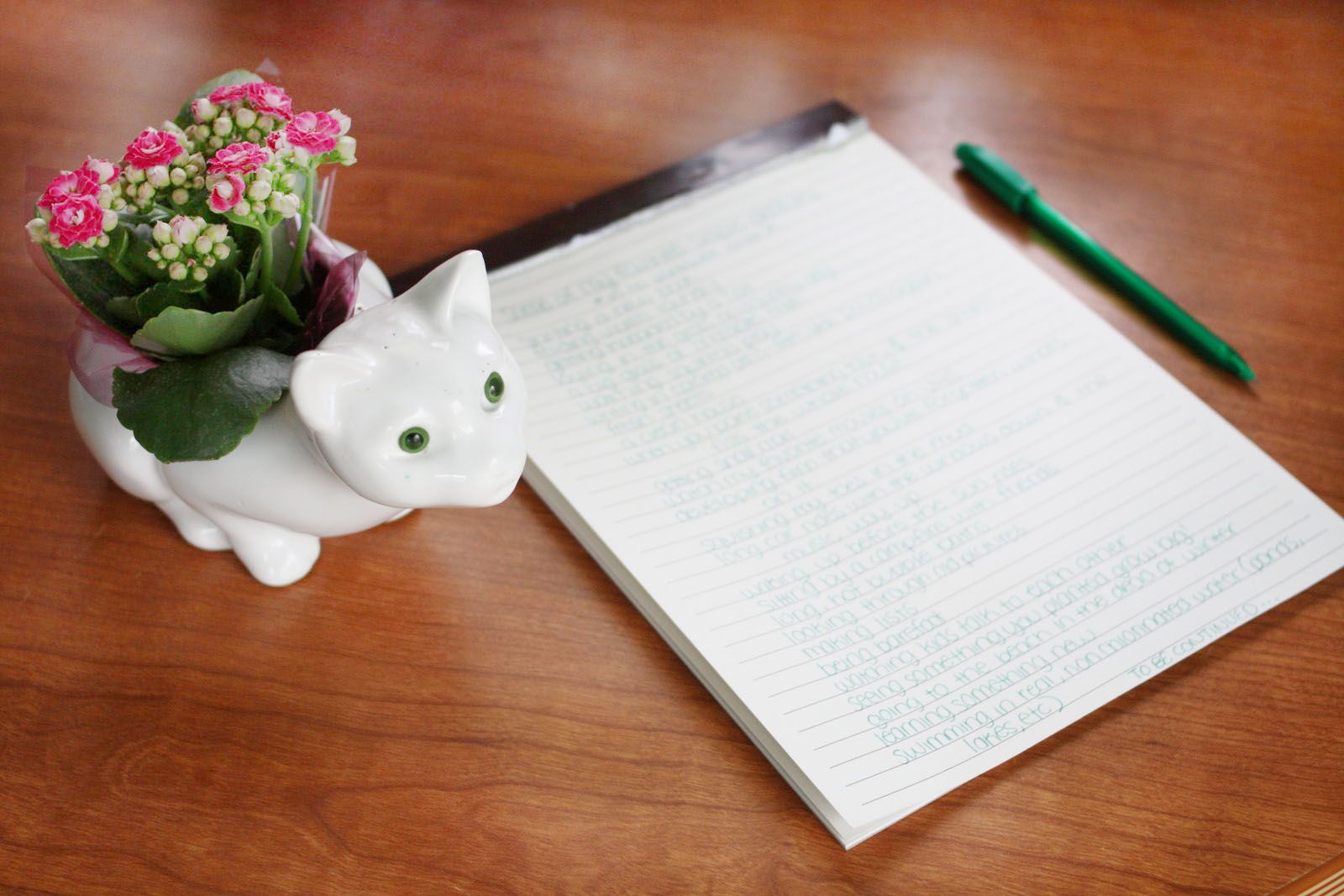 After I ran out of room I realized I hadn't written "hearing the rain on our metal awnings" which is one of my favorite things ever! Also, you're just going to have to excuse my awkward grammar on one of those - it should be "watching my favorite movies on VHS"
. But I suppose it's fine because I did want to mention that one anyway and see if anyone else felt the same way. I LOVE watching my favorite movies on VHS because the quality is so crappy - but it's not even that bad it's just not that bright, crisp look that it is on DVD. It brings back memories to see them in that quality. When I watch them on VHS it's like being back on the couch at my parents, all curled up under a blanket. It's just the best!
So, what are your favorite simple pleasures in life?
xoxo